In Bitrix24, you can create an online store in a few clicks. Start selling and earning money without complicated settings.
How to create an online store
Go to the Online Stores section and click the Create button.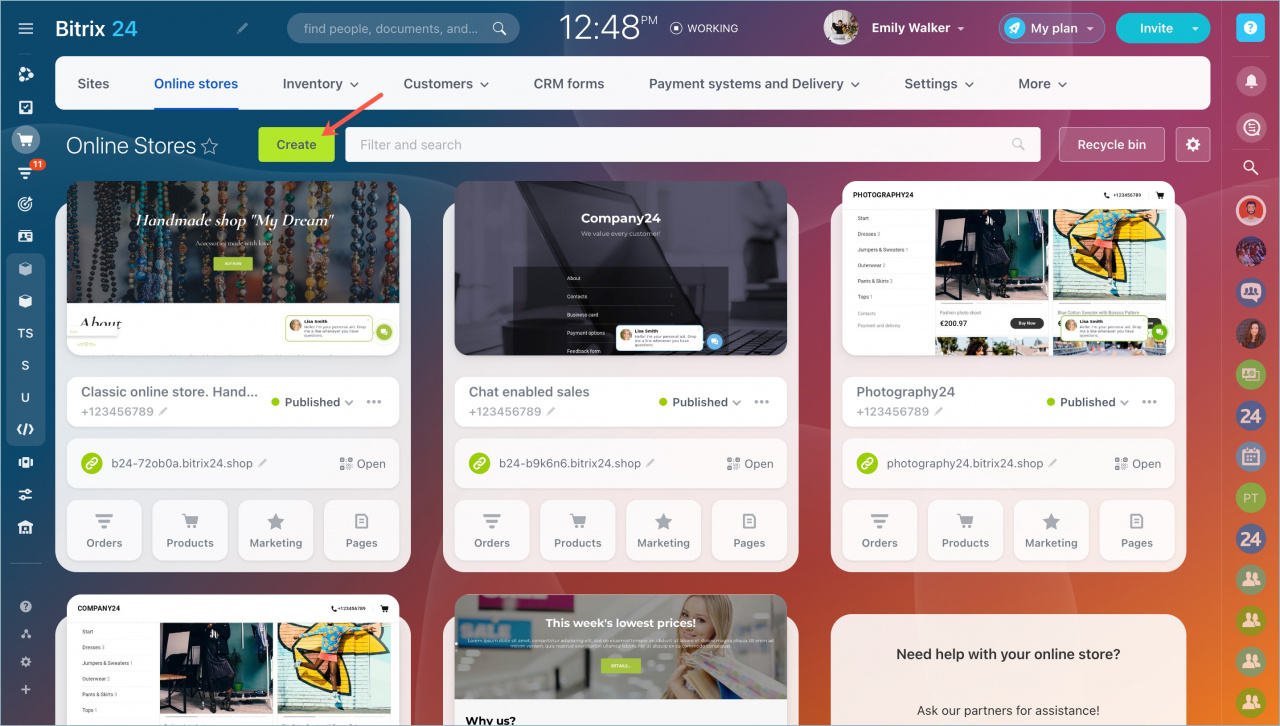 Select an online store template or download it from Bitrix24.Market.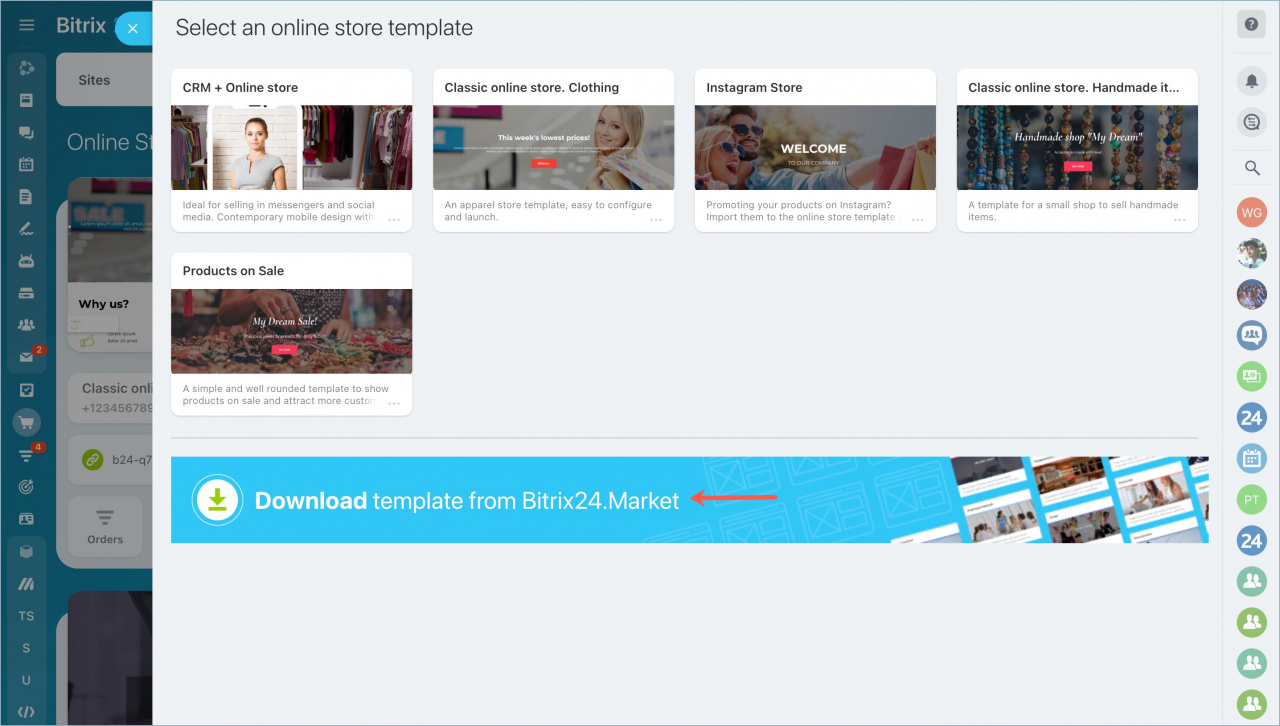 Specify the name and description for the online store, and choose a color palette.
You can change the color theme later in Online store settings. But remember that you won't be able to select the other template.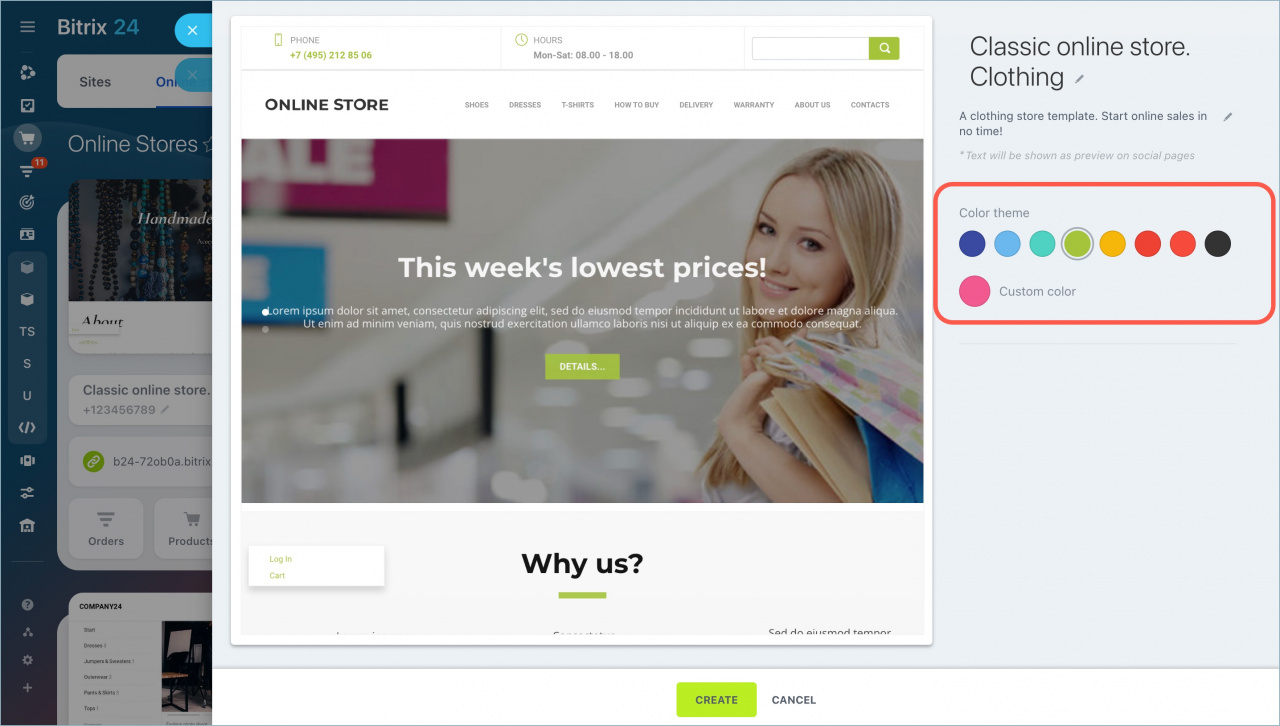 Done. The online store has been created. If you want to view a list of pages, click on the bar in the upper left corner.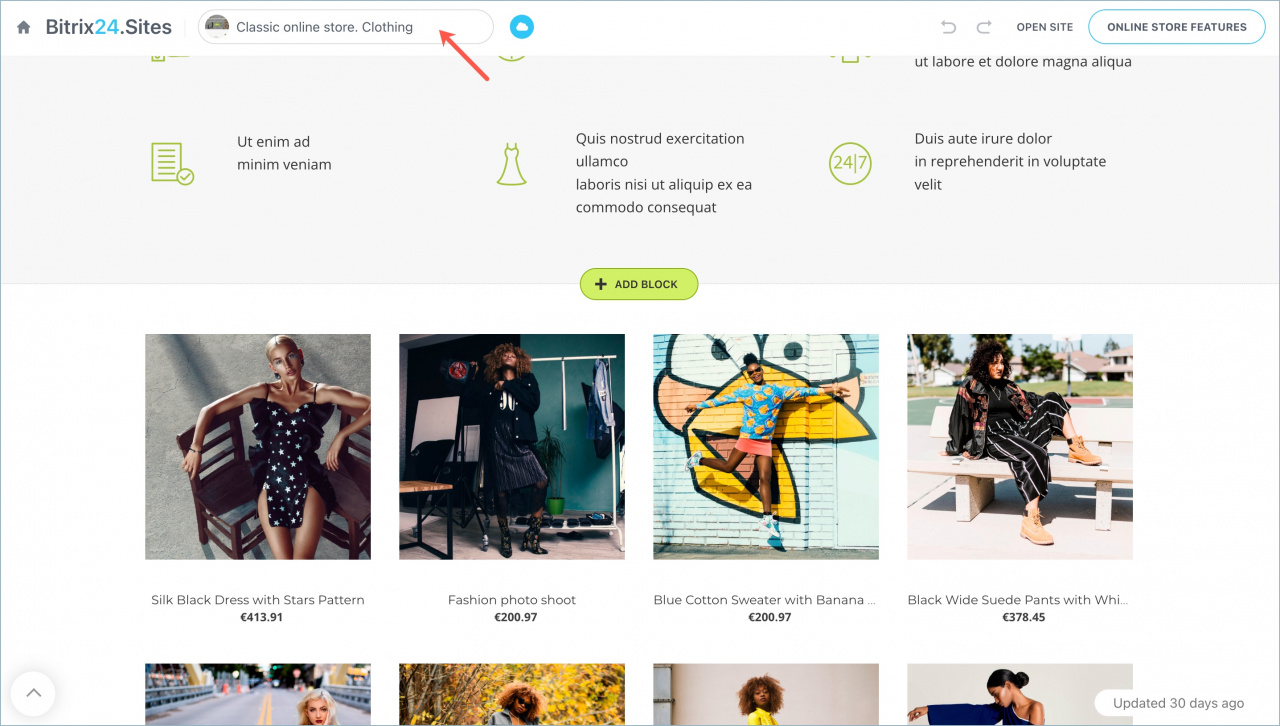 Here you can also create a new page.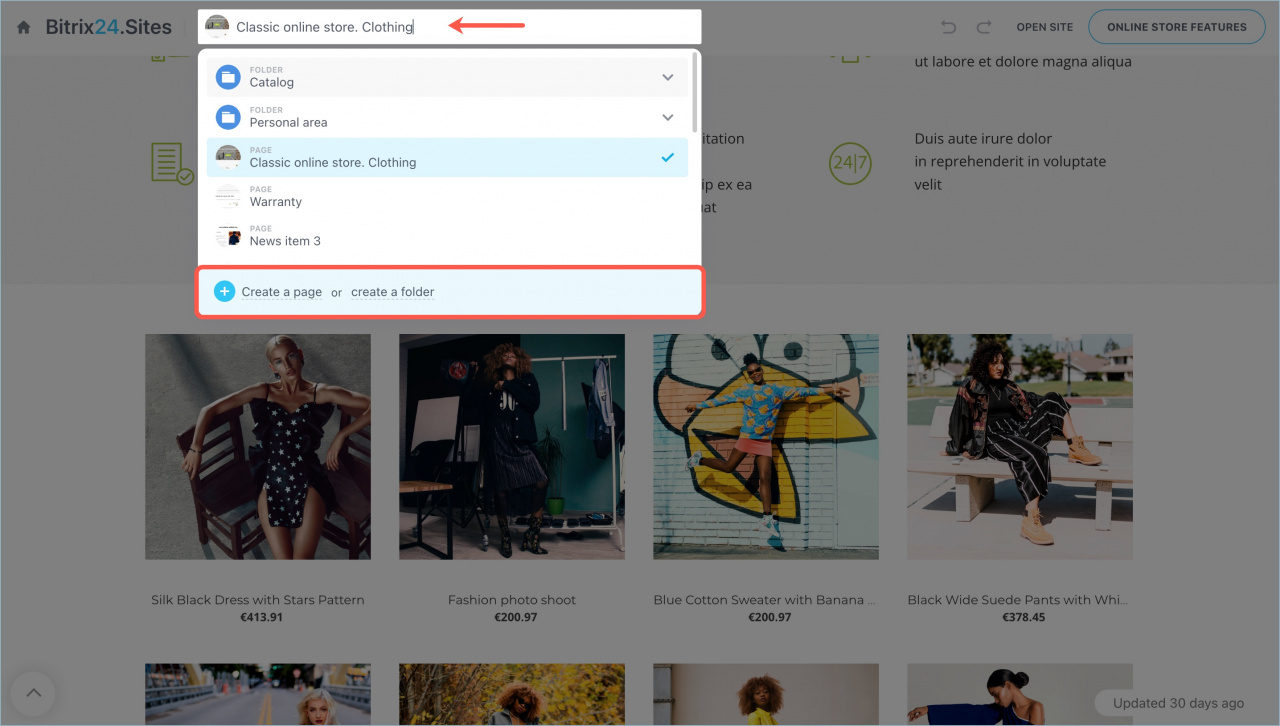 How to work with site blocks
Add new blocks
Click Add Block where you want to add it.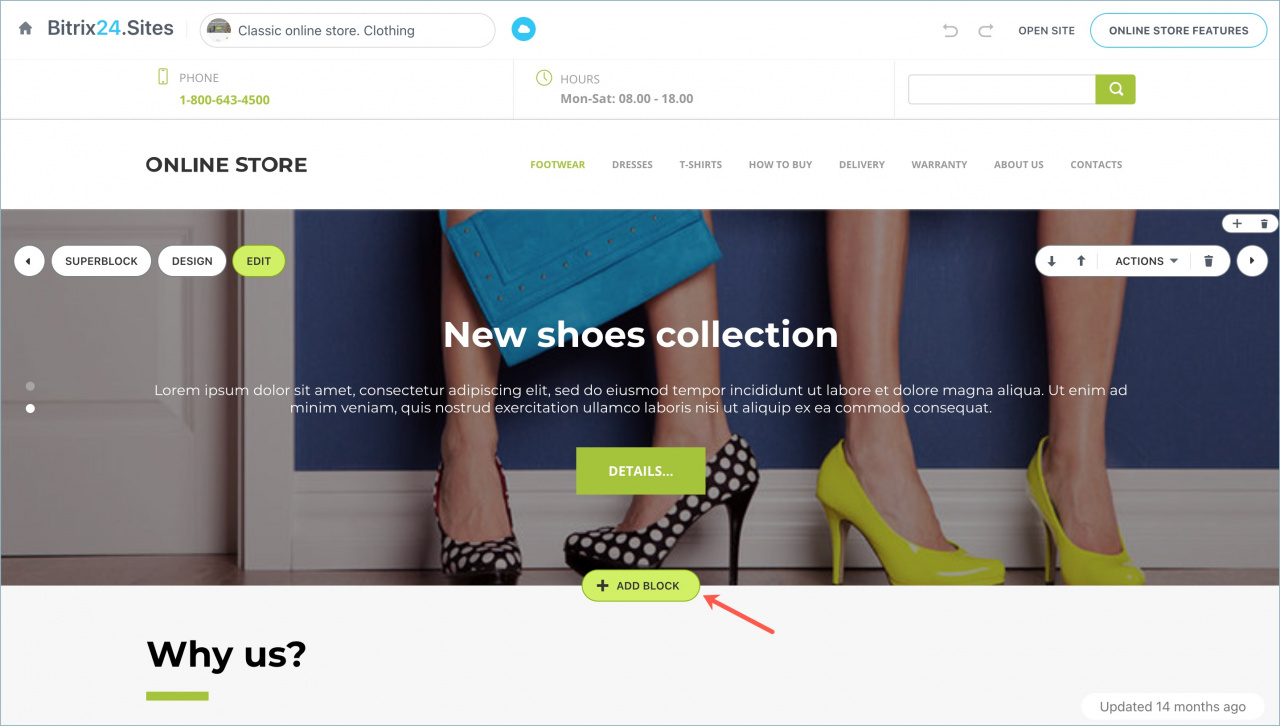 You will be suggested to choose a type of a new block.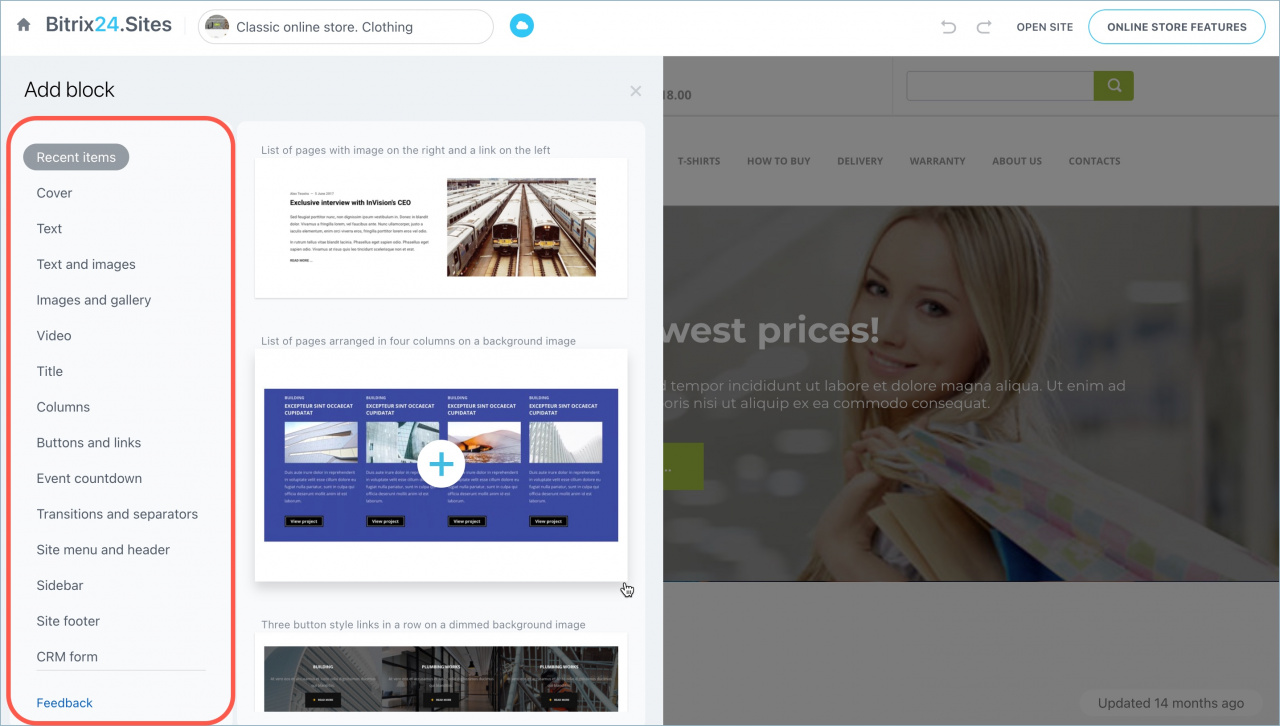 Edit blocks
Any block has settings buttons on the left and on the right.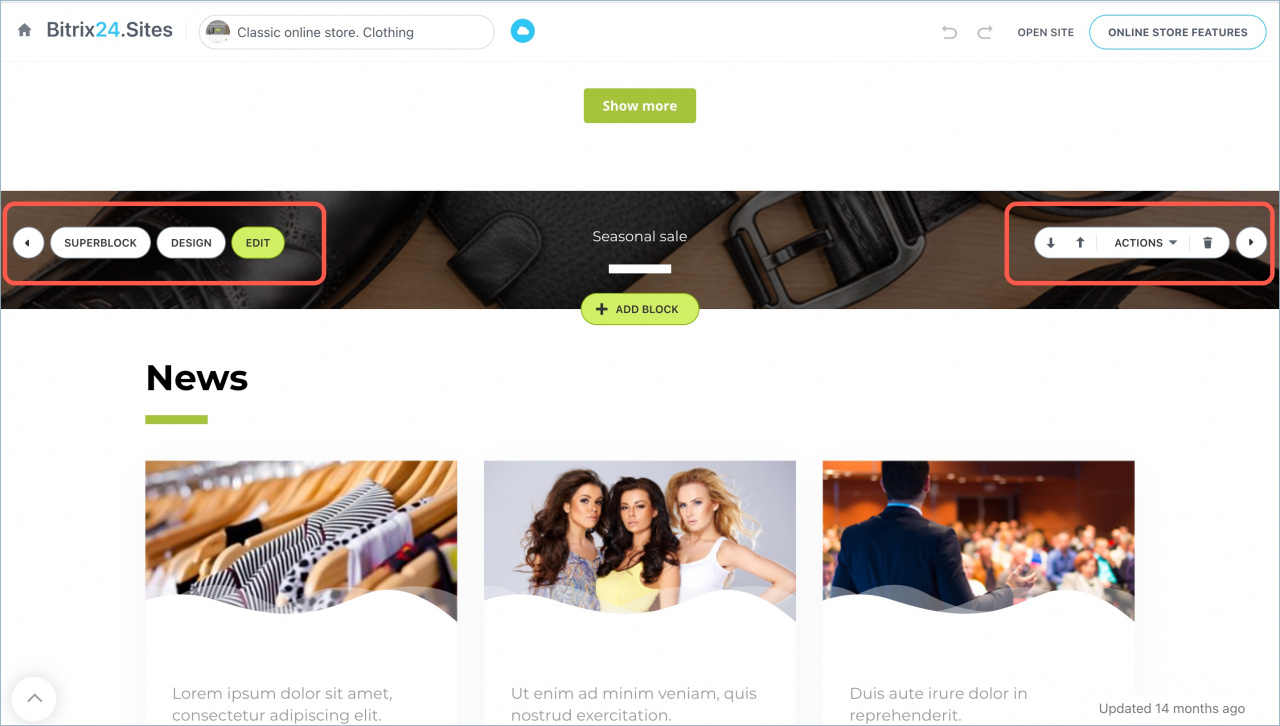 The left menu has the following buttons:
Edit - configure block header, elements, anchor.
Design - configure block style settings and view settings.
Superblock - configure block style and add other elements to it.
The right buttons allow you to move, copy and delete block.
Publish online store
By default, Auto Publish mode is enabled for sites and stores. As soon as you make the first edit, the store is published automatically. Also, all edits will immediately appear in the store. You won't lose your changes if you forget to save them or close a browser tab.
If Auto publish option is disabled and you want to see your edits, click the Preview button. Once you've finished editing, click Publish, and your site will be immediately available online.
If you want to customize the URL, go to Online store features, click on the Settings button and change the address there.
Read also: