In Bitrix24 you can create an online store in a few clicks. Start selling and earning money without complicated settings!
How to create an online store
Click Online store button in the left menu > Online Stores > New online store.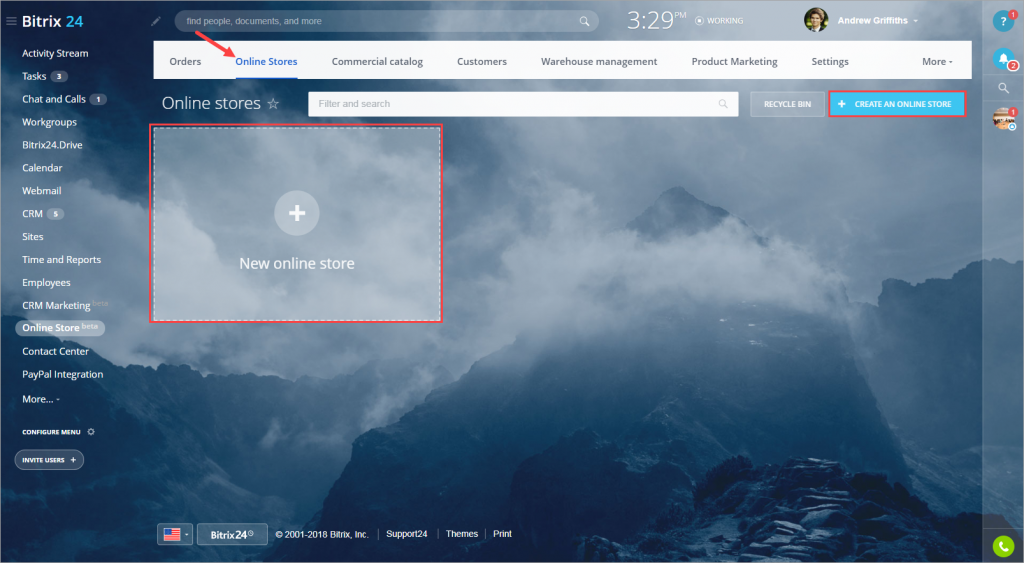 Select a template and color theme.
You can change the color theme later in Online store settings. But remember that you won't be able to select the other template.
How to add new blocks
Click Add Block where you want to add it.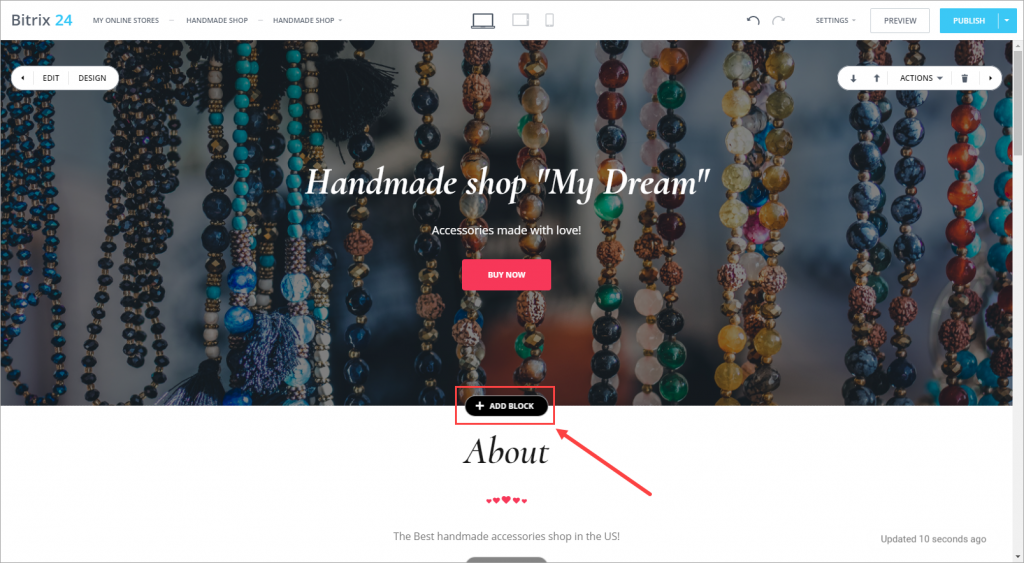 You will be suggested to choose a type of a new block.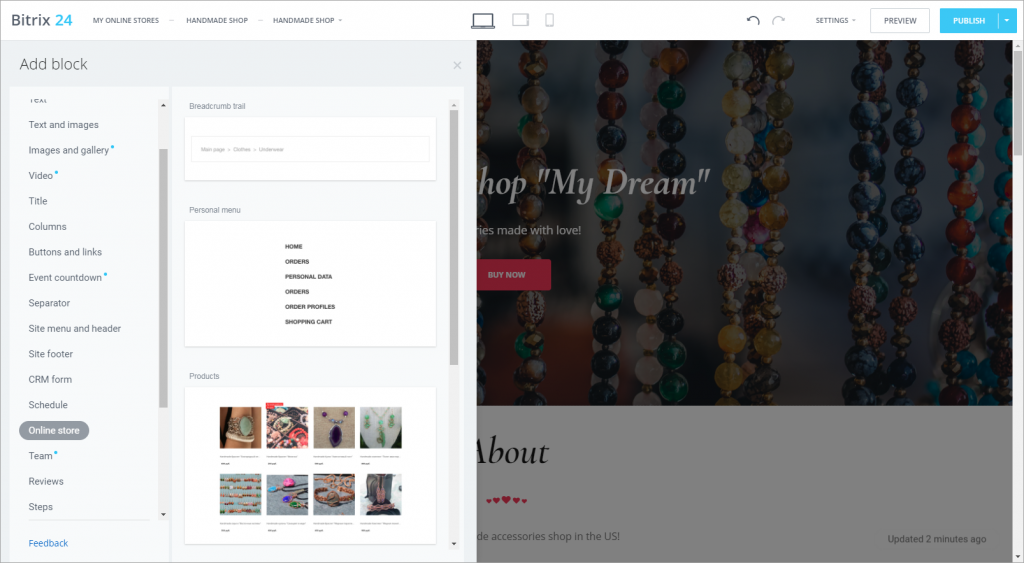 How to edit blocks
Any block has two settings menus - on the left and on the right.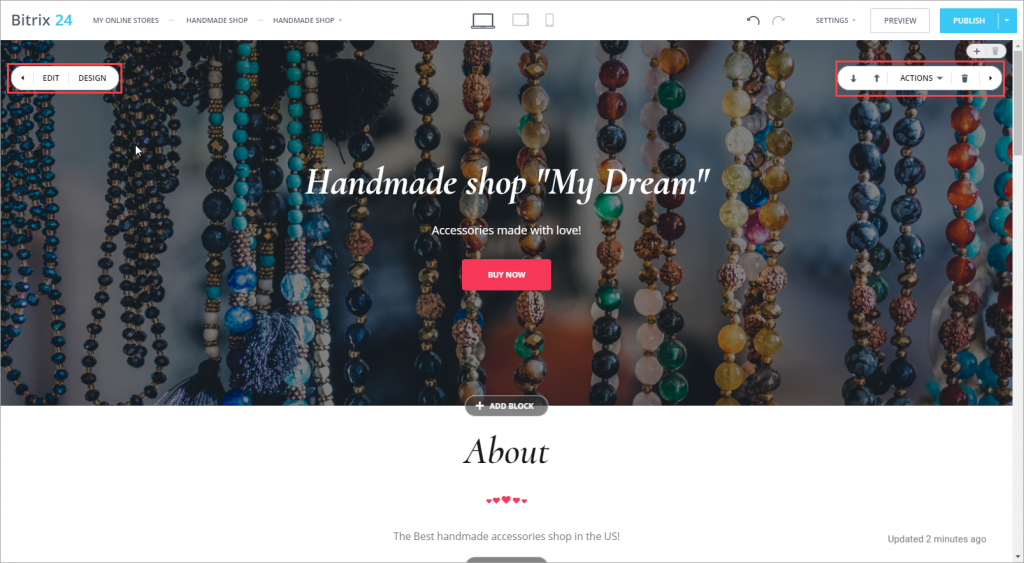 The left menu has two buttons:
Edit - configure block header, elements, anchor.
Design - configure block style settings and view settings.
The right menu allows you to move, copy and delete block.
How to publish my online store
Click Publish at the top right corner to make your online store available to everyone and start selling!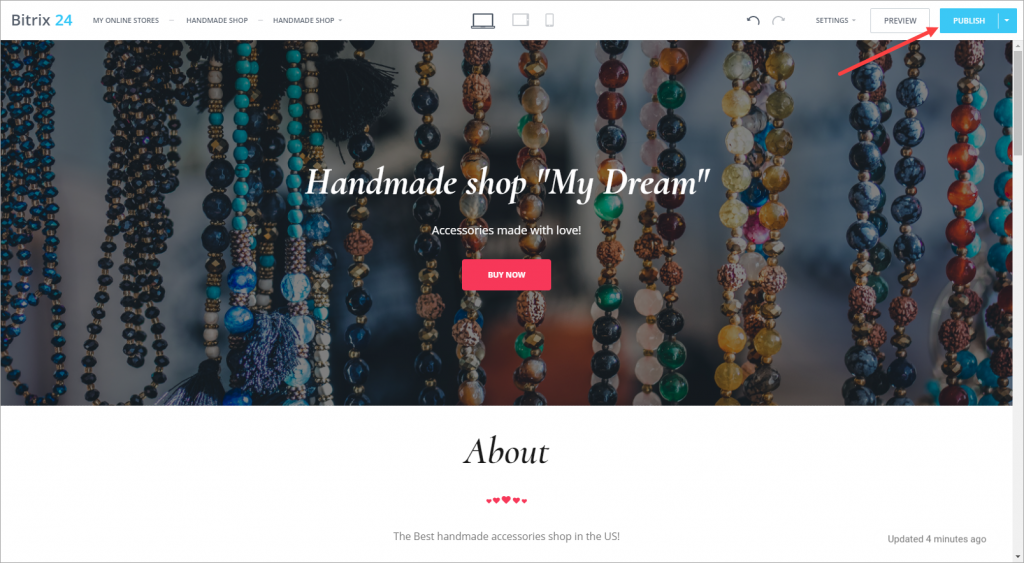 If you want to customize the URL, go to Online store settings and change the address there.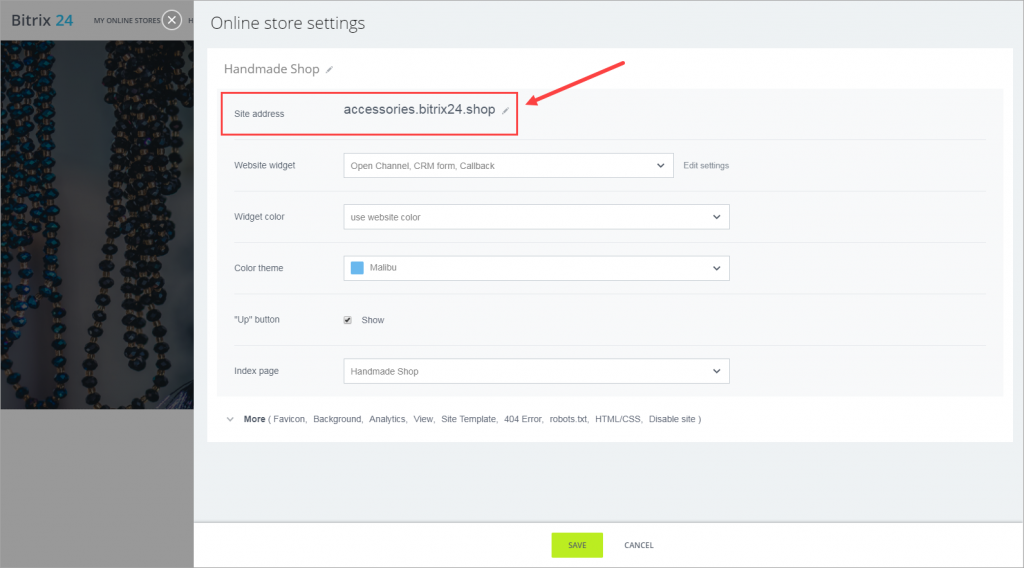 Recommended articles: