Depending on your business, you can create products or services in Bitrix24. Everything you offer is added in Product catalog.
There are different ways to create products and services in Bitrix24, you can read about them in these articles:
Go to CRM > Inventory > Product catalog.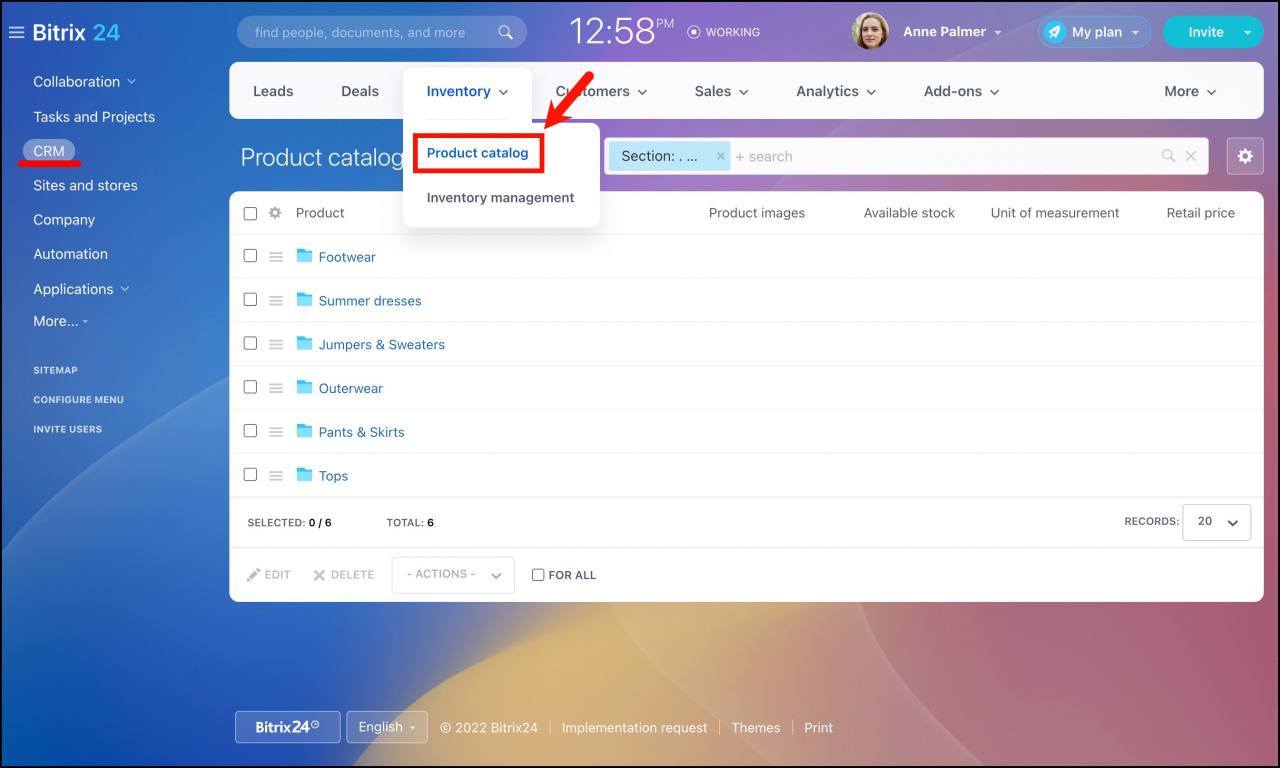 Products can be simple or with variants. Variants are additional characteristics of the same product. For example, different sizes or colors of the same T-shirt. Read more about product variants in the article – Working with the product variants.
Services are represented as a separate type of products. Services have no variants and are not used in the inventory management.
Products can be stored in a common folder or grouped into sections.
The catalog is common to both CRM and Online Store.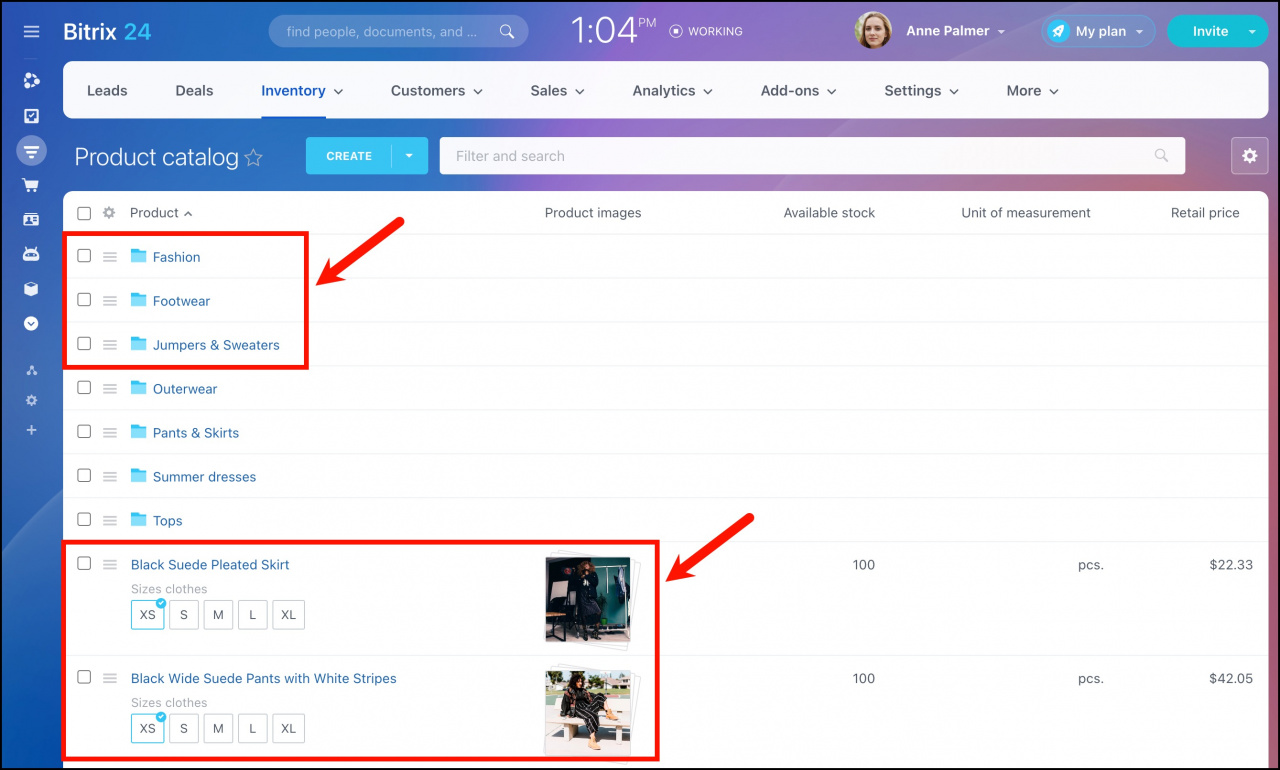 You can find a product through the filter.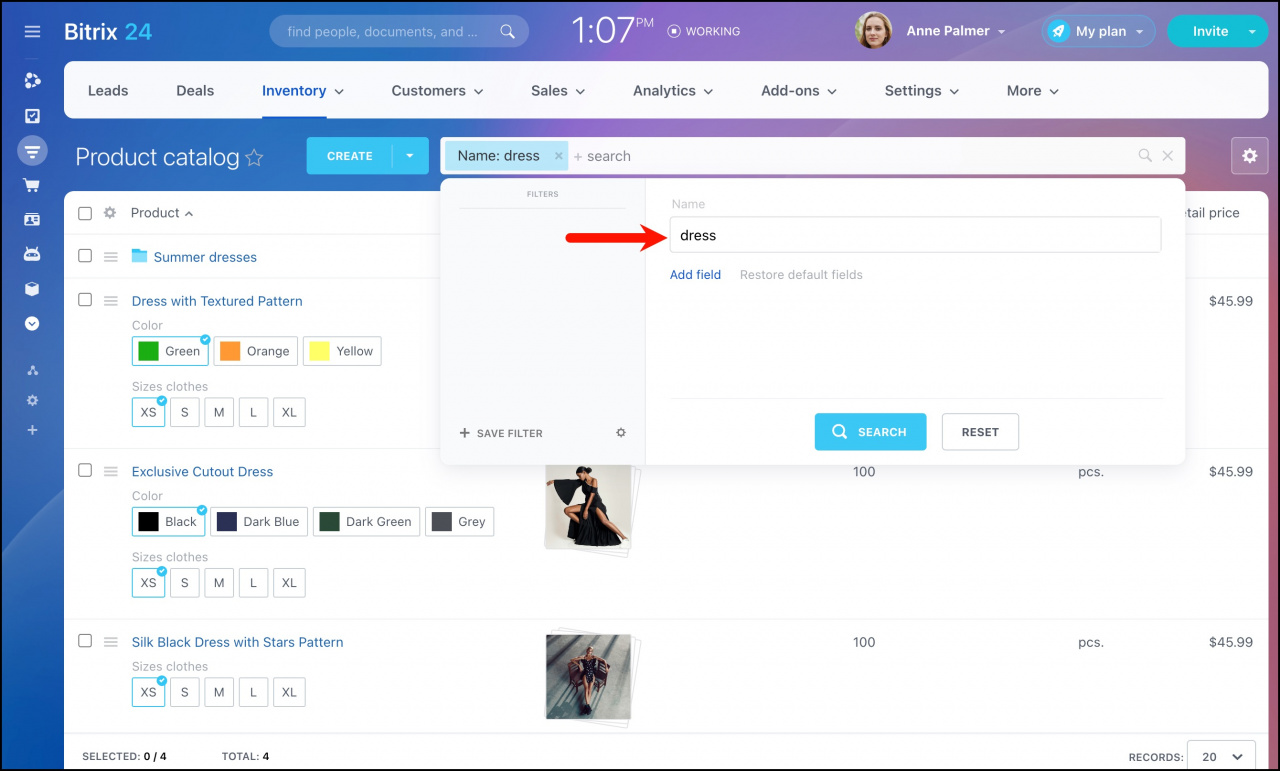 You can choose parameters for the filter. For example, you need to filter products by brand. Click Add field, tick the field and specify the needed value.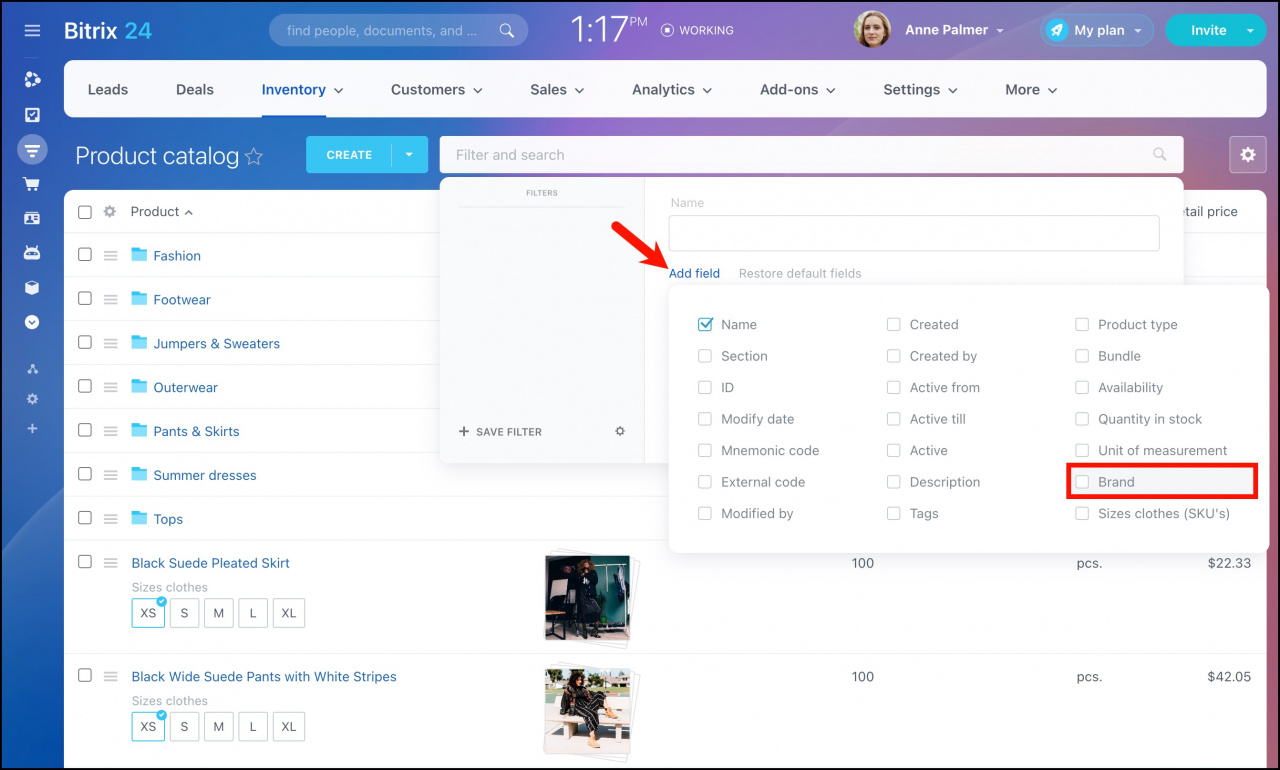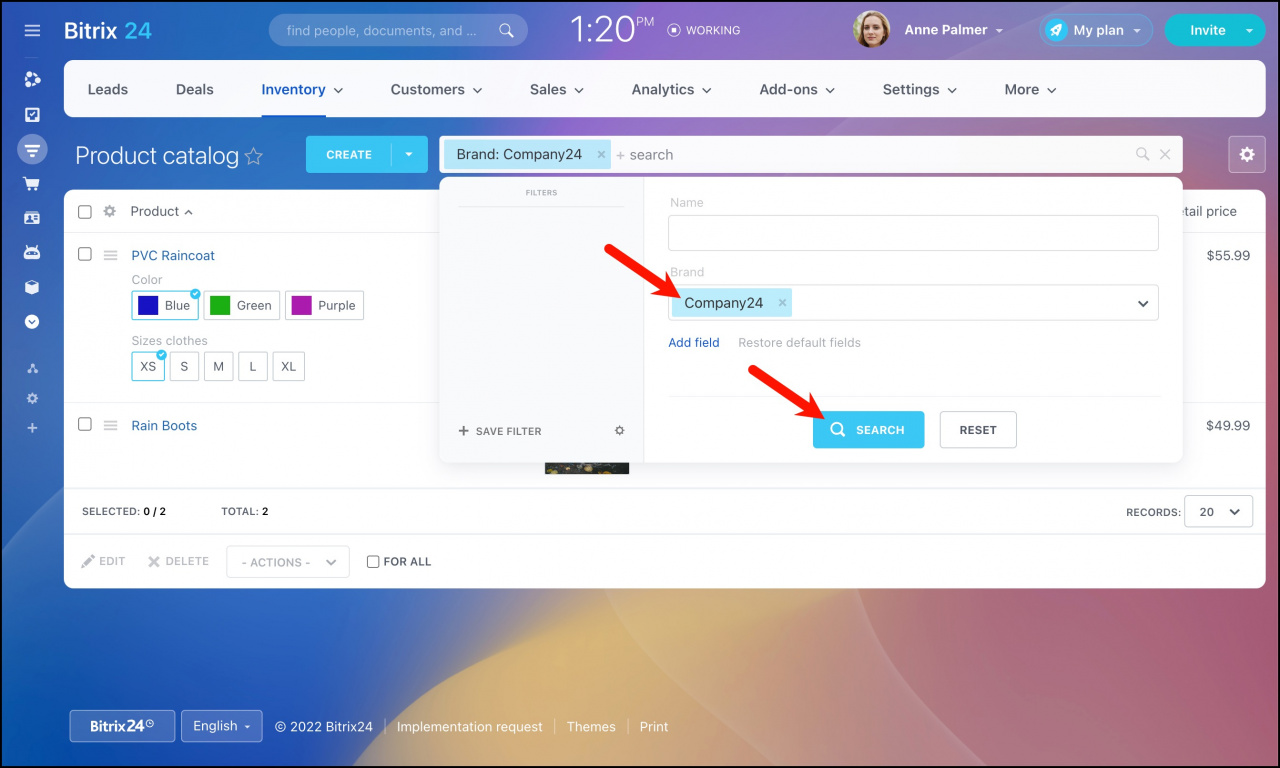 What to do if the desired field is not on the list
In the catalog, you can select the fields that will be in the list.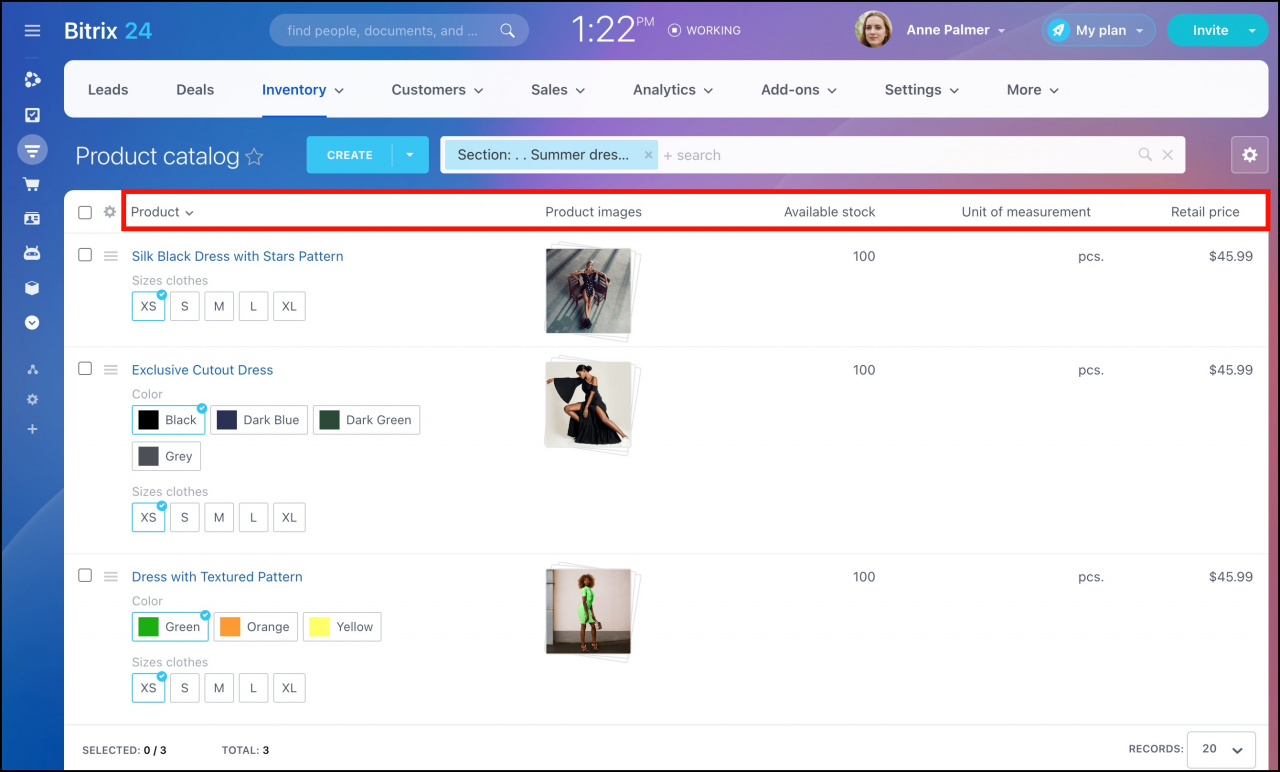 Click the gear button and tick fields you need.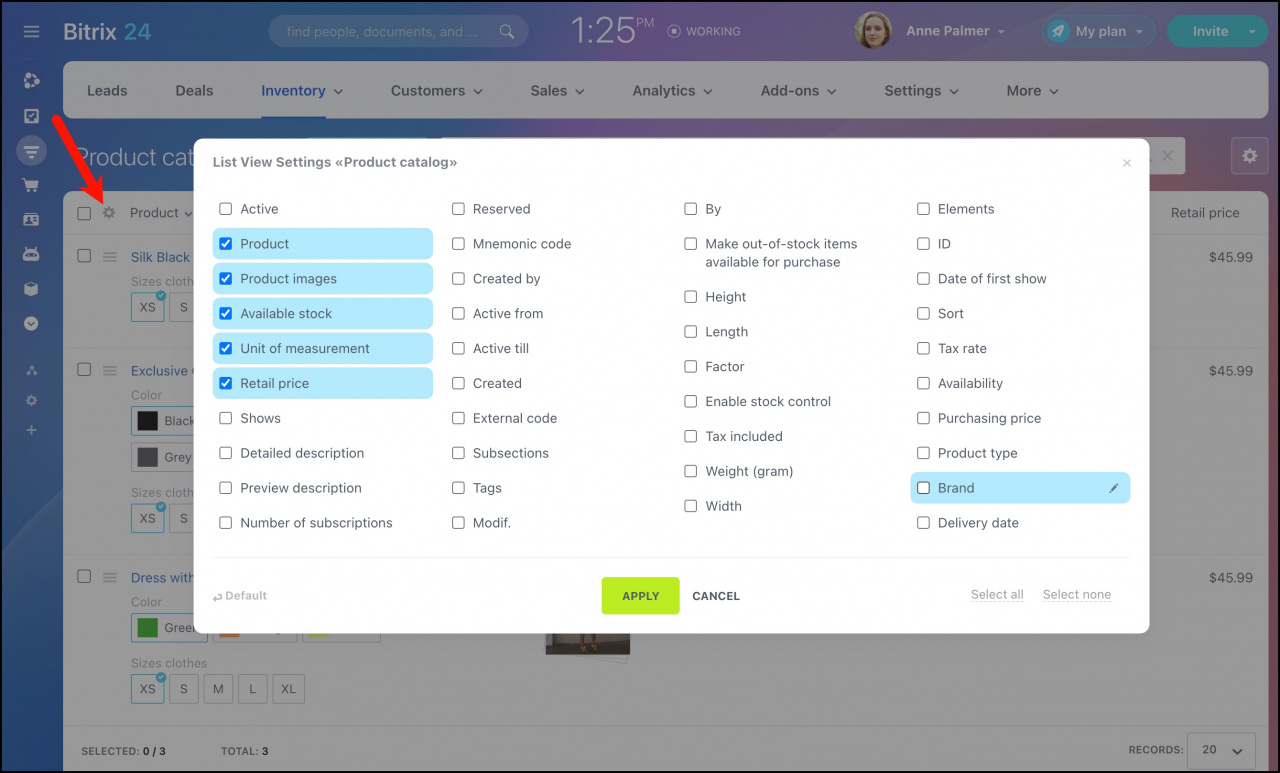 Products can be edited in the catalog or in the card.