Tired of adding products to your CRM one at a time? You can add a large number of products at once in Bitrix24! Just create CSV file and use the Product import option.
How it works
Go to CRM > Inventory > Product catalog.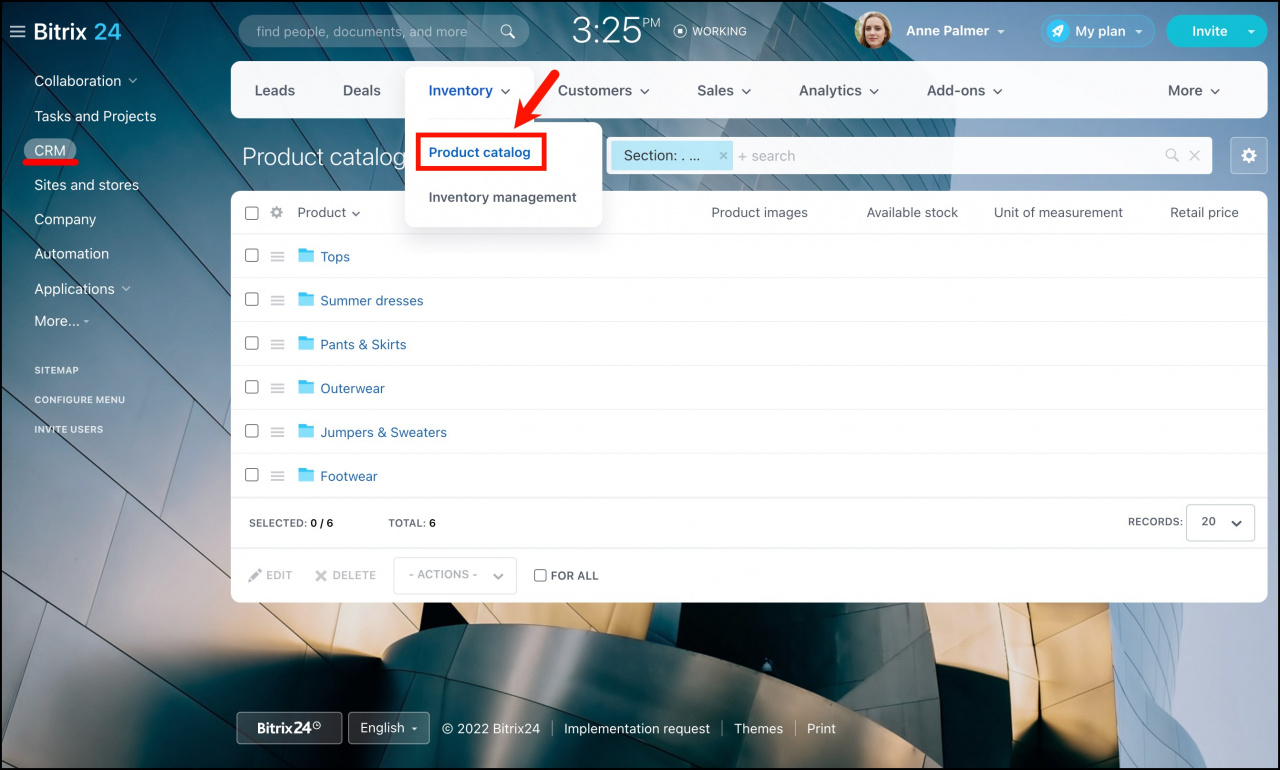 Click the gear button and select Product import.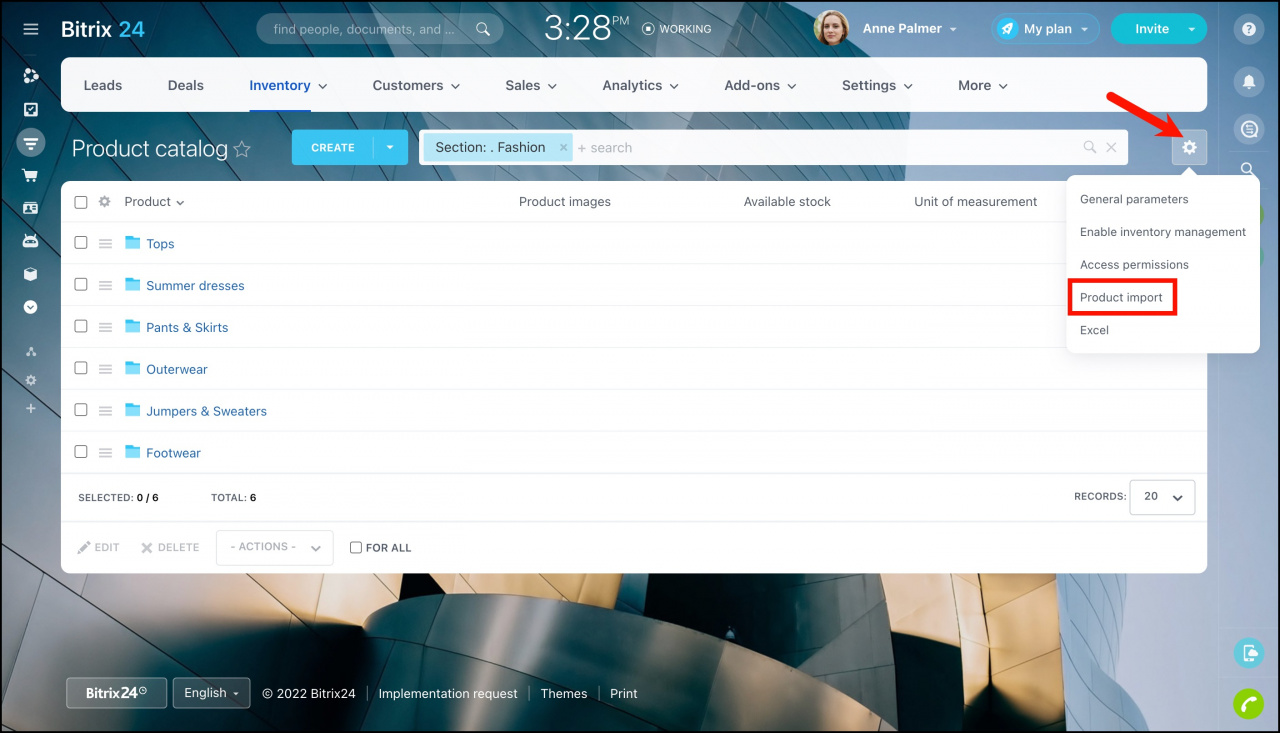 Choose the file you want to upload. The file must be in .CSV format.
If a product has several values in a multiple field, specify each value on a new line with the same ID.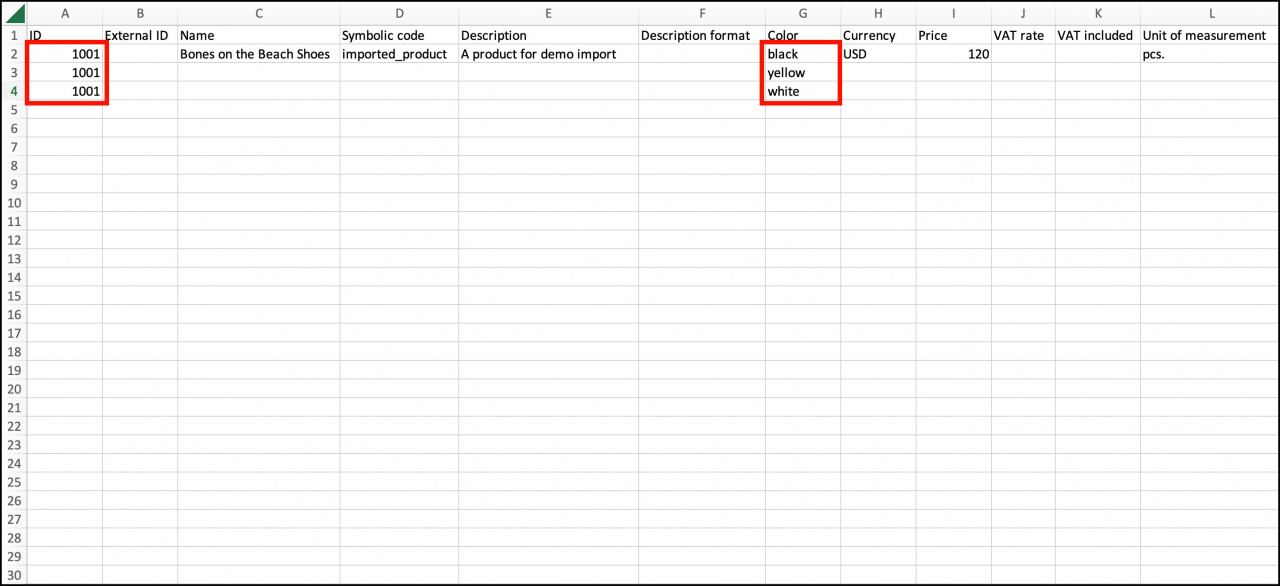 To import images, specify a link to an image in the corresponding field. The URL to the image needs to be direct and public (accessible from the outside). You can host the image on your server or on a suitable image hosting. Also, the link shouldn't contain any special symbols. For example, https://example.com/uploads/image.png.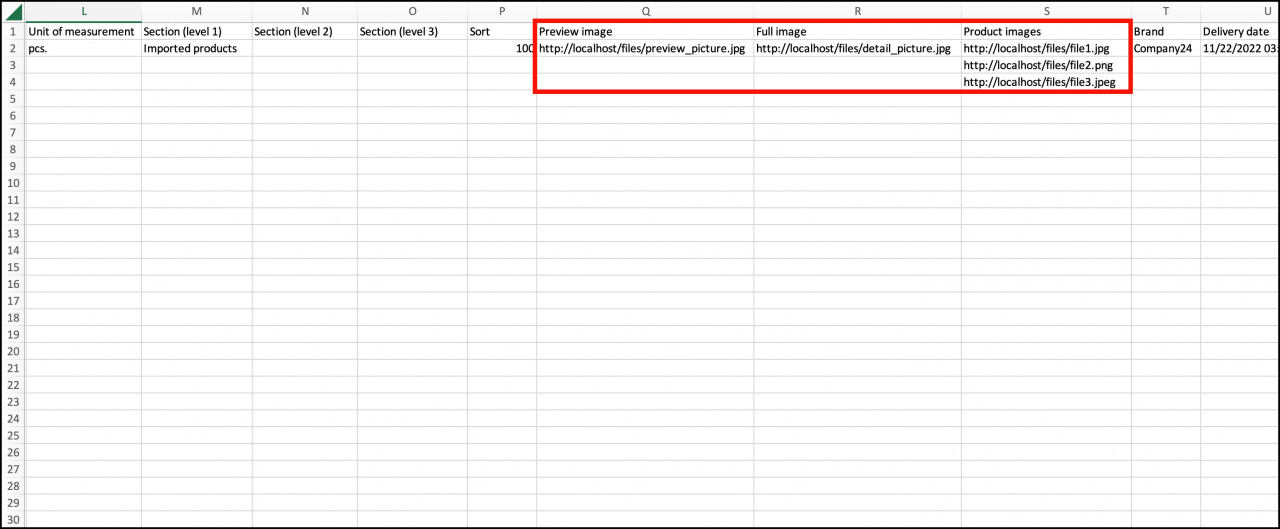 To make the process easier, download the import file example.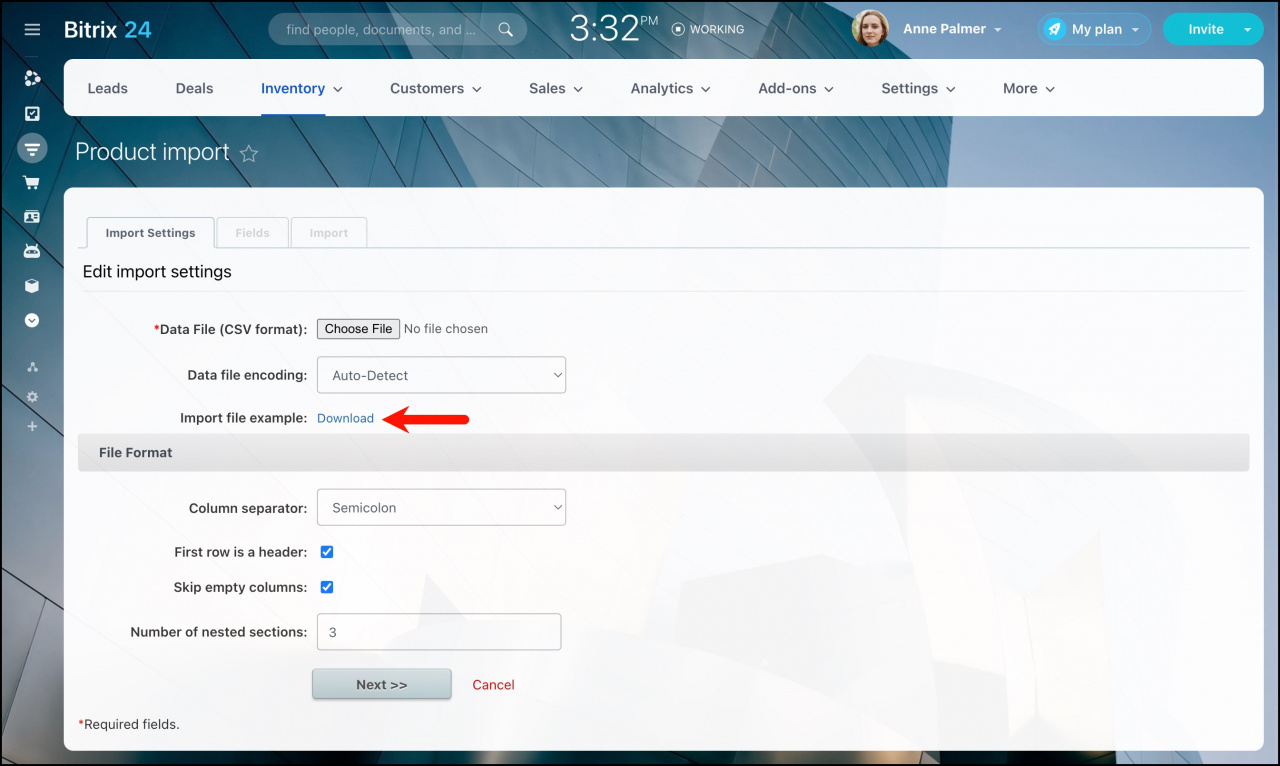 The values of the custom fields of Money type must be specified in ***|USD format.
If your file contains several thousands products, we recommend to split it into smaller parts.
Select Data file encoding and the correct Column separator (for the import file example it's comma).
You can use Auto-Detect option and Bitrix24 will select the correct data file encoding.
Configure Field mapping.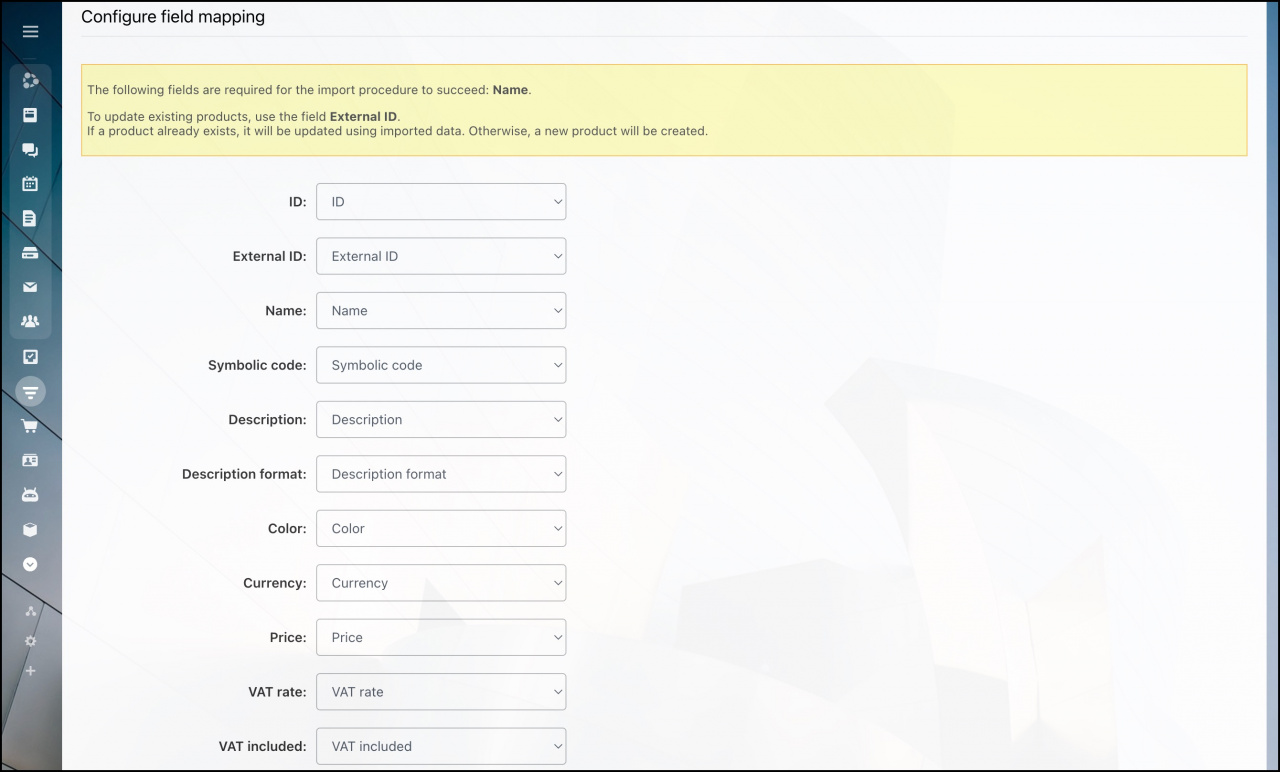 In the bottom of the page you will see the example of the import data.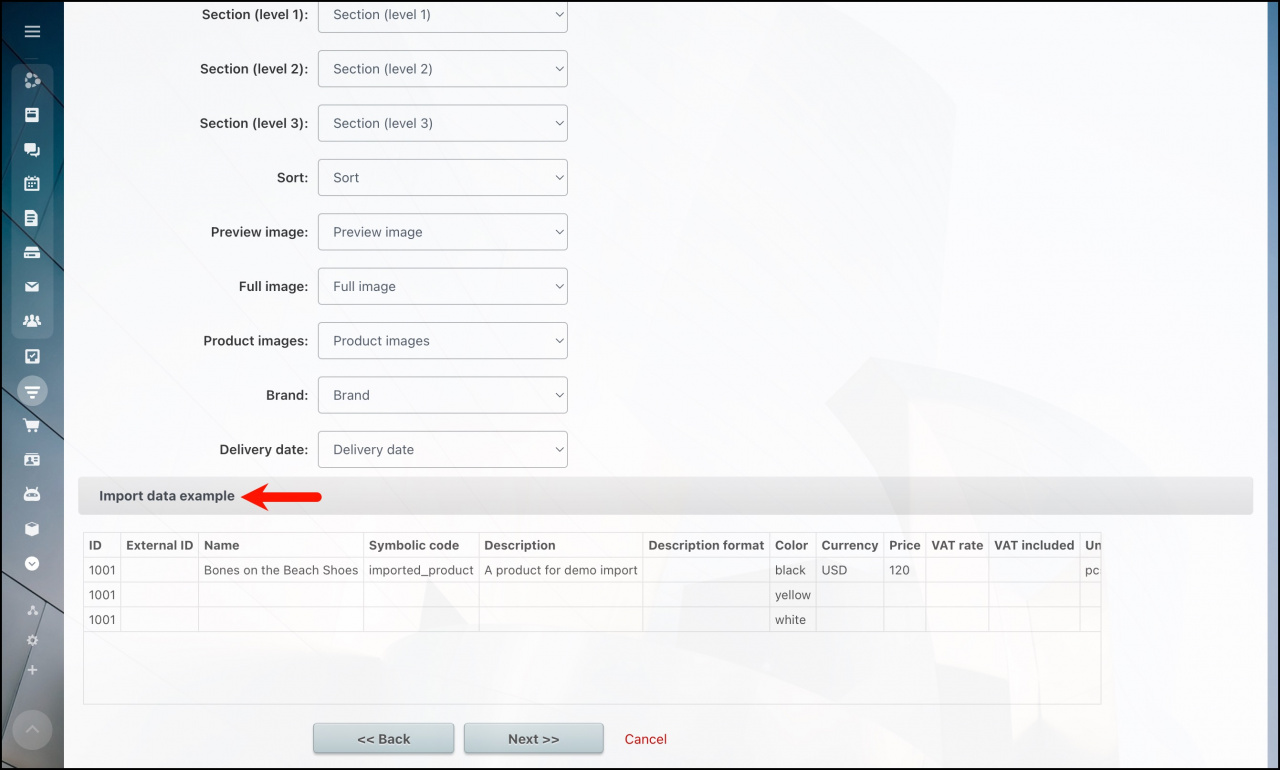 Click Next to start the import process. Wait until the end of the process, then click Ready.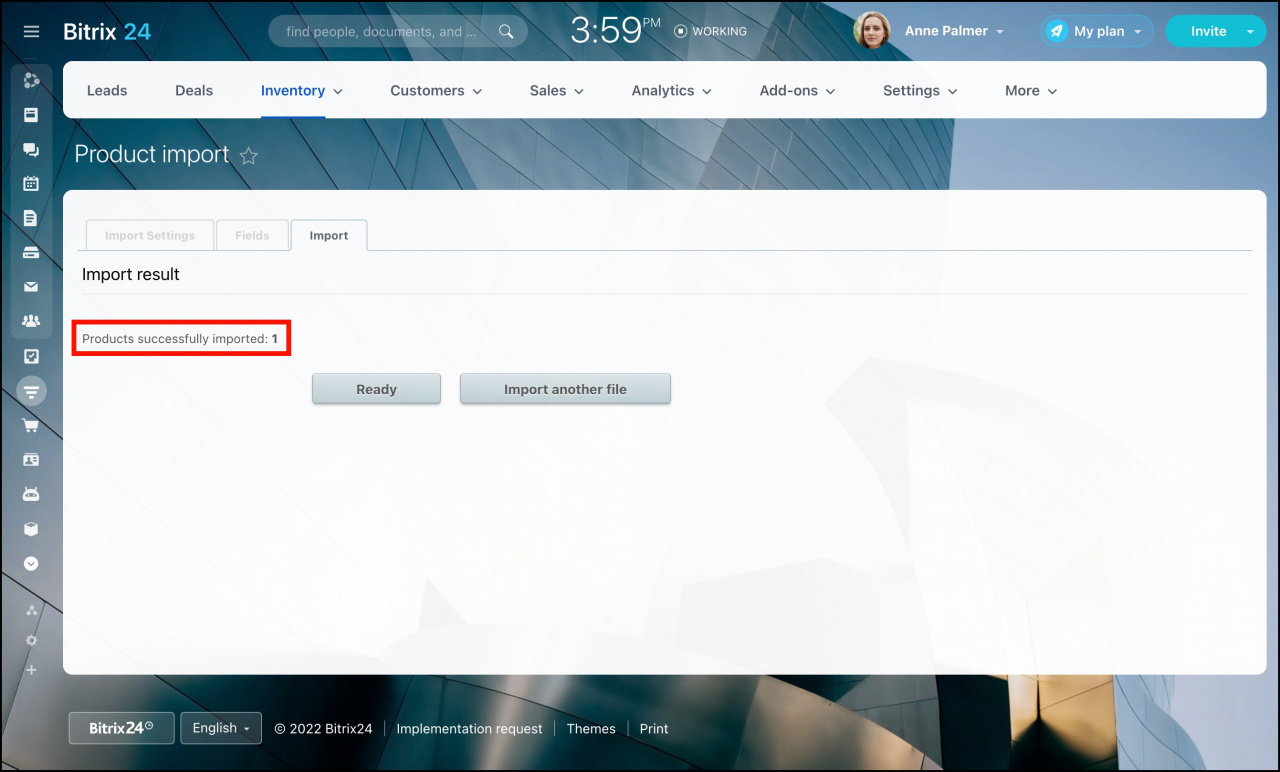 Done! Products are successfully imported.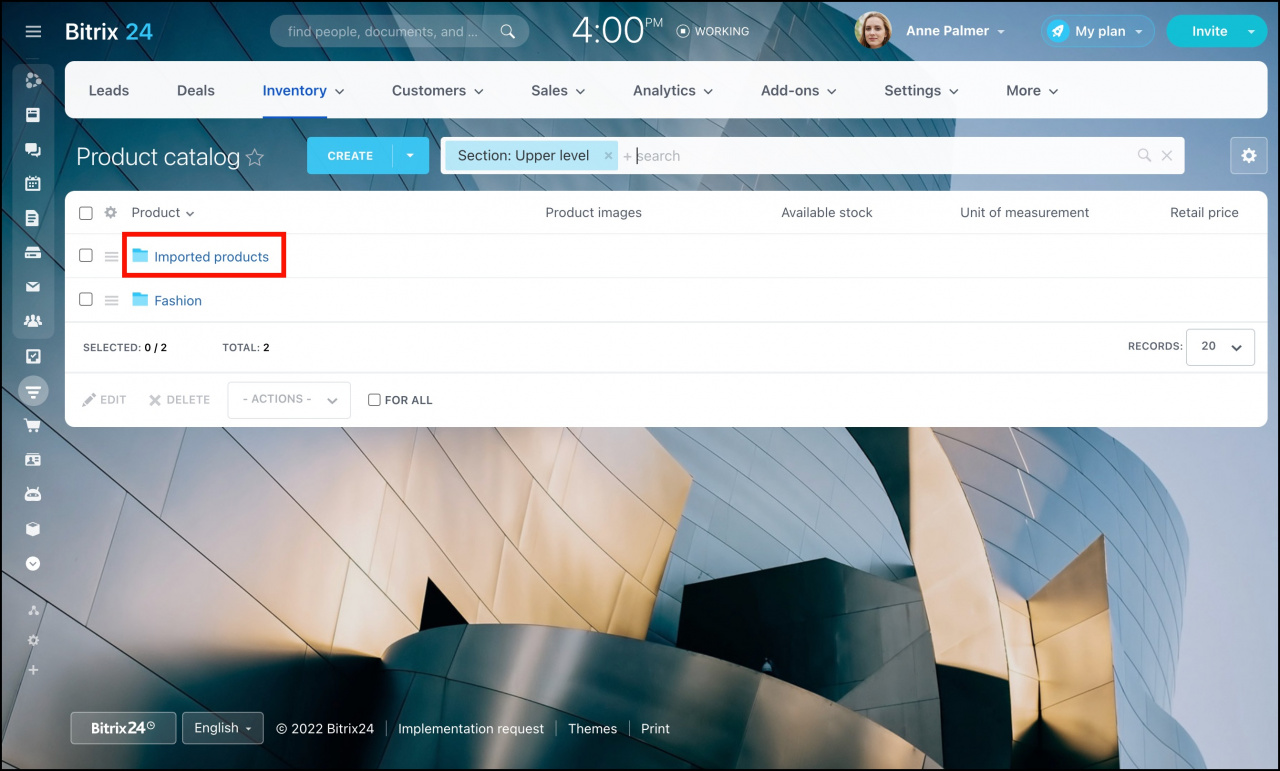 We do not recommend to use this method for regular synchronization with third-party services as it can result in duplication of products in the catalog. Use this method for the initial upload of the existing large catalog of products.
Recommended articles: