Bitrix24 is a service for business management, with a set of useful tools. Create an account for your company and get started now.
There are several ways to register your Bitrix24. Let's consider them in details.
Registration using email
Open the registration page and click the Register free button.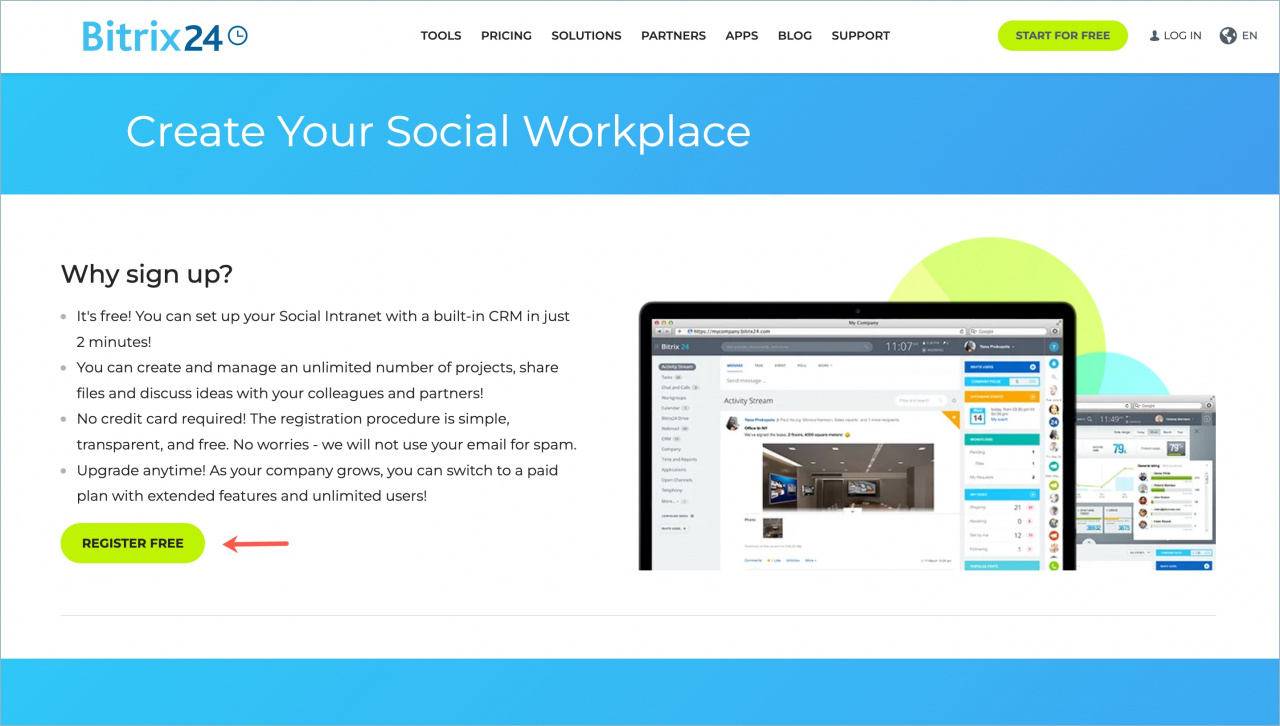 Enter your email address and click the Register for free button. You will receive information to the specified email: your Bitrix24 address, login and email confirmation link.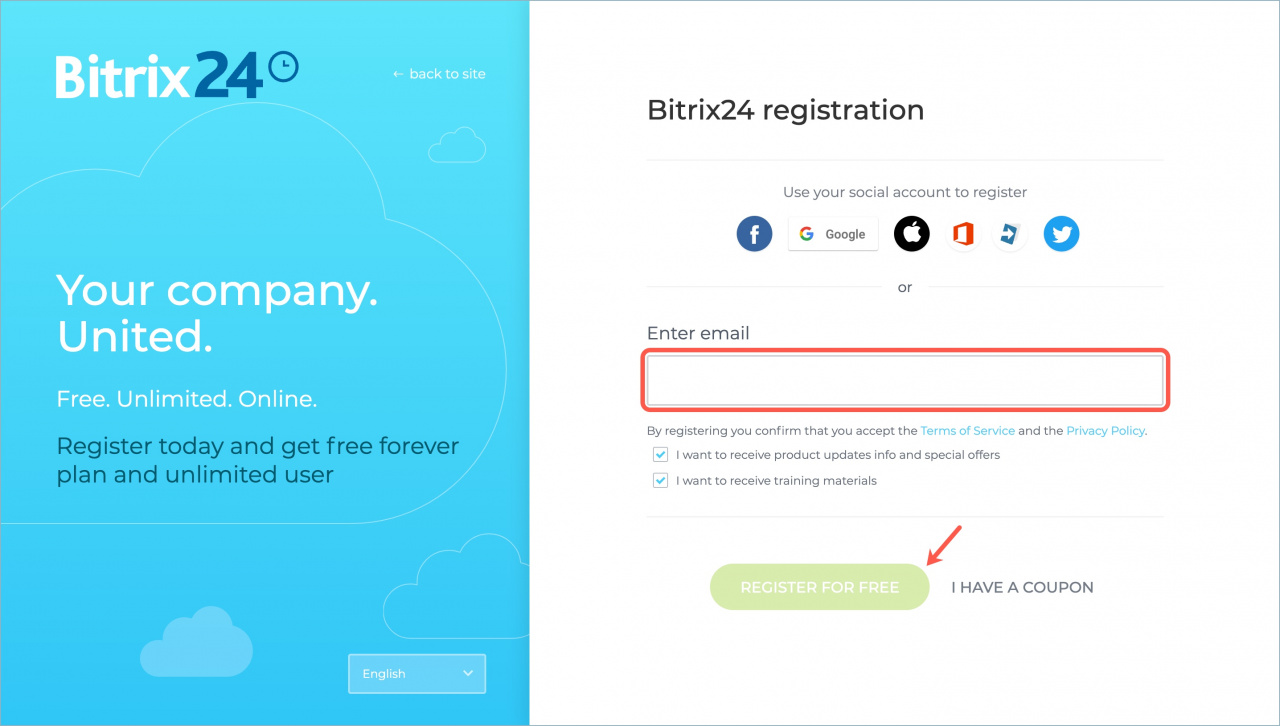 Without email confirmation, you will not be able to:
Log in to the account;


Purchase a commercial plan;


Pay for telephony services and make calls.
Registration using social networks
The next way to register is via social networks: Facebook, Google, Apple Sign In, Office365, LiveID and Twitter.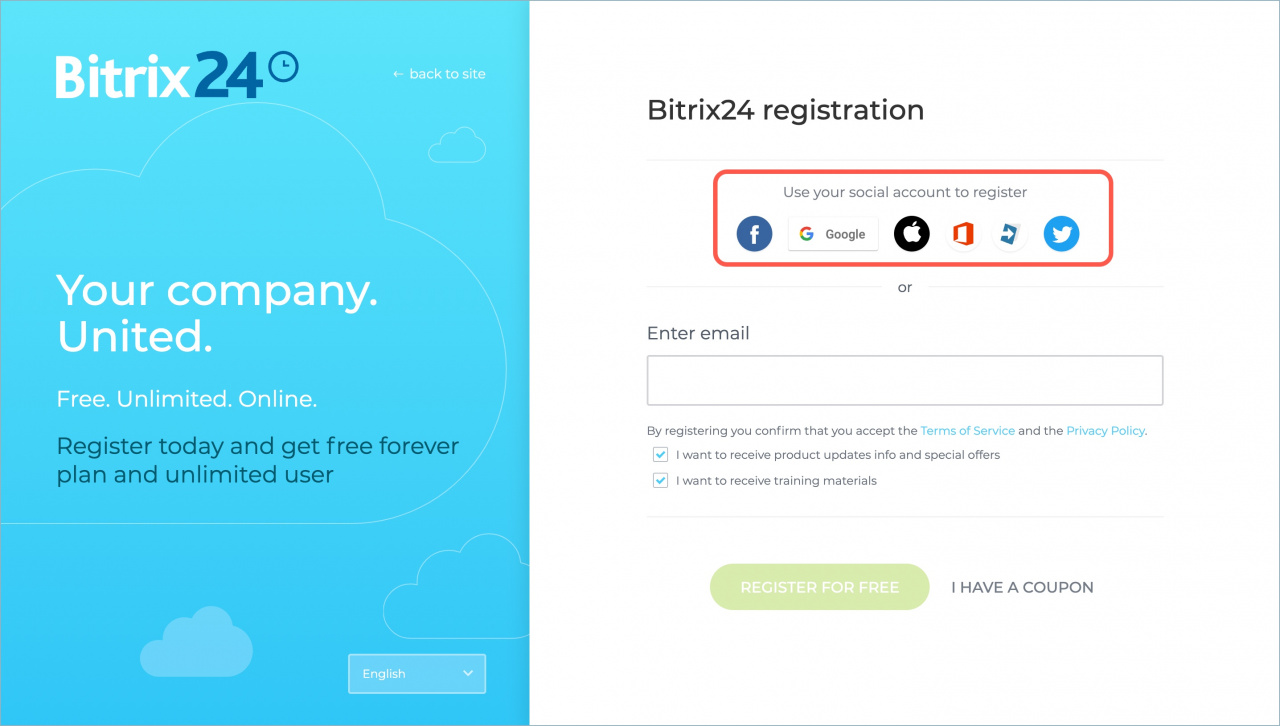 Select the network and log in to it. If necessary, allow access to the application. Click the Register for free button and the process of creating your Bitrix24 will start.
We recommend that you
specify your email
in the account you registered using the social network. In this case, you can set a login and a password for authentication, and use these data to sign in to your account.
Registration via Bitrix24.Network profile
Bitrix24.Network profile is a user profile that displays all the accounts where the user is registered.
To register your account in Bitrix24.Network profile, go to https://bitrix24.net/ and sign in.
In the bottom left menu, click Create Bitrix24, then click Create new Bitrix24.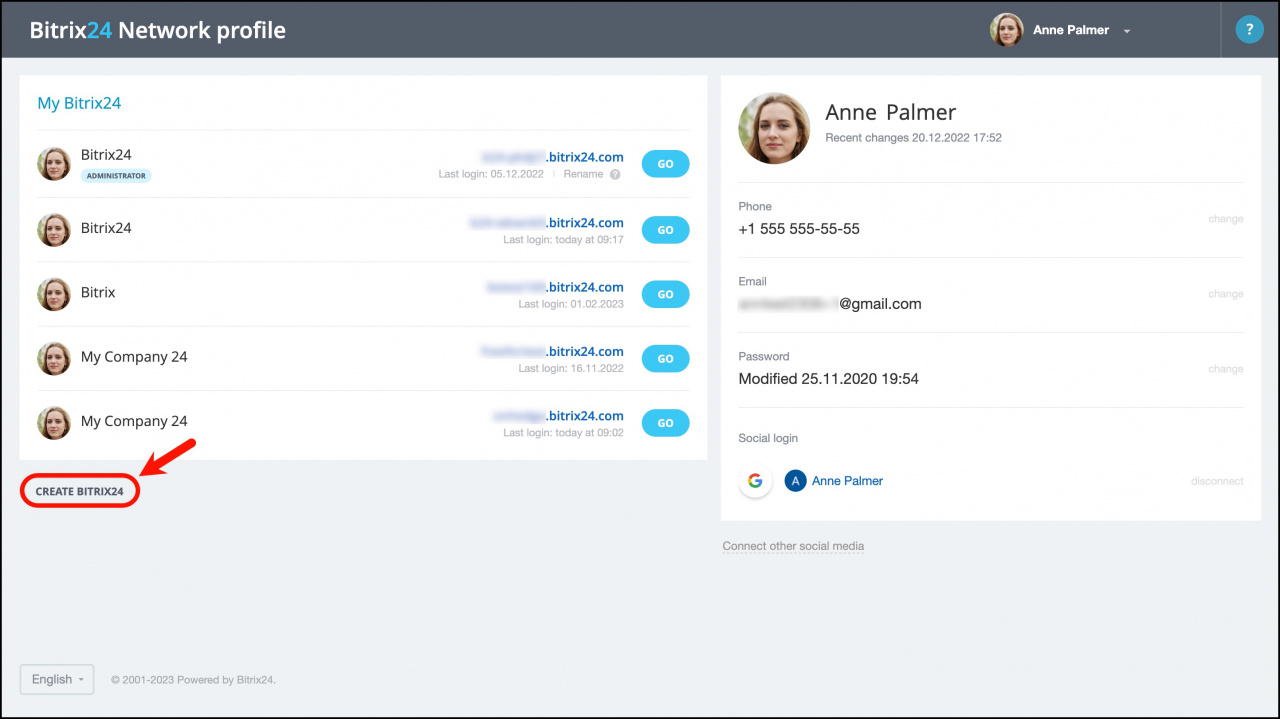 When registering via social networks or Bitrix24.Network profile, the password and confirmation link do not come.
Register Bitrix24 in the mobile app
Open the Bitrix24 mobile app and tap Create for free. Enter your email or use one of the provided services. Confirm that you accept the Terms of Service and the Privacy Policy and you account will be created.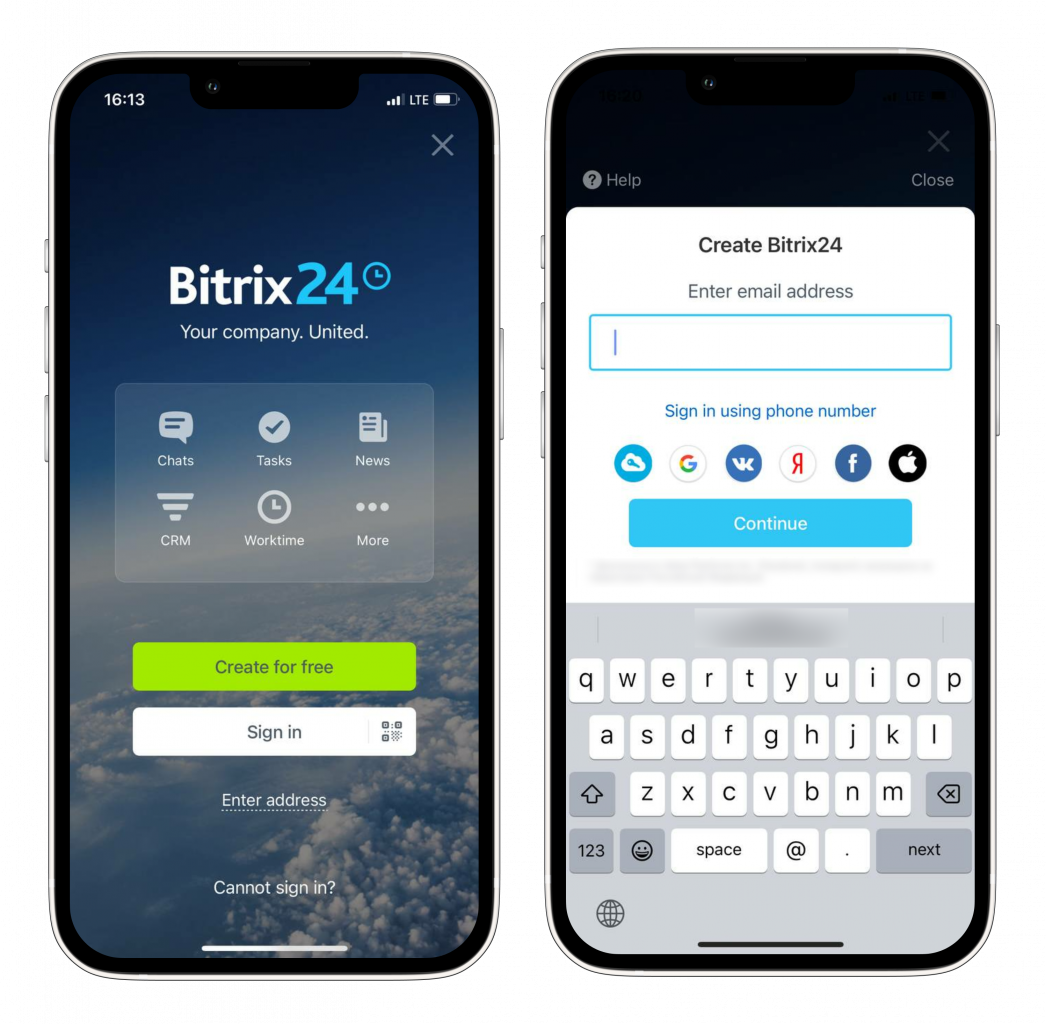 You can also register your account in the Bitrix24 Desktop application.