Bitrix24 allows you to configure Company Structure, which means you can add new departments, subdepartments & appoint supervisors for these departments.
There may be several access levels to Bitrix24 account users, and some of them are based on user relation to the department:
Employee\User: all new invited users are granted the "employee" position by default, if not set different by the administrator. New users are placed in the upper department by default. You can move (drag & drop) users to departments you've created under Company Structure.
Head of department: users set as department head will have extended access permissions to the account. For example, such users will be able to see subordinate's tasks, work reports (available in Bitrix24 Professional plan).
Please note that Extranet users are not considered as account employees and are not shown under Company Structure.
One user as an employee of several departments
You can make one user an employee of several departments. Open employee's profile page for editing and choose several departments. The user will be displayed as an employee of both departments in the Company Structure. (Use
Cmd
(for Mac) or
Ctrl
(for Windows) to select several departments).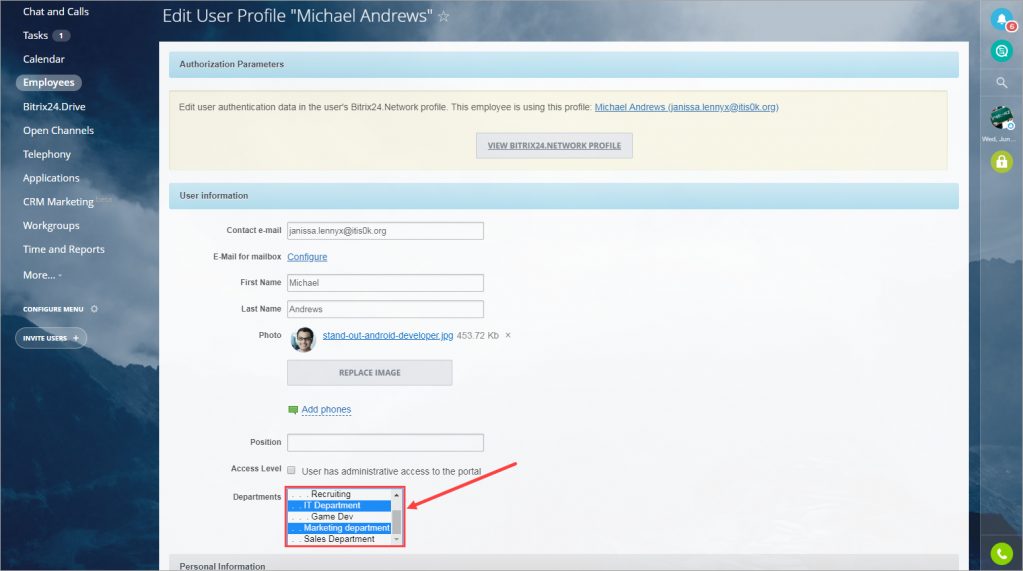 Or just hold Shift and drag & drop the user to another department in the Company Structure.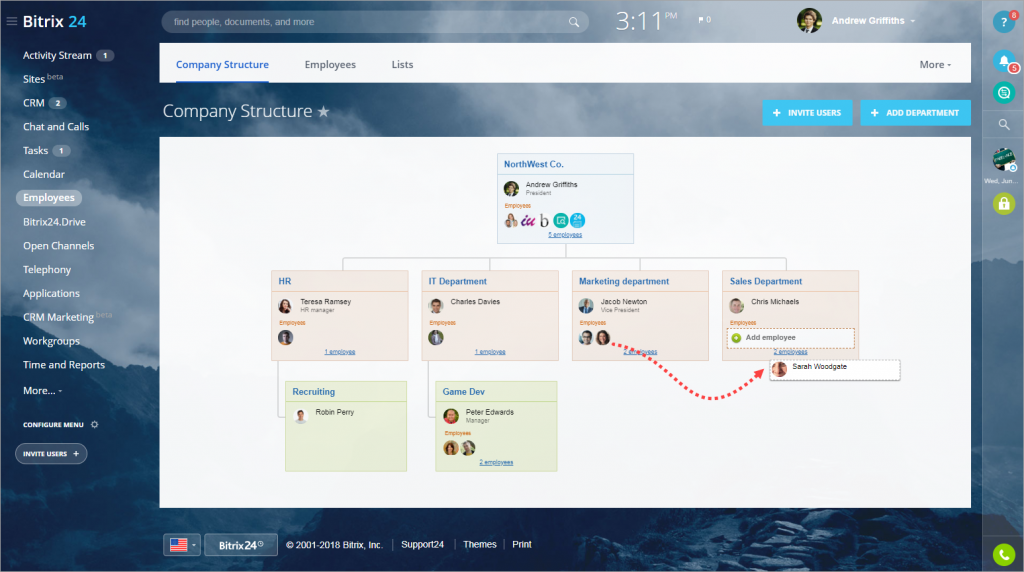 Number of supervisors in departments
Each Bitrix24 department can have only one supervisor. As for Company's top-level supervisor, you can appoint only one user as the top department supervisor. If your company has a "board of directors" type of management, these directors can be located in the top company's department without a department head appointed.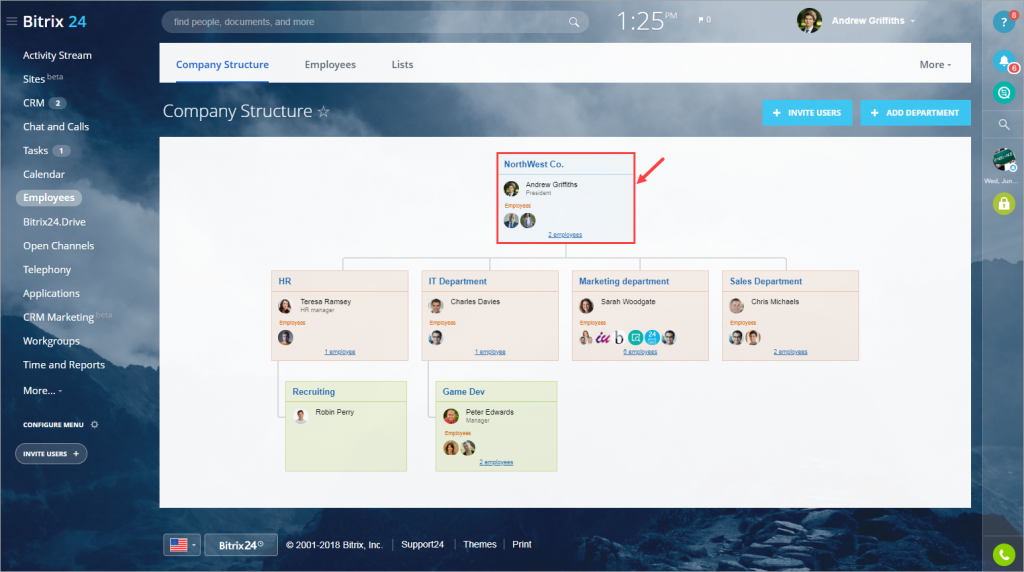 Add subdepartments
You can create a new department and drag & drop it to the existing department, the
Add Subdepartment
option will appear. You can also take any of the existing departments & make it a subdepartment (simply drag&drop).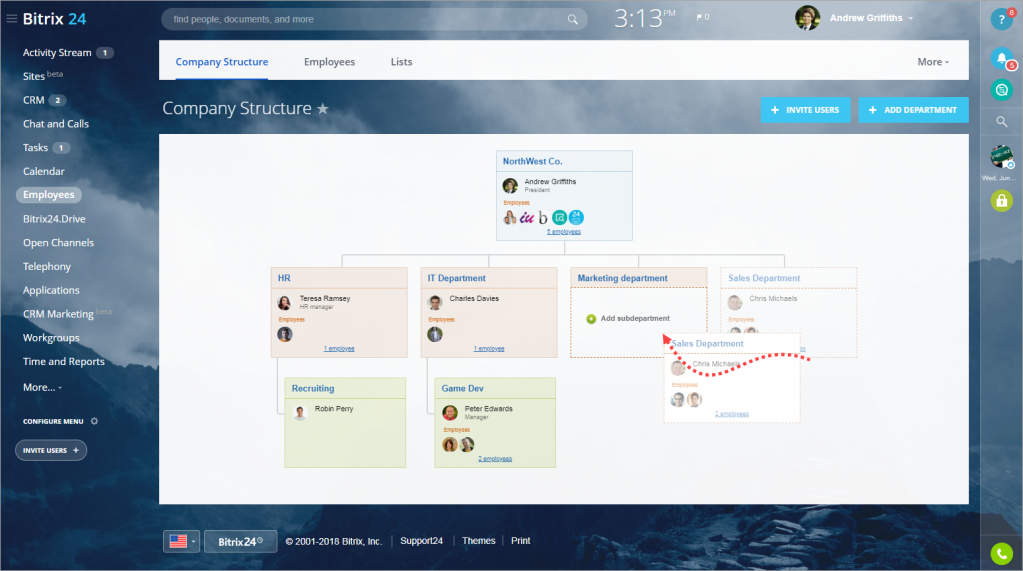 To move the existing subdepartment to the department level, drag & drop it under the top-level department.
Recommended articles