Bitrix24 Company Structure page visually demonstrates the hierarchy of the company's offices and departments.
Why is Company Structure important
Firstly, if your company has a large number of employees and a departmental hierarchy, it's convenient for your employees to use this visual representation of the company.
Secondly, some of Bitrix24 tools require Company Structure configured. For example, work reports are always sent to the immediate supervisor that is selected in Company Structure.
View Company Structure
Click Employees in the left menu > Company Structure to view the Company Structure. You can also open the Company Structure from the widget in the upper right corner.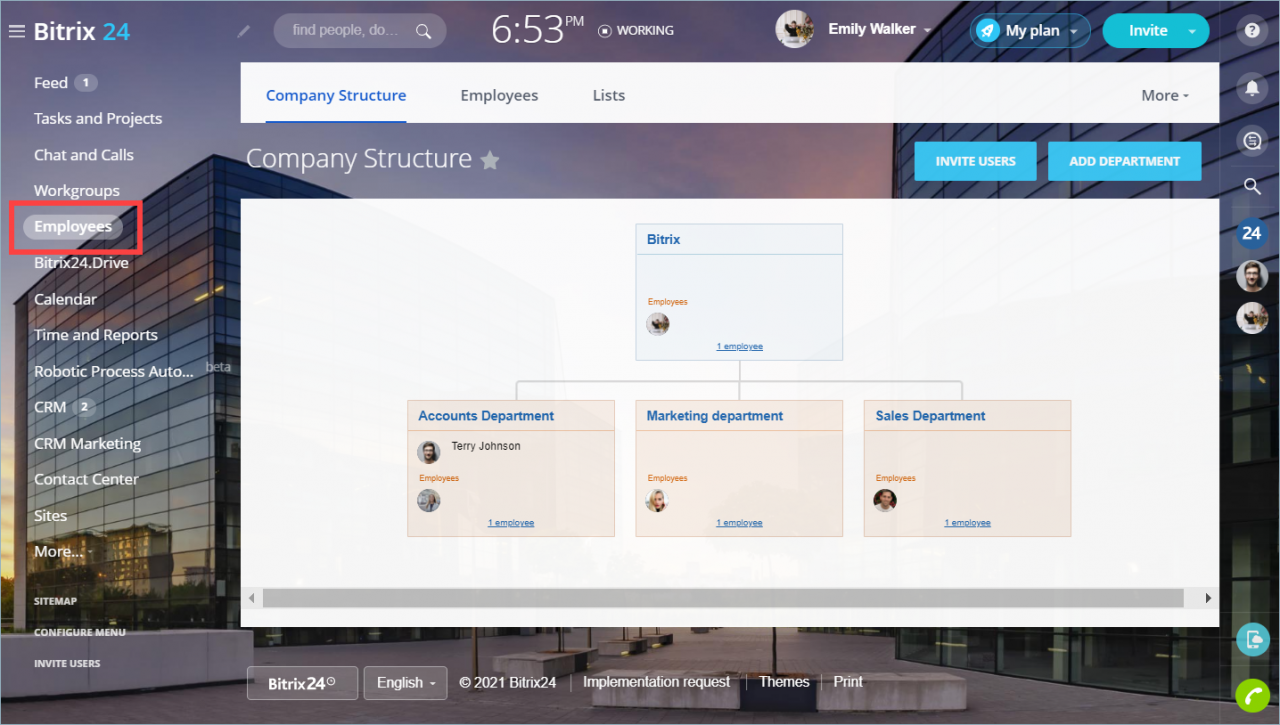 Company Structure in Bitrix24 contains blocks that represent departments. Each block displays the name of the department, the name of the head of the department and the list of employees. If there are too many employees in one department, you can view the full list of employees by clicking the link with the number of employees at the bottom of the block.
Every department can have the unlimited number of subdepartments.
How to add a new department
Only Administrators can edit Company Structure.
Click Add department button > enter the Department name > select the Parent department. You can also select the department Supervisor if you need to.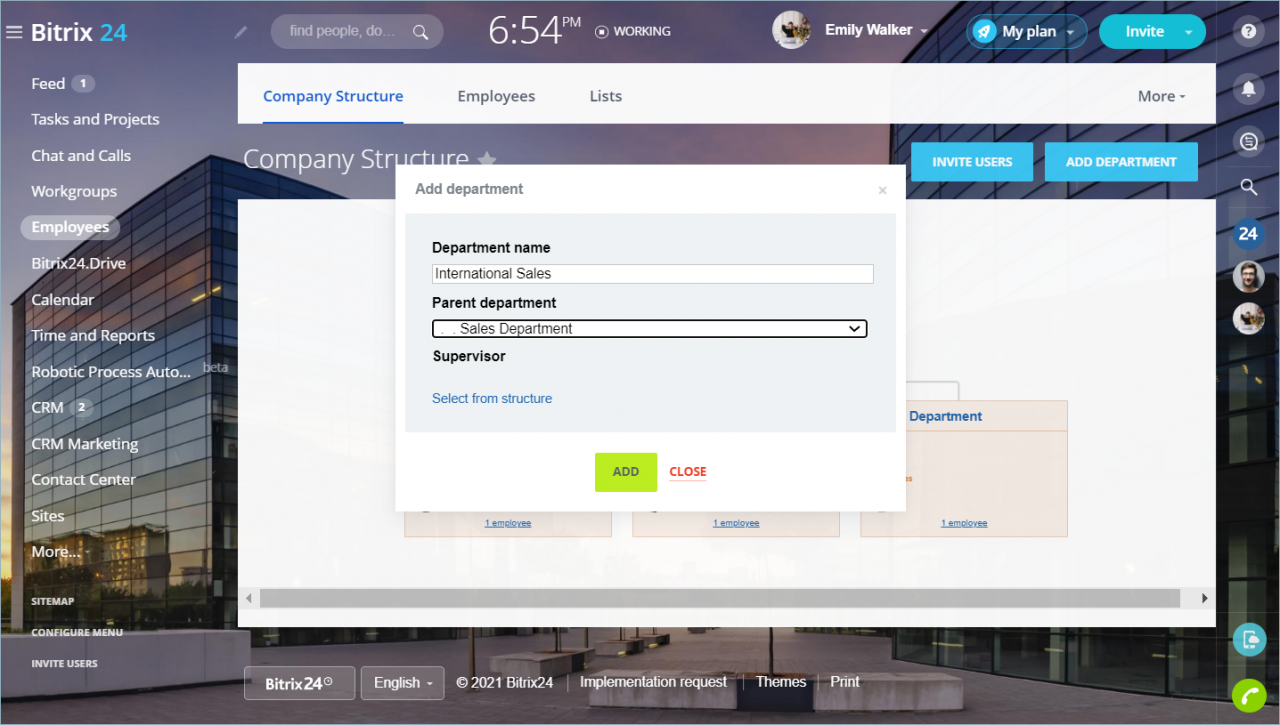 A department can have only one supervisor.
How to transfer an employee from one department to another
Just drag and drop users photos between departments to transfer employees from one department to another.
If you need an employee to be in several departments at the same time, just hold Shift button and drag and drop the photo between departments.
You can move departments or subdepartments the same way as employees.