In Bitrix24, you can configure quality assessment for each open channel.
Check if this option is available on your plan. You can find all the information about Bitrix24 plans on the
pricing page
.
Agent performance can be rated by clients and by supervisor.
Rated by client
Activate the Ask a client to rate agent performance option when configuring an open channel (Contact center > select a social network/messenger > select an open channel > click Configure > Quality Assessment).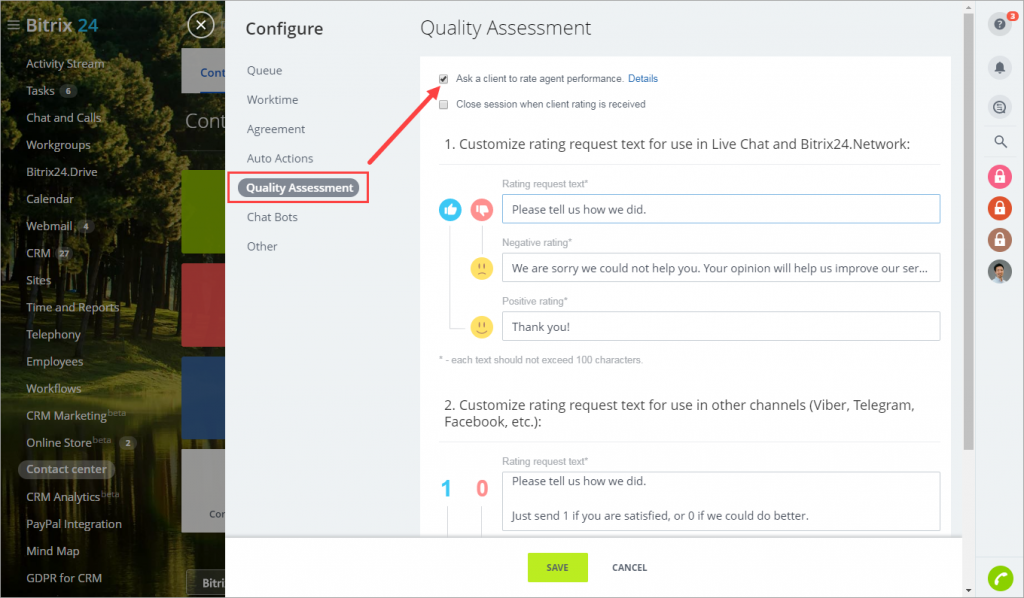 There are two types of rating requests:
Graphic type of rating requests is used in Live Chat and Bitrix24.Network.
Text type of rating requests is used in other communication channels.
After a client rates a conversation with your employee, this employee will get the corresponding notification:

If you don't want to get such notifications, you can disable them in Notifications settings (
Configure notifications > Advanced mode > Open channels > Client rating notification
).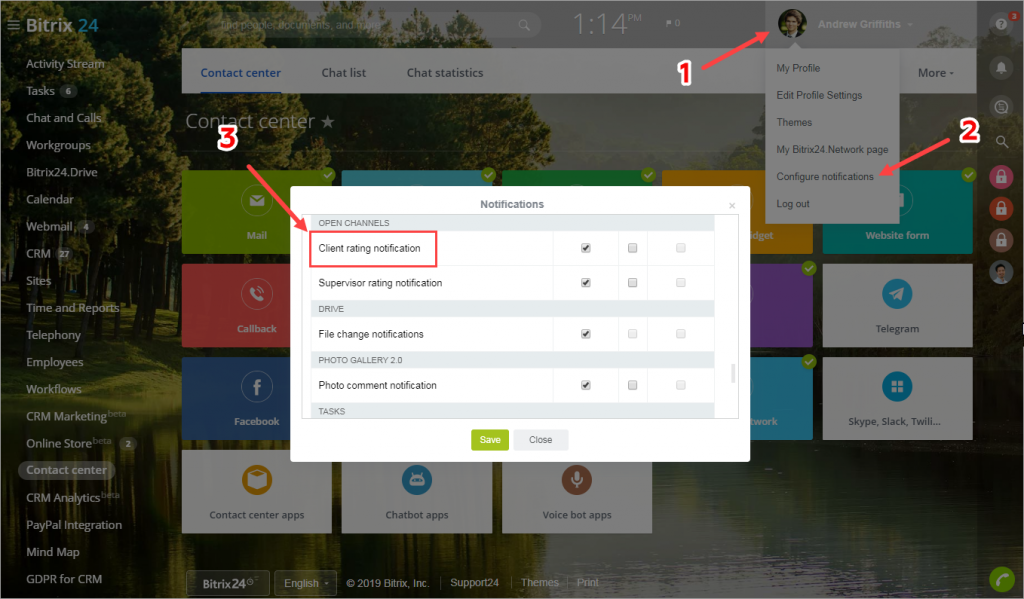 You can view clients ratings in the Contact center section > Chat list.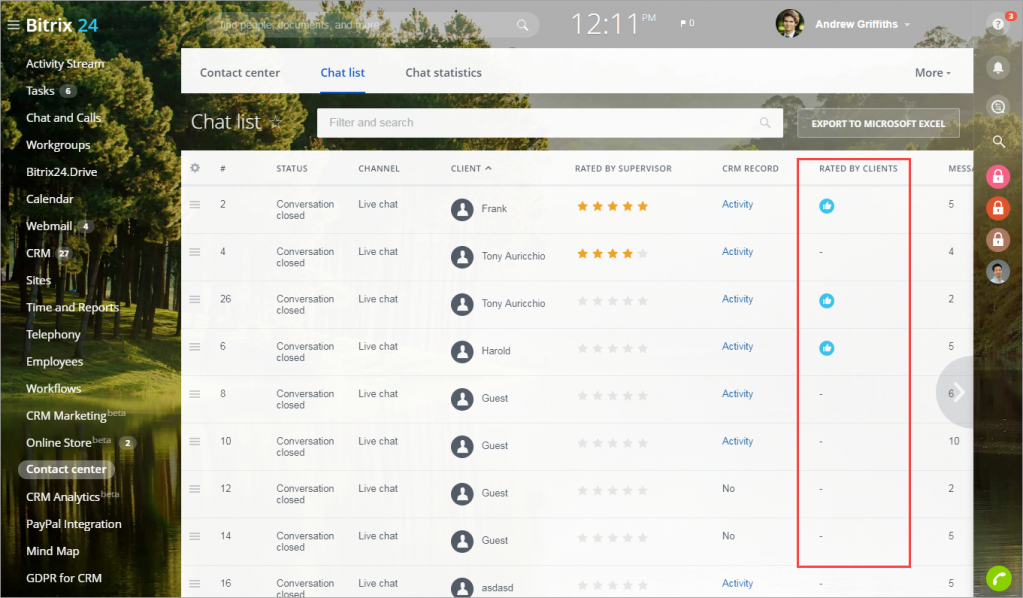 Rated by supervisor
Supervisors can also rate conversations. This rating can be viewed in the Contact center > Chat list section.
There are three ways a supervisor can rate conversations:
In the message history.

In the chat window.