Task checklist is a type of "to-do list", which helps to ensure consistency and completeness in carrying out a task.
How to create a checklist
To create a checklist, click Checklist when adding a new task.
You can create an unlimited number of checklists. To create another checklist, click the Checklist button again.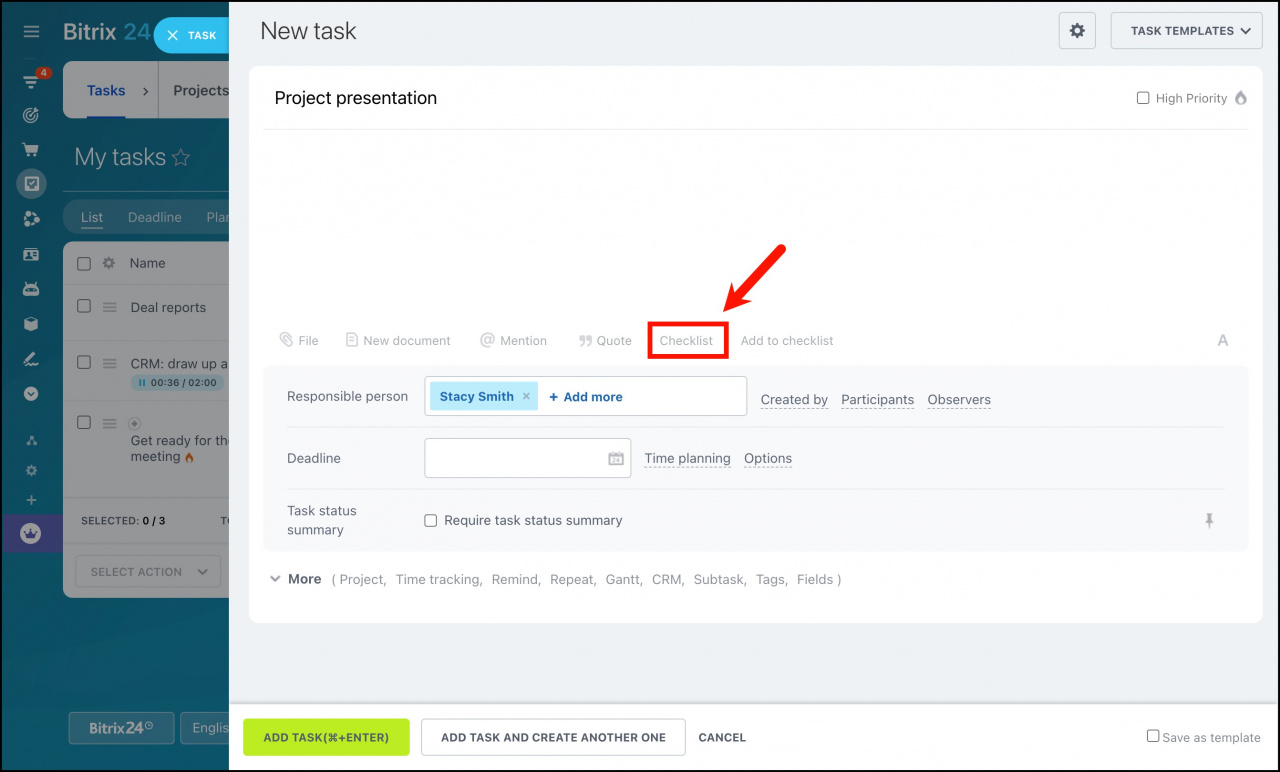 There are some important options available when creating a checklist:
You can add an Observer or a Participant when creating a checklist. This helps to specify responsible persons for each item of a checklist.

Observers and Participants will have access to the whole task, not only to the checklist item they've been added to.

You can attach files to a checklist item by clicking the corresponding button.

Add subitems to a checklist item. You can add an unlimited number of levels of nested checklists.

You can mark a checklist item as important by clicking the corresponding button.

Delete a checklist item by clicking the Recycle bin button.
As a result, we have a comprehensive checklist: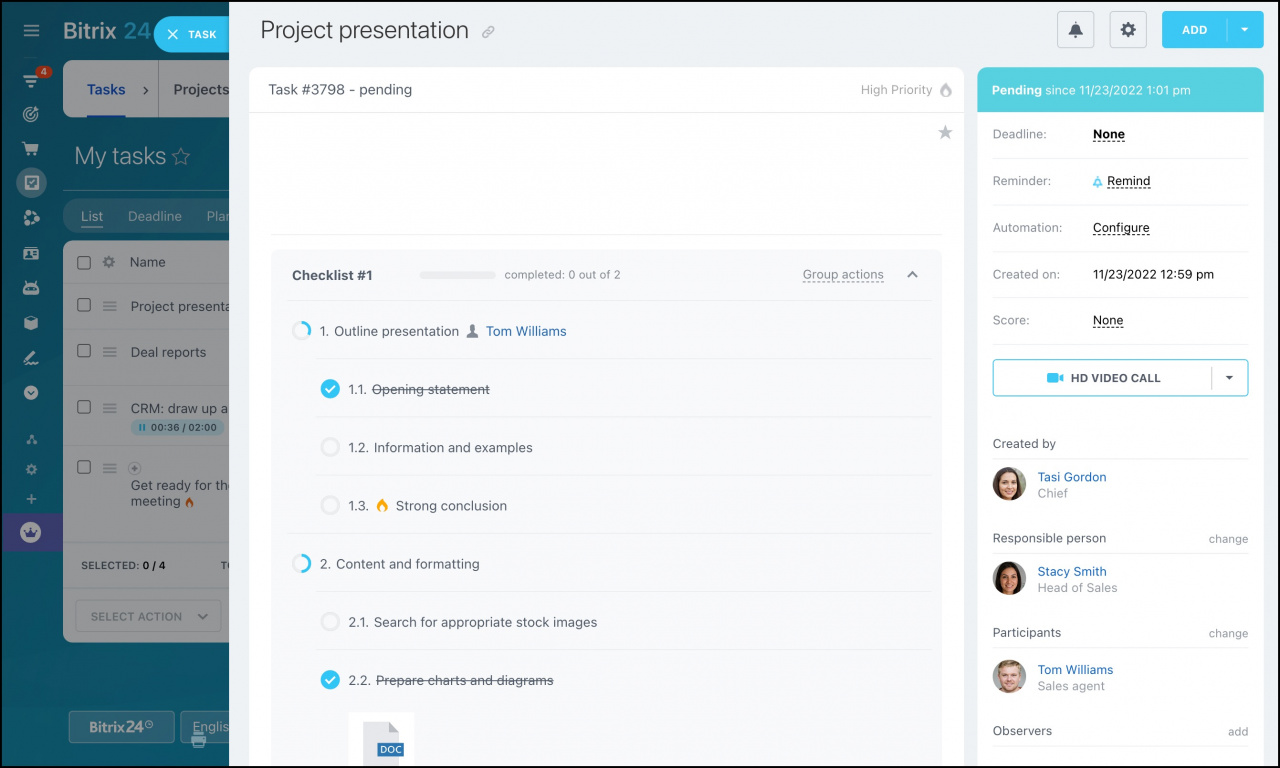 Thus, task responsible person completes checklist items while performing a task.
You can select text from the task description and add it as an item to an existing checklist or as an item to a new one.
Group actions
You can perform Group actions with checklist items. Click the corresponding button, tick the items and select an action you want to perform.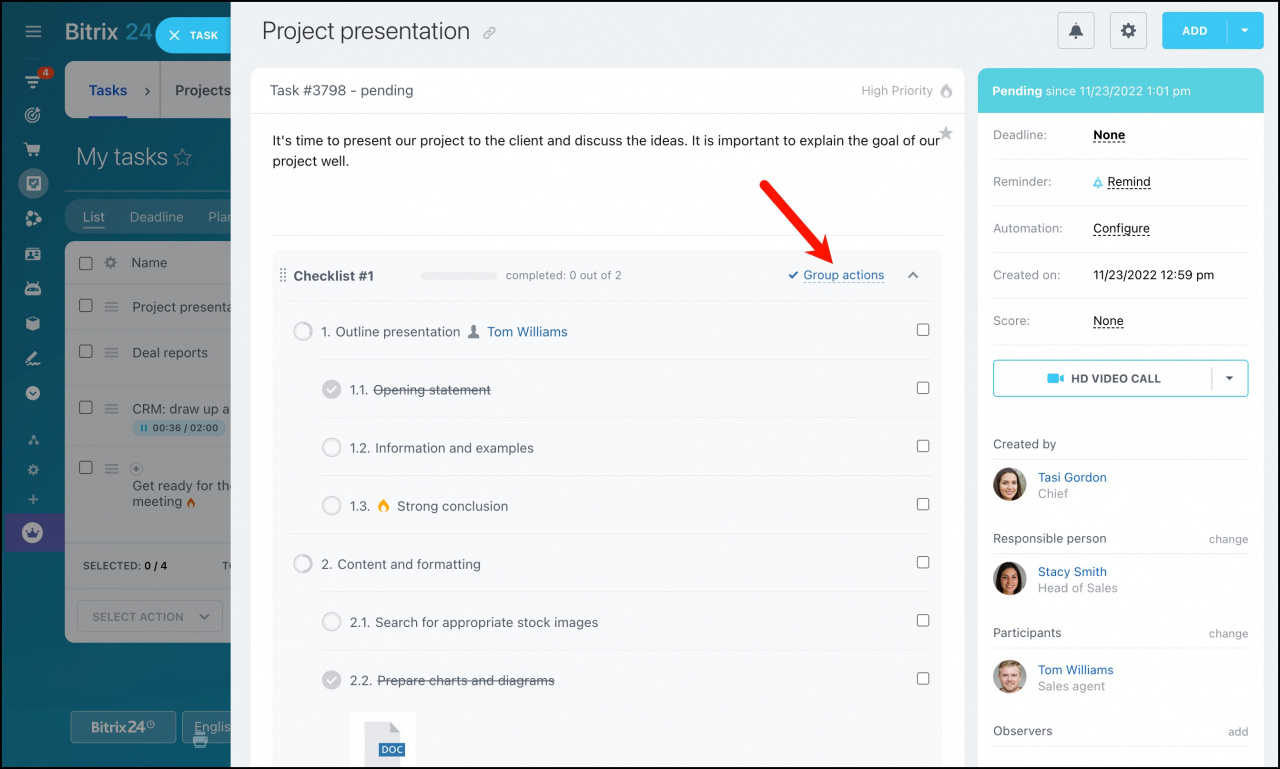 Checklist settings
Click the cogwheel button at the top rigth corner to configure the checklist settings:
Enable the Show completed checklist items if you want completed checklist items to be shown.
Enable the Show checklist items relevant to me only option if you want to see only those items in which you are specified as a participant or an observer.