Custom fields allow you to add additional data to your tasks that are specific to your company only.
You should have administrative access to Bitrix24 account (be one of the account administrators) to create custom fields for tasks.
How to create custom fields for tasks
In the new task form, open the More section and click the Add field button.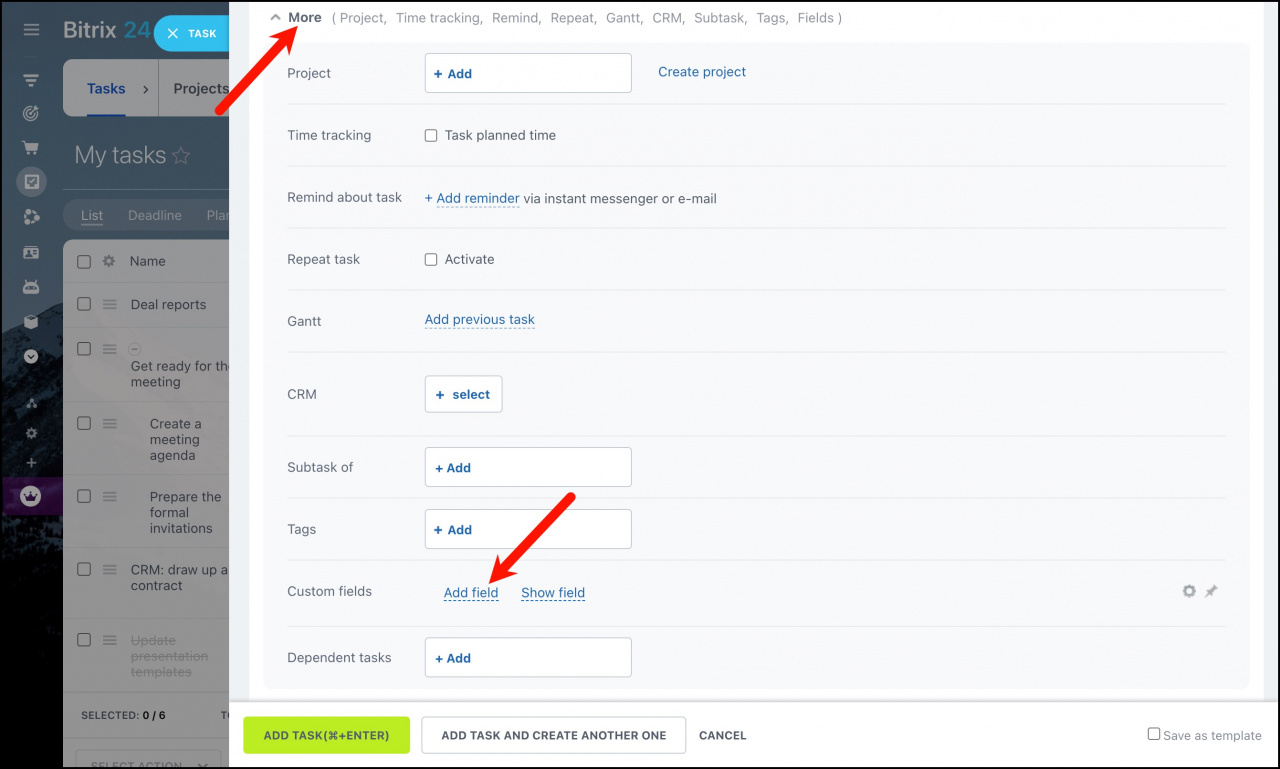 The following types of custom fields are supported for tasks:
Text - enables the user to type a small amount of text inside the task's field.


Number - allows user to add numbers (e.g. quantity, price, cost, etc.) to the task's field.


Date/time - select date & time for the task field (e.g. date when the product is ready for delivery, date of connected event, etc.)


True/false - gives the choice of two possible values - yes and no (e.g. absence or presence of any condition, object, etc.)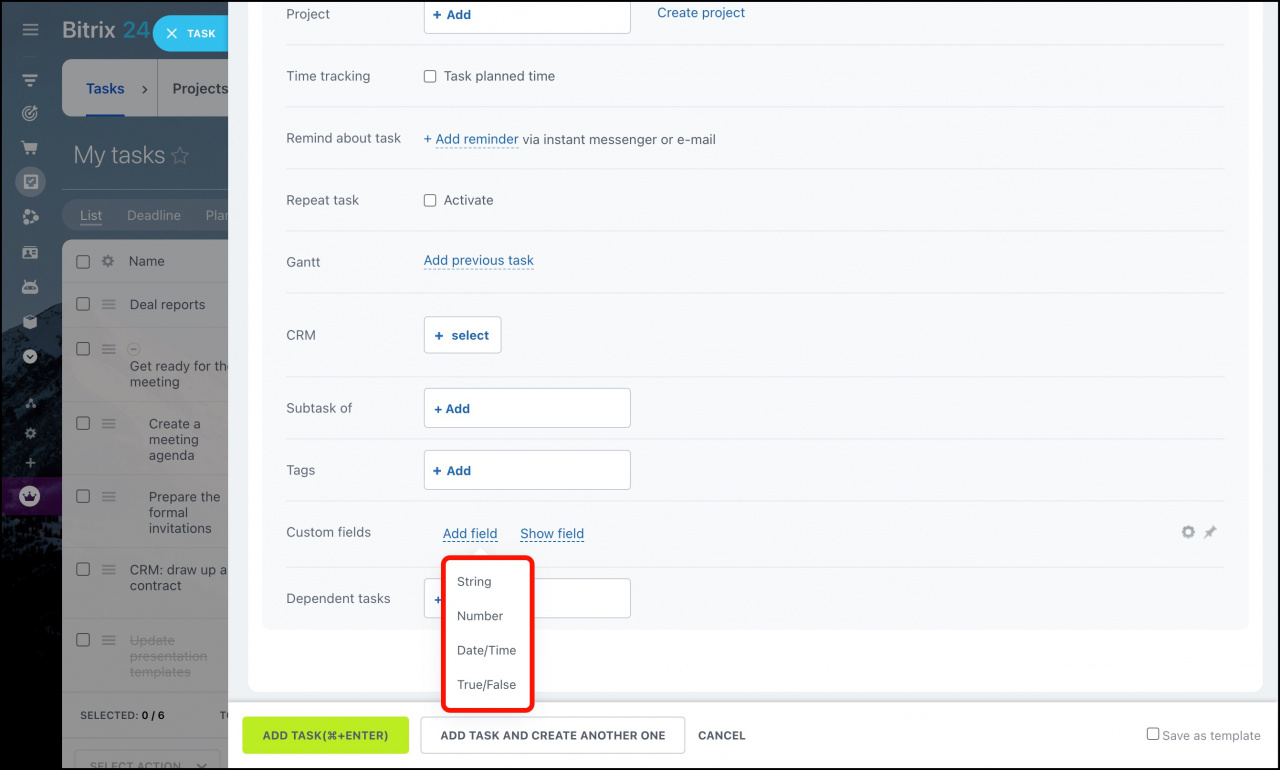 New custom fields can be marked as required and/or multiple.
If you need your colleagues to always complete the field when creating a task, you can make it required.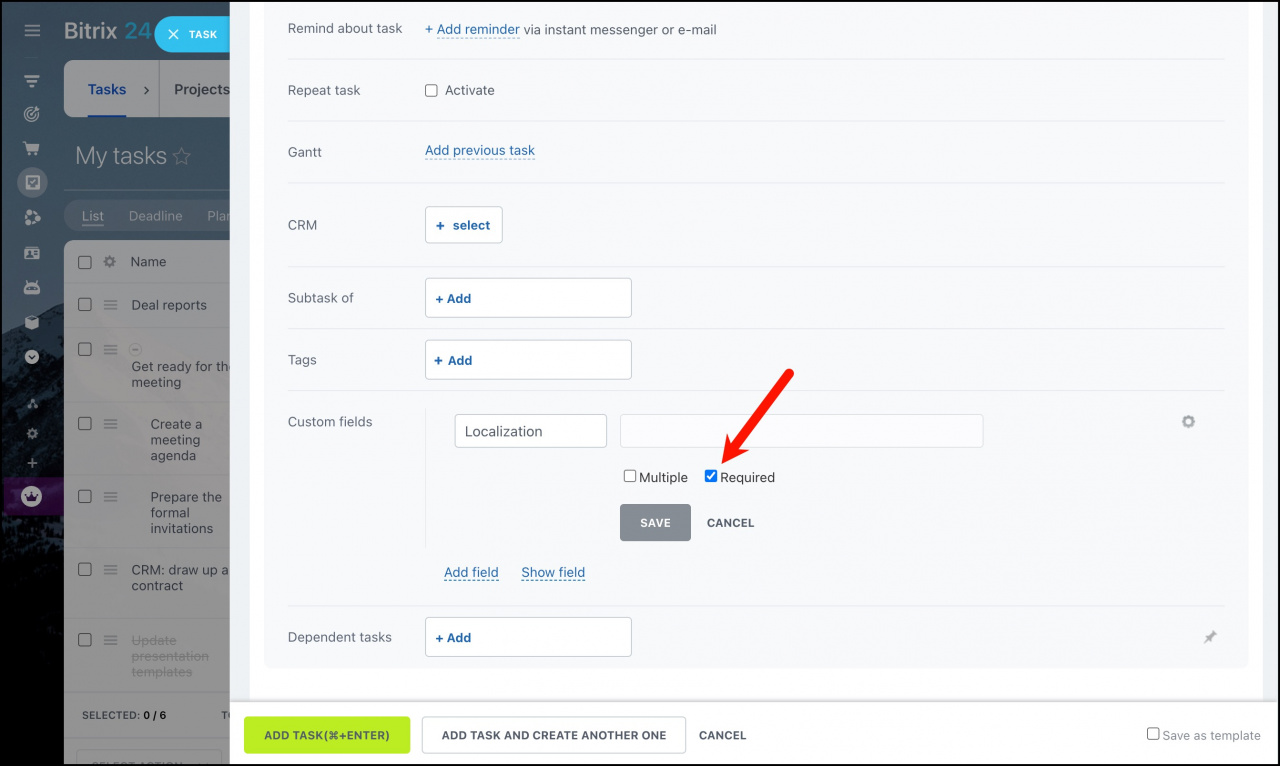 Required fields will be marked with a red sign in the task form. The warning message will appear when trying to add a task without filling the required field:
Enable the Multiple option for a new custom field if you need to add multiple values to the same field.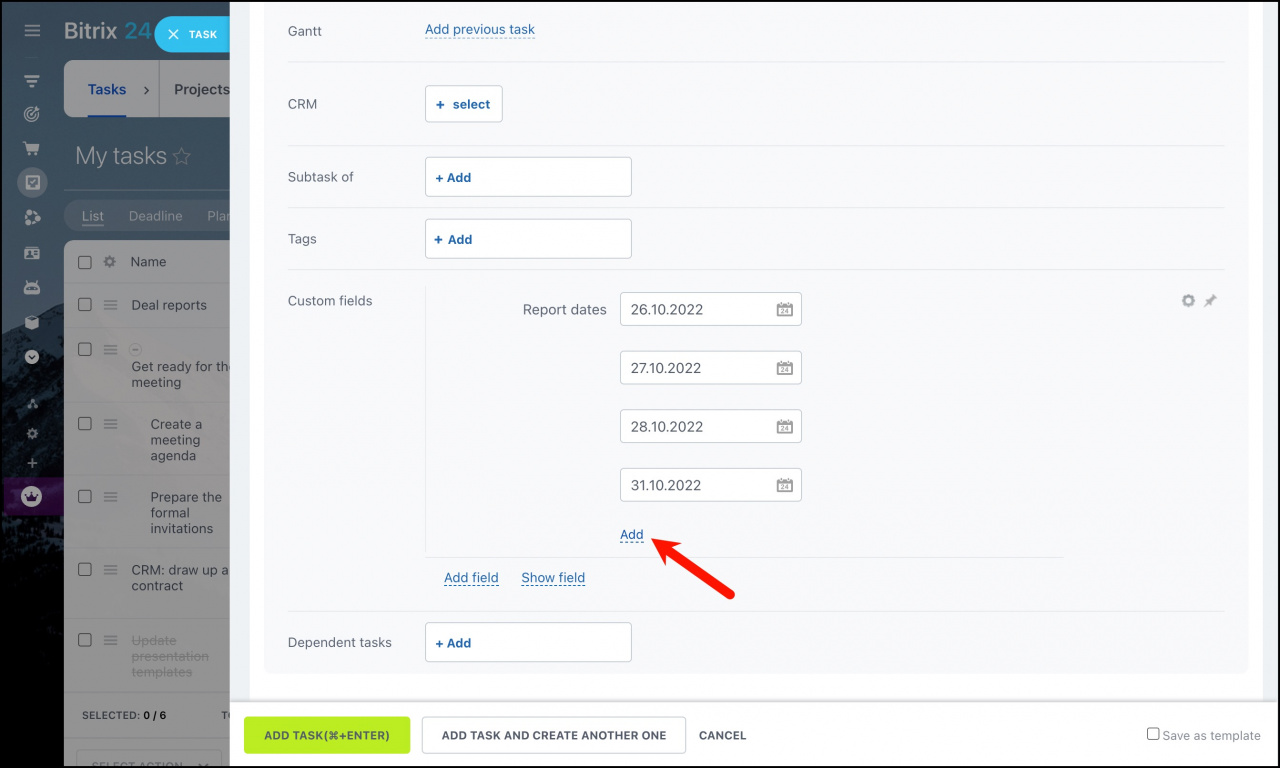 How to configure custom fields for tasks
You will find a settings gear next to the new custom field - there are 2 options available: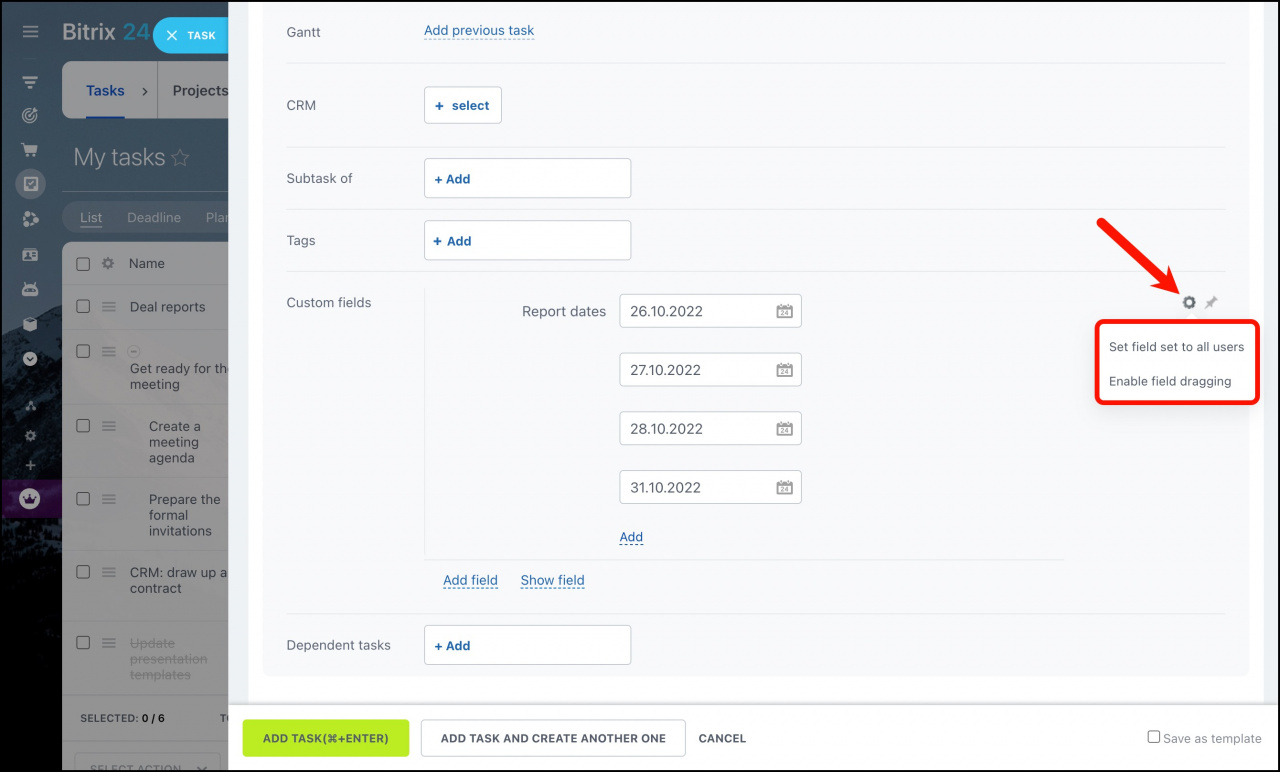 Set field set to all users: you can share the newly created task field set with all employees. Important: if other users have their own task form configured, this action will erase their settings and apply your form to everyone.


Enable field dragging: you will be able to drag and reorder new custom fields.
Check if Custom fields for tasks are available on your plan. You can find all the information about Bitrix24 plans on the
pricing page
.