Nowadays, when it's important to stay home, we do our best to make the remote work more comfortable.
We've improved the stability of voice and video calls. Also, calls are now available for groups of up to 24 users for commercial plans subscribers! Free plan users can still use group video calls for groups of up to 12 employees.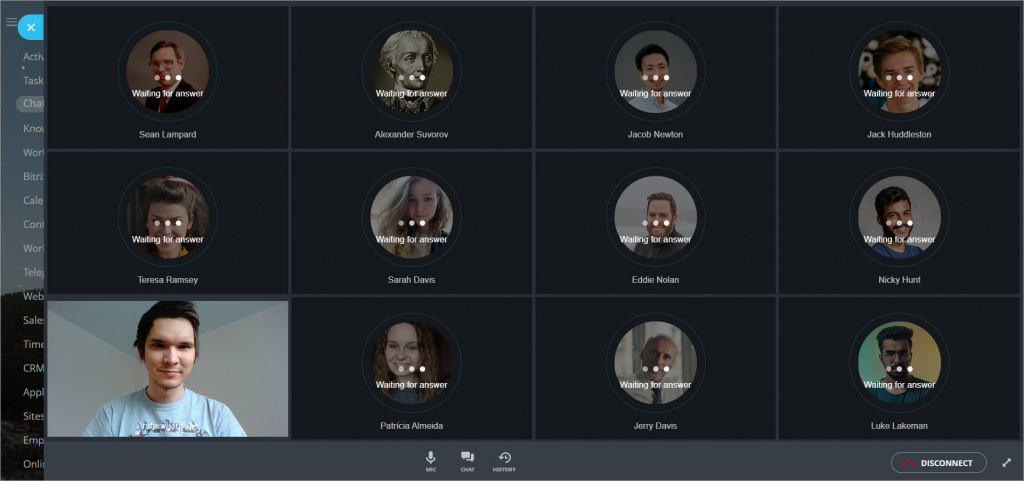 Group video and voice calls are available in browsers (Google Chrome and Mozilla Firefox) and in Bitrix24 Desktop app. In Bitrix24 Mobile app, group video calls are not supported yet.
You can find technical requirements in the article - Video calls.
For Bitrix24 On-Premise users, there are some requirements that have to be met to enable calls for groups of 24 employees.
Stay safe and stay home!