Bitrix24 Task Planner is a tool that helps you stay organized. This is your own personal space that you can configure and use the way you want. You can create your own task stages, plan your workday on your own. You can move tasks between these stages and nobody will get a notification about it.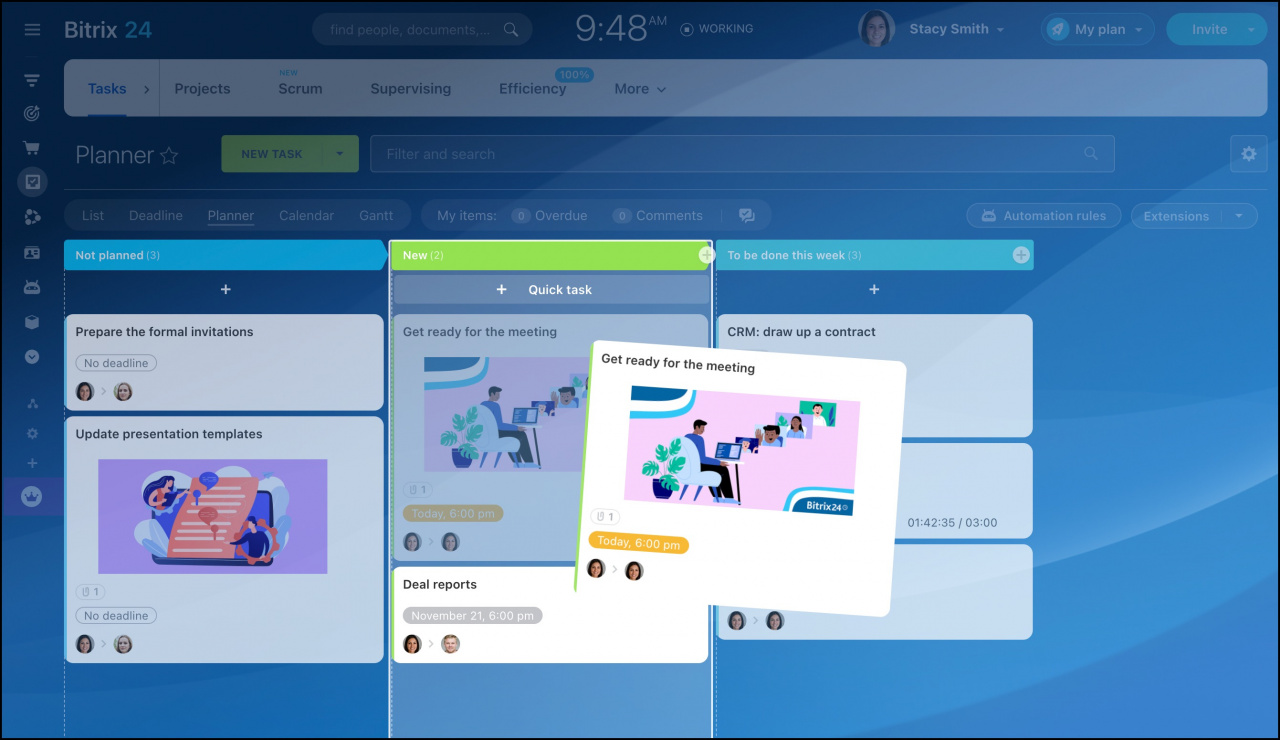 Advantages of Task Planner:
Task board: task cards are grouped the way you want.


Custom task stages: create your own task stages (columns) and configure their names, colors and order.


Quick actions: add new tasks, start or complete a task with the help of the special icons without opening each task.
Don't forget that task stages in your Task Planner don't have any connection with a task deadline. Take it into account and when creating stages don't forget about task deadline.
How it works
Go to the Tasks and Projects section > Tasks > select the Planner view.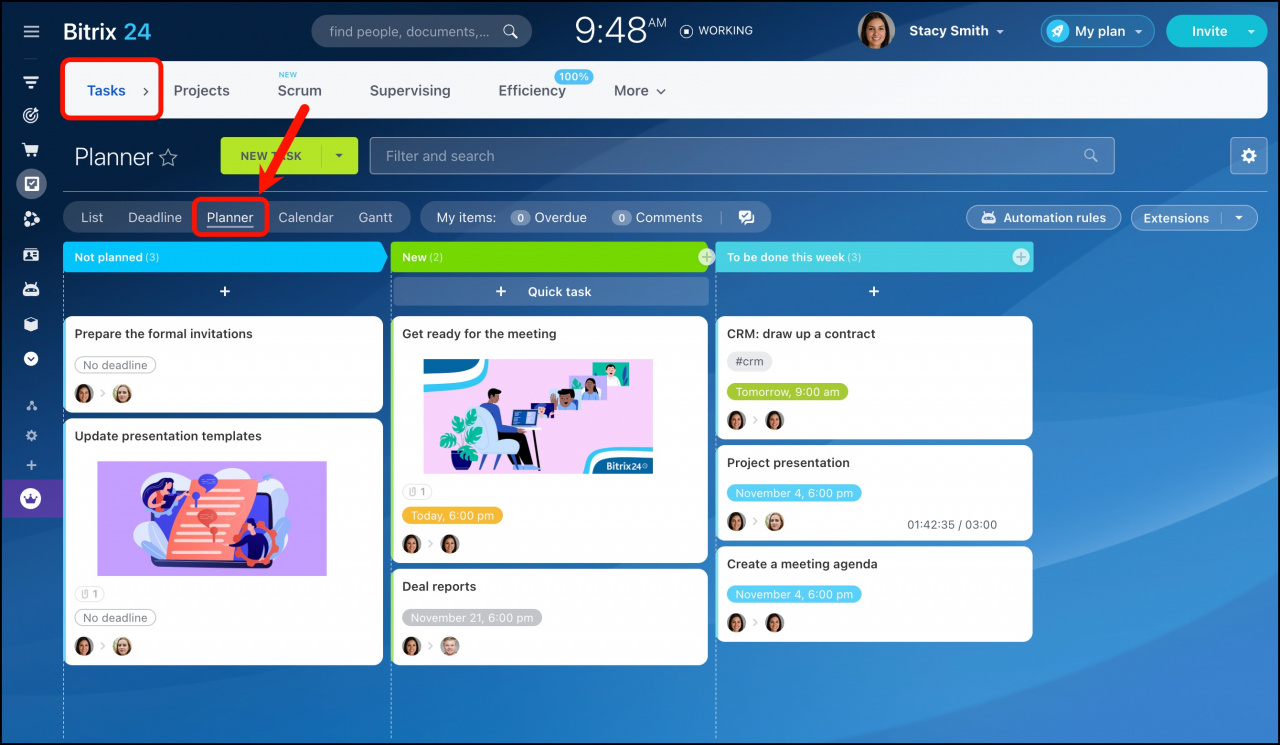 In a task card, there is a special icon that indicates the number of activities in this task. Special counters above the planner shows how many tasks are overdue the number of new comments to tasks.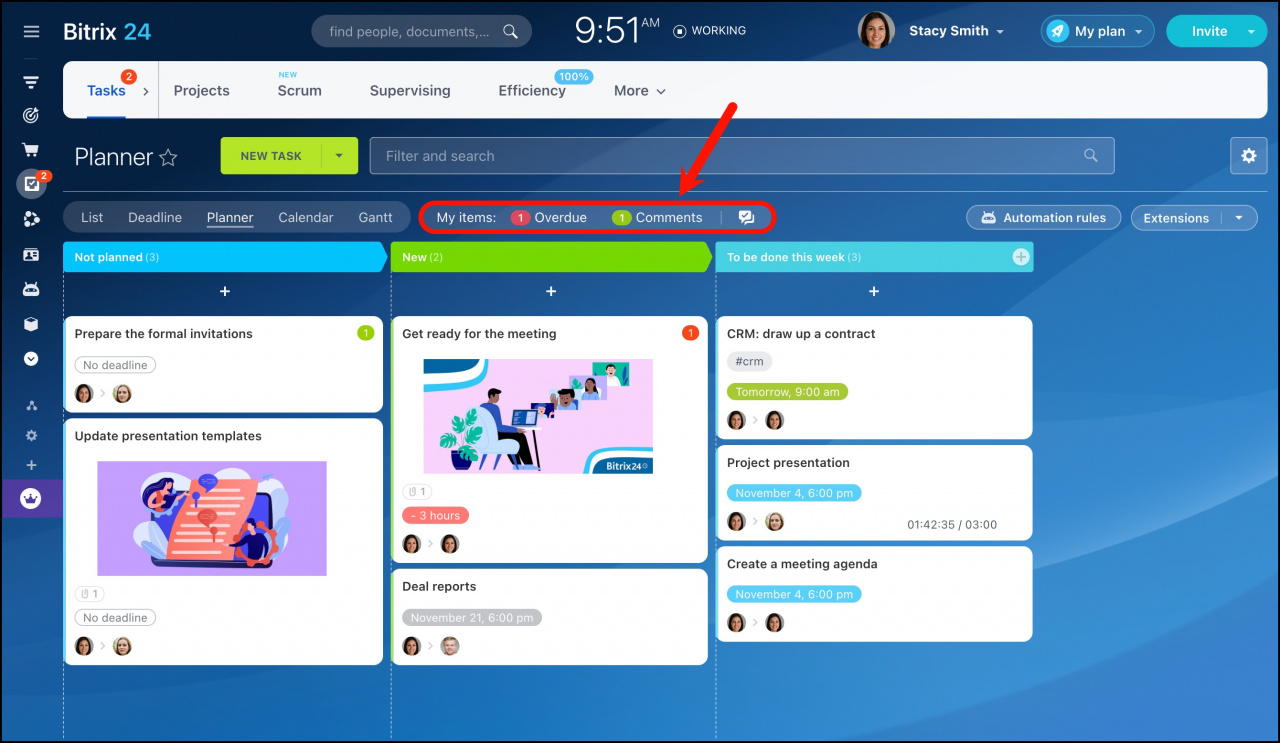 Add custom task stages
You can add a new task stage using the + sign. Specify its name and color. Also, you can move stages to change their order.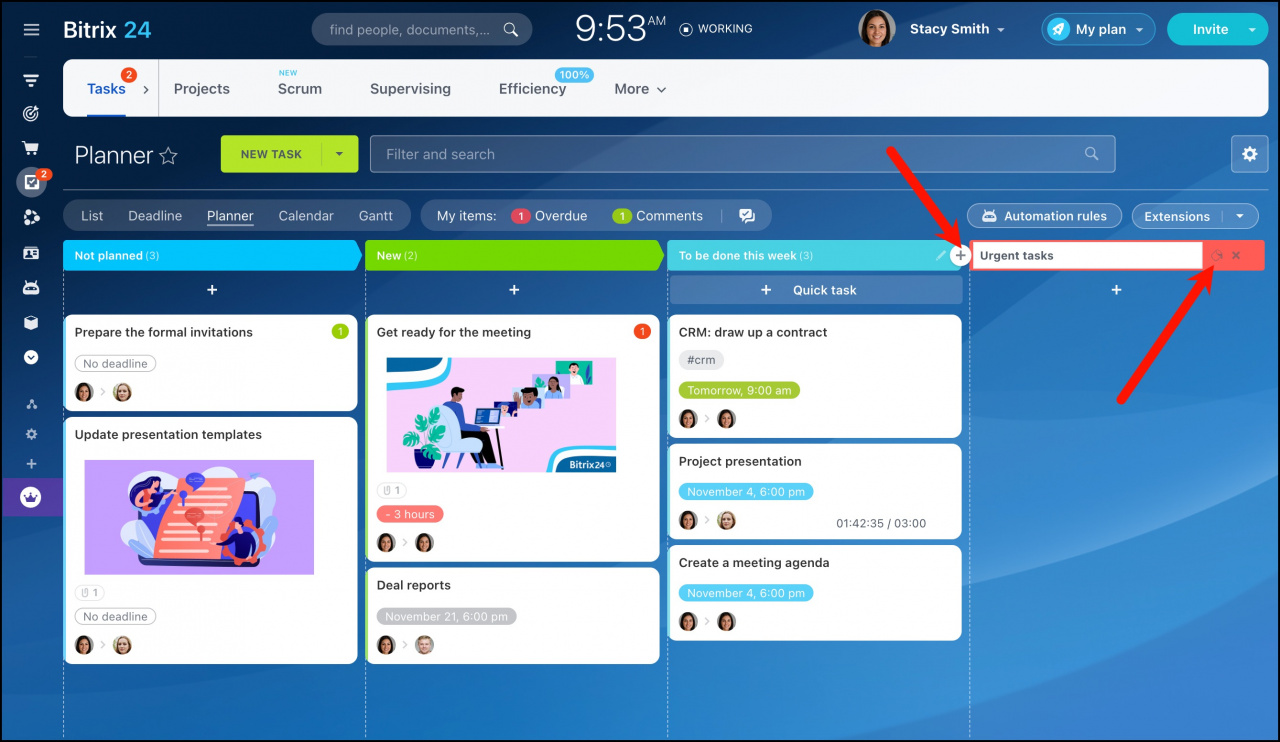 Just drag and drop a task card to move it to another stage.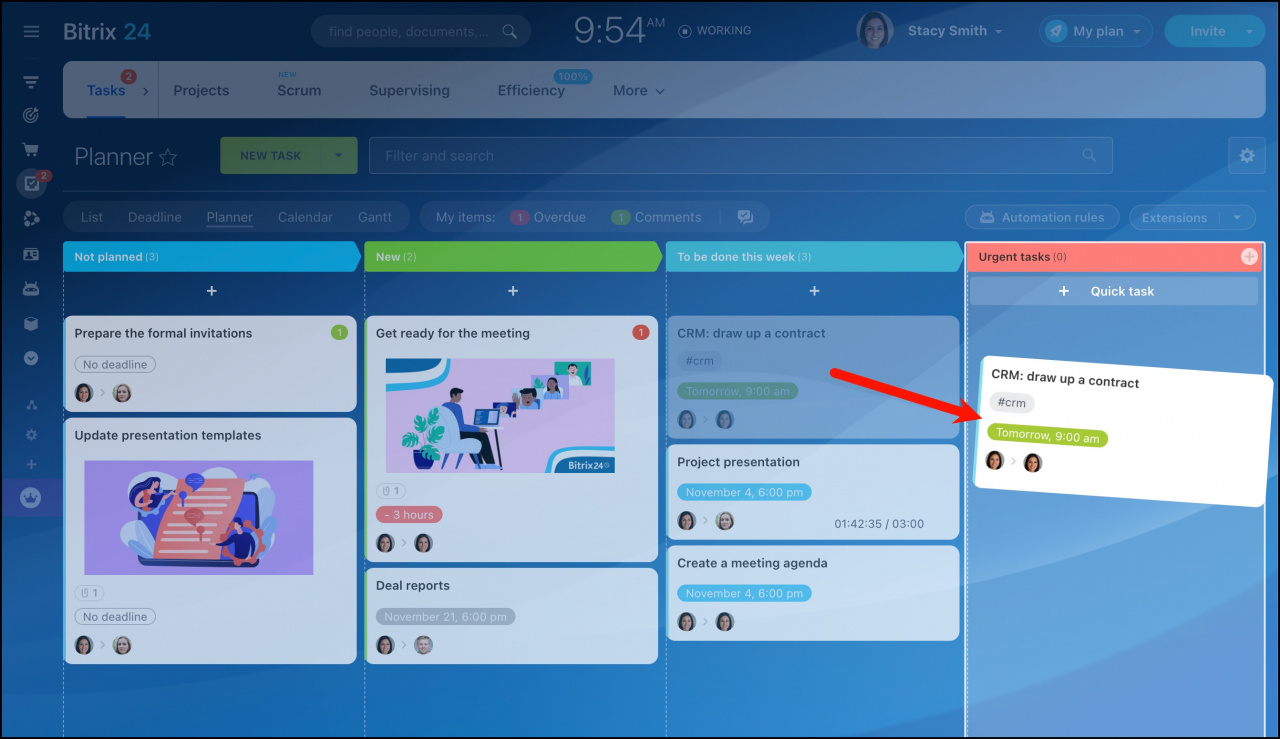 Create a task
You can quickly add the tasks using the + button under the stage title.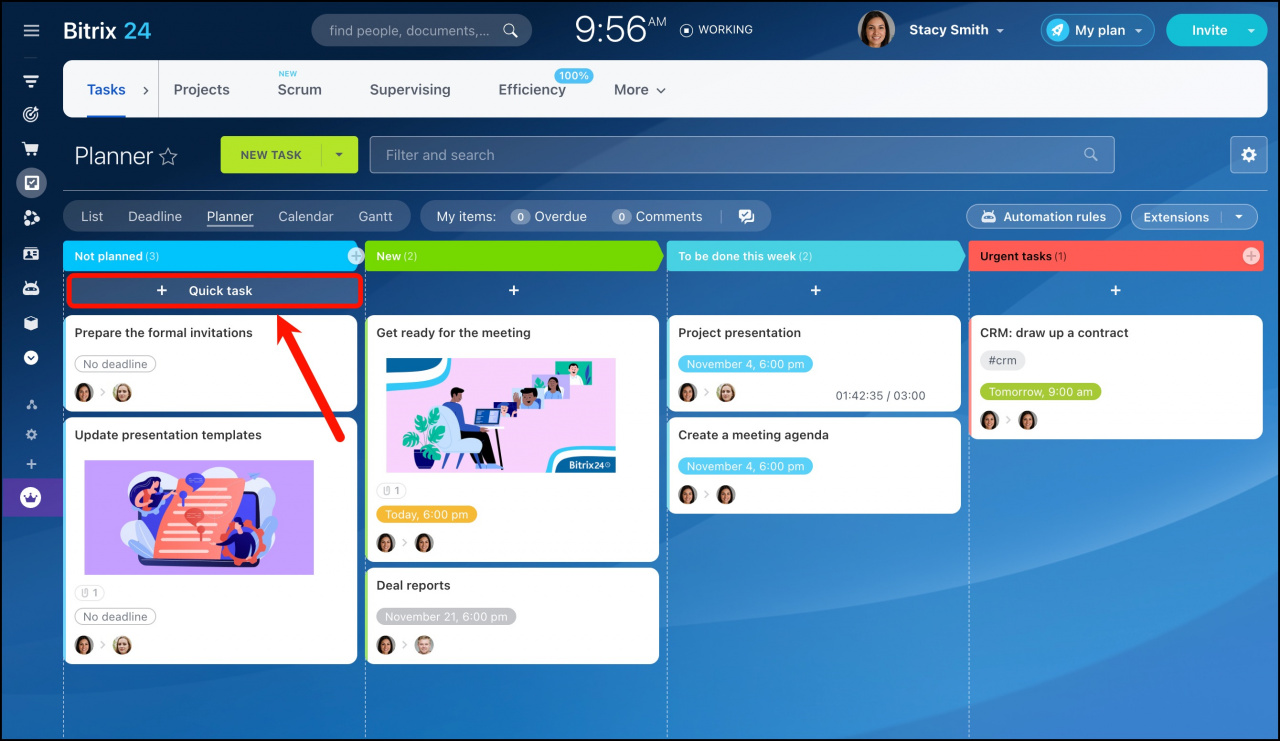 Set deadline and responsible person
You can set or change a task deadline right in the Task Planner. Just select date and time in the pop-up calendar in task card.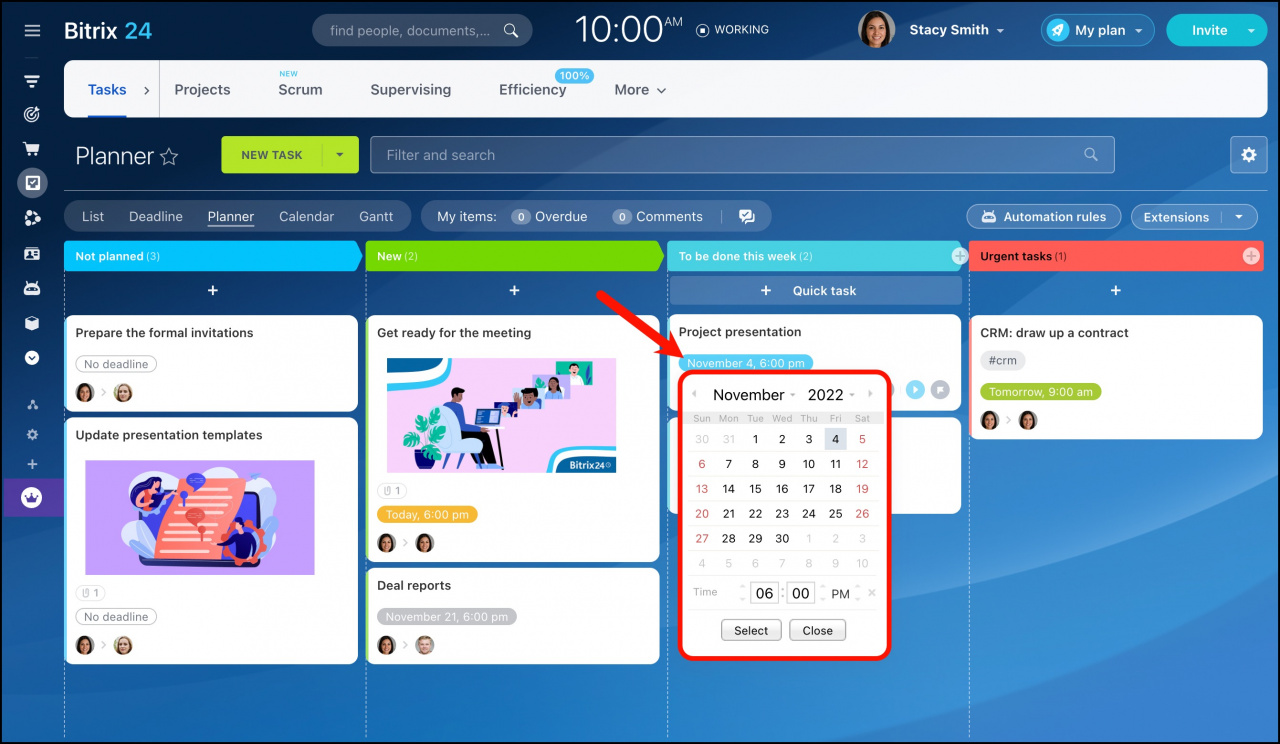 Select a user from the list to change the task creator or responsible person.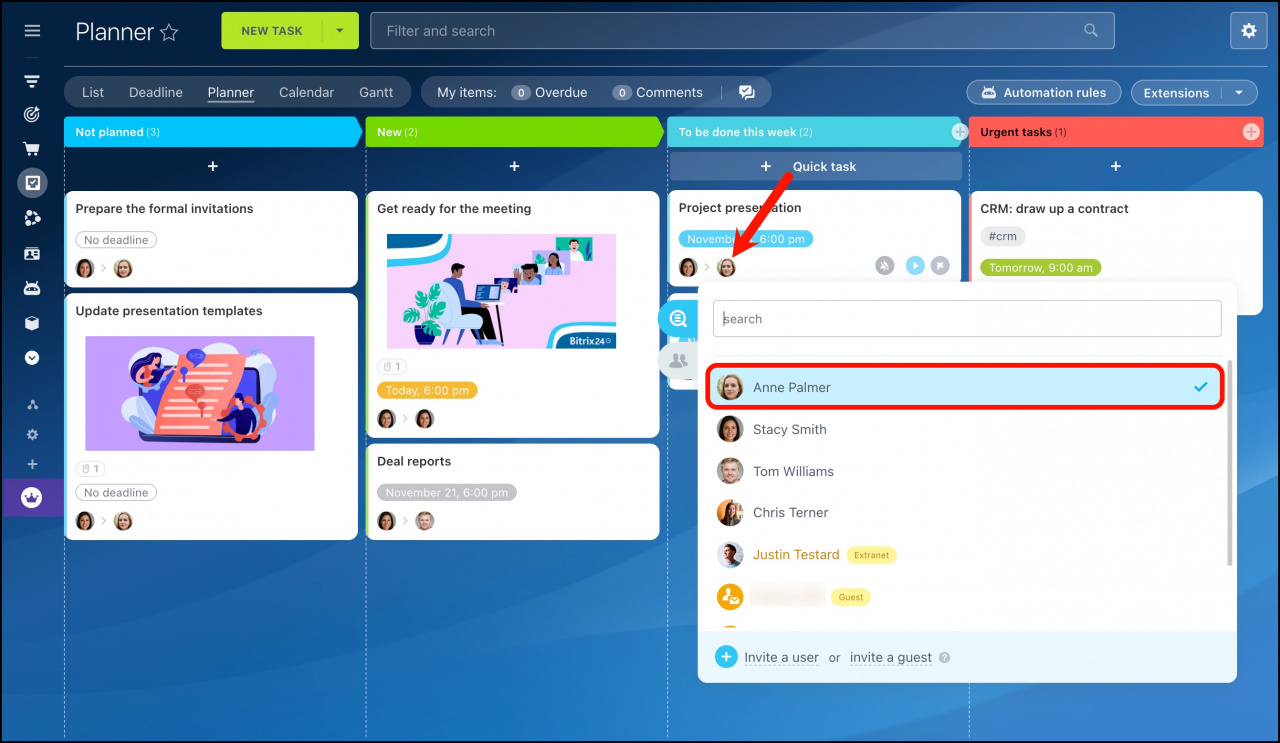 Start and complete tasks
In each task card you can see the buttons to Start and Complete task.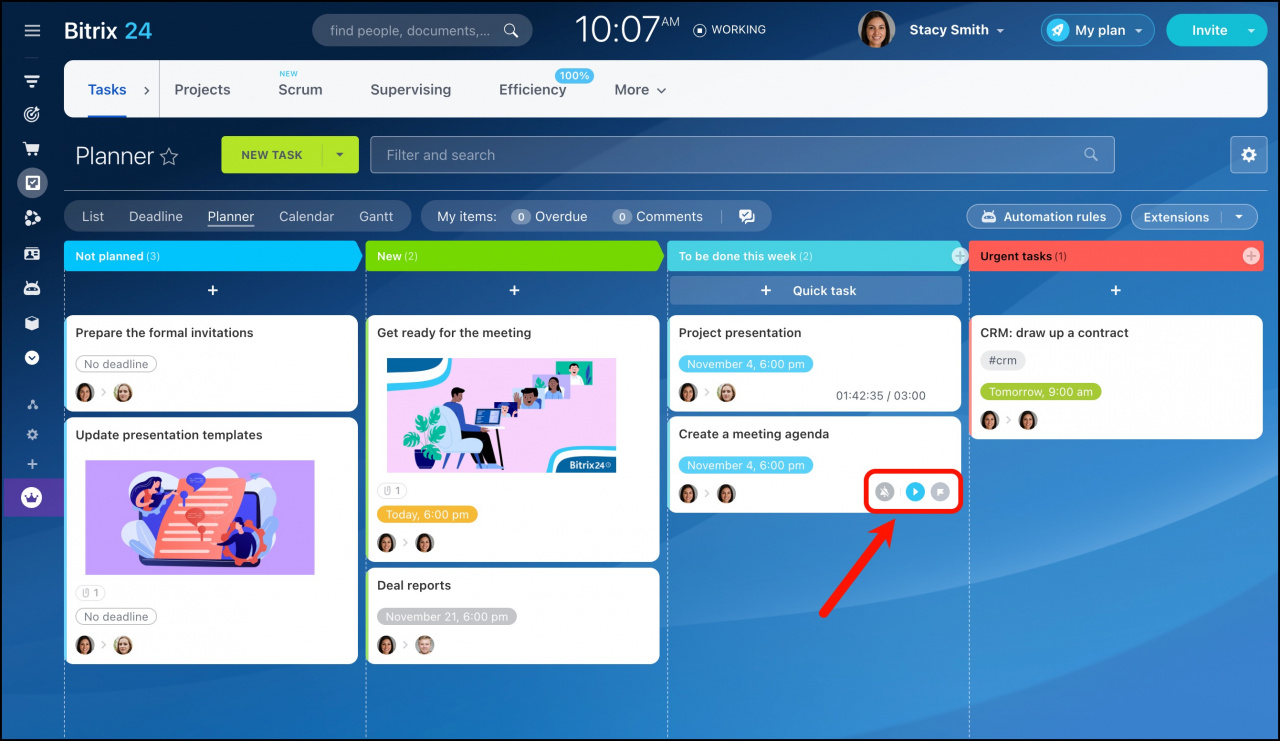 Also, you can activate the Mute option for a task if notifications about new activities in it distract you.
Can my colleagues view my task planner and tasks?
If your colleague opens the Tasks tab in your profile, he/she sees only stages names. He/she doesn't see tasks (except for tasks this colleague participates in).
Only the administrator and the employee's supervisor can view all the employee's tasks.