Tasks can help you organize work in your team.
How to work with tasks
Go to the Tasks and Projects section - and click the Create button.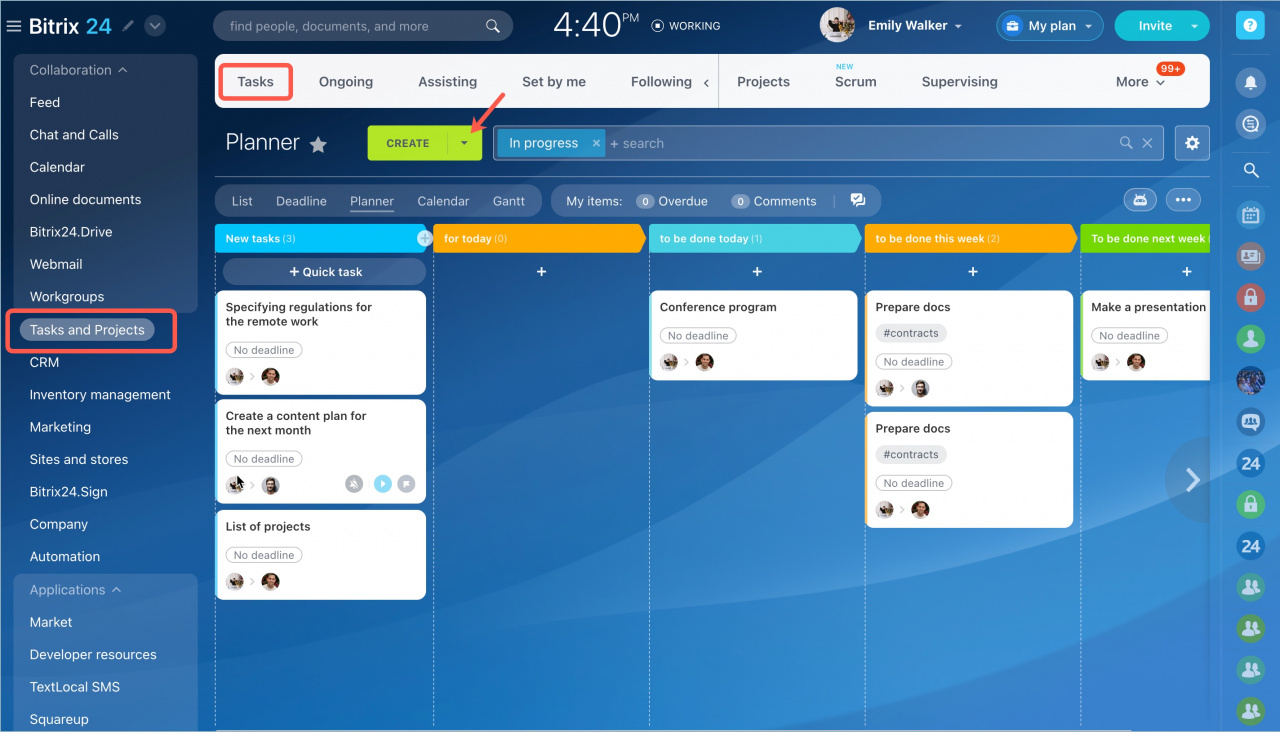 Enter the task name and the description
Include the main idea in the title. It will allow you to quickly navigate among the other tasks. Provide a detailed description to perform the task more efficiently.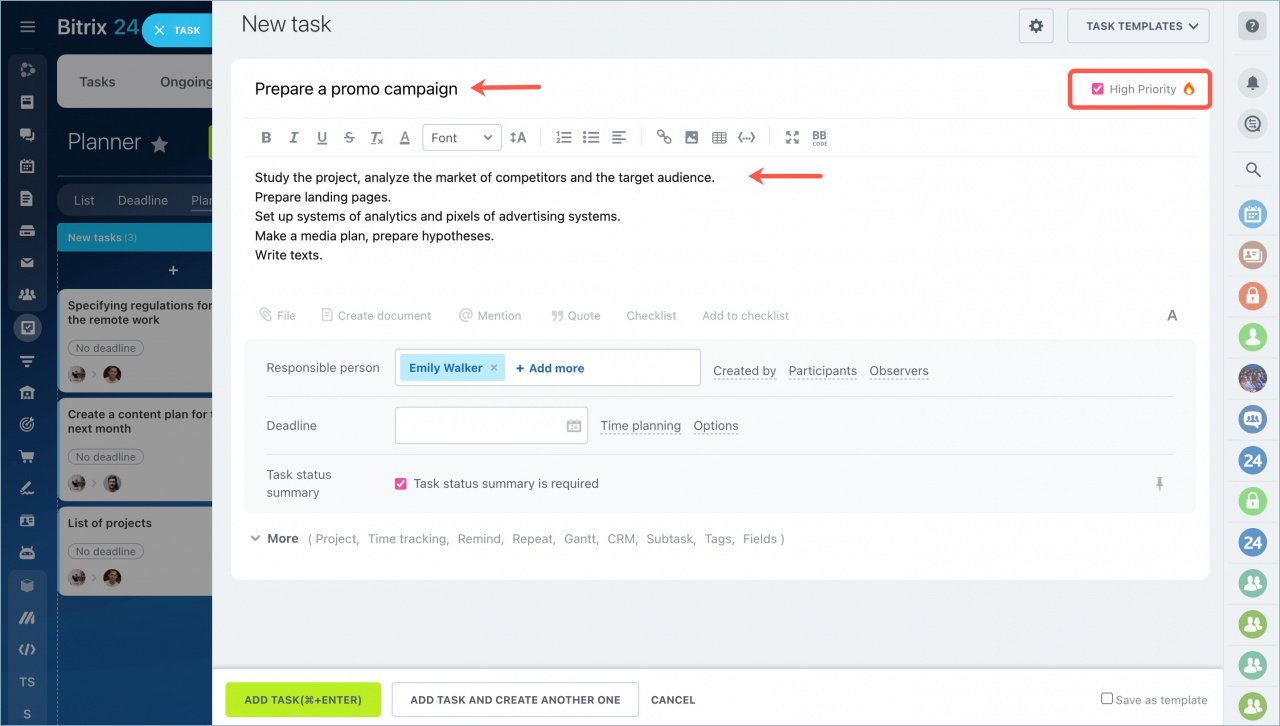 Check the High Priority box for the employee to understand that the task is urgent.
Add a checklist
Divide a large task into components. It will be easier for you to monitor its implementation.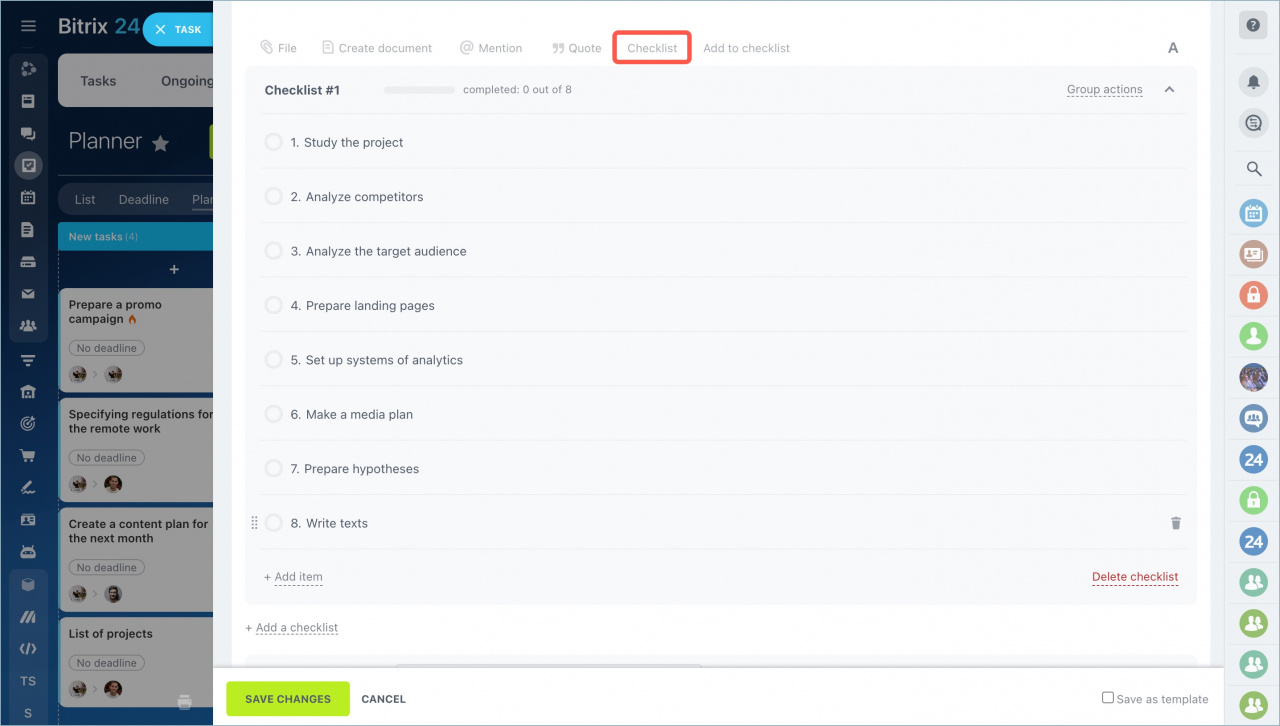 Add employees to the task
There are several roles in tasks:
| | |
| --- | --- |
| Responsible person | The employee who performs the task. If you add different responsible people during the creation of the task, then a separate task will be created for each of them. |
| Created by | The employee who assigned the task. He confirms and supervises its execution. |
| Participants | Employees involved in the task. |
| Observers | Employees who follow the progress of the task and can leave comments. |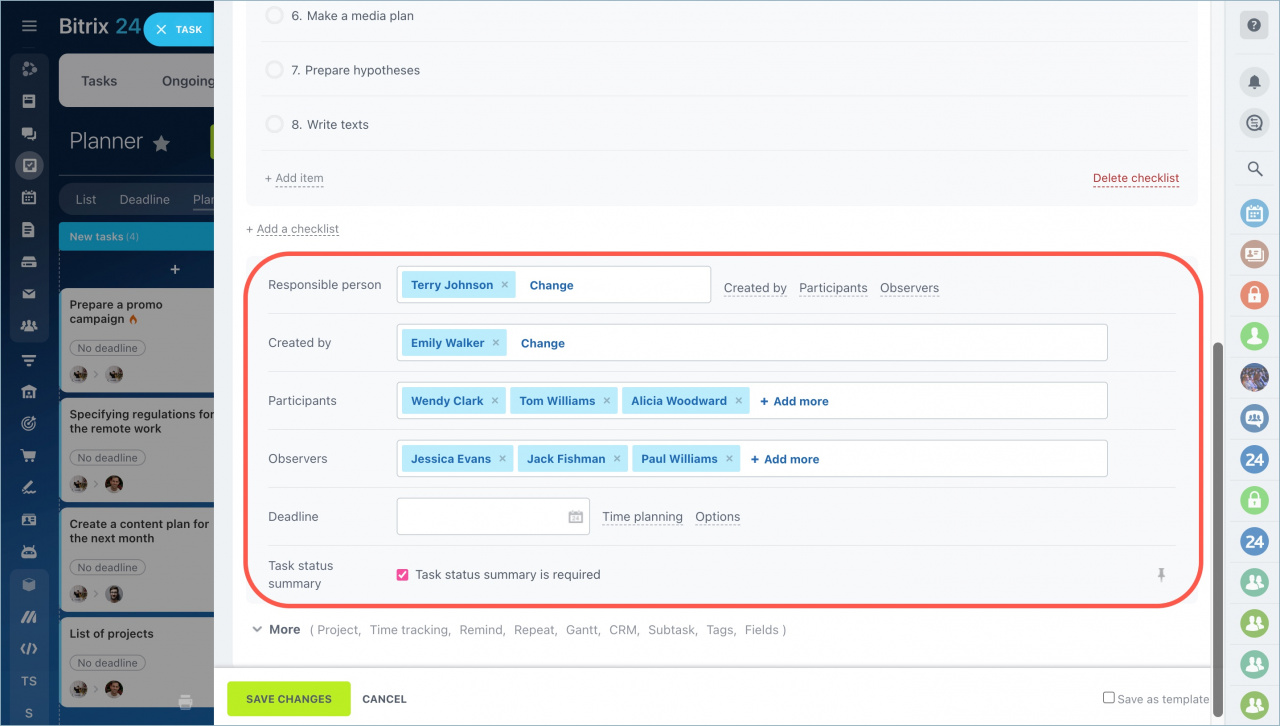 The
Mute
mode in the task is automatically set for observers. The comment counter will be gray.
Read more information in the article:
Work of ping messages in Tasks
.
How to set a task on behalf of another employee
If you are an administrator, you can set a task on behalf of another employee. Select colleagues as the responsible person and the created by person.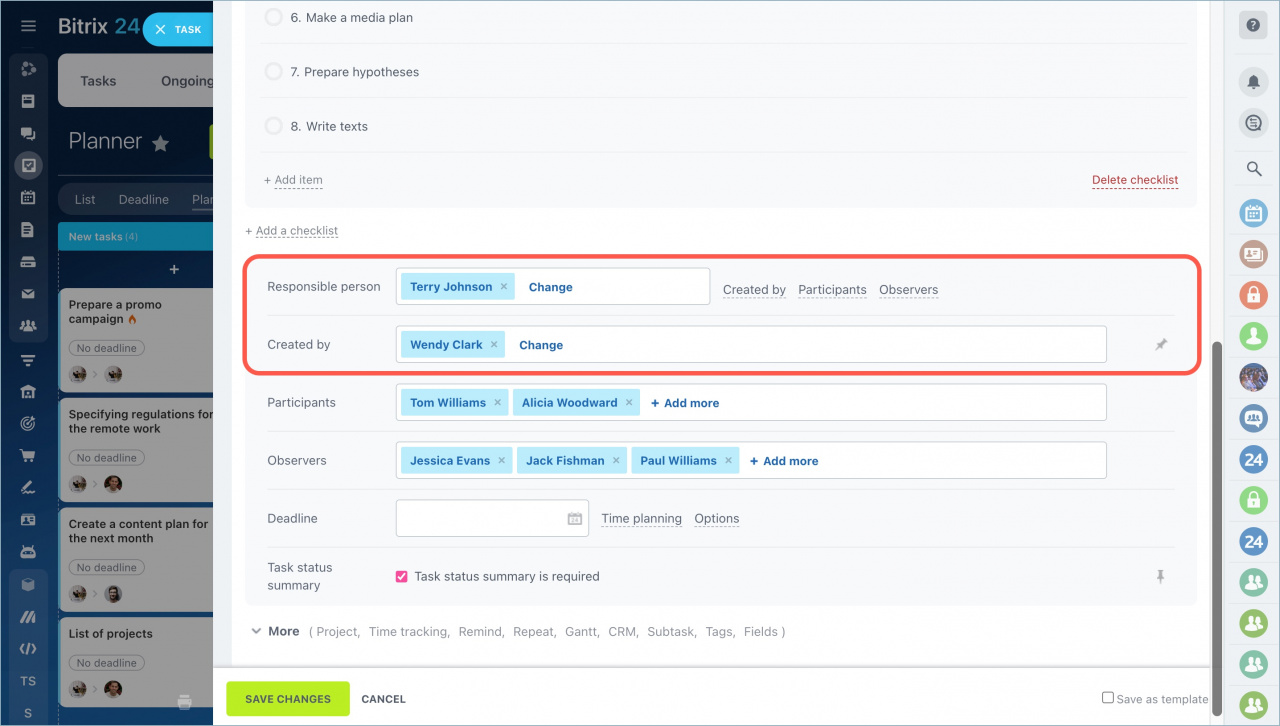 If an employee creates a task, he/she can choose another created by person, but he/she will be a responsible person.
Specify the deadline for the task
Specify the date and the time in the Deadline field.
Specify the start date and duration time in the Time planning field. The system will automatically calculate the end date of the task.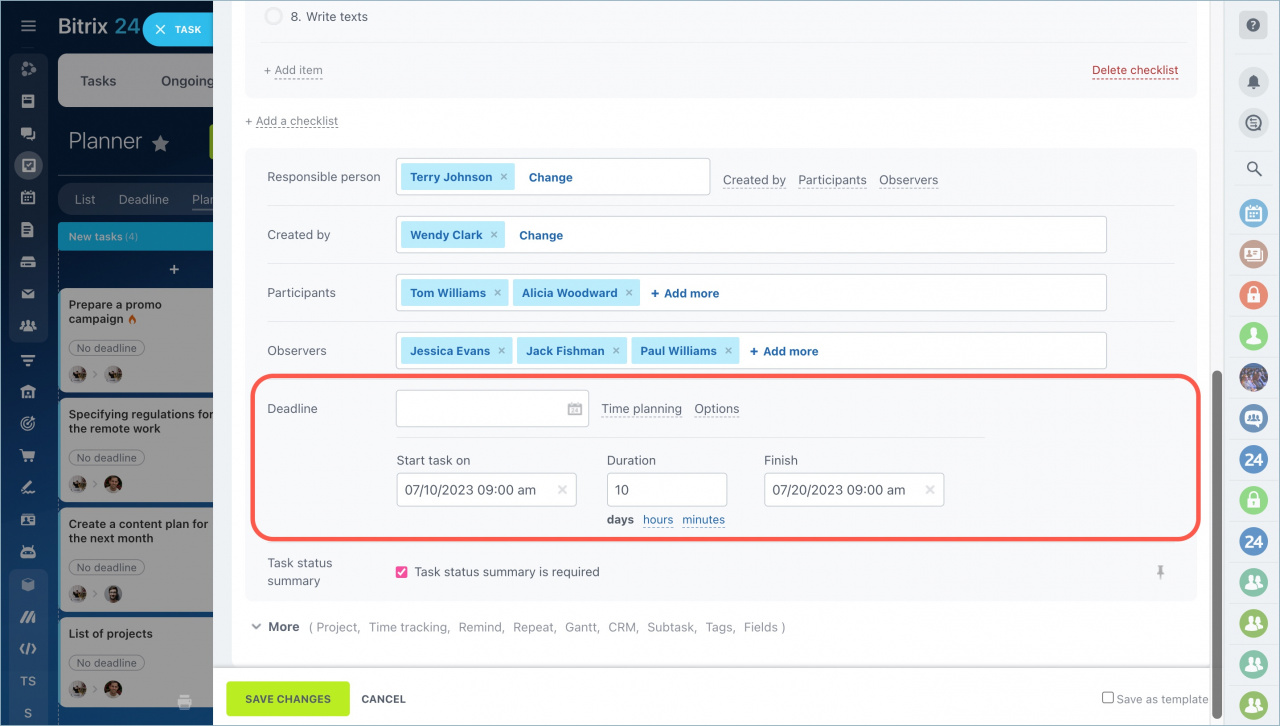 Options
The following settings are available in the Options section:
.
.
.
.
.
Hover over the question mark icon next to each option to read its detailed description.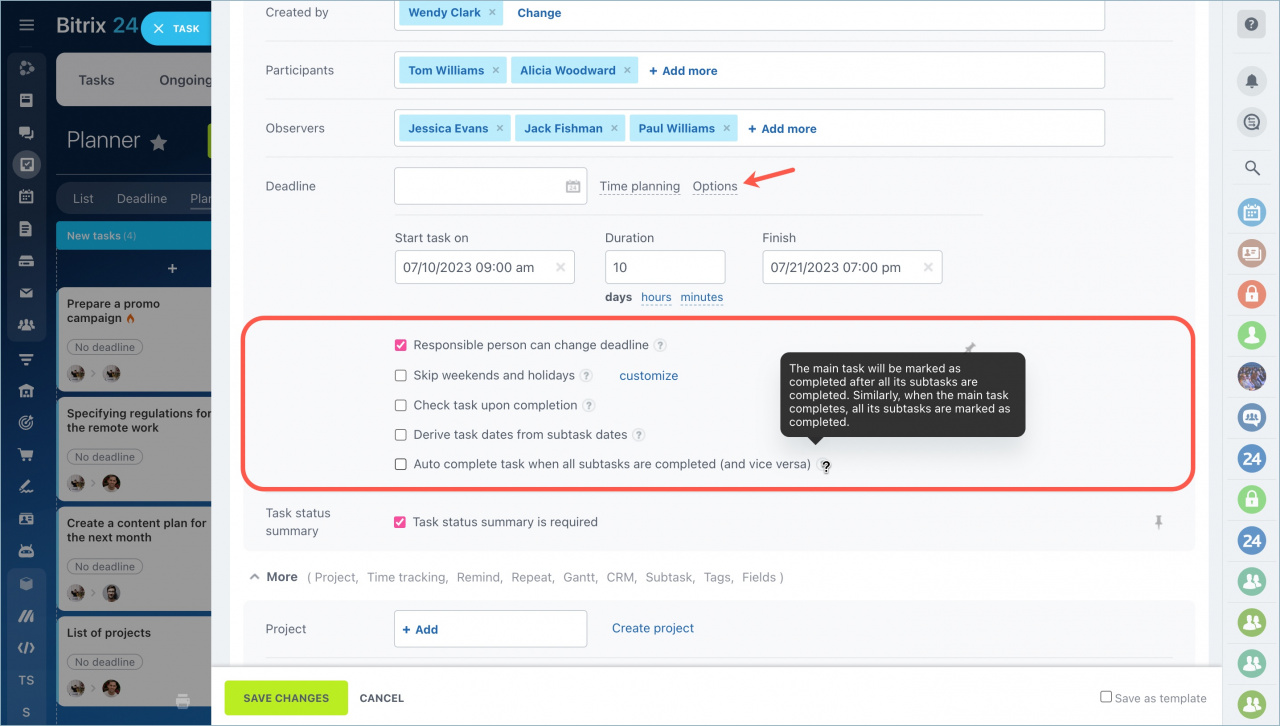 Enable the option and the responsible person will not be able to finish the task without a result comment.
Read more information in the article:
Task status summary
.
Settings in the More section
To work with tasks in detail, configure special settings. Click the
More
tab and select the desired options for the task: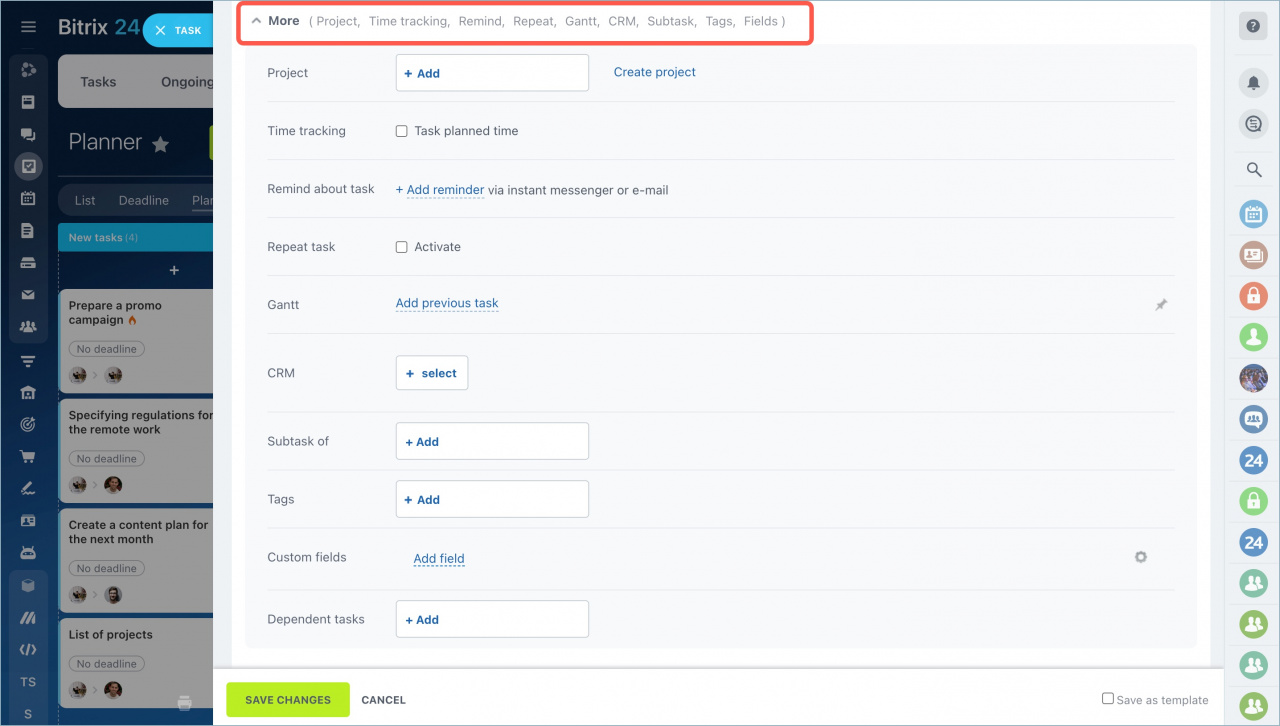 Press the Add task button after configuring all the settings.