The more you work with clients, the more tasks you create. When there are many tasks in which you participate, it is difficult to control their progress and meet their deadlines.
You can use filter and search to find the tasks you need or create custom filters to simplify your work.
You can search through the number of tasks specified in your
plan description
. Once you hit the limit, you won't be able to search through tasks by word or part of the word. You'll be able to use default filters and filters you've created earlier.
Go to Tasks and Projects section > Tasks. Here you can filter tasks by roles and statuses.
Click the small gray arrow to access filters by roles: Ongoing, Assisting, Set by me, Following.
Filter tasks at your convenience. Click on the search bar to apply one of the standard filters on the left side. Also, you can navigate fast between tasks statuses: in progress, deferred, overdue, almost overdue, completed, or completed in active sprint.
Use the fields on the right side to filter tasks by their responsible person, your role in them, or other parameters.
To configure the standard filters, click the gear button. Then you can pin, edit or delete the filters by clicking the corresponding buttons.
To create a custom filter for tasks, click Add field button to open the list of available task fields and tick the ones you want to add to the filter. To delete fields from filter, click the cross icon to the right of these fields.
Click Save filter in the bottom left corner. Enter the filter name and click Save.
Remember, you can always apply Reset to default option if you'd like to reset configured filters.
How the smart search works
Smart search allows a user to search throughout all tasks he/she has access to. Just enter a word or a part of the word in the search bar.
If this word or part of the word is included in the task name, description or comments, you will see such a task in the search results.
You can apply both filters and keywords to get the best search results.
How to find tasks added to favorites
To find the tasks which you added to favorites, click Add field button in the filter and tick Tasks parameters field.
Select In Favorites parameter and click Search.
Then you will see all the tasks added to favorites.
To filter tasks in Bitrix24 mobile app, open the Tasks section and tap the three dots button in the top right corner. In the pop-up window, there are the following filters available:
With new comments
Overdue
Pending review
Ongoing
Assisting
Set by me
Following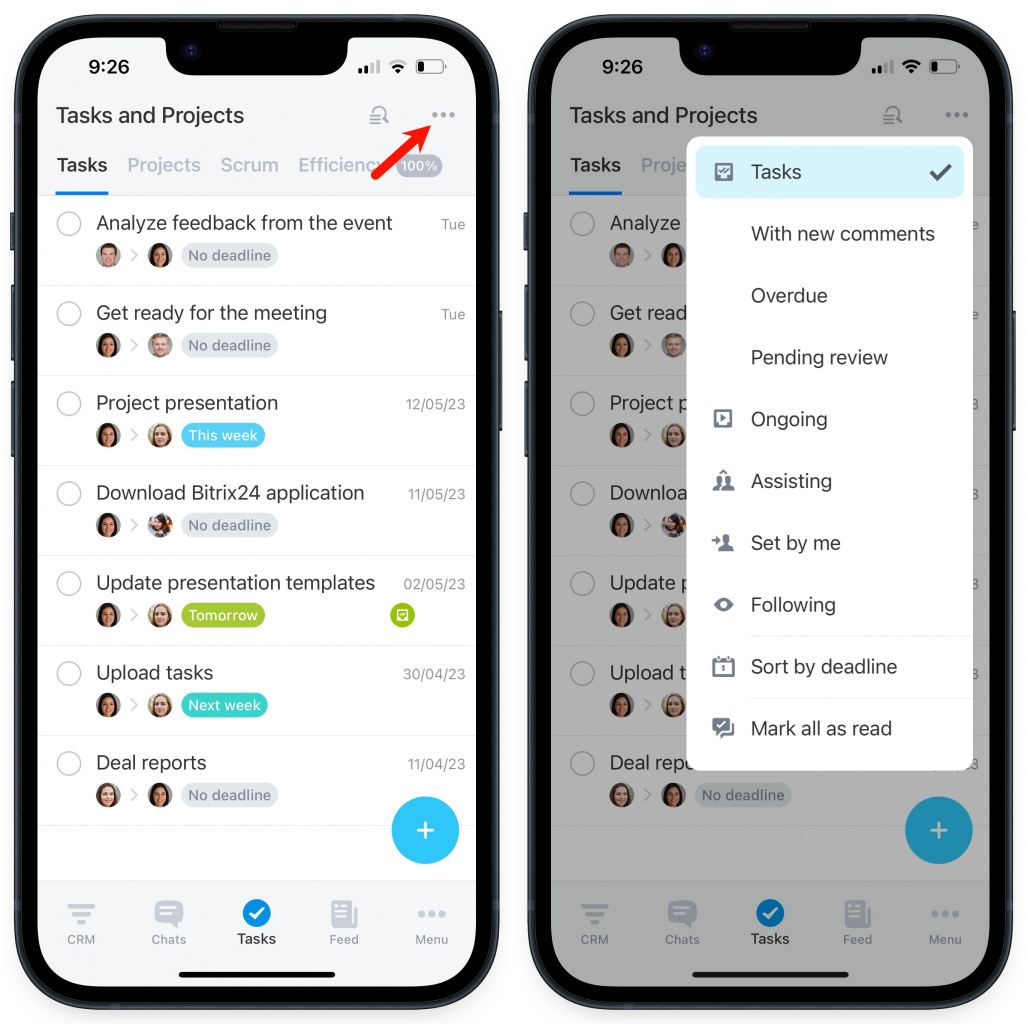 Also, you can filter the tasks by statuses and use the search by tapping the loupe icon.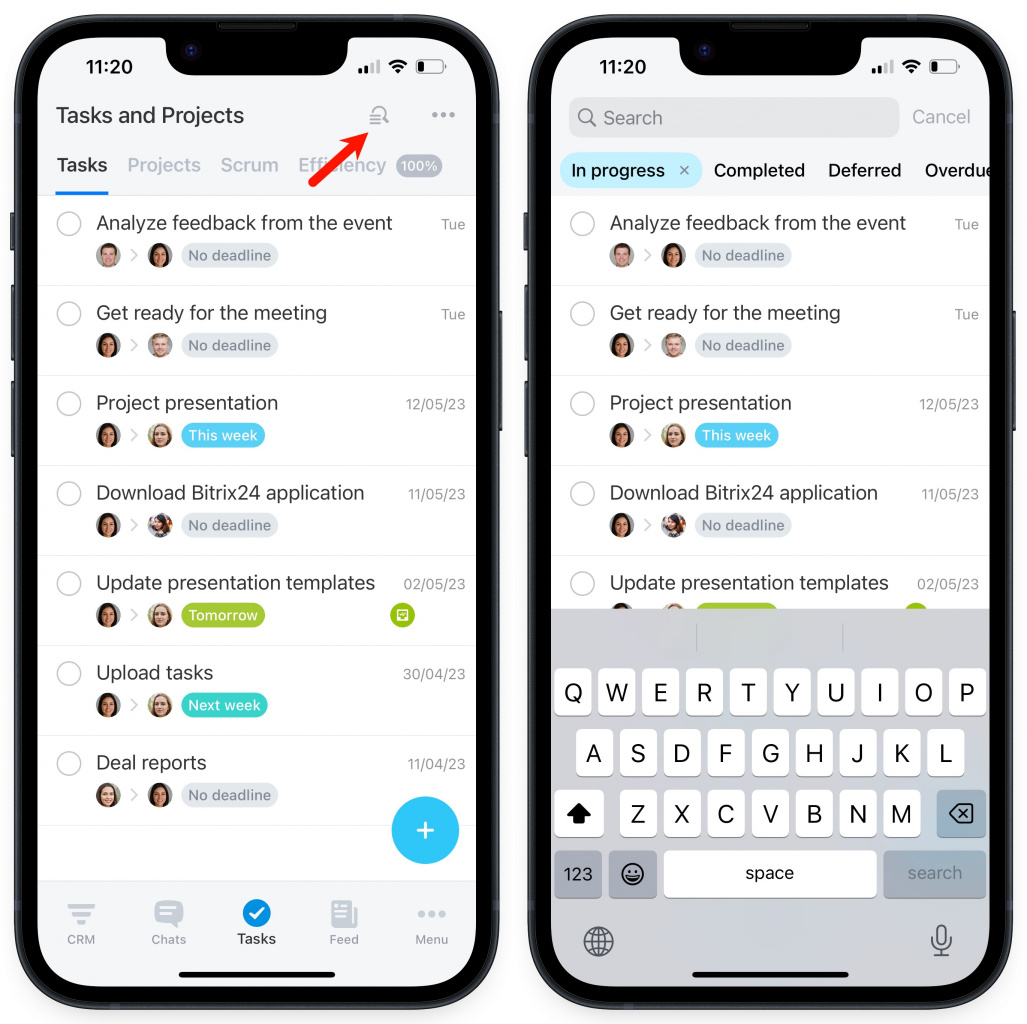 Read also: