General chat is already available in all Bitrix24 accounts. This is a general chat for all Bitrix24 employees (users) of the same Bitrix24 account. All account users can read messages in this chat, send messages and leave comments.
This chat is designed for sharing important information with all of your Bitrix24 account users.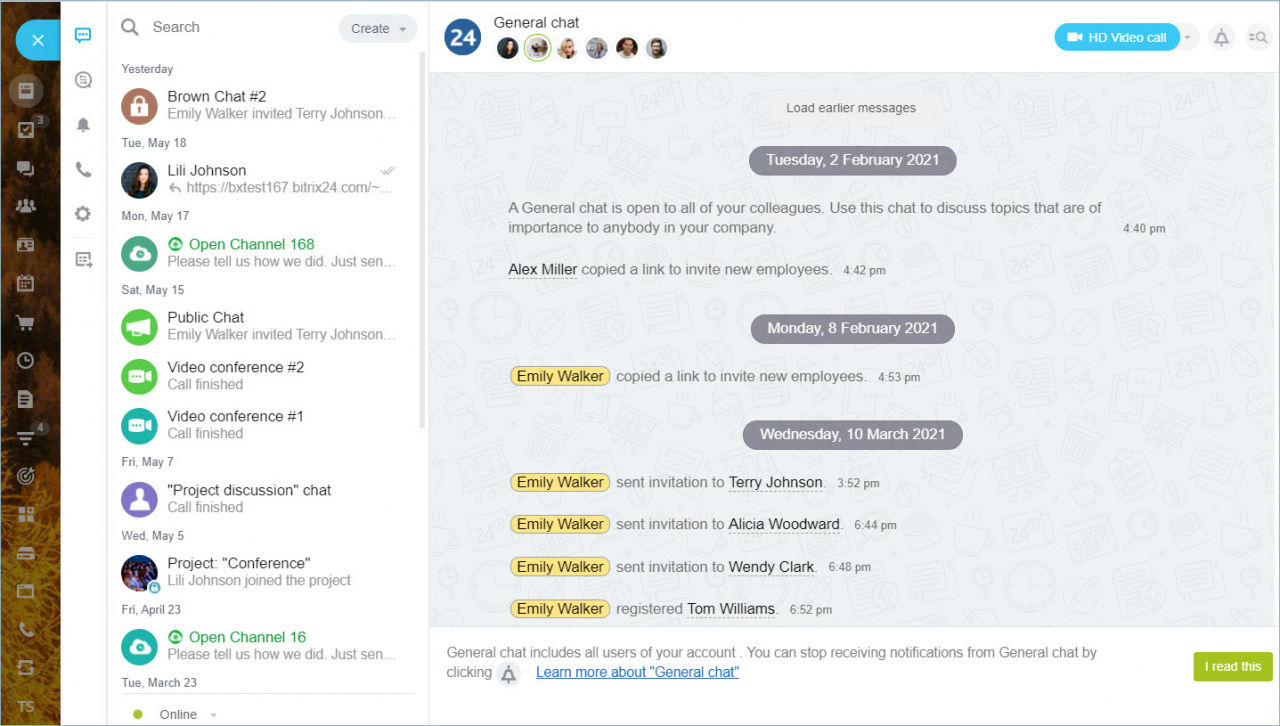 When a new message is sent to the chat, all Bitrix24 account users get a notification.
You cannot quit the General chat, but chat notifications can be disabled by clicking the corresponding button at the top right corner. You won't get General chat notifications anymore, but the chat itself won't disappear and you will be able to open it and read the messages at any time.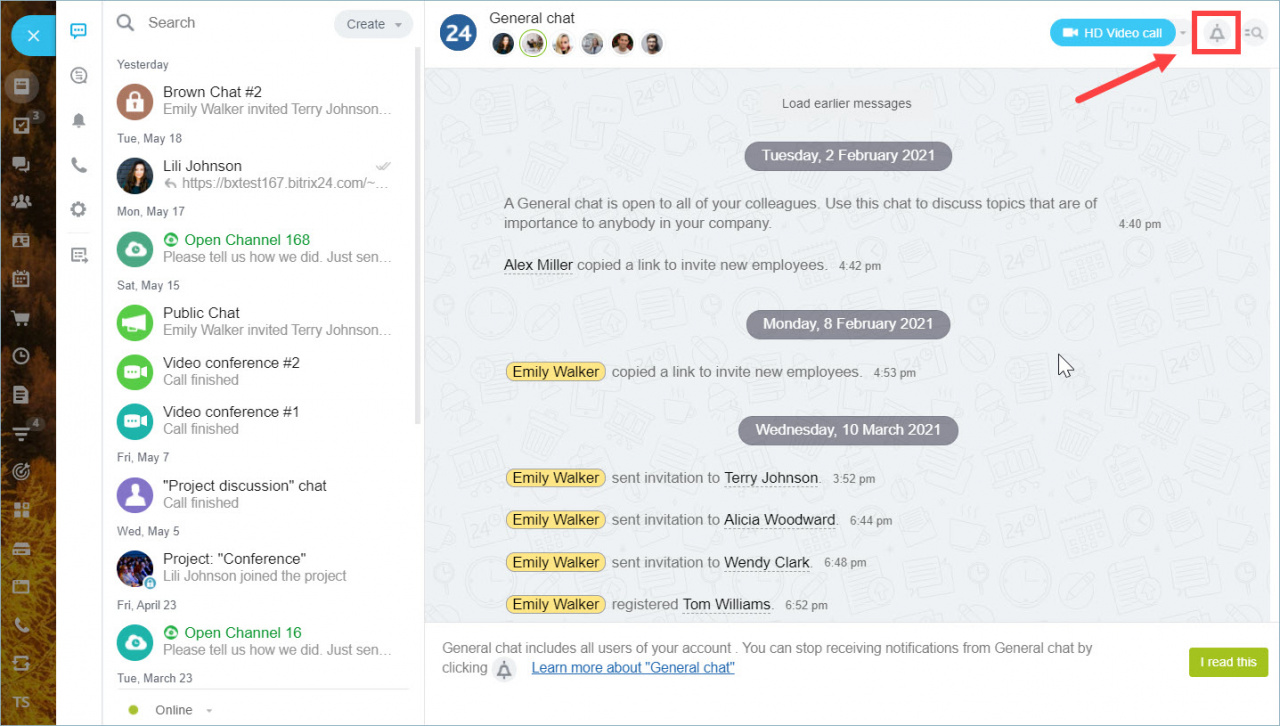 To see the chat history, click the search bar icon.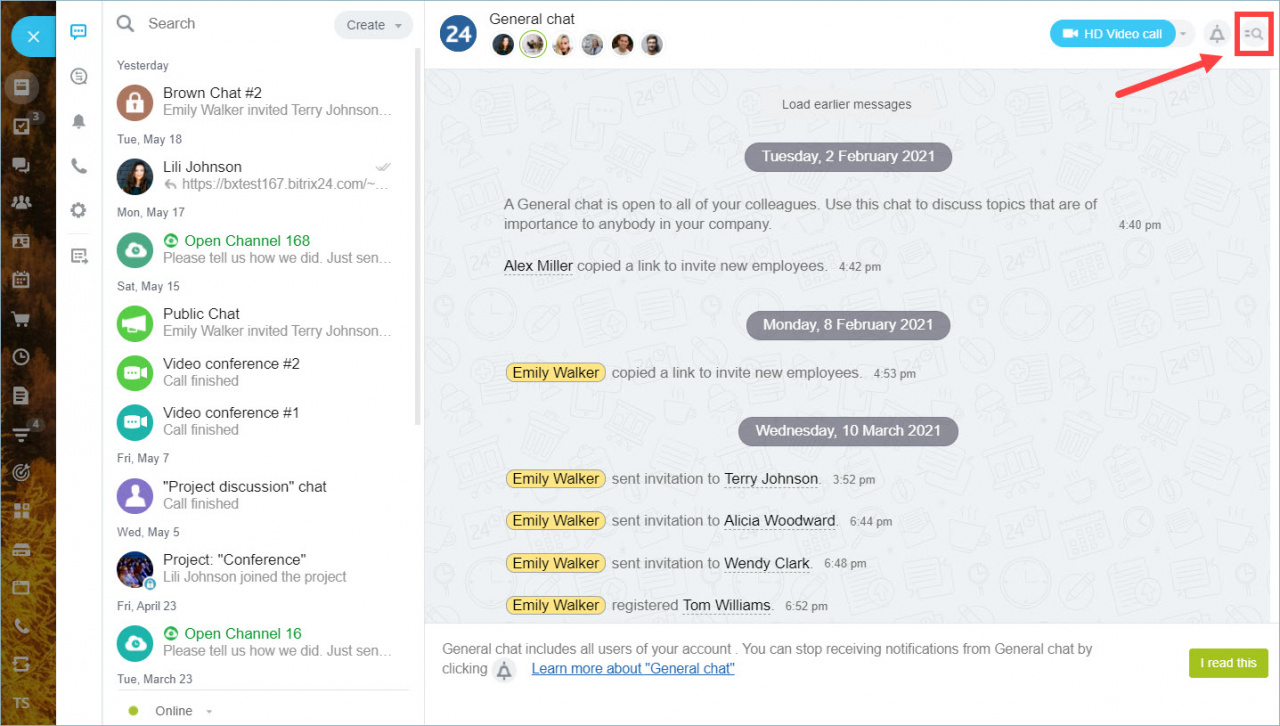 You cannot change the General chat icon.
Bitrix24 account administrator can restrict sending messages to the General chat or select users that are allowed to send messages to the General chat in the Bitrix24 Settings.
Message history is available in the General chat. Users can filter all messages by dates or search by a particular word.