In case you forgot your Bitrix24 password or your password is not accepted by the system, you can always reset it via the special form.
To recover your password, you will also need your account username: email or phone number. If you don't remember it, contact your Bitrix24 administrator. Read more information in the article:
How to find Bitrix24 user login
.
In the login window, click the Forgot password? button to start the password recovery.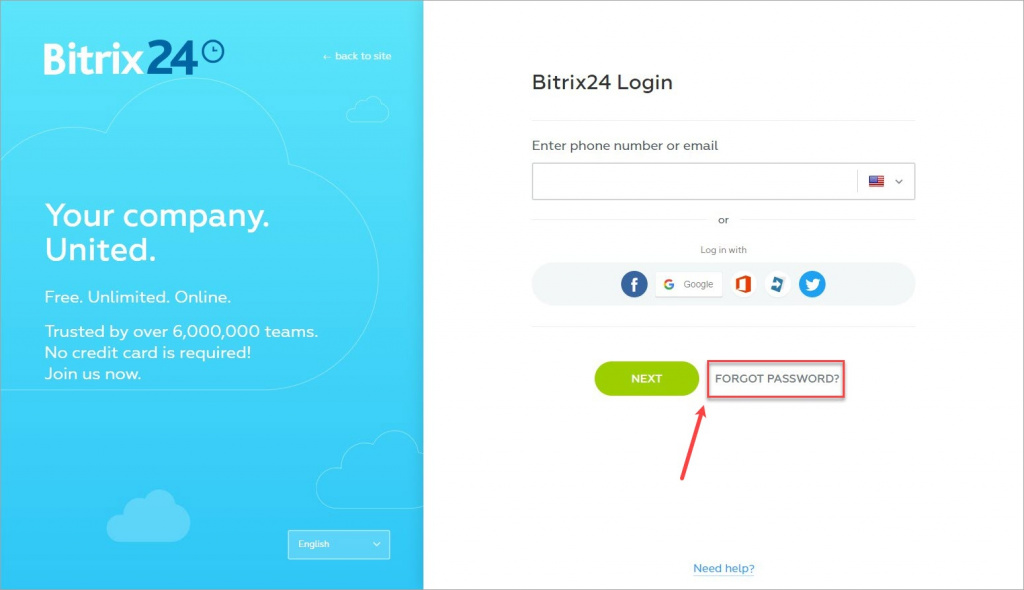 Password recovery via email
Type in the email address you have used to log in Bitrix24 in the password recovery form and click Next.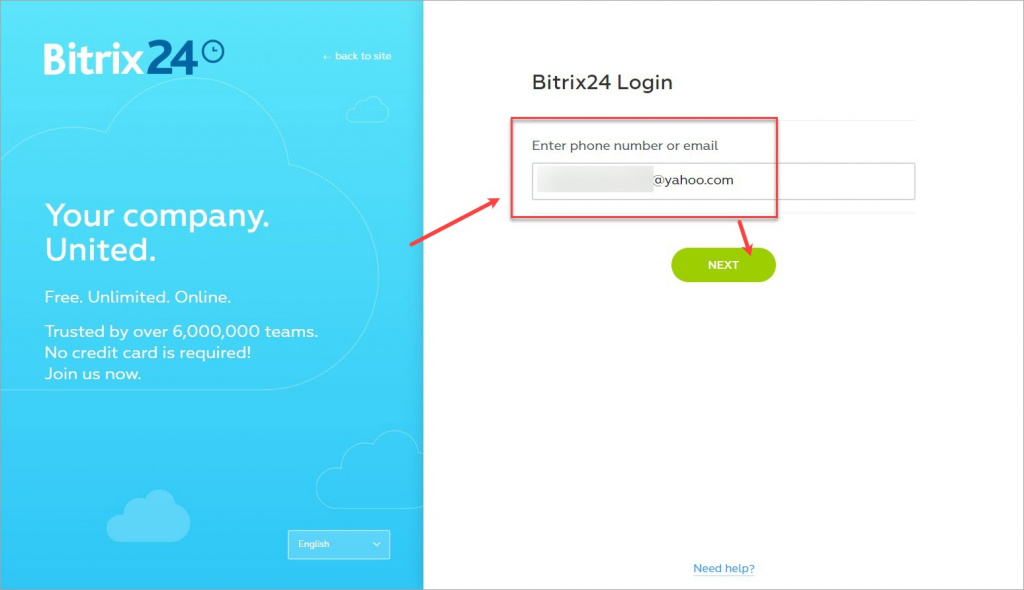 Now you should open Bitrix24 password recovery email in your inbox and click the Reset password button.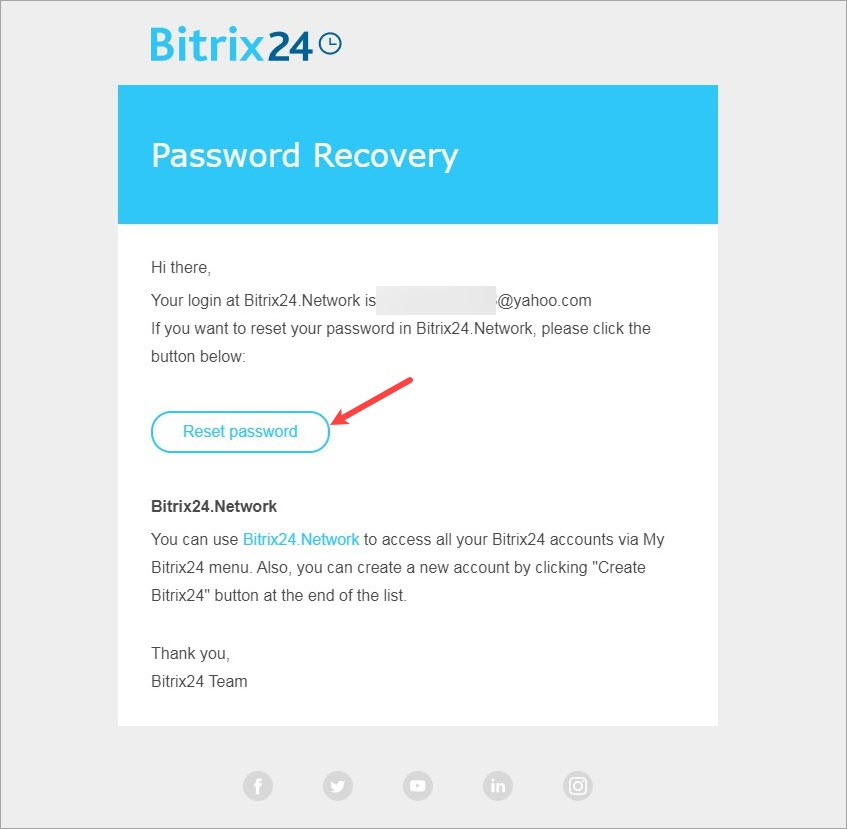 You'll see the new password creation form. Make sure you type in the new password correctly twice.
Click the Change password button.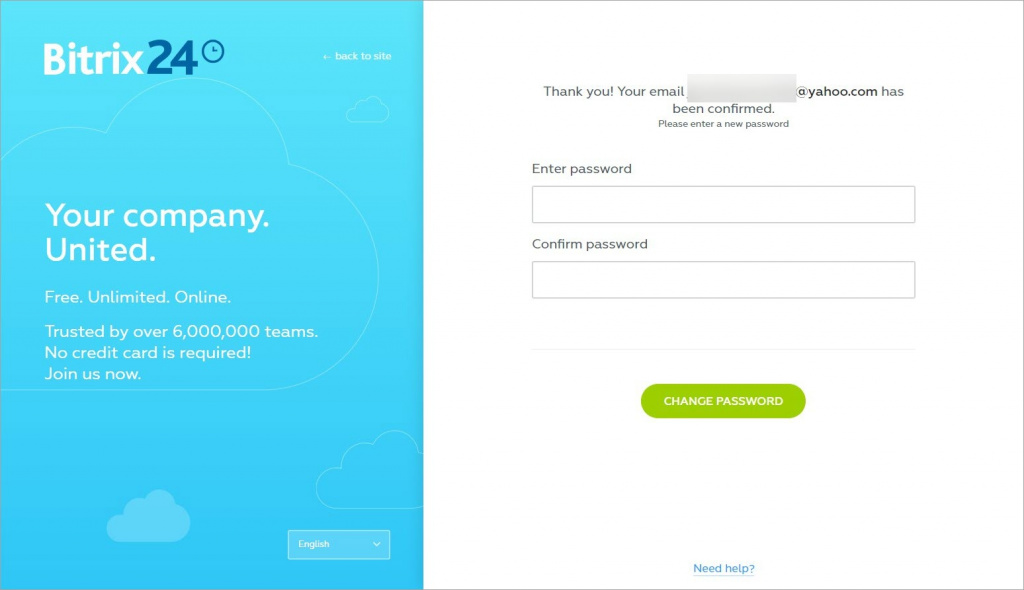 Haven't received the password recovery email
First of all, make sure to check the Spam folder of your email service.
If you use your own email domain, add no-reply@bitrix24.net to the whitelist. This email address is used for sending system messages when you request password recovery.
Password recovery via mobile number
If you used a mobile phone number when registering in Bitrix24, enter it in the form. You will receive an SMS with a 6-digit code. Enter it in a special field. Then you will be prompted to create a new password.
Incorrect checkword
If this error occurs when you change your password, it means that you have sent several password recovery requests and followed an outdated checkword. To successfully change your password, follow the link from the last email and set a new password for your account.
Password recovery in Bitrix24 On-Premise
To recover password, click the Forgot your password button.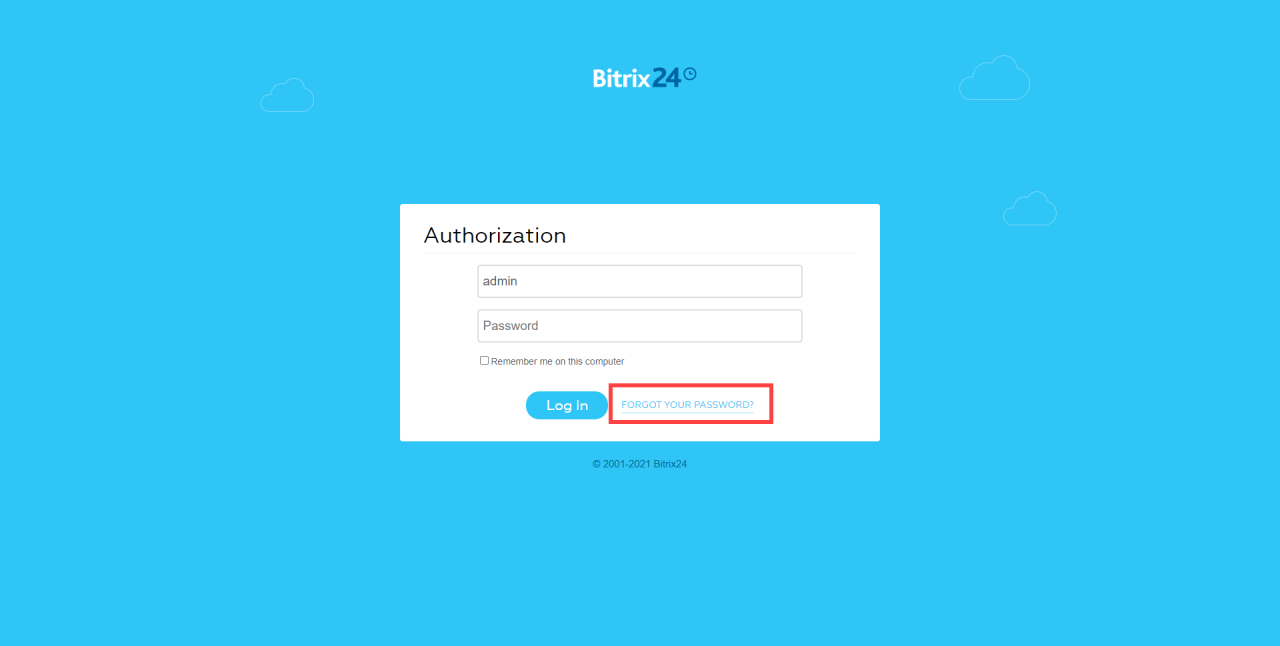 Enter your username or email address and click the Reset password button.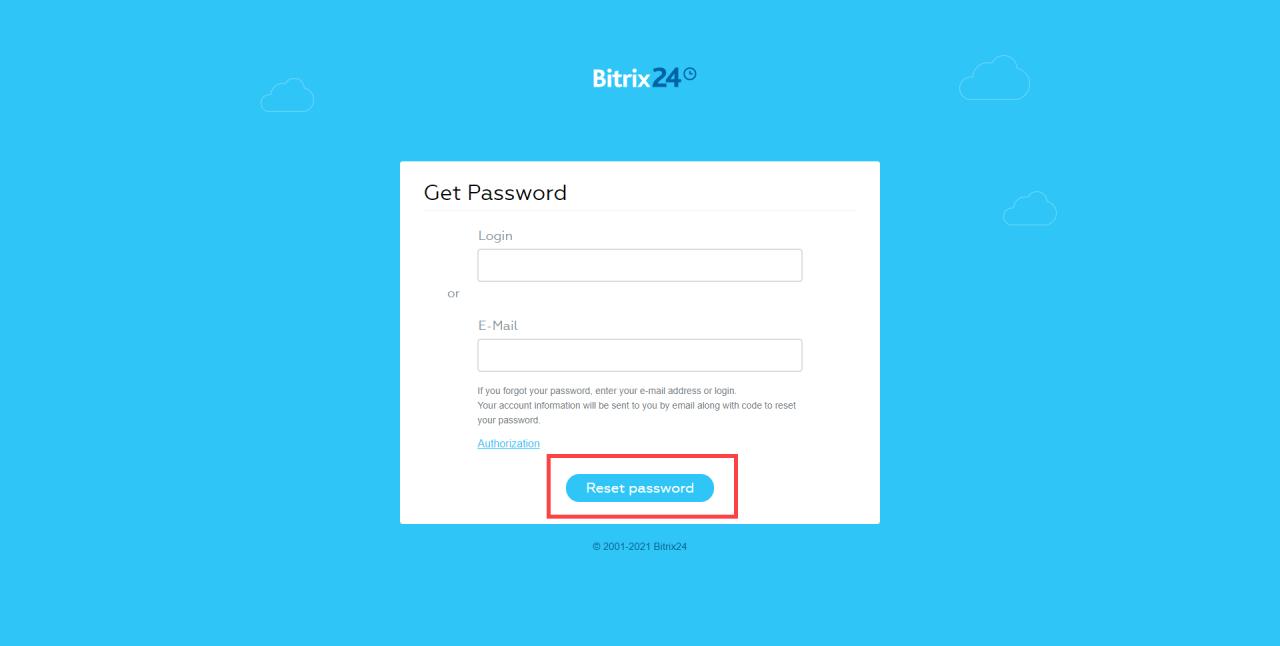 You can also contact your Bitrix24 administrator to reset your password in the administrative interface: Settings - Users.