Check if this option is available on your plan. You can find all the information about Bitrix24 plans on the
pricing page
.
You can add your own company's logo to the Bitrix24 account. This option can be found under Settings in the left-side menu: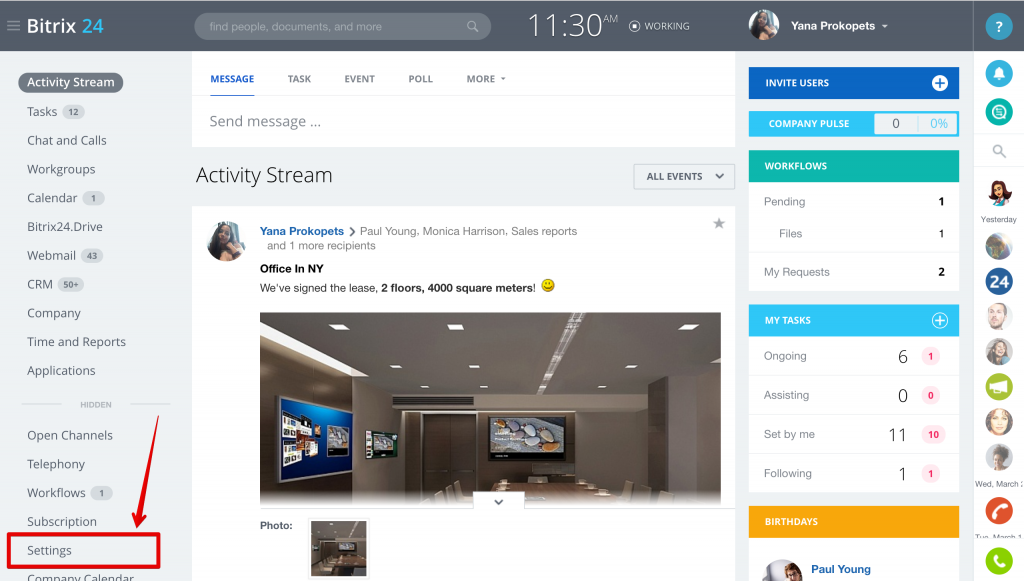 Please note that only your Bitrix24 account administrators have access to the Settings page.
Use "upload logo" tab under Company Logo section. Please note that the maximum file dimensions should not exceed 222px by 55px.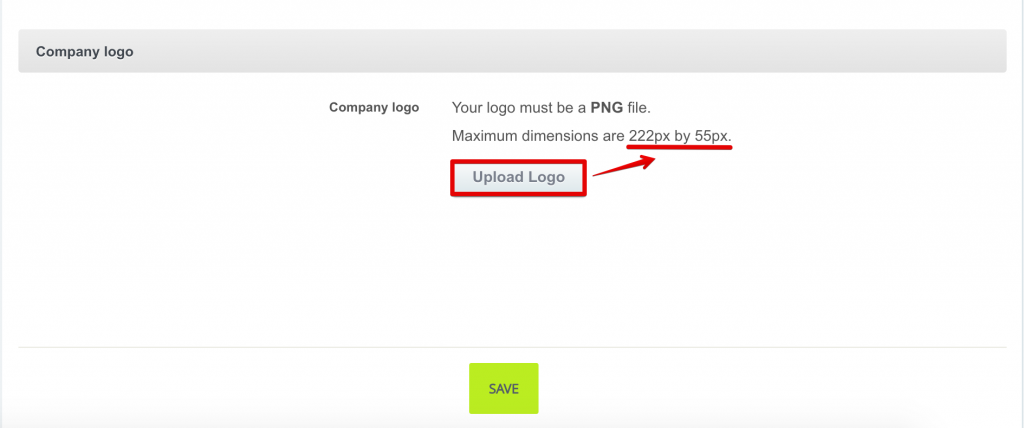 Remember that you can always delete logo and upload a new one if necessary.
The uploaded file will be displayed as your company's logo in the left top corner for all Bitrix24 account users.