To specify the information about inventory balances, use the Inventory document. You will be able to enter the products in the system, and add current balances and stock.
Create stock adjustment
To create a stock adjustment, open the Inventory tab and click the Add button.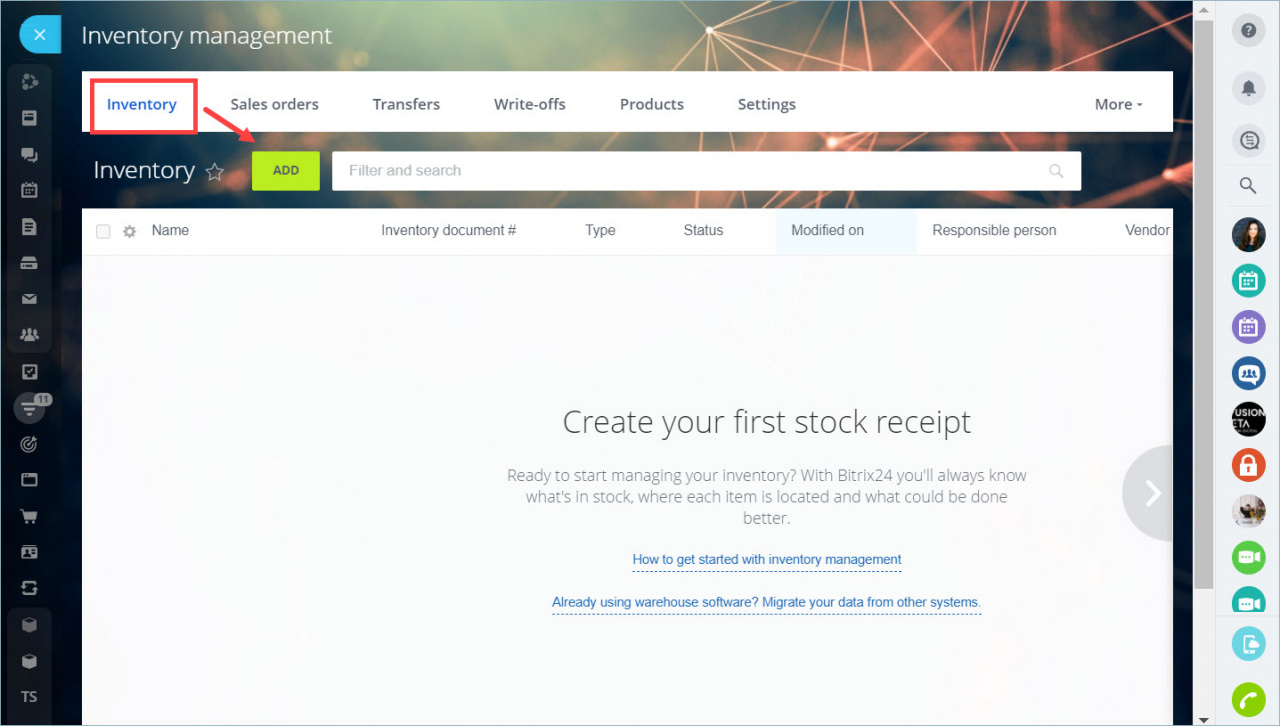 Select the Stock adjustment document type in the menu.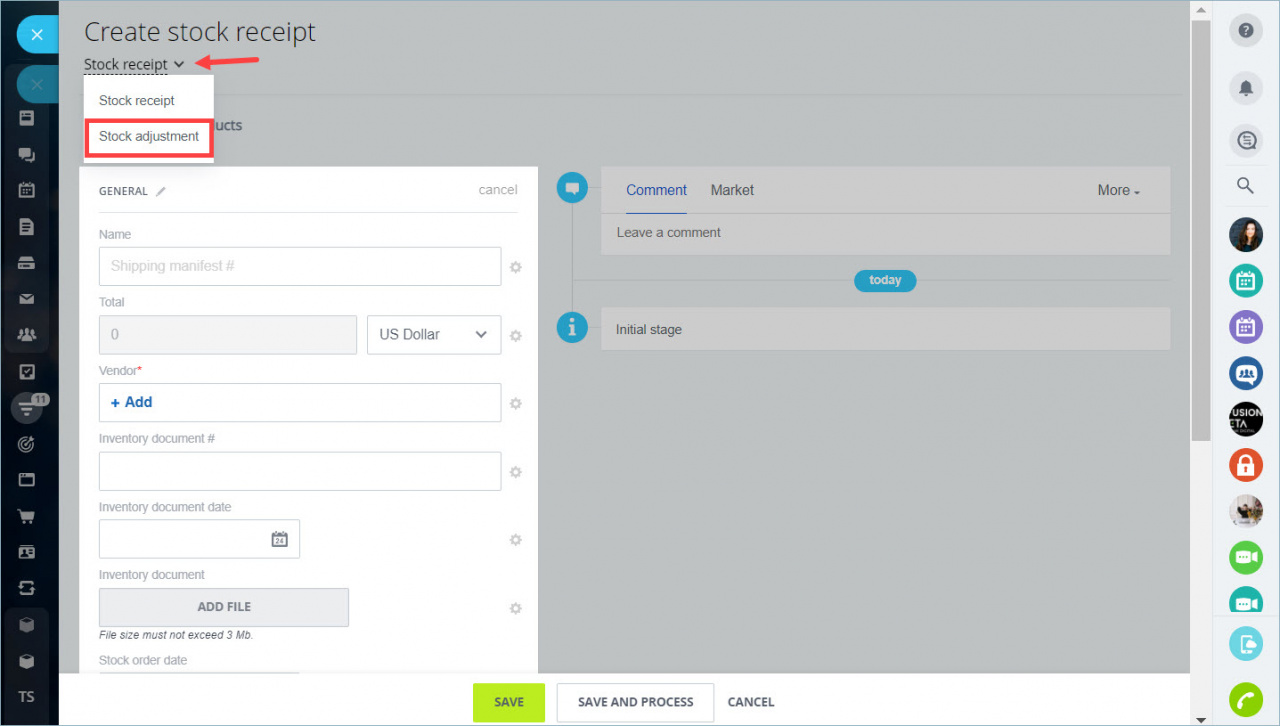 Then go to the Products tab, where you can add information about products.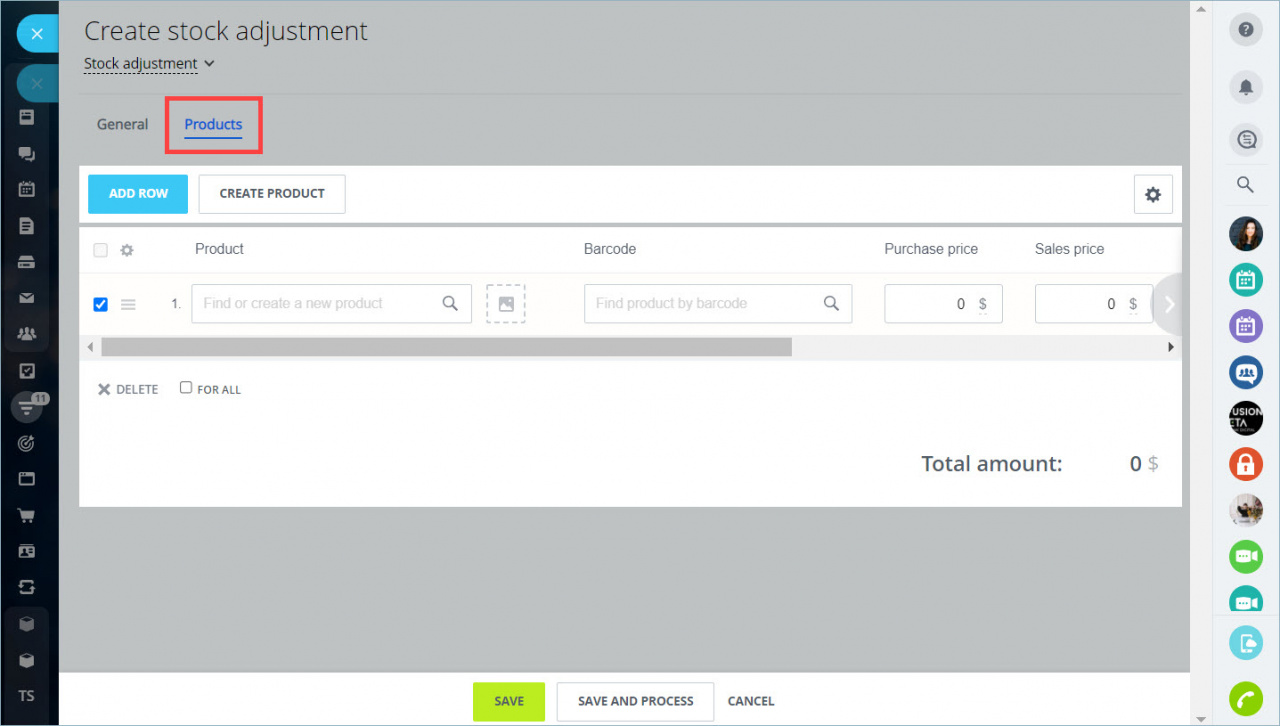 Click the Add row button to account for different items.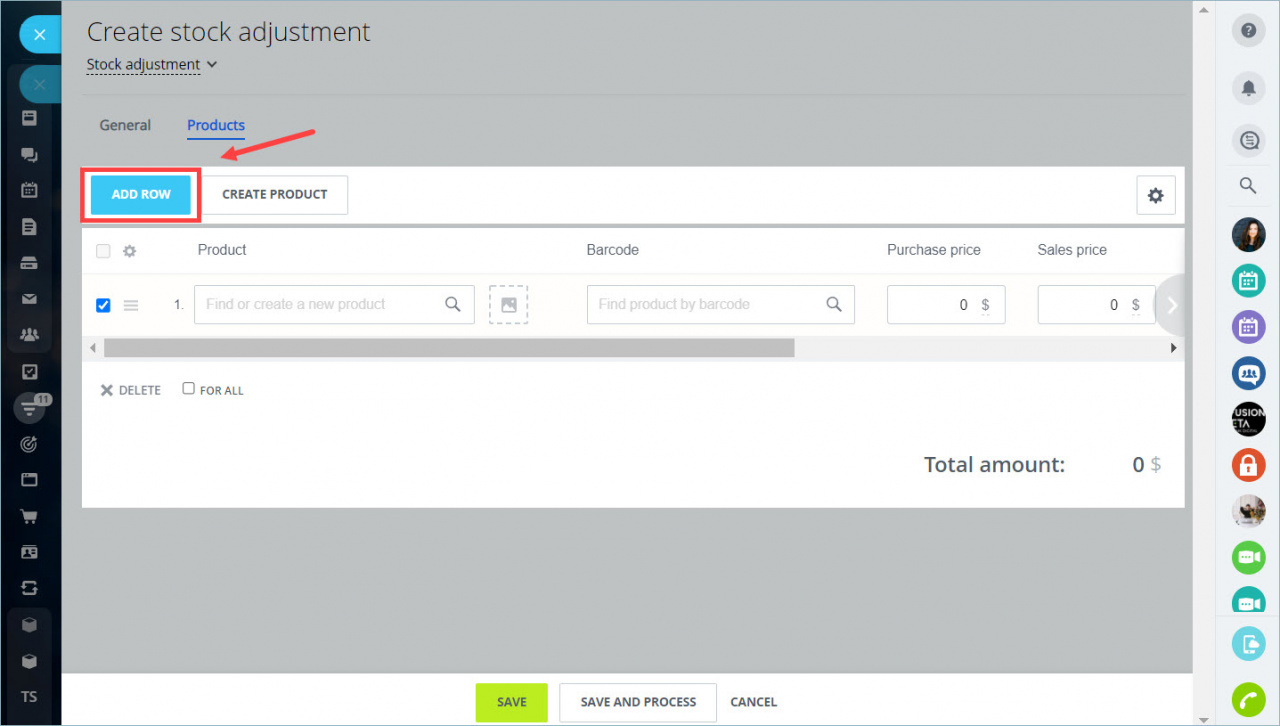 Select products from the catalog or create new ones.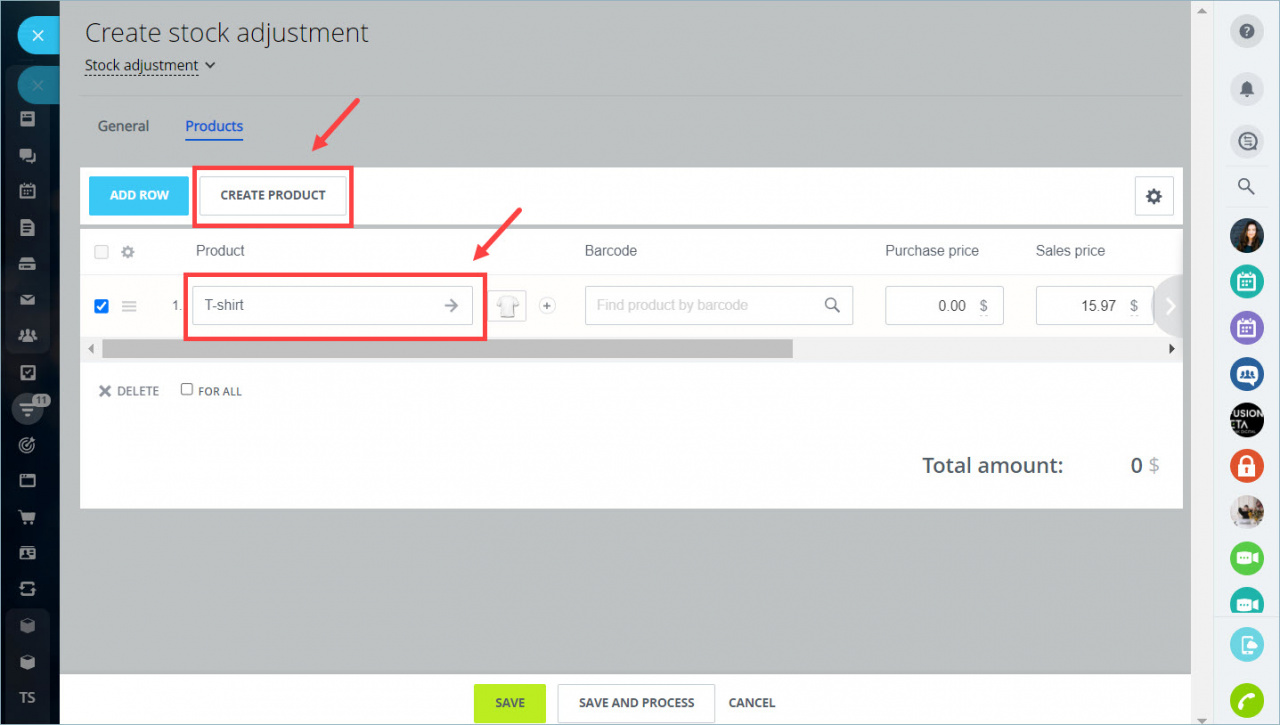 You can add products by the Barcode. To do this, enter it in the appropriate field.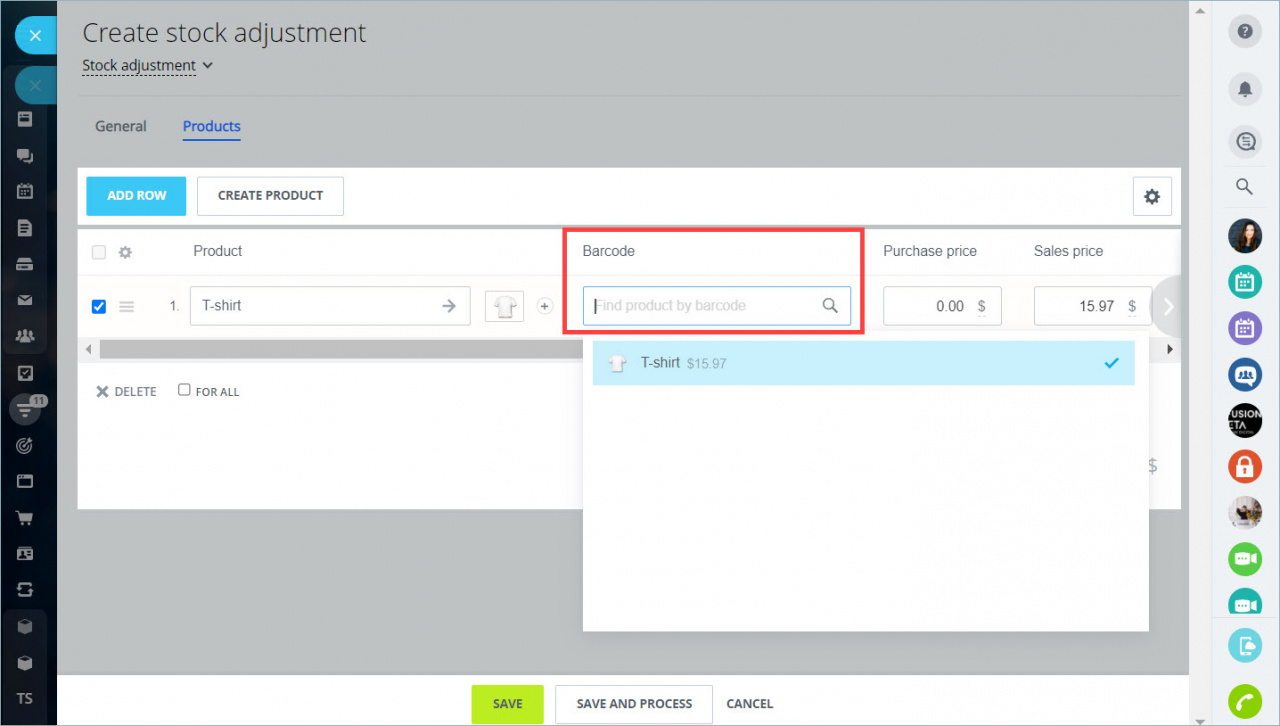 The barcode can be specified when creating or editing an item.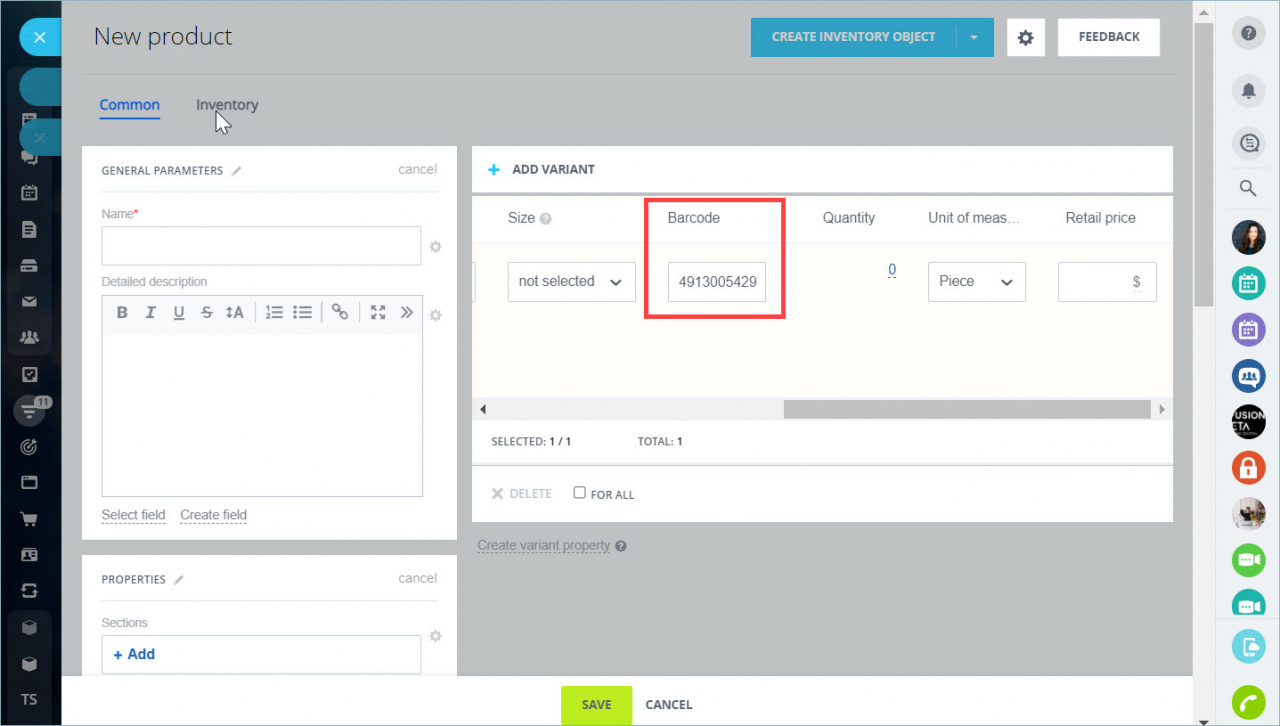 If there is not a barcode option in the menu, add it in the settings.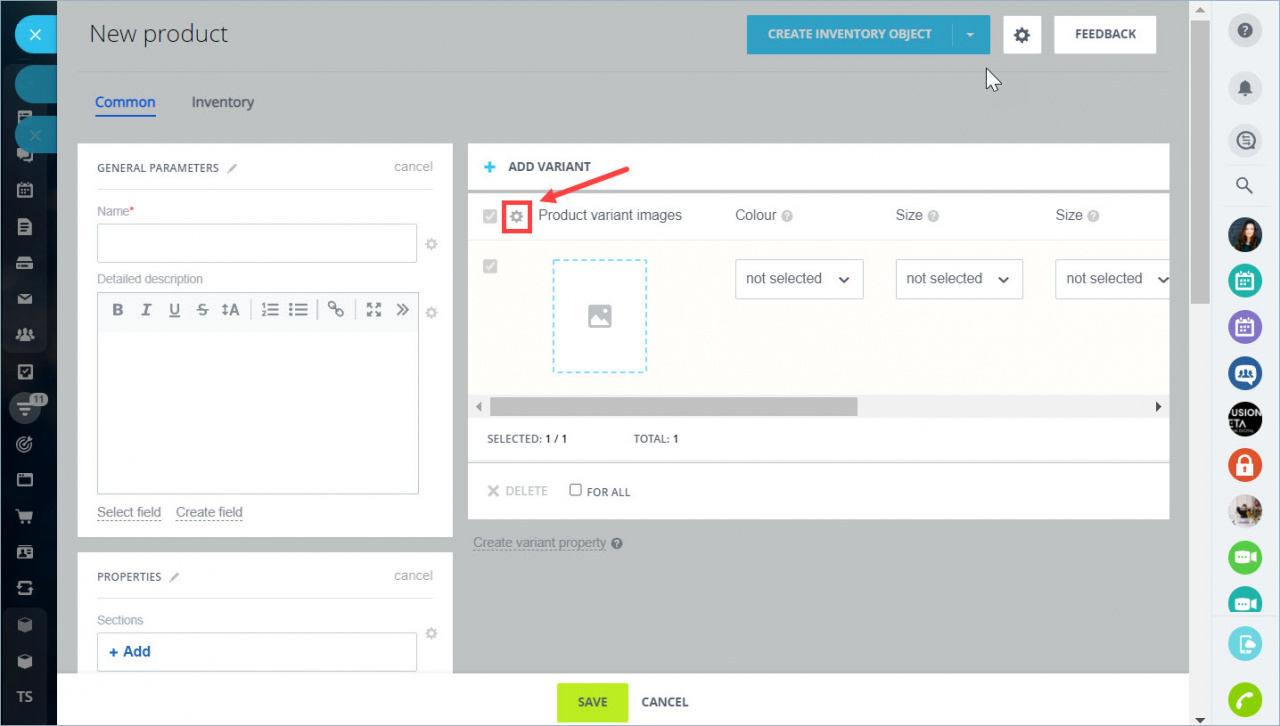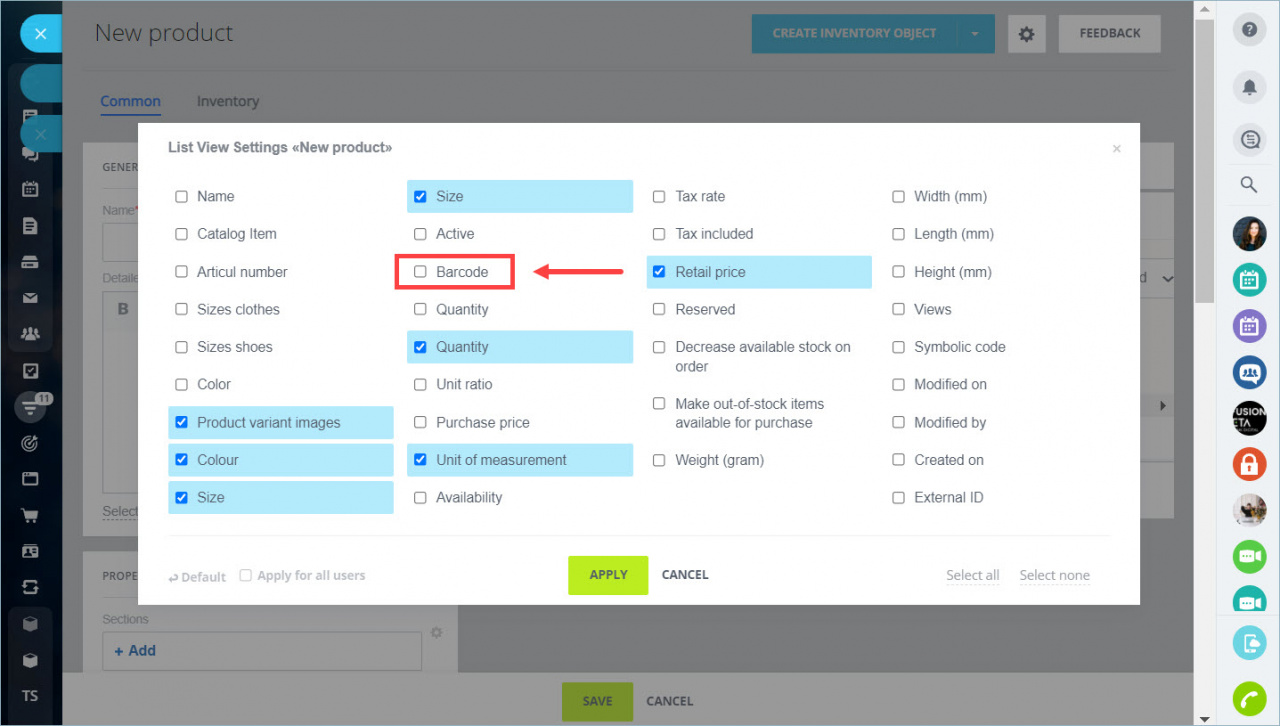 Specify the purchase price, the sales price and the quantity of the product.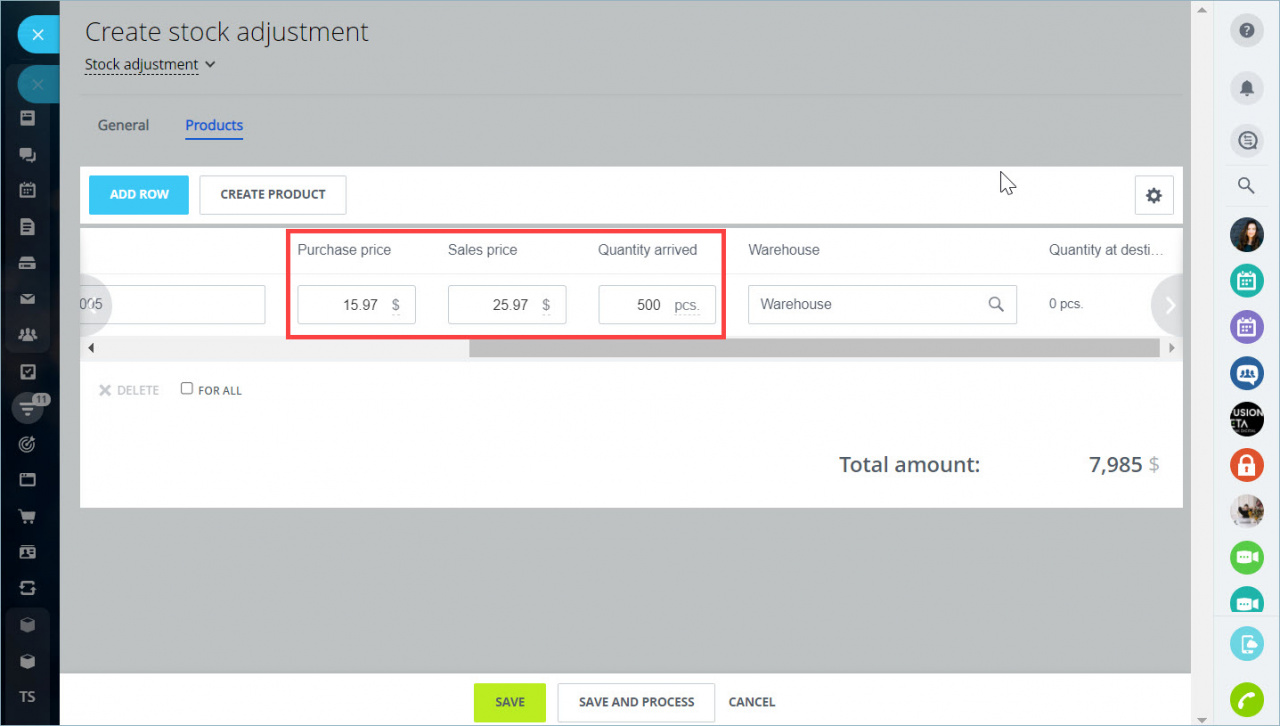 Select or create a warehouse.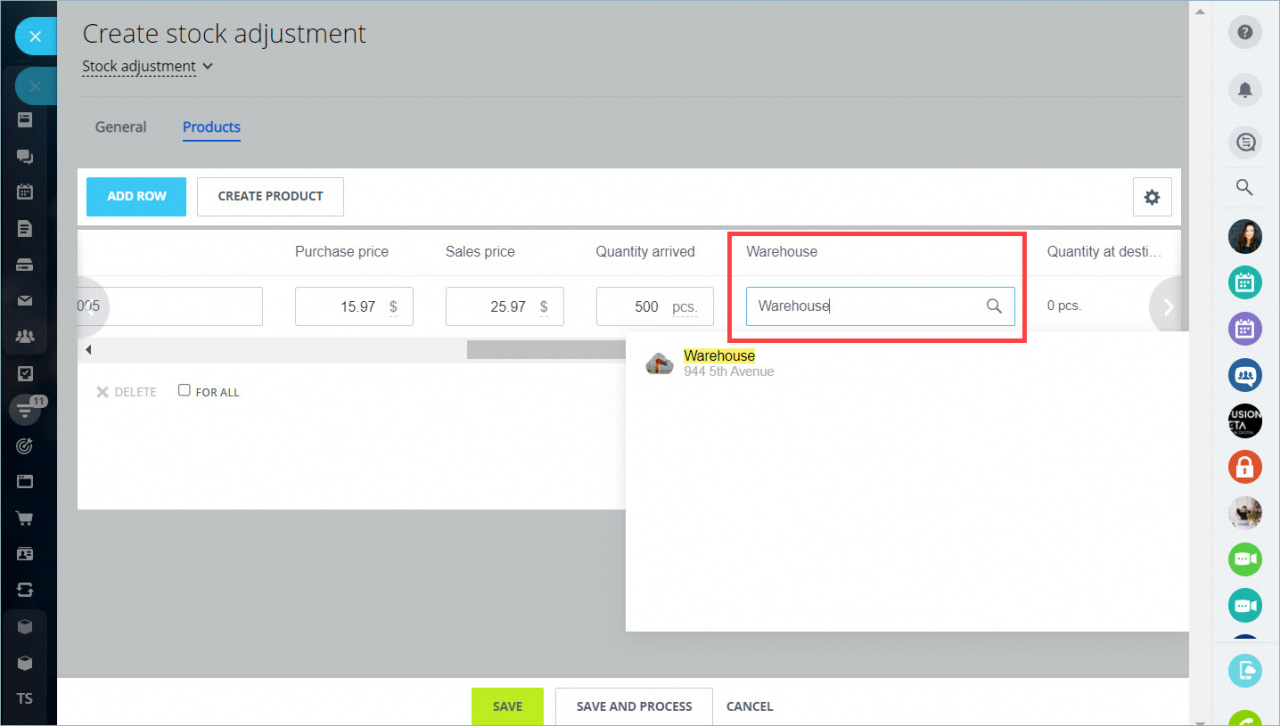 To add your warehouse, enter its name in the field and click Create.
When you finish with the settings, press the button:
Save to create a draft and make changes to the document later.
Save and Process to create a document immediately in the system.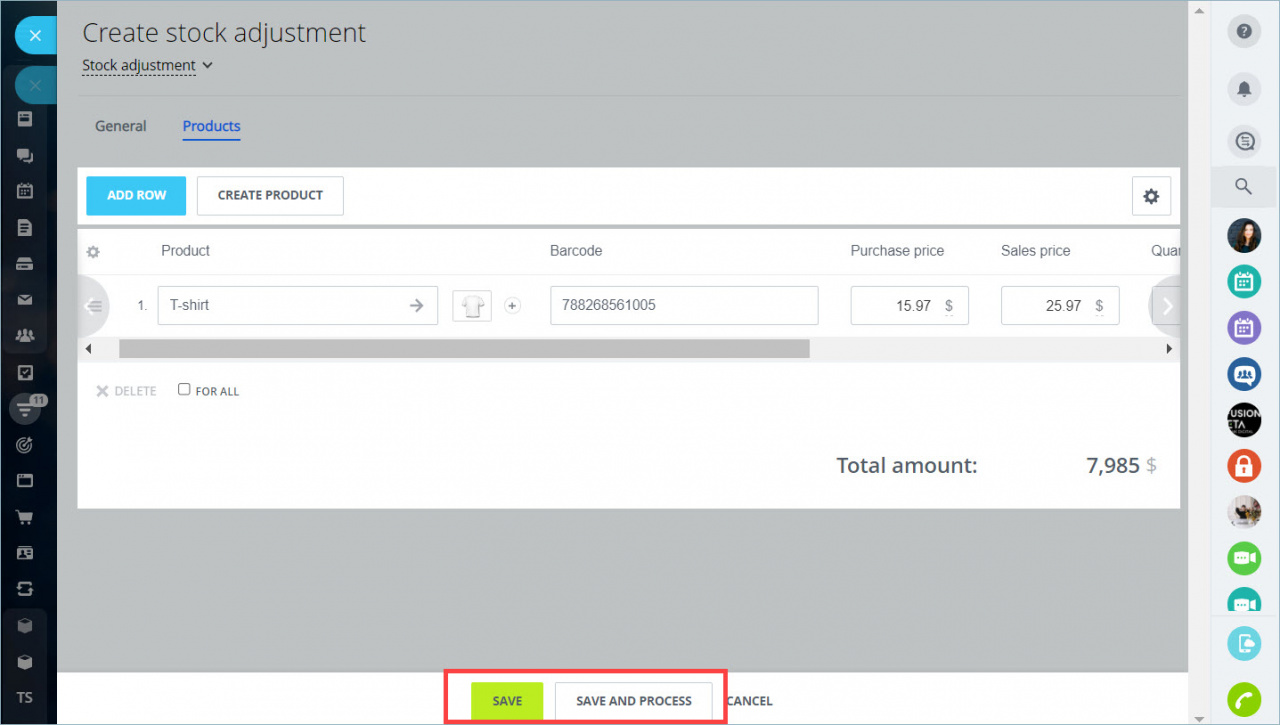 There are 3 statuses of documents:
DRAFT – saved, but not processed documents.
PROCESSED - saved and processed document. The changes have been made to the system.
CANCELLED – the document has been cancelled and the changes have not been made to the system.
Open the document to make sure that the products are entered correctly.
In the General tab, you will see the information about the products.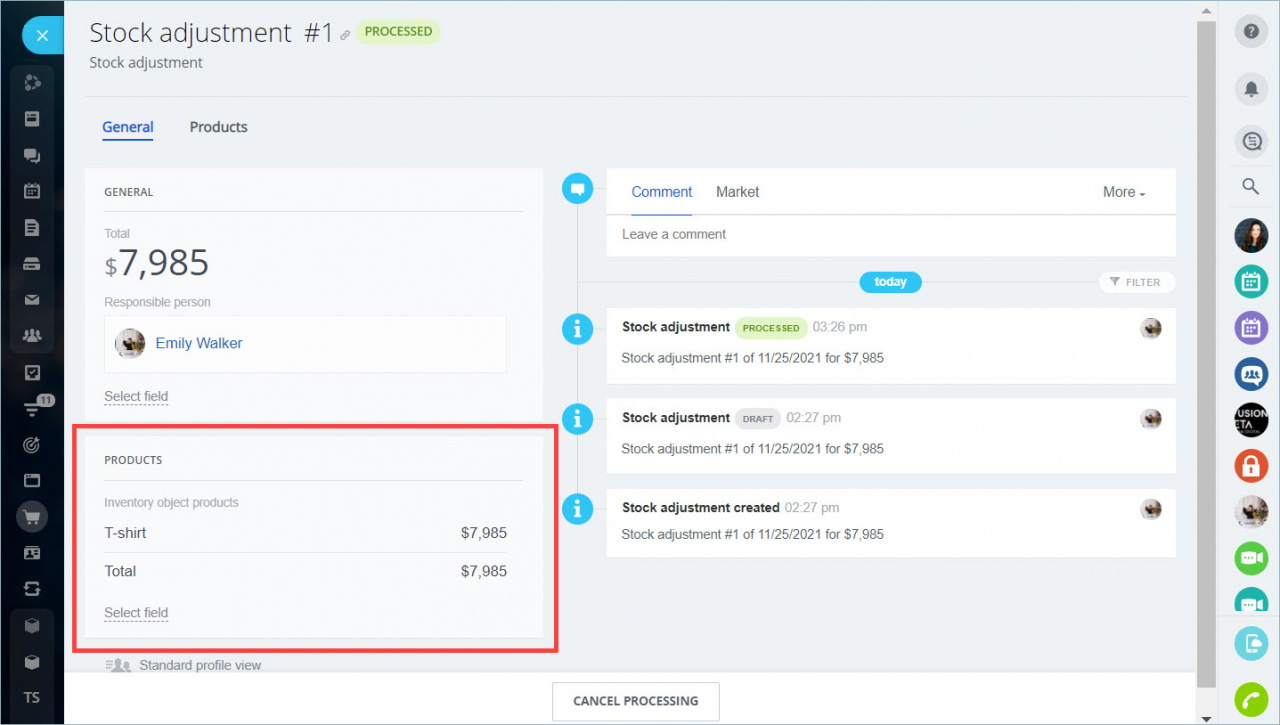 Go to the Products tab to see more details. To check the product information, click on the product name.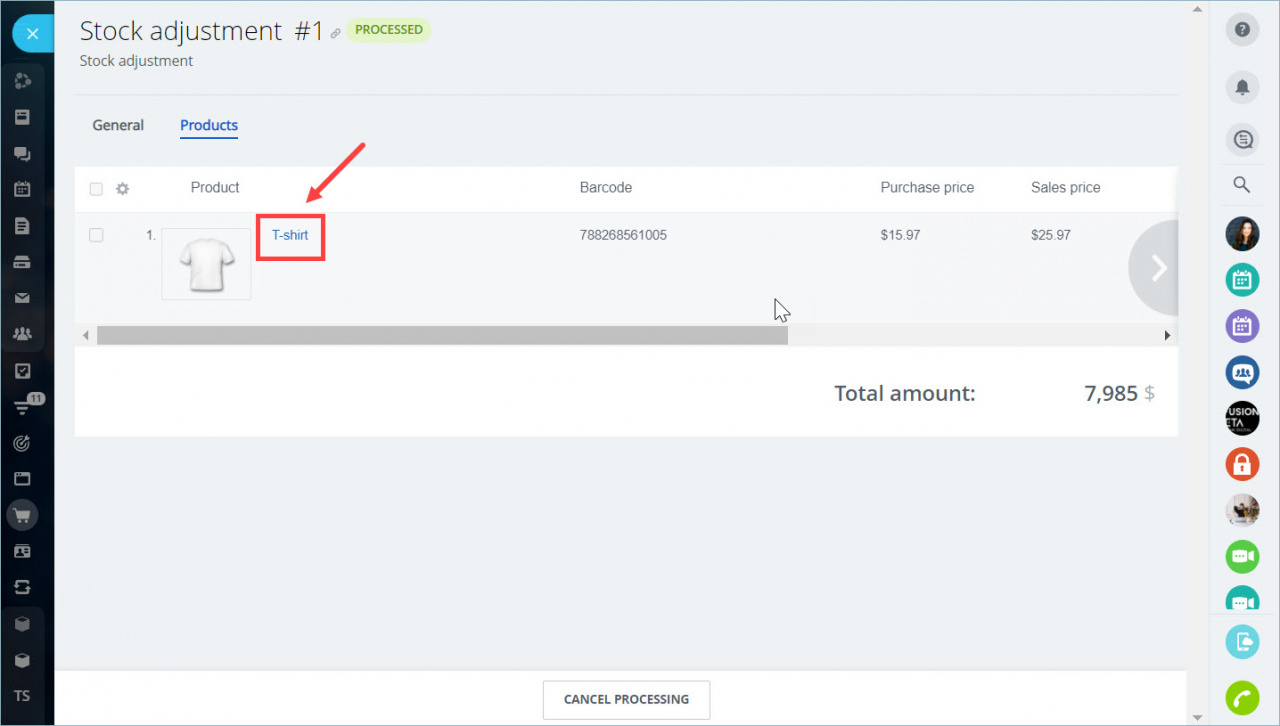 Inside the product form, go to Inventory tab to check the product availability.