When an account is created, it is given a random name (3rd level domain), for example b24-wkwnk9.bitrix24.com.
You can change this name to a more suitable one, such as my-company.bitrix24.com. If this domain is available, you can change it for free once.
Only the account administrator can change the name of Bitrix24 at first launch.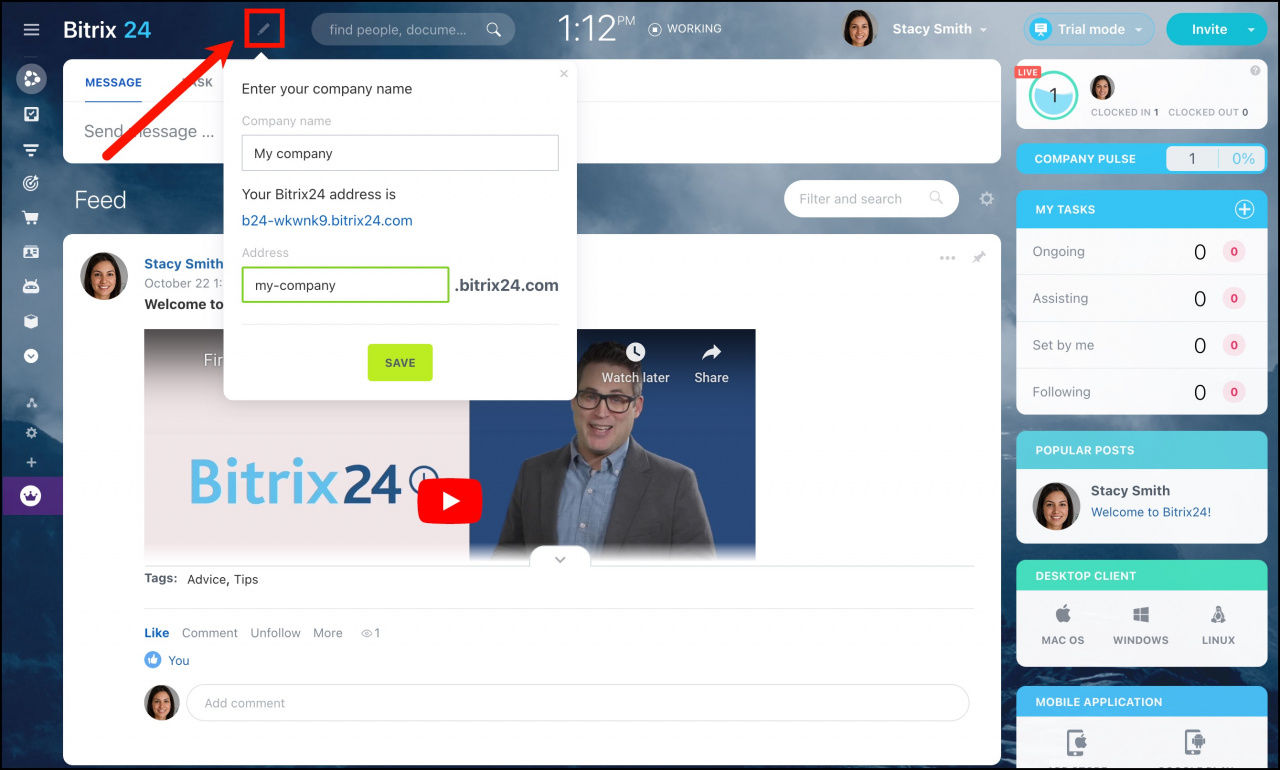 Also, you can change the Bitrix24 address in the corresponding section on the Settings page: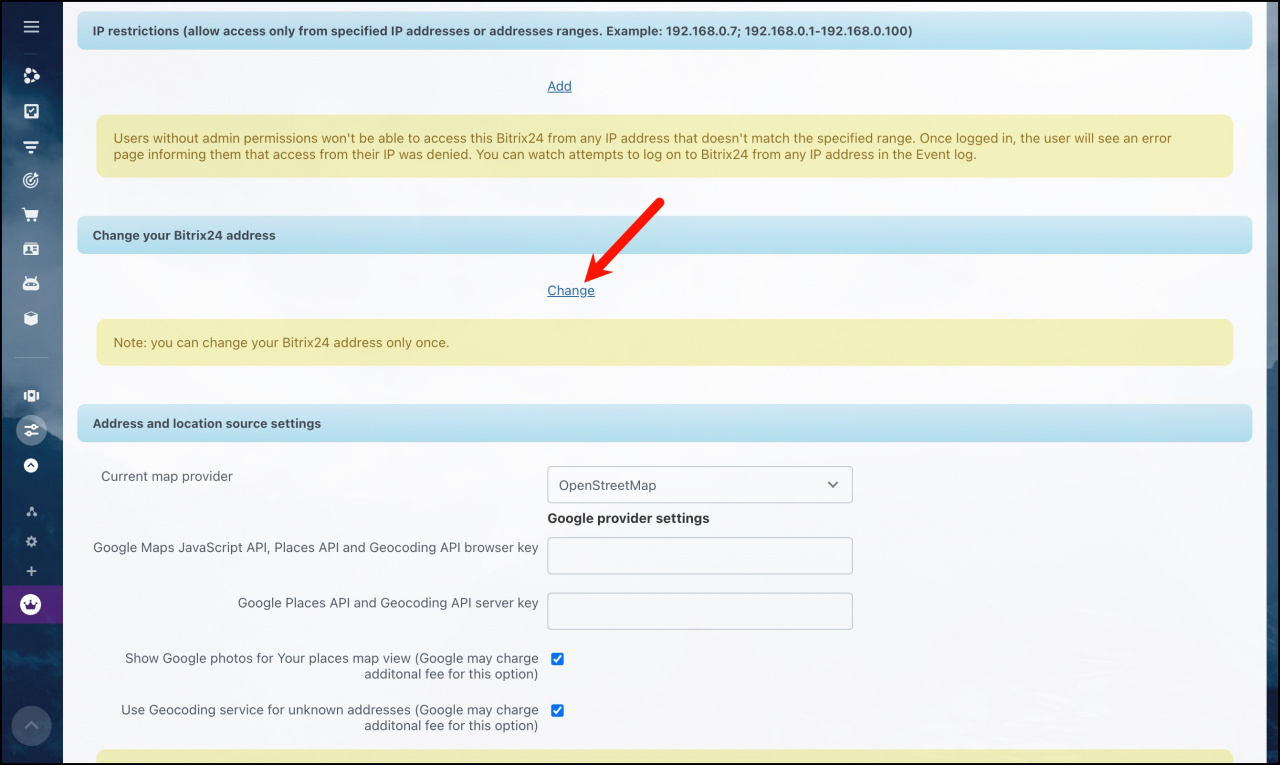 Note that after changing the domain, the following services will stop working:
Open Channels - they should be reconnected.
All widgets on websites (Online Chat, CRM forms, callback) - they should be reinstalled.
Application webhooks - they will need to be recreated.
Recommended articles: