When an account is created, it is given a random name (3rd level domain), for example b24-wkwnk9.bitrix24.com.
You can change this name to a more suitable one, such as my-company.bitrix24.com. If this domain is available, you can change it for free once.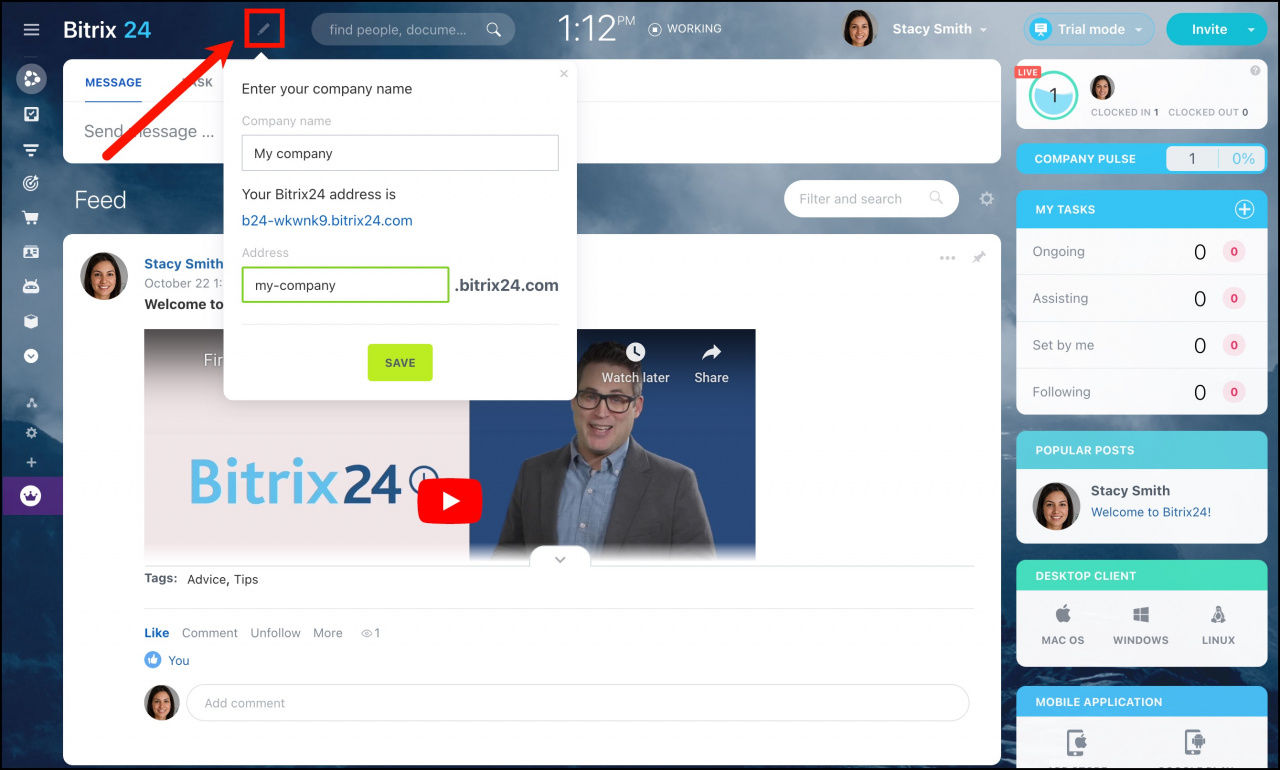 Also, you can change the Bitrix24 address in the corresponding section on the Settings page: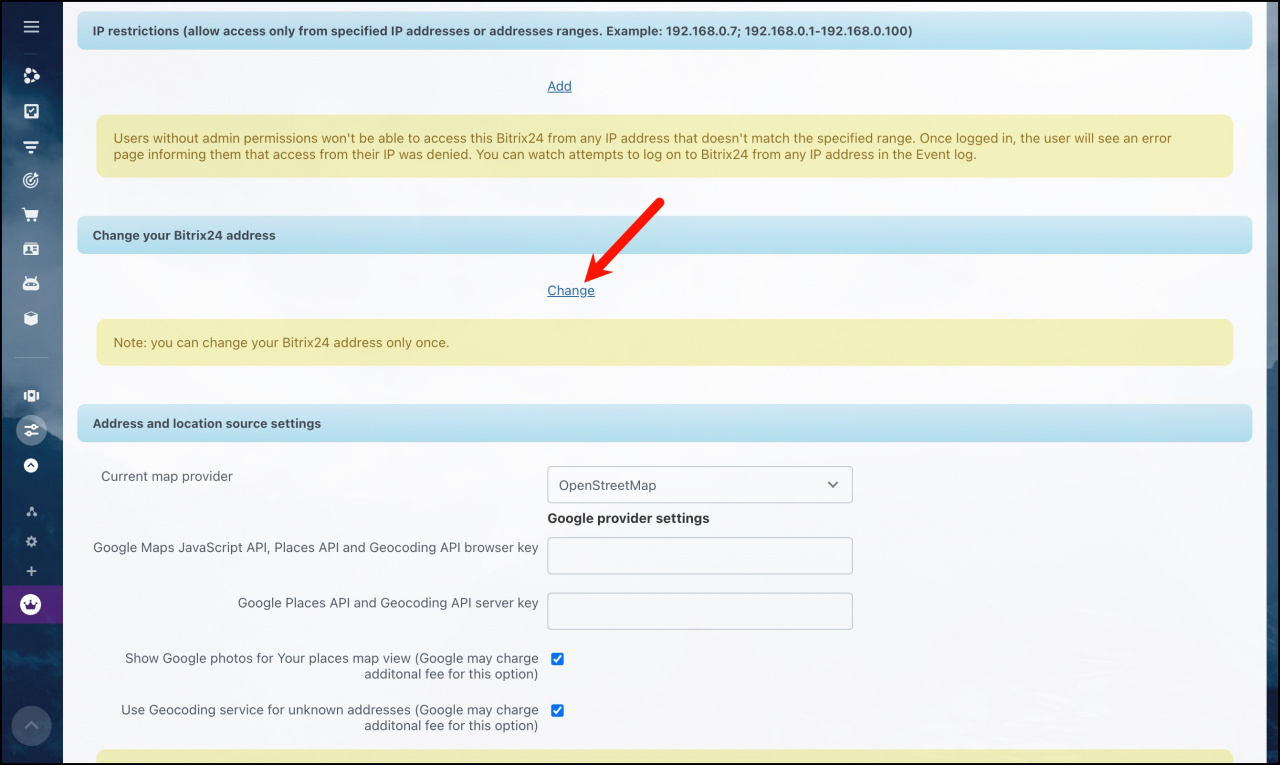 Only the account administrator can change the name of Bitrix24 at first launch.
Recommended articles: