Besides Bitrix24 General chat & public chats, users can also create private chats with restricted access. A chat of this type won't be shown to all users in chats list and will be available to it's members only - in other words only those users who have been invited to this chat will see it.

This chat is perfect for business discussions that involve and concern certain people.

How to create a private chat

In the new chat menu choose "private" chat option: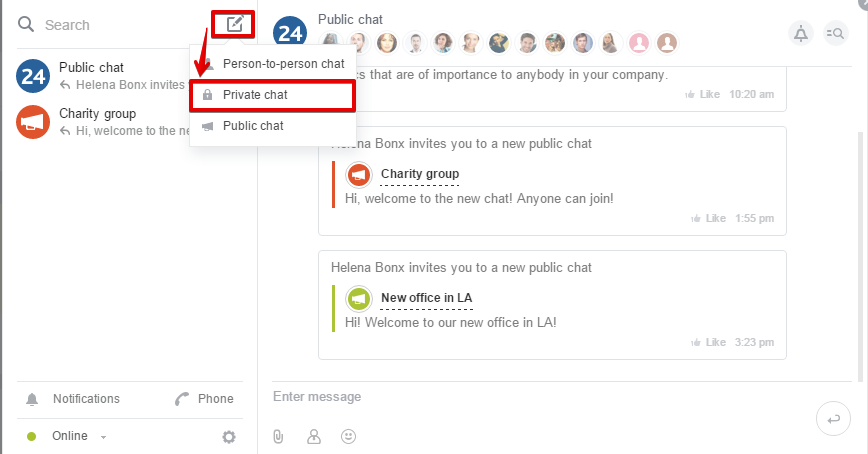 It's not only your co-workers that you can invite to this chat; send invites to your clients, partners and other persons related to your business who use Bitrix24. To add a new chat member, enter the first and last names, e-mail or their display name.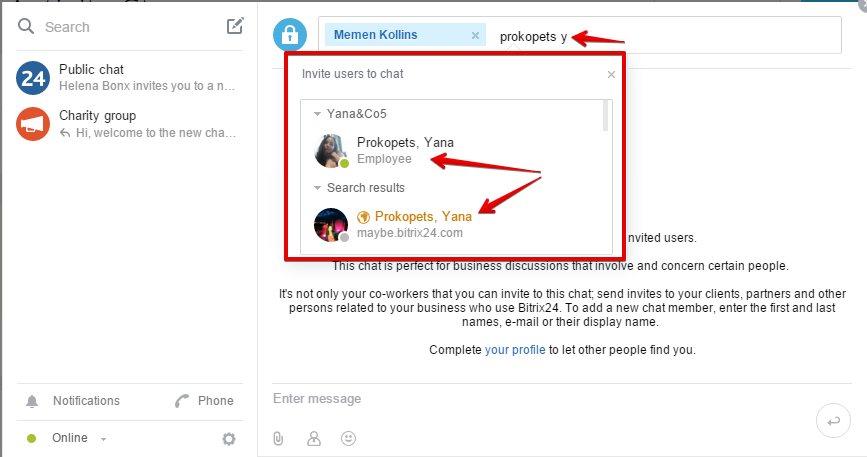 Only those users who have been invited to the chat will receive a notification about the new private chat creation.

Private chat users can share files, make voice & video calls (video calls are supported for up to 4 users at the moment).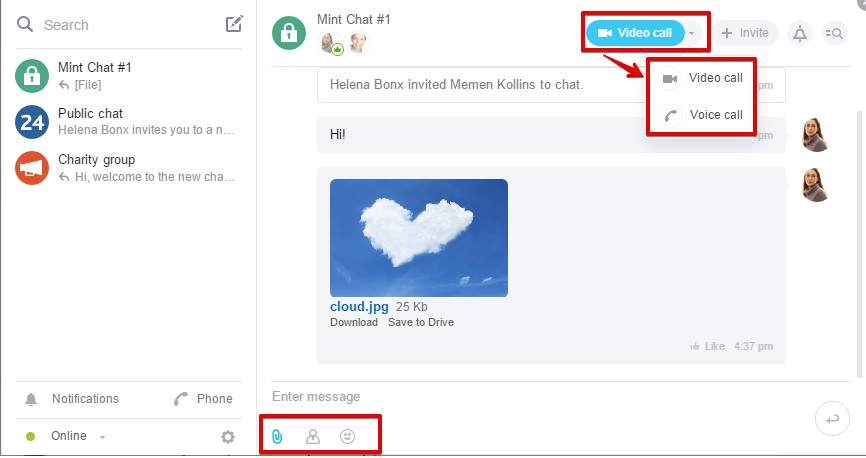 When a new private chat is created it is automatically marked with a special color and is given a default name. Chat icon & name can be changed after. Chat notifications can be disabled as well. To open the chat options menu - right click on the chat icon in the left chats list.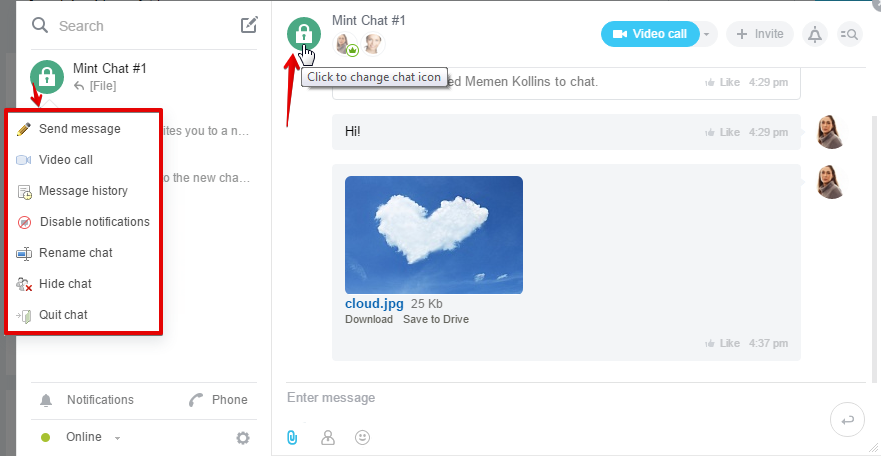 This chat type will suite best to collect special group of users interested in particular topic.