The View and select warehouses access permission allows you to configure employees' access to a certain warehouse. For example, a company has several warehouses and you need to assign the work to the employees.
Enable this access permission for managers working with deals in CRM, so they can select warehouses and reserve items.
Configure the View and select warehouses access permission
First, create a role for employees who will work in the warehouse and add this access permission. Then select the warehouse the employee will work with.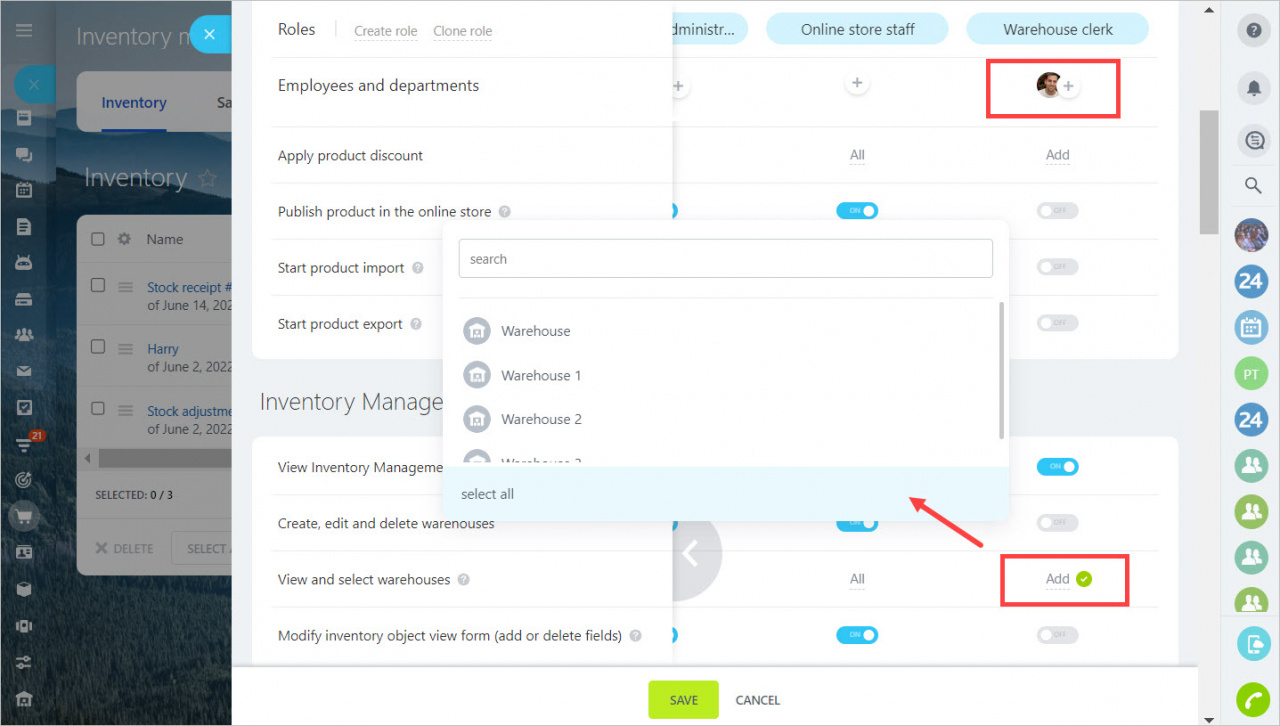 The employee will see the quantity of products and documents related to this warehouse only. He/she will not be able to choose another warehouse by mistake.
What the employee will see if there are two different warehouses in the document
For example, the manager has created a stock receipt for two different warehouses.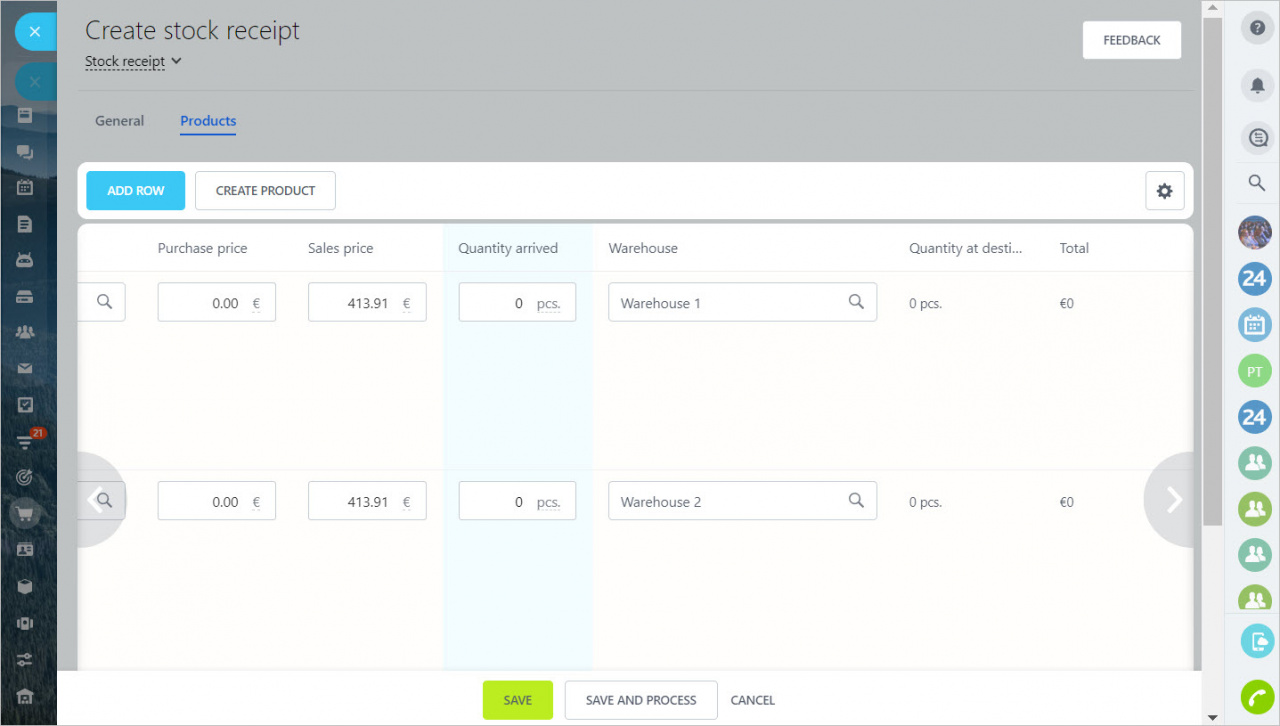 If the employee has access permission only to one of the warehouses, he/she will see the document, but the information about the products in the other warehouse will be hidden for him/her.
Setting up access to the warehouse when working with the online store
If employees work in CRM and run an online store, check that they have access to the warehouse.
When the client makes an order on the site, a new deal is created. The product is automatically reserved in the warehouse that is selected by default, if the corresponding reservation mode is enabled.
For an employee to be able to change an item or a warehouse, he/she must have access permission to that warehouse enabled and reservation access permission configured. Otherwise he/she will see a message that he/she does not have enough rights to change products in the warehouse.
You can configure warehouses in the
Inventory management
section - More - Warehouses. To do this, select the appropriate option in front of the desired warehouse.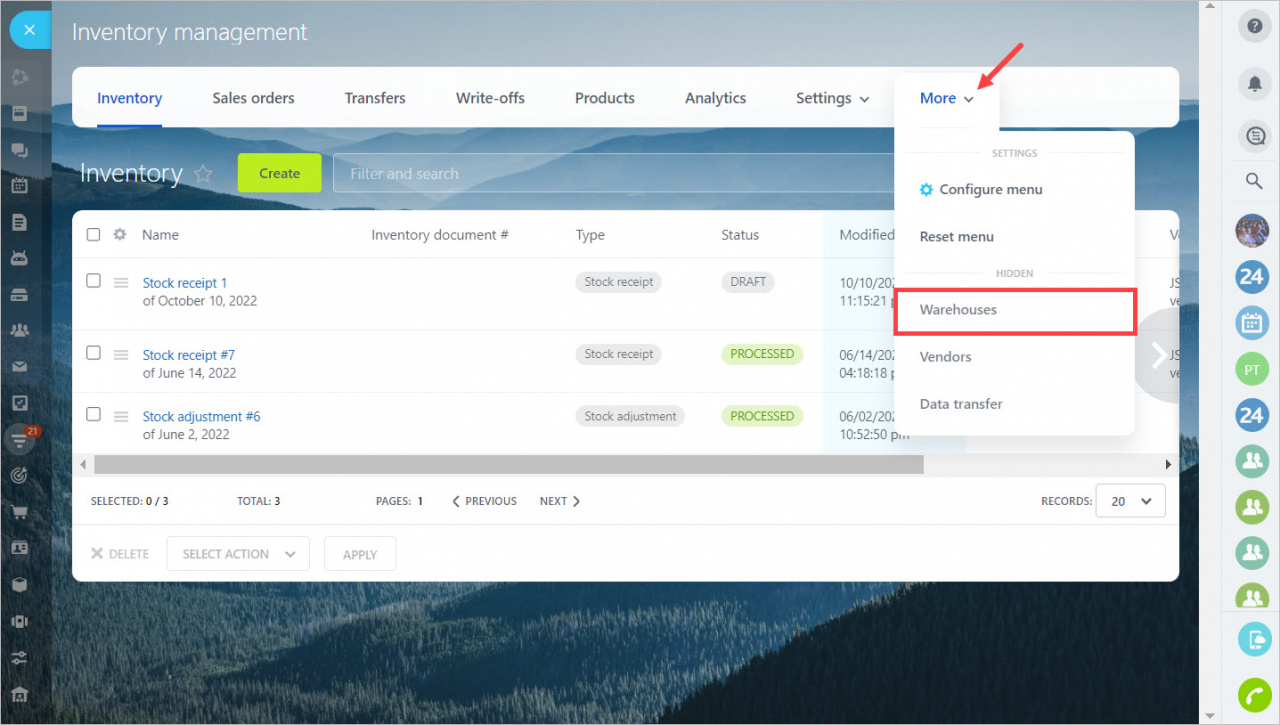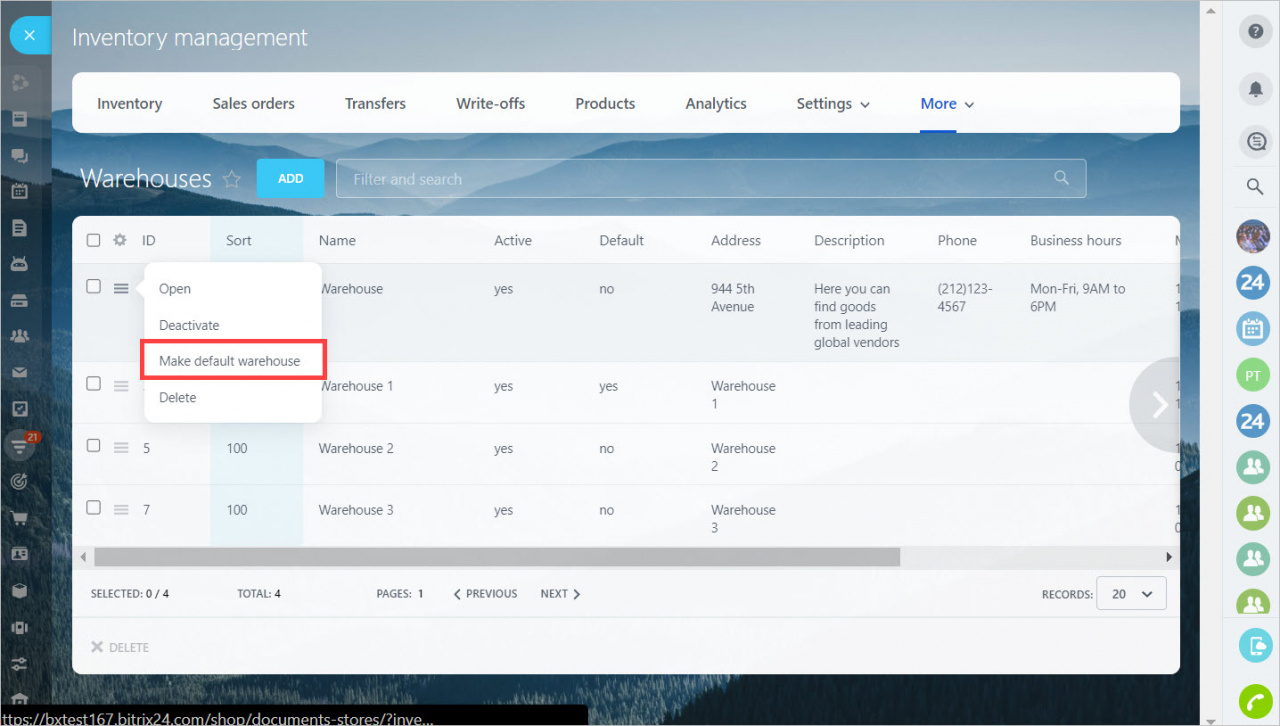 Read more information in the articles: