Enable the View Inventory Management area option for employees who work with Inventory management.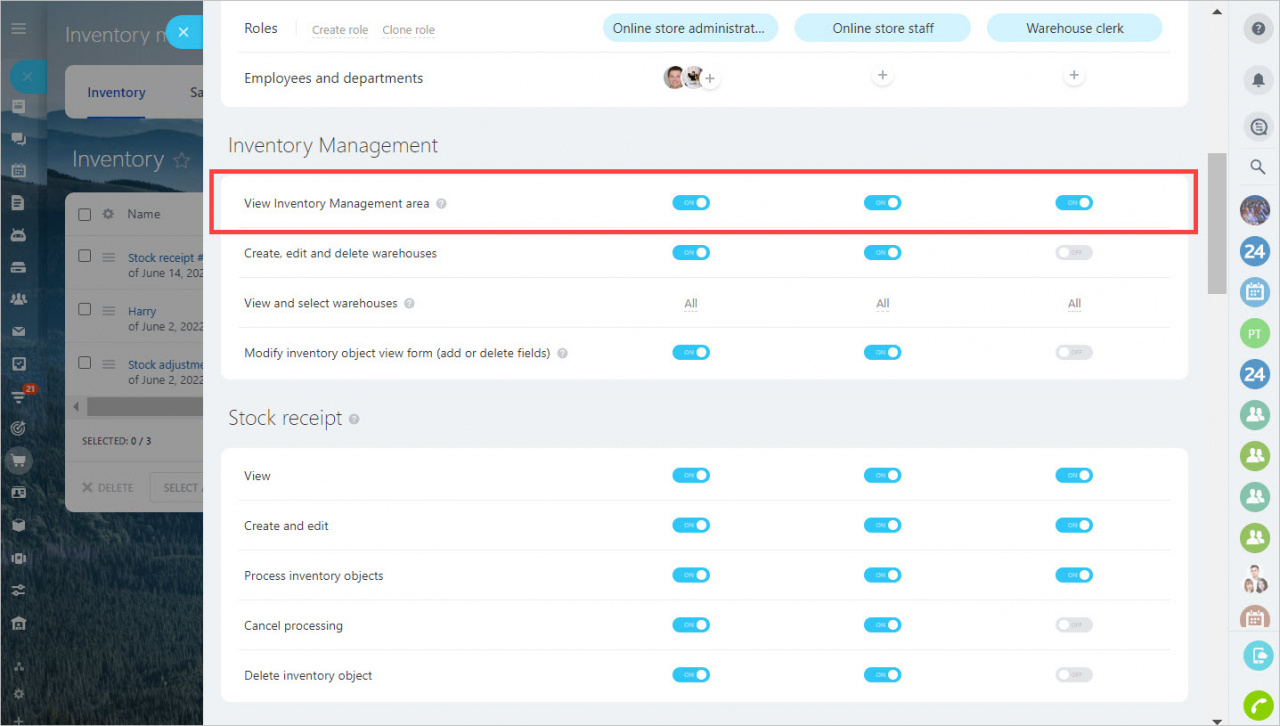 They can go to the section with the list of documents to which they have access.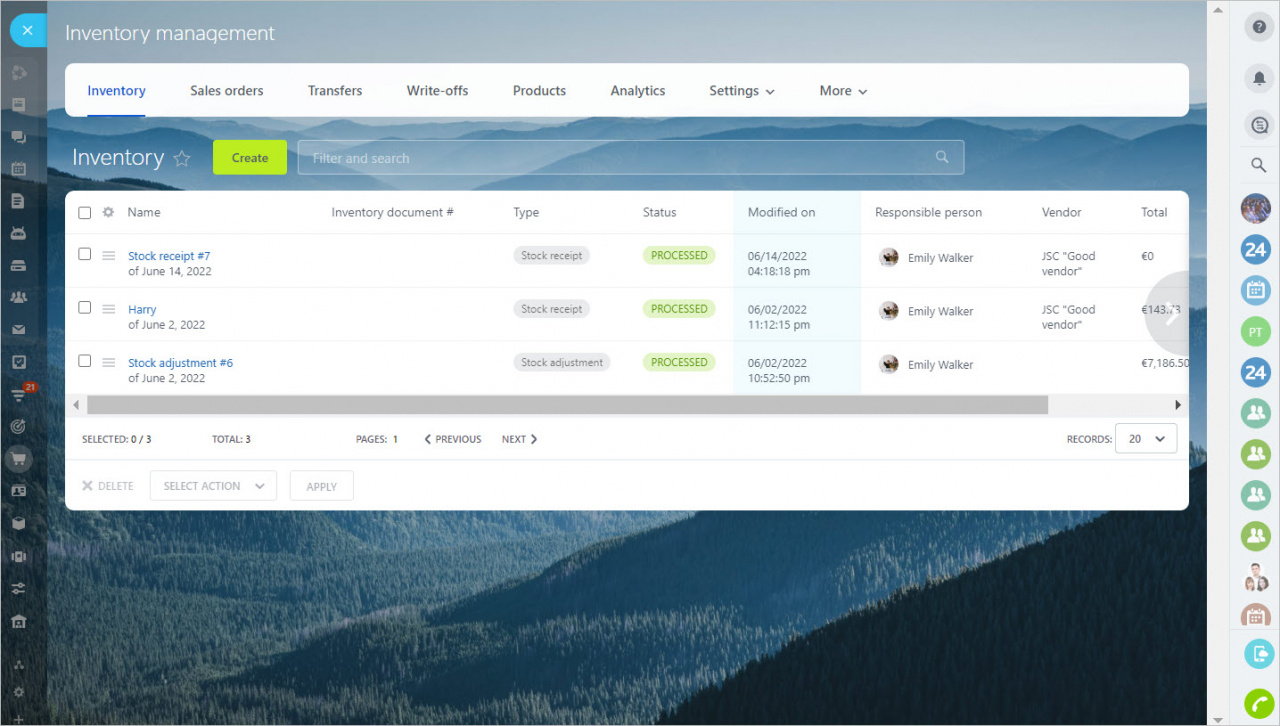 If the employee does not have access to view the section, he will not see a list of Inventory management documents.