We have added 7 new themes in a neutral style in addition to the existing ones. They are not detailed, and if you prefer quiet tones, you can try one of them in order not to be distracted from your tasks.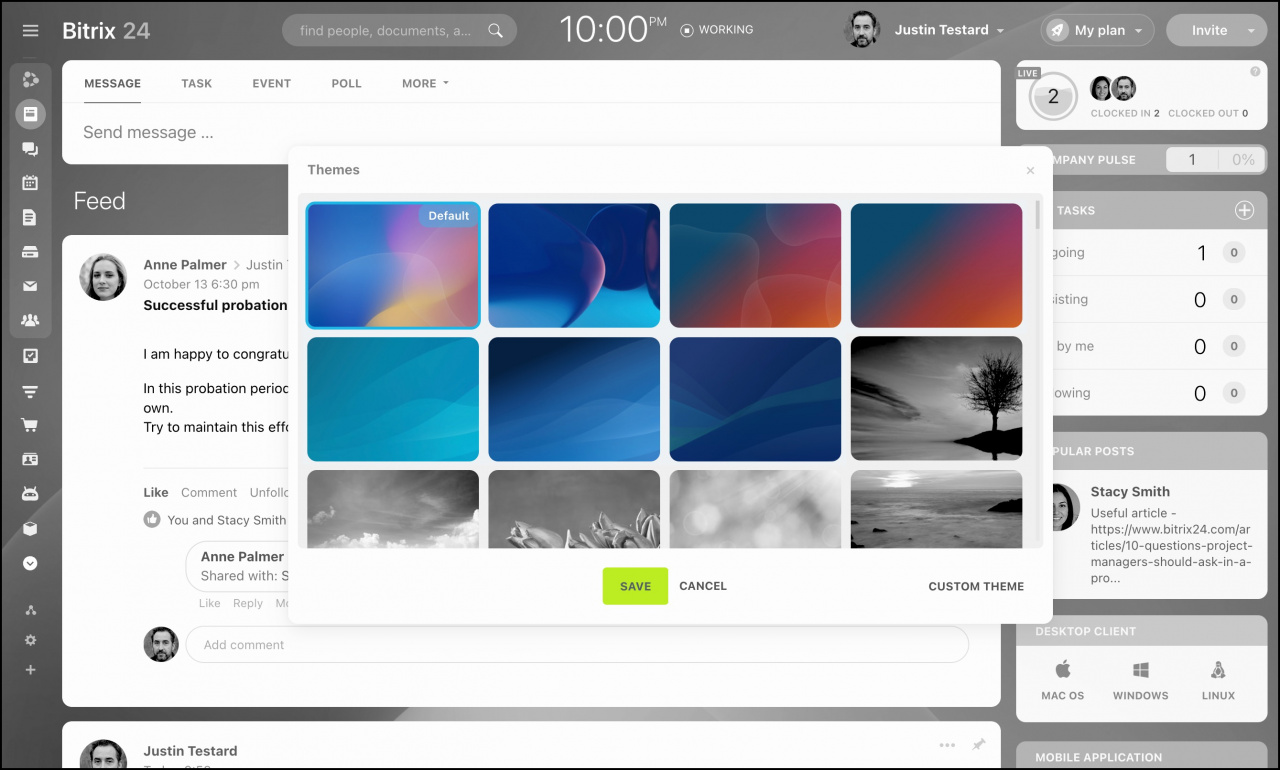 The names of the new themes are:
Milky way
Magic spheres
Raspberry diaquiri
Tropical sunset
Dark silk
Delicate silk
Coastal dunes
We hope that new profile themes will help you to design a better work space for employees. To select a new theme, click your profile photo and then click Change in the profile widget.