Synchronize your data with external applications securely with the help of special application passwords.
Each synchronization with a third-party app requires that you should enter your account login and password. You may find it inconvenient to specify a one-time password each time you set up a new connection. In this case, application passwords come in handy.
To obtain a special password, open your profile and click the Security button.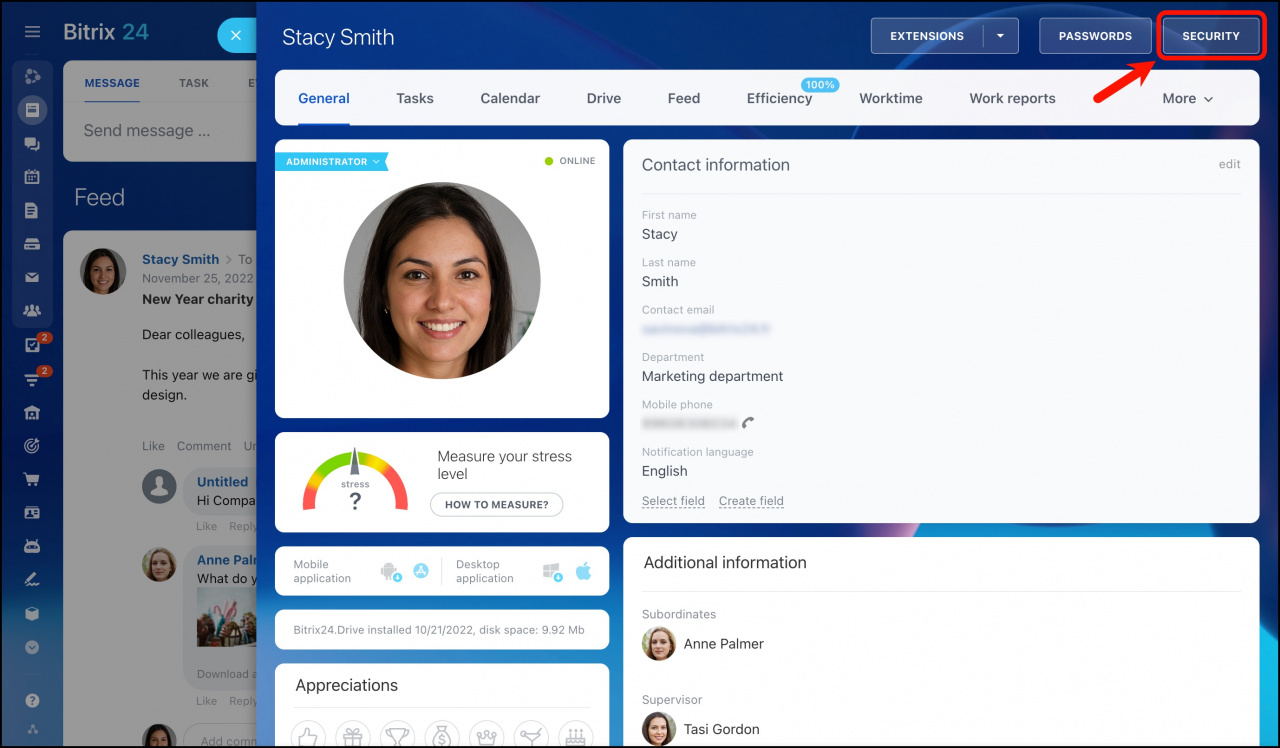 In the Application passwords section, there is a list of tools. Each of these tools contains a range of applications supporting synchronization. Click the needed tool and select an application for which you want to configure data transfer.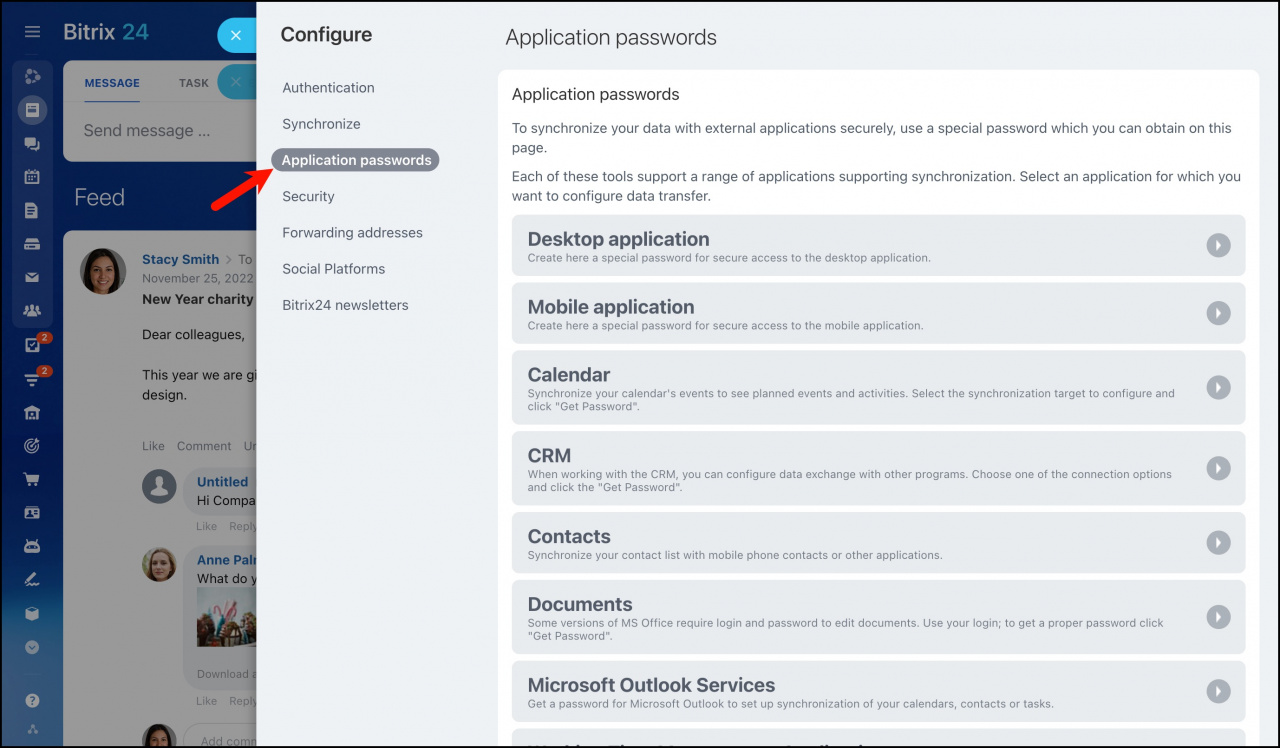 Recommended articles: