The user profile page contains the contact information of an employee. Besides using default fields, you can create some custom ones to insert additional personal details. For example, you may need such fields to allow users to fill in their parking space number or their hometown's name.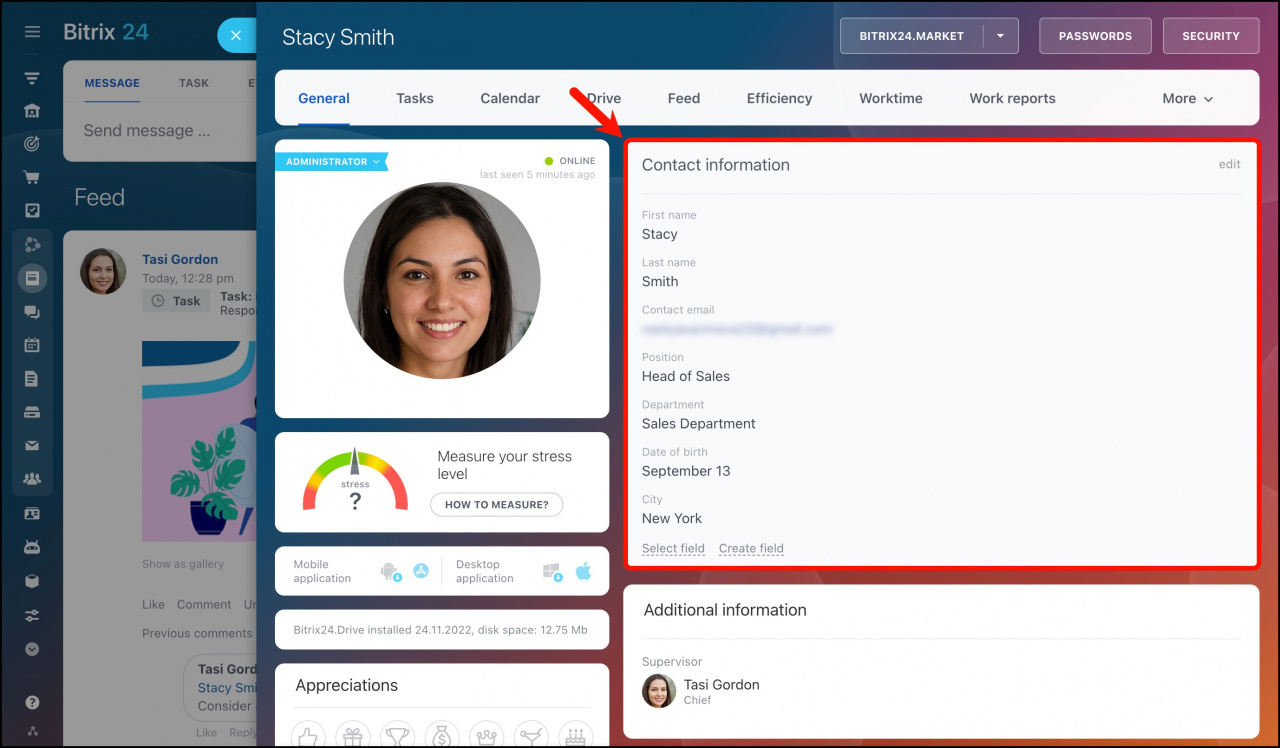 Only account administrators can create new fields in the users' profiles.
How to create a new field
Open the profile section and click Create field.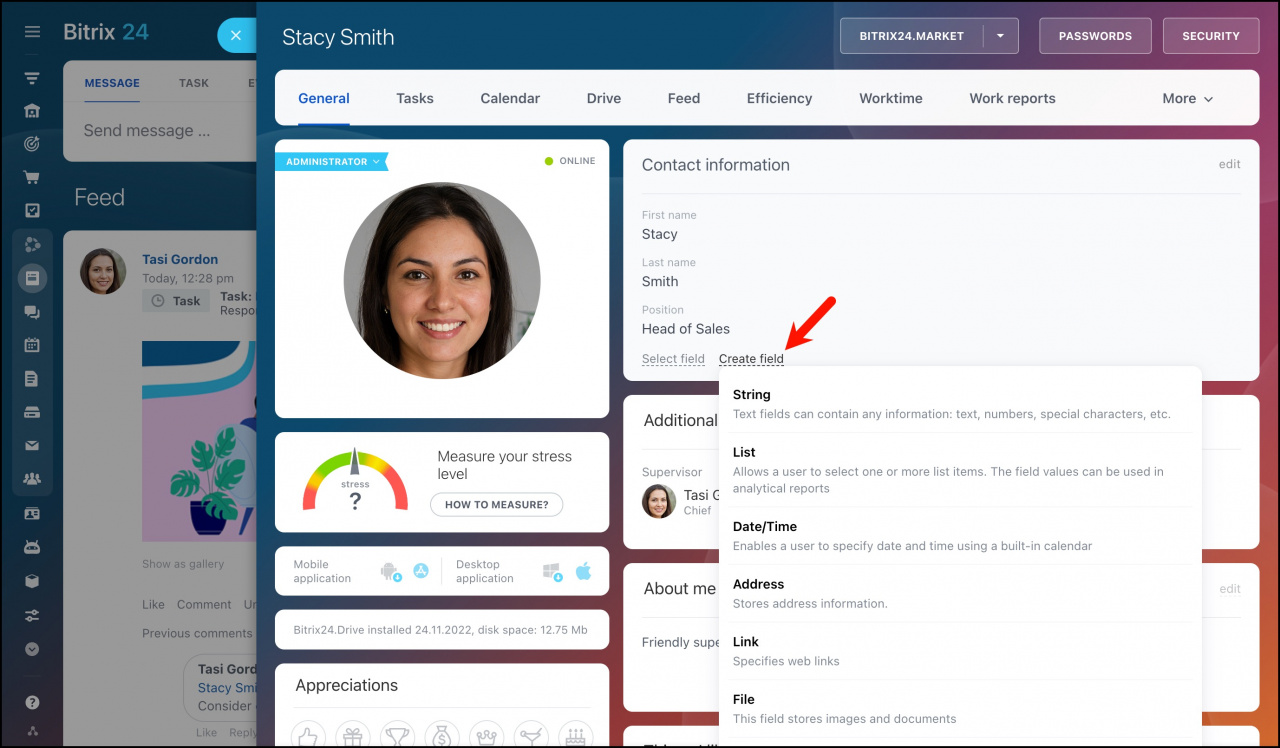 Select the field type according to the data you want to keep there.
Field types
String - a regular text field for any information.

List - a list with several items to select.

Date/Time - use this field type to specify date and time, for example, the date of employment.

Address - use this field type to enter their location or home address.

Link - this field type is designed for web links, for example, an employee's social networks.

File - use this field type to attach files and documents.

Money - specify the amounts of money and the currency.

Yes/No - a field for quick polls and surveys.

Number - this field type is designed for numeric data.
Specify the field name and configure the additional parameters:
Multiple - enable this option to allow users to specify several field values.

Show always - enable this option to display the field in the user profile even if it's empty.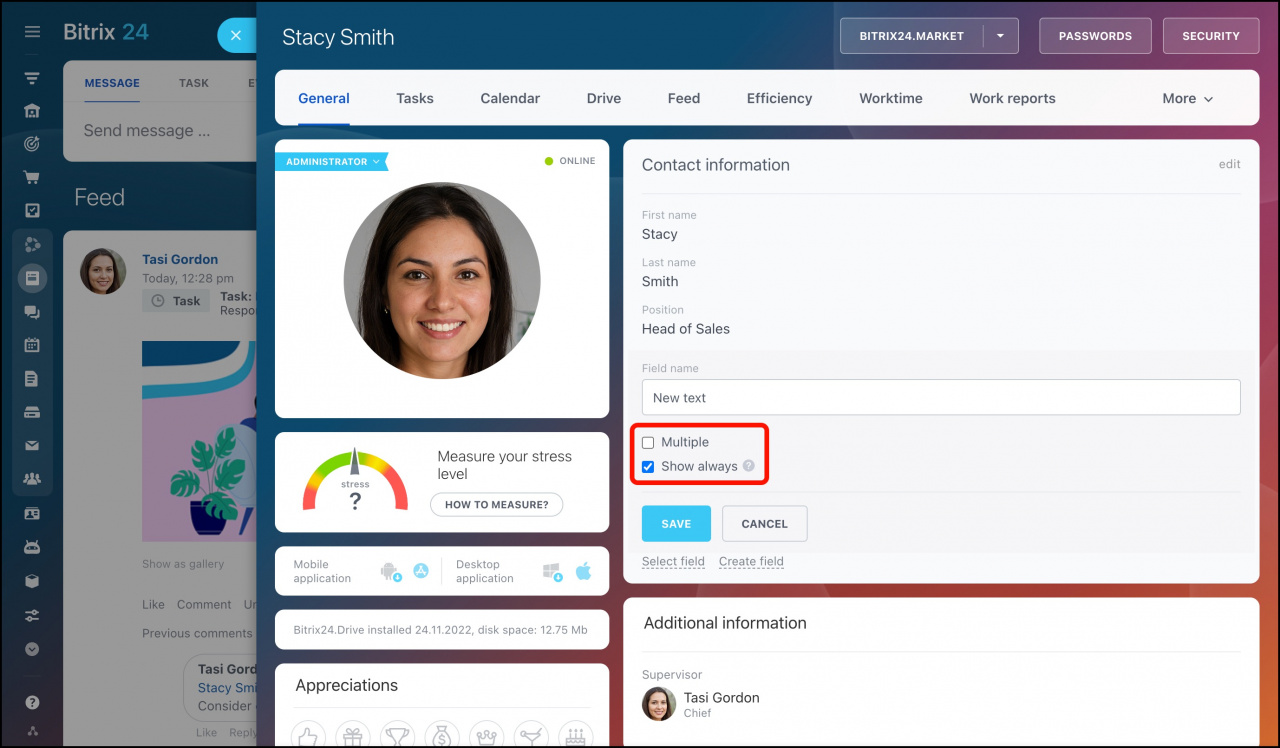 To edit or hide an existing field, click the gear button next to it and select an action.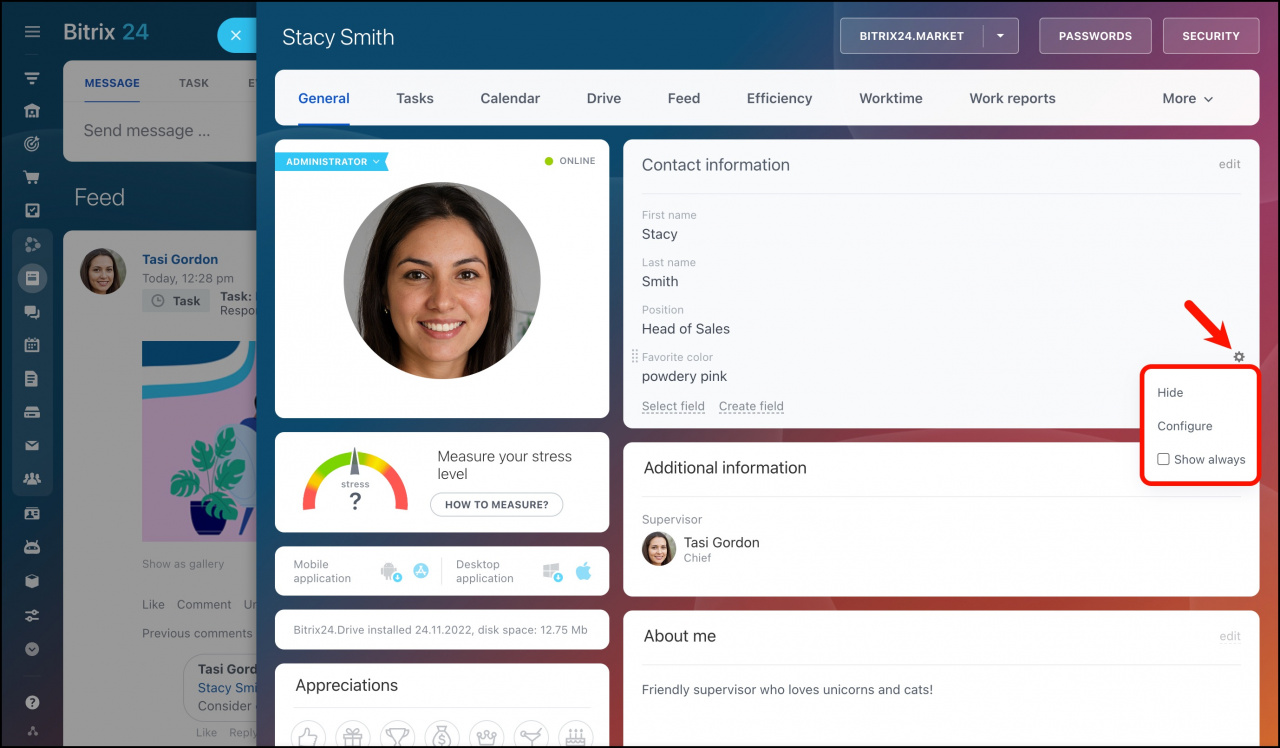 Also, you can change the order of the fields on the user's profile page. Long-press the left side of the field and drag it to another place on the list.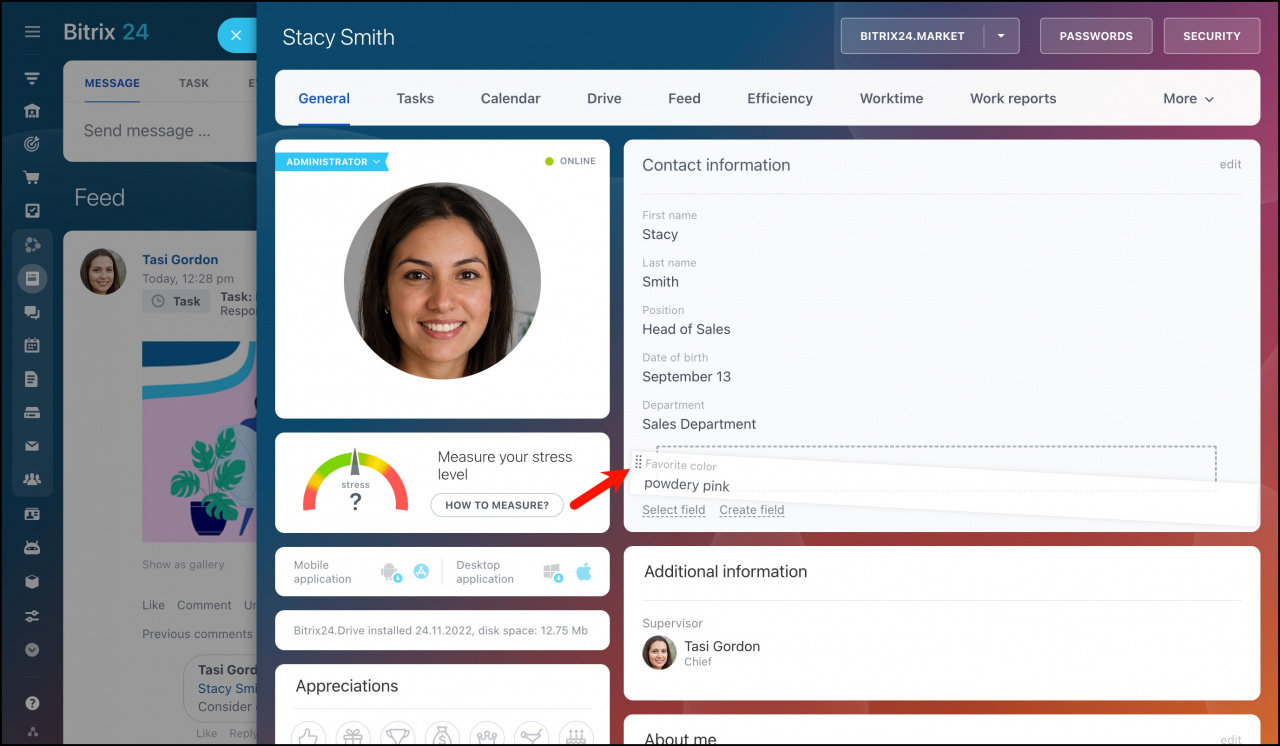 Read also: