In Bitrix24 Cloud version there is a completely free plan as well as several commercial ones.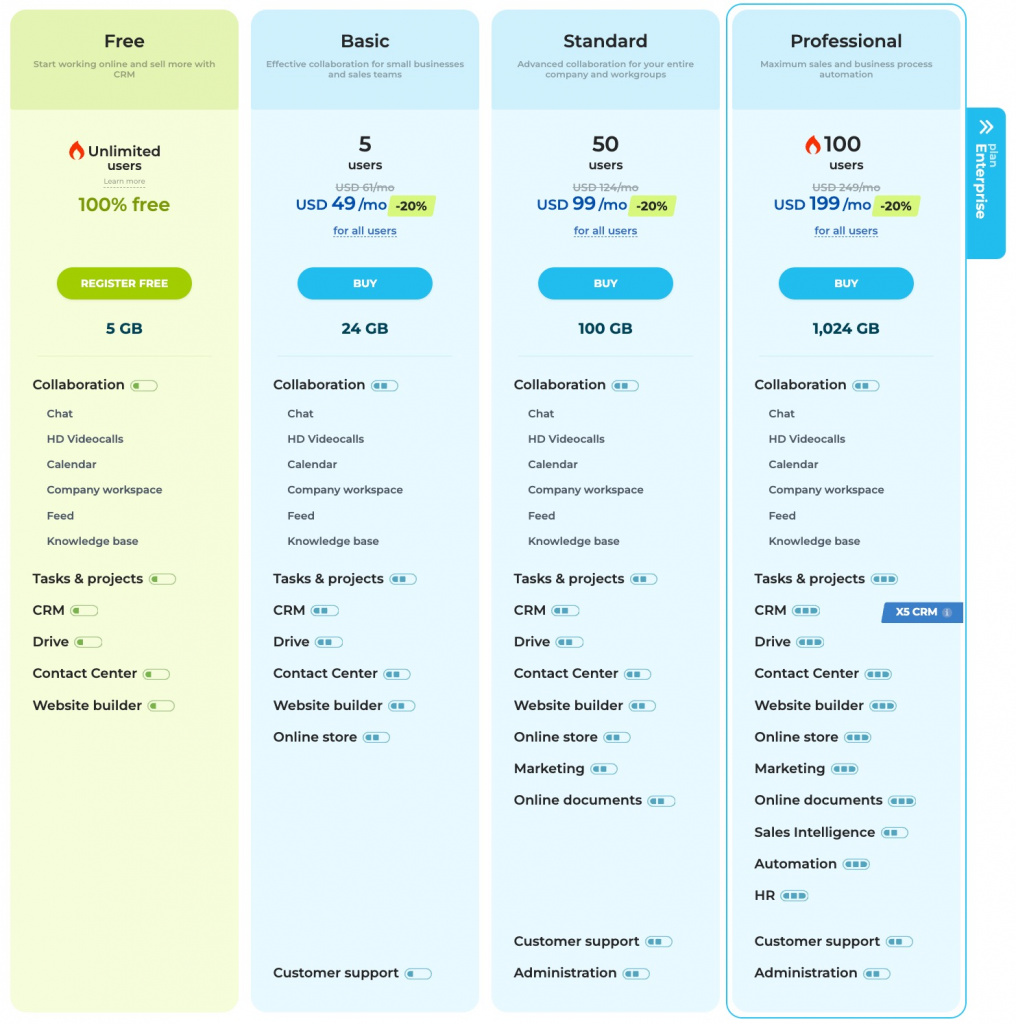 Free plan is activated on all the new Bitrix24 accounts by default. You can start working in Bitrix24 right after creating a new account!
There are some important limitations on the Free plan:
Cloud storage - only 5 Gb are provided per account;
Limited functionality - some features are not available on the Free plan, such as Time management, Sales automation, Telephony, Bitrix24.Market etc.
Find a full list of features and a plan comparison chart on
this page
.
FAQ
What does the 'cloud version' mean?
That means that Bitrix24 is used as an online service. All your data are hosted in special data centers. No installation is required – you can start working in Bitrix24 right in the browser.
Cloud version allows our clients to quickly create an account without dealing with ongoing maintenance and security questions.
Why does the Free plan include some new options that are not available on my archived plan?
When introducing new Bitrix24 plans, we also update the Free plan as it becomes the part of the new lineup. All new functions are presented on the Free plan, but there are some limitations in comparison with the new commercial plans.
What will happen to my Free Bitrix24 account if I don't log in for a long time?
If no user enters Bitrix24 account with the Free plan for 50 days, it will be automatically deleted. You have one week after that to restore your Bitrix24 account by contacting Bitrix24 Support.
To keep your account from being deleted - just work in it and keep it active. Also, Bitrix24 accounts with an active commercial plans are not deleted.