The event log is a list of employees who have logged into your Bitrix24 account. The administrator can use this tool to check users who logged in, the time when it was, and IP addresses. Managers can additionally control the employees' workflow.
Check if event log option is available on your plan. You can find all the information about Bitrix24 plans on the
pricing page
.
Go to the Settings section in the left menu and click the Event Log tab.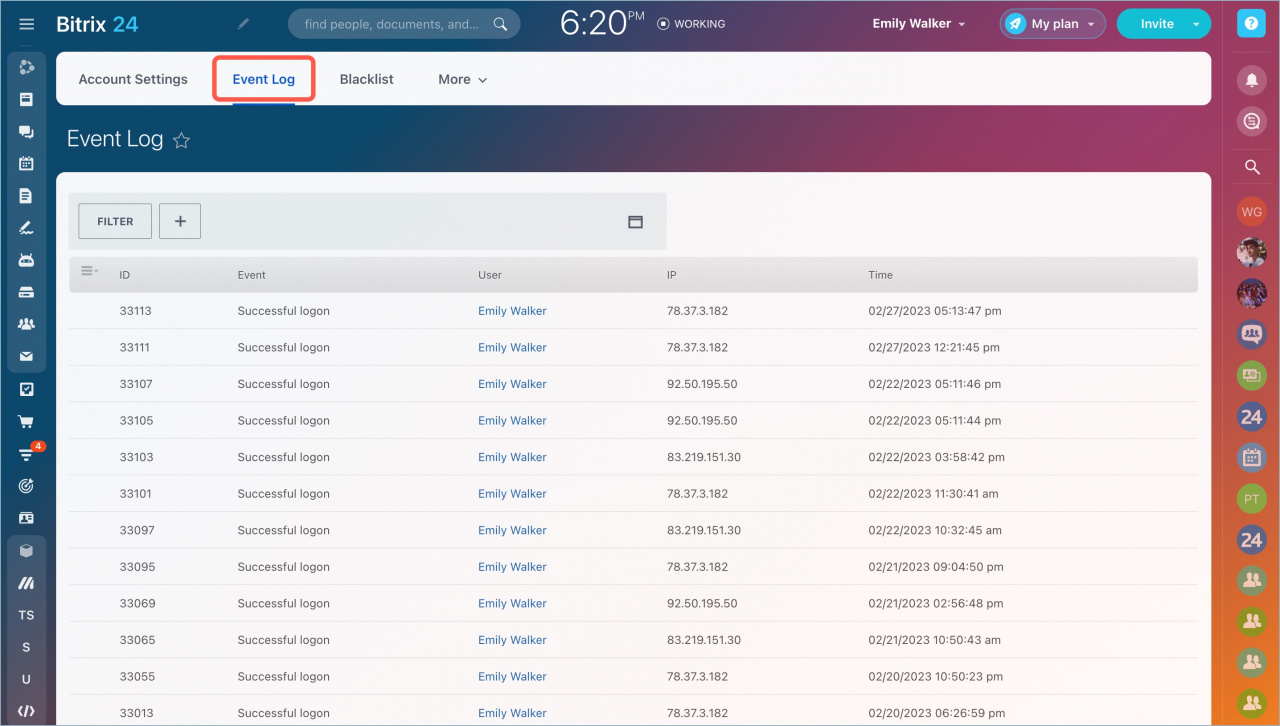 Use the filter to find entries on specific employees. Select the desired user from the list and the period of login records.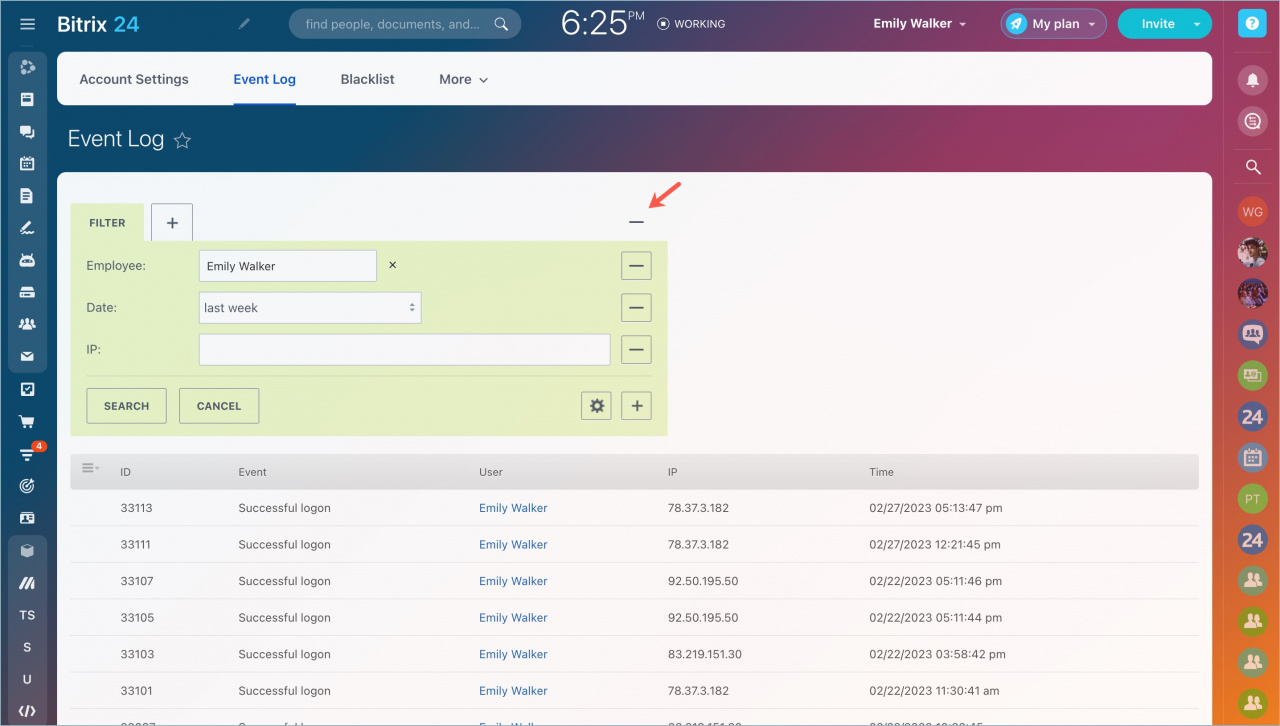 You can save the filter for you not to have to set it up again. Click the gear icon and select Save as.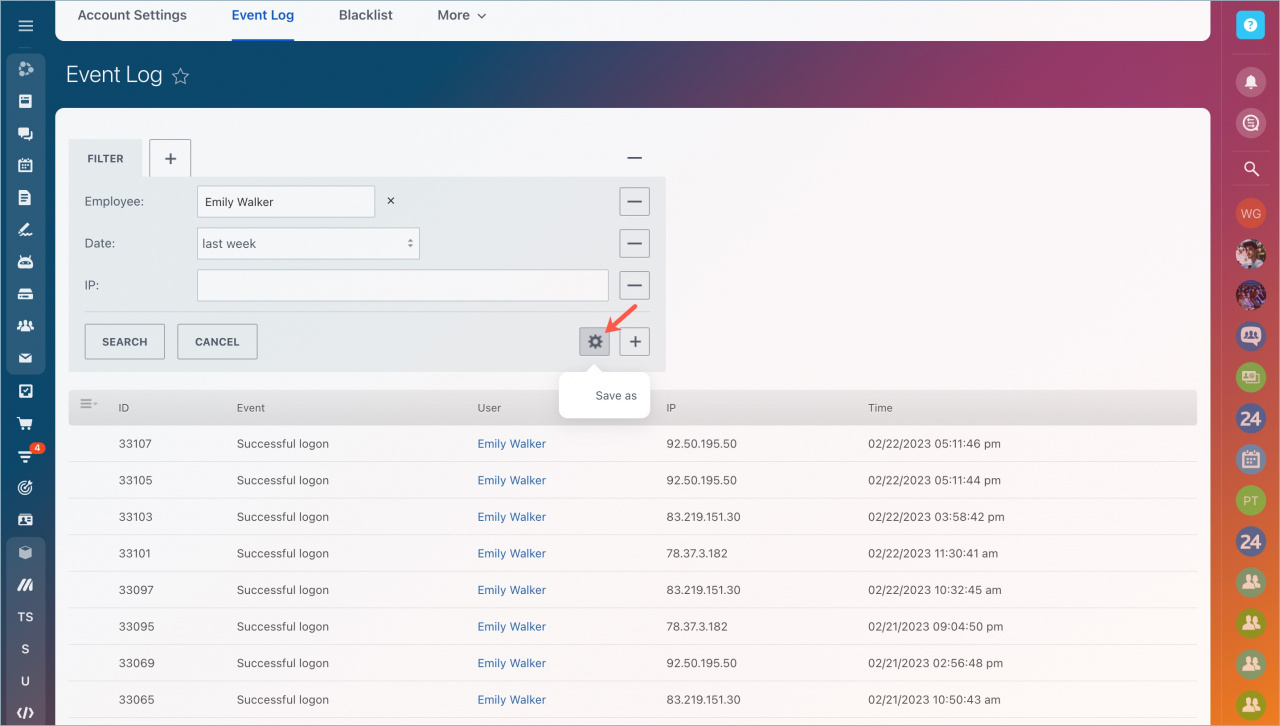 Click the + button next to the gear icon to specify the desired parameters for the filter.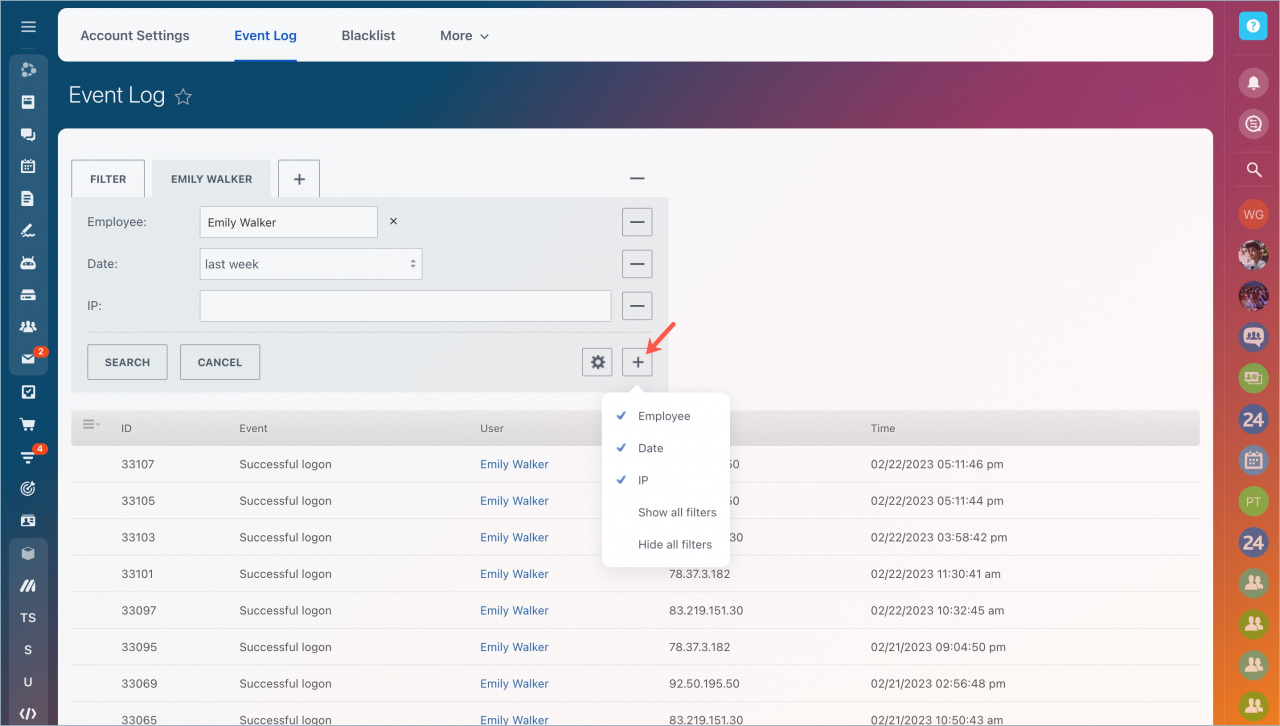 To add more filters, click the + button next to the existing filters.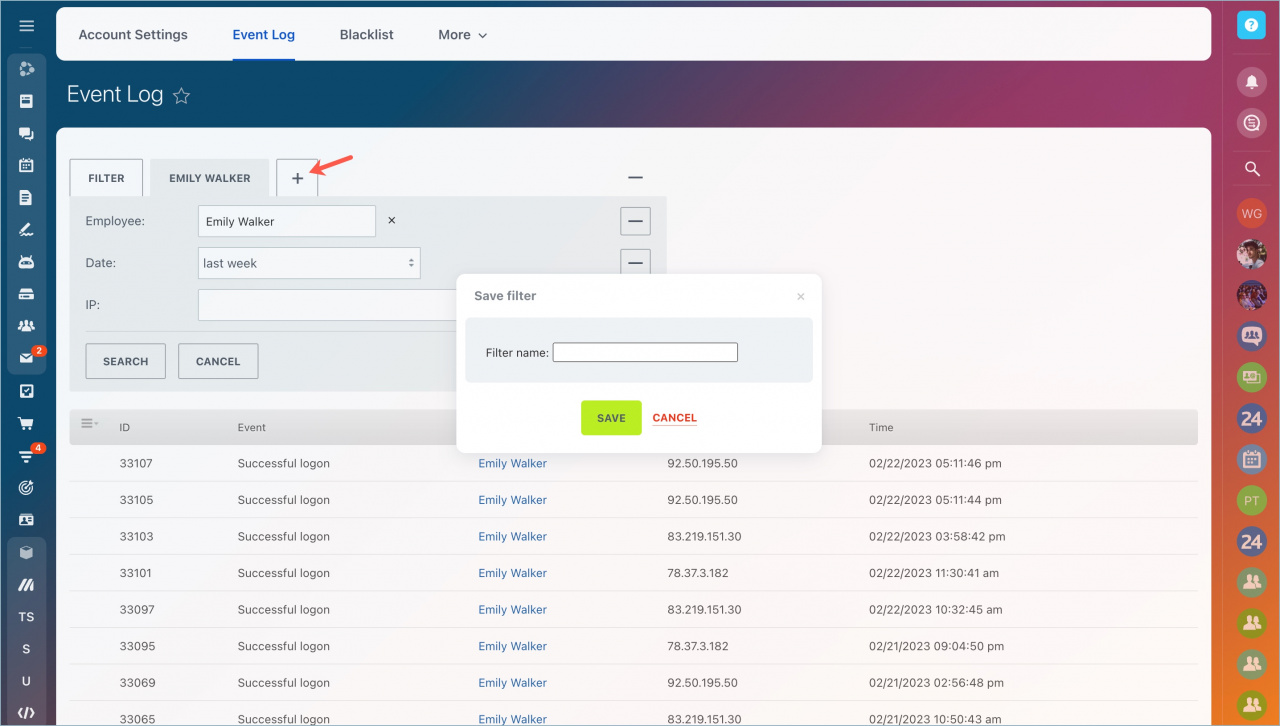 Read also: