Access to Bitrix24 is available from any computer and mobile device. But there are situations when it is needed to restrict access to the account from other places. You can configure the IP restrictions option. Thus, your employees will be able to enter Bitrix24 only from certain IP addresses.
Restrict access to Bitrix24 by IP-address option is available only for Professional and Enterprise plans.
How to restrict access
Go to the Settings in the left menu and find the IP restrictions section. Click Add and select an employee or a whole department you are going to restrict access to. Specify an IP address or a range you want to use to log in to Bitrix24.
IP restrictions do not apply to the administrators. Users with this role will be able to login to Bitrix24 from any IP address.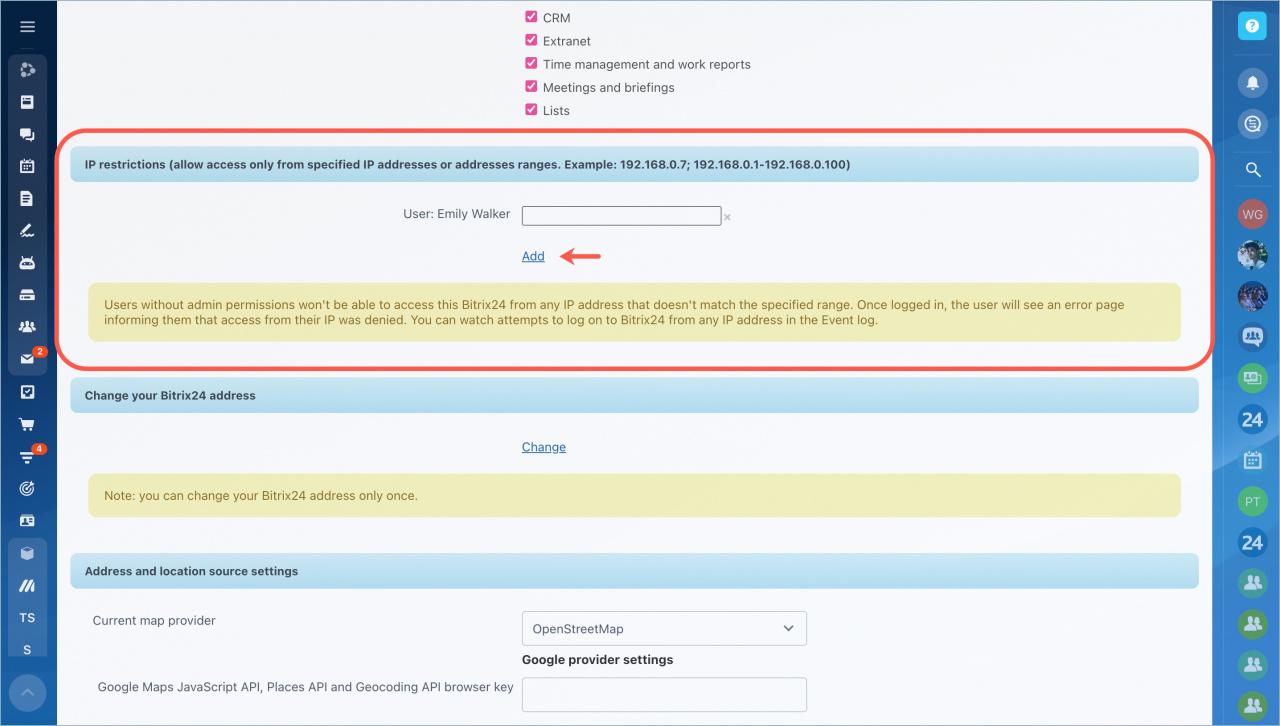 Don't forget to save the settings. Click the Save button at the bottom of the page.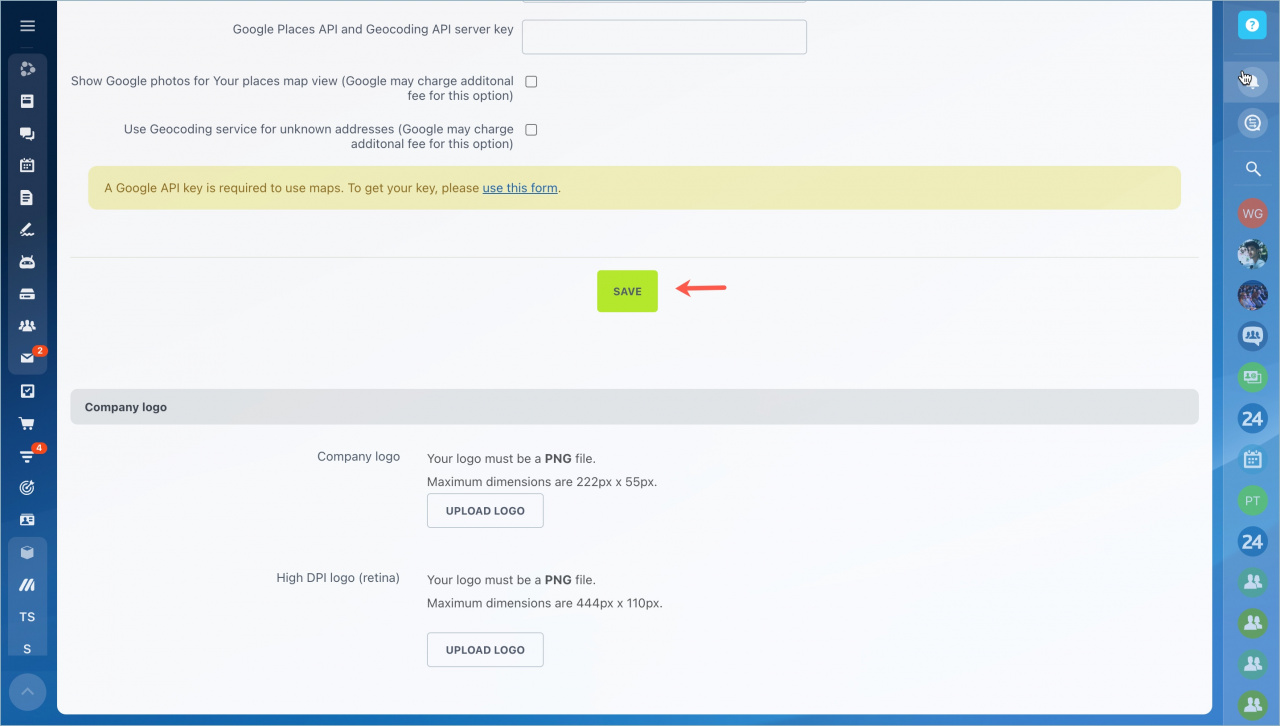 Now employees will be restricted from logging in to your Bitrix24 from any IP address which is not specified in the settings. In such cases, the error page will inform that access from this IP is denied. You can track attempts to log in to Bitrix24 from other IP addresses in the Event Log.
Read also: