Event log page allows Bitrix24 administrators to see employees logs with details - date & time & IP.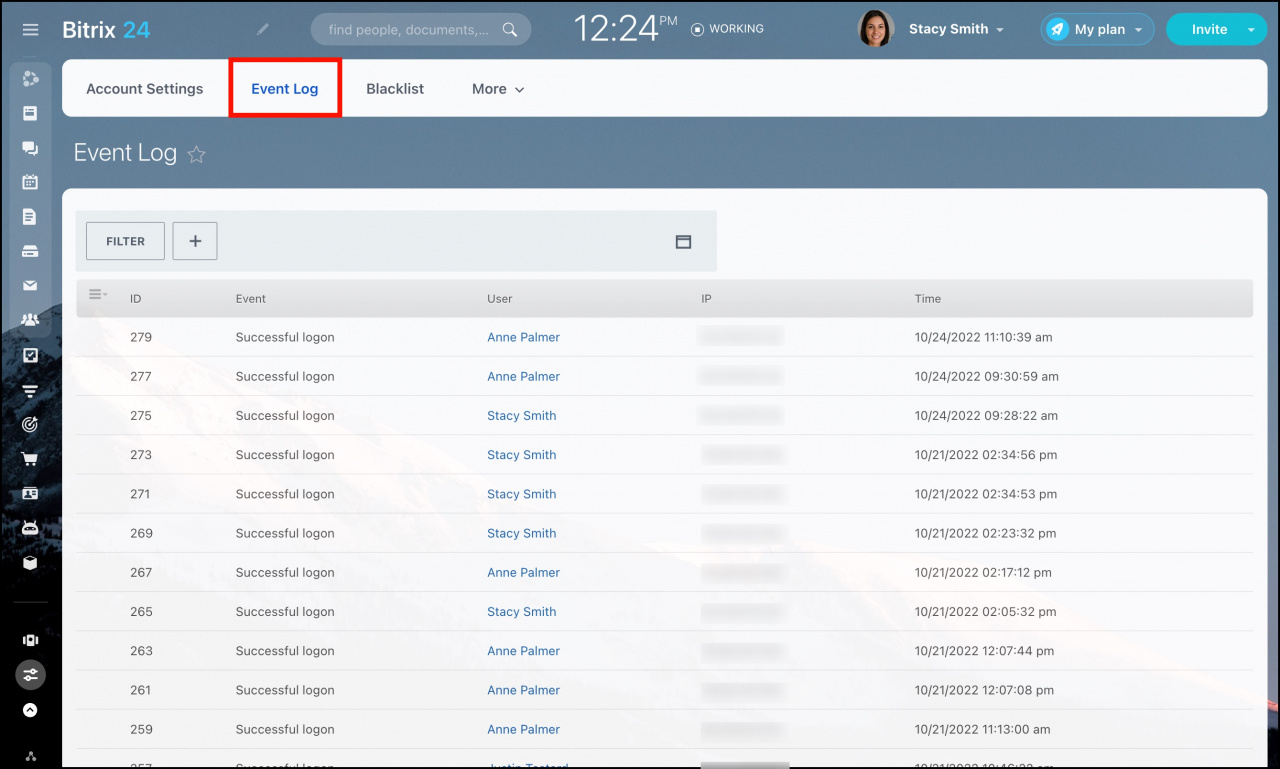 The information on this page may be useful in different cases. First, if you don't have IP restriction enabled, you will be able to see if your employees are accessing Bitrix24 from office or other places. The login time is also important in order to identify suspicious activity or employees who are chronically late. Finally, event log is indispensable for conflict resolution, should any legal issues arise.
Filter above the list allows to search for logs by 3 main parameters - employee name, log date and IP.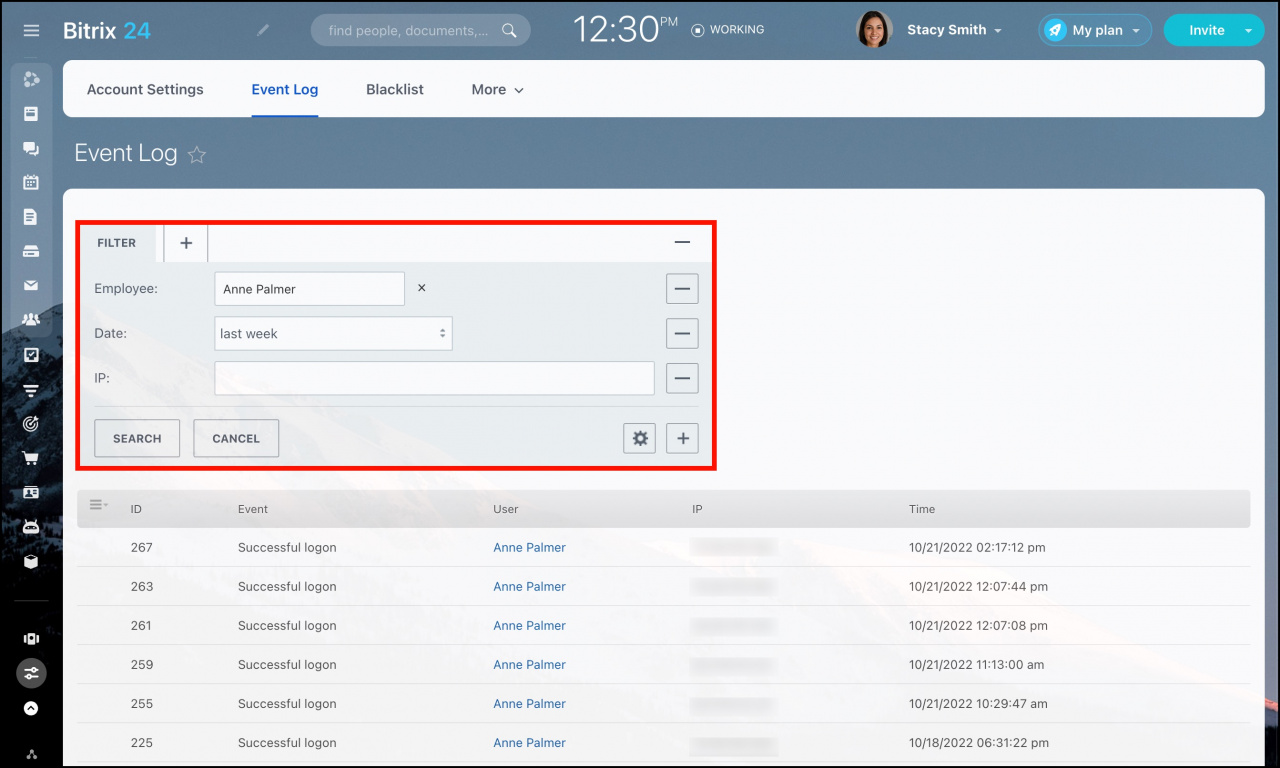 Check if Event log option is available on your plan. You can find all the information about Bitrix24 plans on the
pricing page
.
IP restrictions
You can allow access to your Bitrix24 account only from specified IP addresses or addresses ranges. You can configure IP restrictions on Account Settings page. Choose users and add IP addresses. Example: 192.168.0.7; 192.168.0.1-192.168.0.100
Important: this option is not applied for users with administrative rights – they can access Bitrix24 from any location. Access limit by IP is available to Bitrix24 commercial plans subscribers only.