In Bitrix24 chat, you can send messages to yourself. This feature is useful if you need to save a message as a draft, create a note or if you don't want to lose a weblink or any important information.
Only you can see messages in this chat.
If you have the web version or the Bitrix24 mobile app, just search for yourself in the chat list.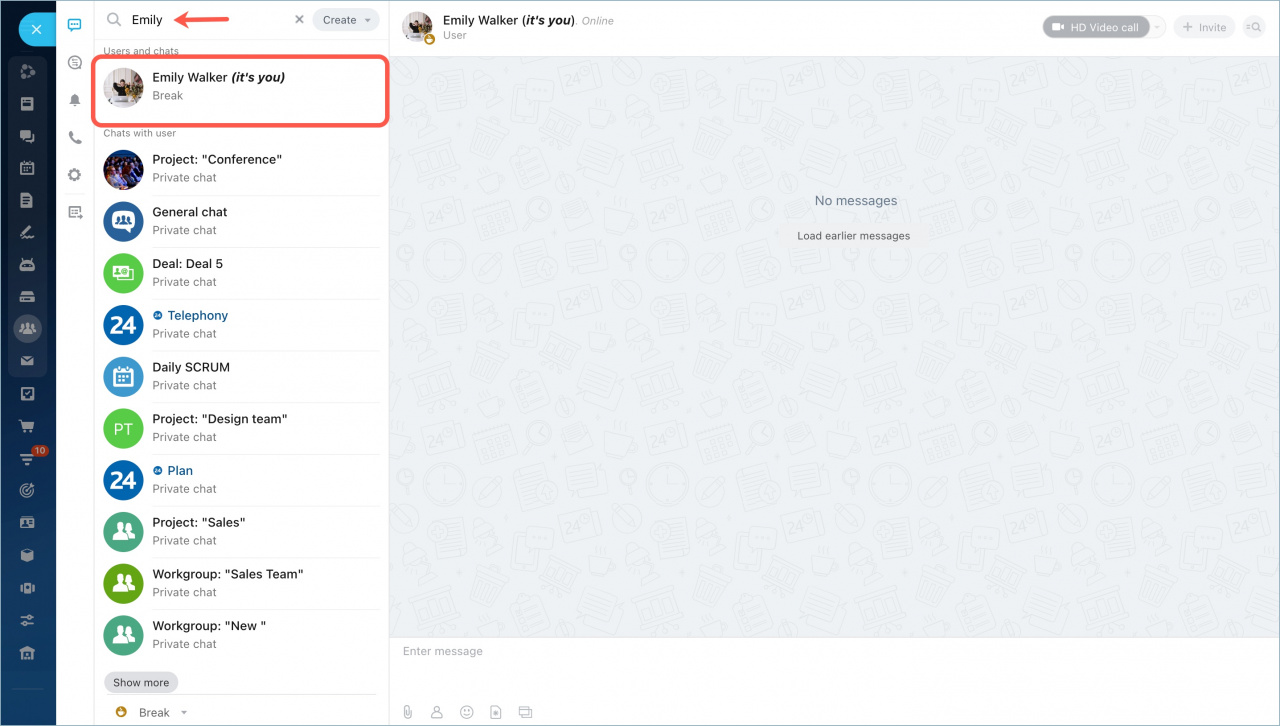 In the Bitrix24 Desktop app for Win or Mac, just click on your avatar in the upper left corner or search for yourself in the search bar.