We understand that more and more companies start using Bitrix24 for video calls and voice calls, so we're working hard on improving the connection quality. Thanks for using Bitrix24!
Video calls and voice calls between employees
To call an employee:
Allow Bitrix24 Messenger to access camera and microphone > start conversation.
You can send text messages to the user you are talking to, or send messages to other users while video calling.
Voice and video calls between employees are not recorded.
Group Calls
Create a private group chat and perform a video call to start a group call.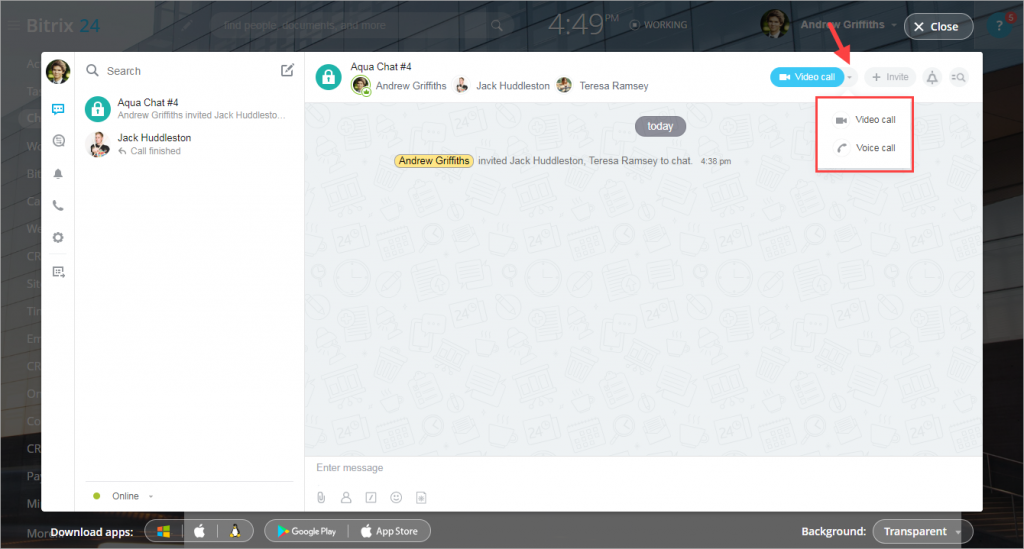 You can also invite new users to a chat while video calling.
Technical requirements
Technical requirements are described in this article - Technical requirements for video calls.
In the Bitrix24 Mobile app, you can perform and accept only one-on-one calls.
The duration of video and voice calls between employees is not limited.