Emoji are ideograms used in electronic messages and web pages to express an idea or an emotion. They are much like emoticons, but emoji are actual pictures instead of symbols.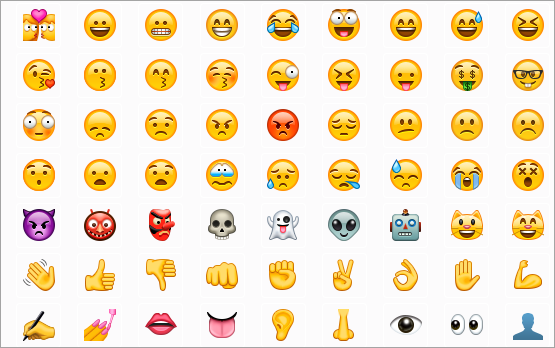 Emoji are supported by most of the operating systems (Windows, MacOS, iOS, Linux, Android), office suites (MS Office, LibreOffice, OpenOffice, etc.), social networks and messengers (WhatsApp, Viber, FB Messenger, Telegram, Facebook, etc.).
Bitrix24 supports emoji in Feed messages and comments, chats in Bitrix24 Messenger or Desktop app.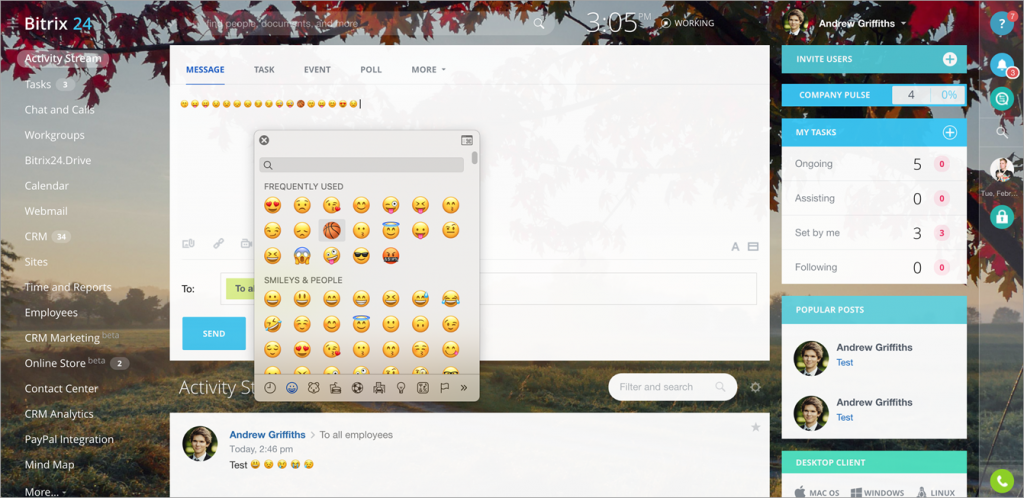 The same emoji can be displayed differently depending on your OS: colored, black-and-white or even as an empty box.
How to use emoji
Windows 8.1/10
There are two ways to use emoji in Windows 8.1/10:
Press WIN ; or WIN . and select an emoji (these combinations work if Windows 10 Fall Creators Update is installed).

Or you can use the On-Screen Keyboard (OSK). Read how to use it here - Use the On-Screen Keyboard (OSK) to type. Then click the emoji button on the keyboard and select an emoji.
Windows 7
Windows 7 doesn't fully support emoji. Some of them can be displayed as black-and-white images or not displayed at all.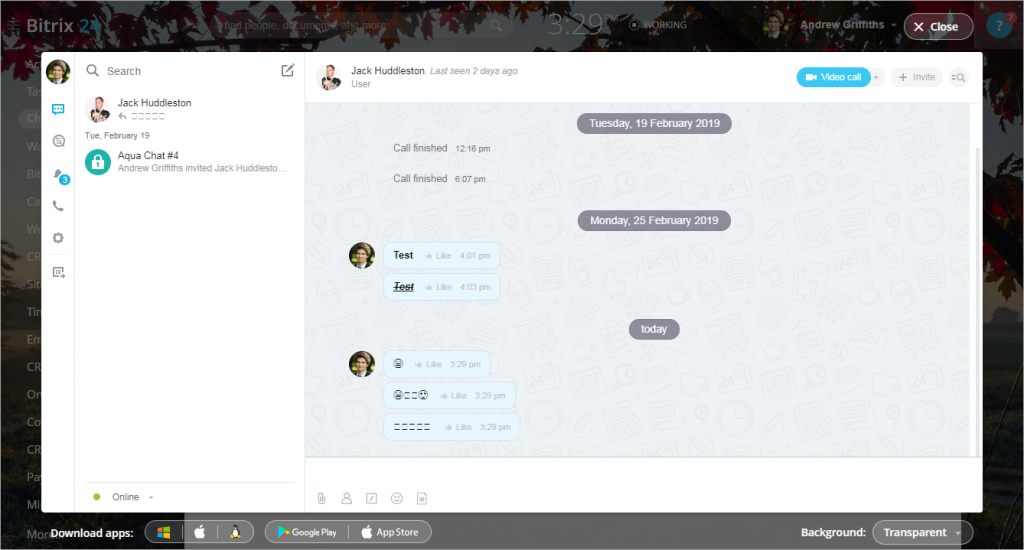 If all emoji are displayed as empty boxes, try to install this Windows update
Install browser extensions (add-ons) to use emoji (Chrome, Firefox, Opera).
iOS and Android
iOS and Android devices have the emoji button on the keyboard.
If there is no emoji keyboard on your iOS device by default, tap Settings > General > Keyboard > Keyboards > Add New Keyboard...