You can configure access permissions to work schedules and work time records in the Time and Reports section > Access Permissions.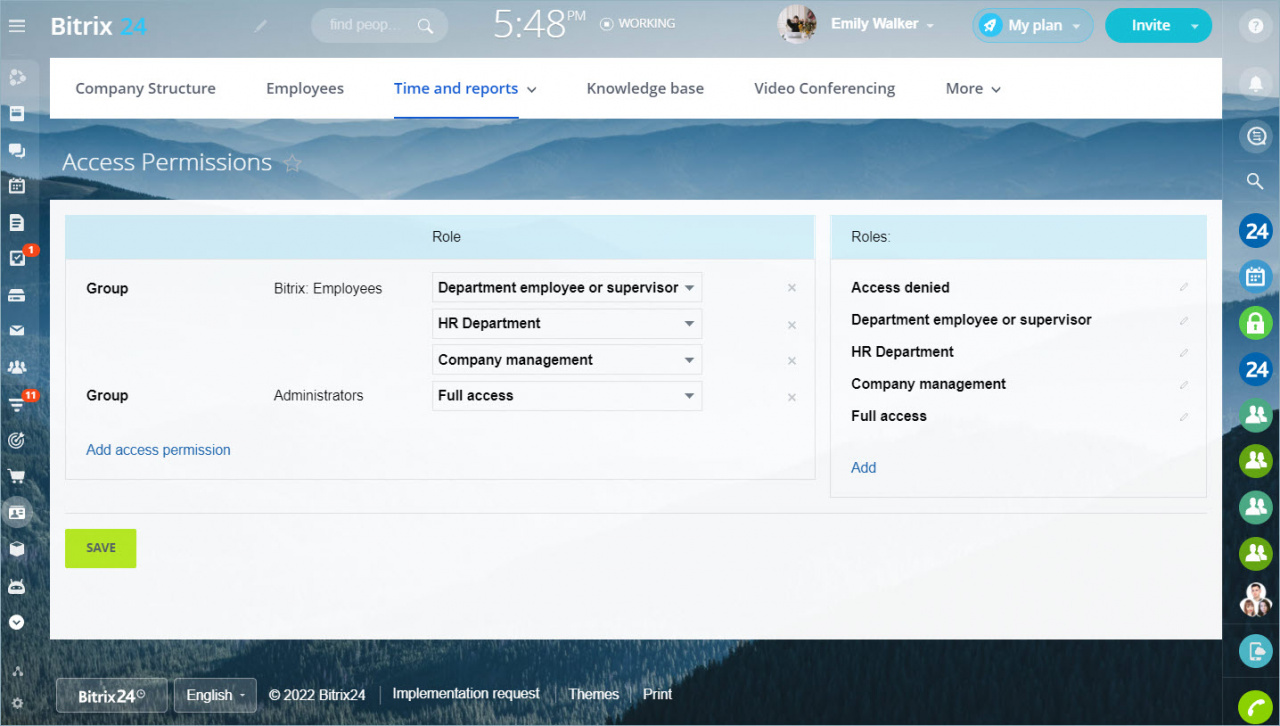 First, you need to add a role and then assign it to users.
How to add a new role
Click Add in the Roles section.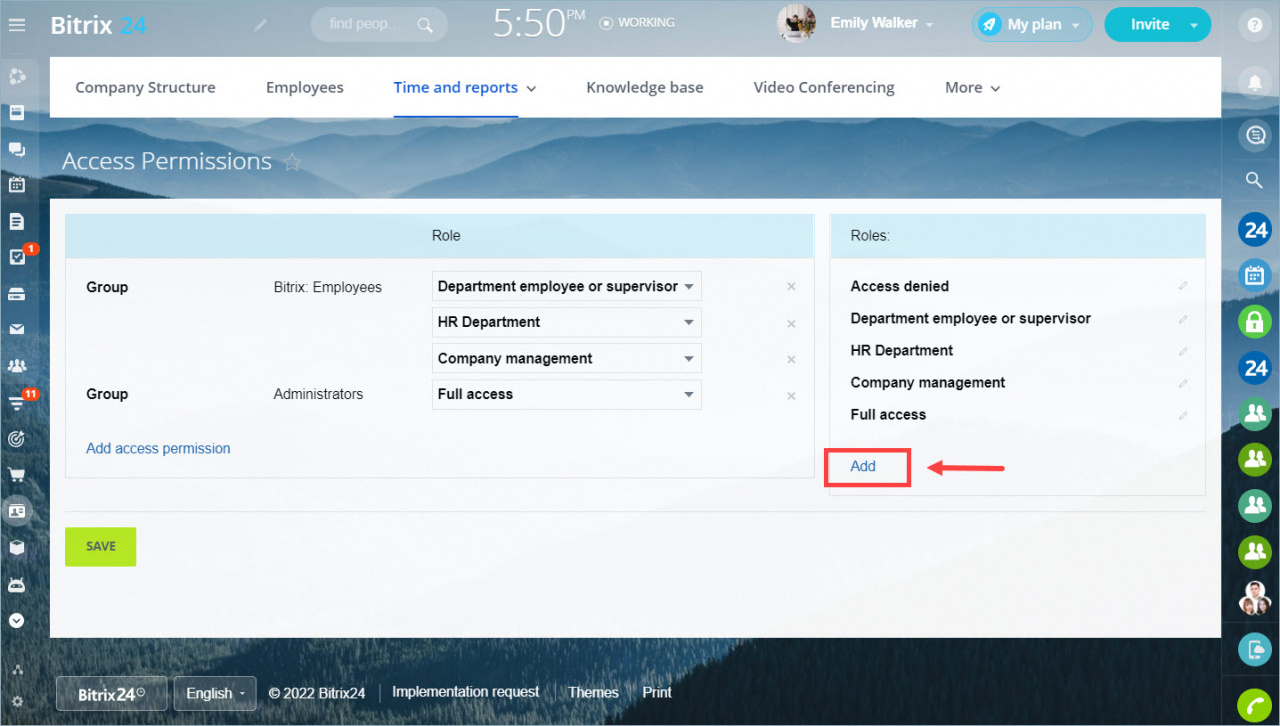 Specify the role name and access permissions for this role.
If you enable the User can edit settings option, users having this role will be able to configure access permissions settings.
How to assign roles to users
Click Add access permission and select users or departments.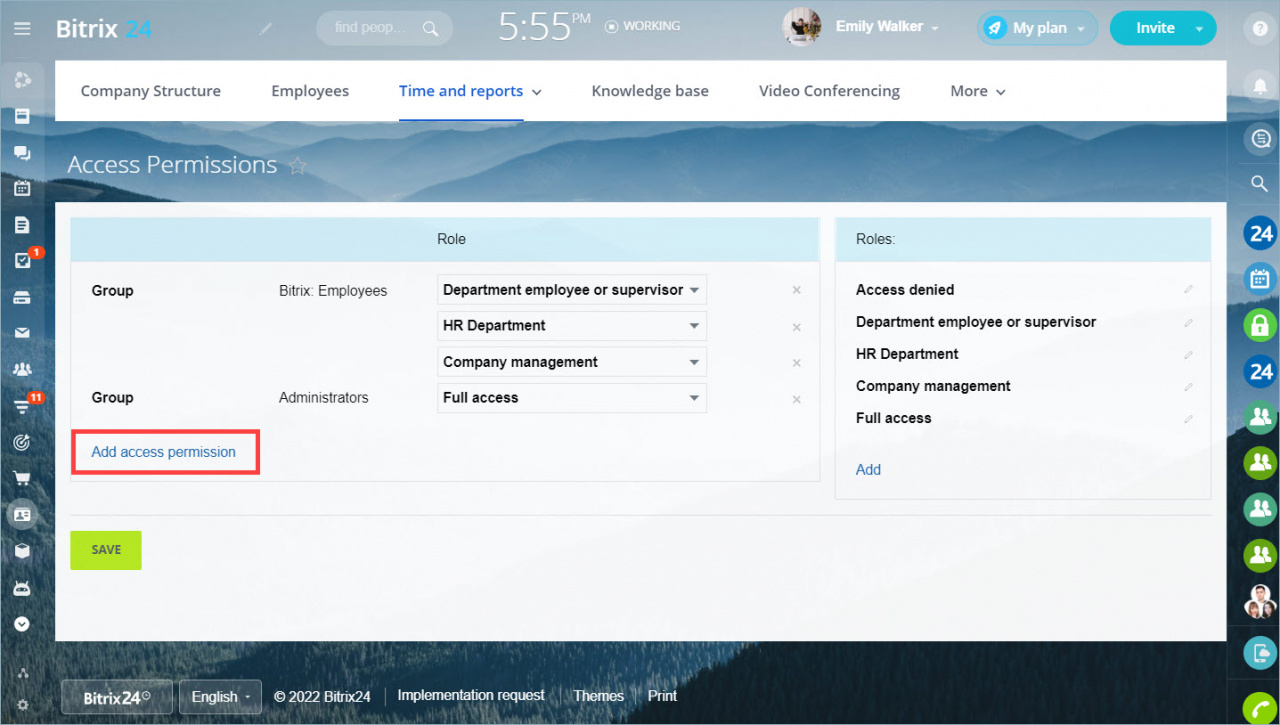 Assign a role to selected users or departments and click Save.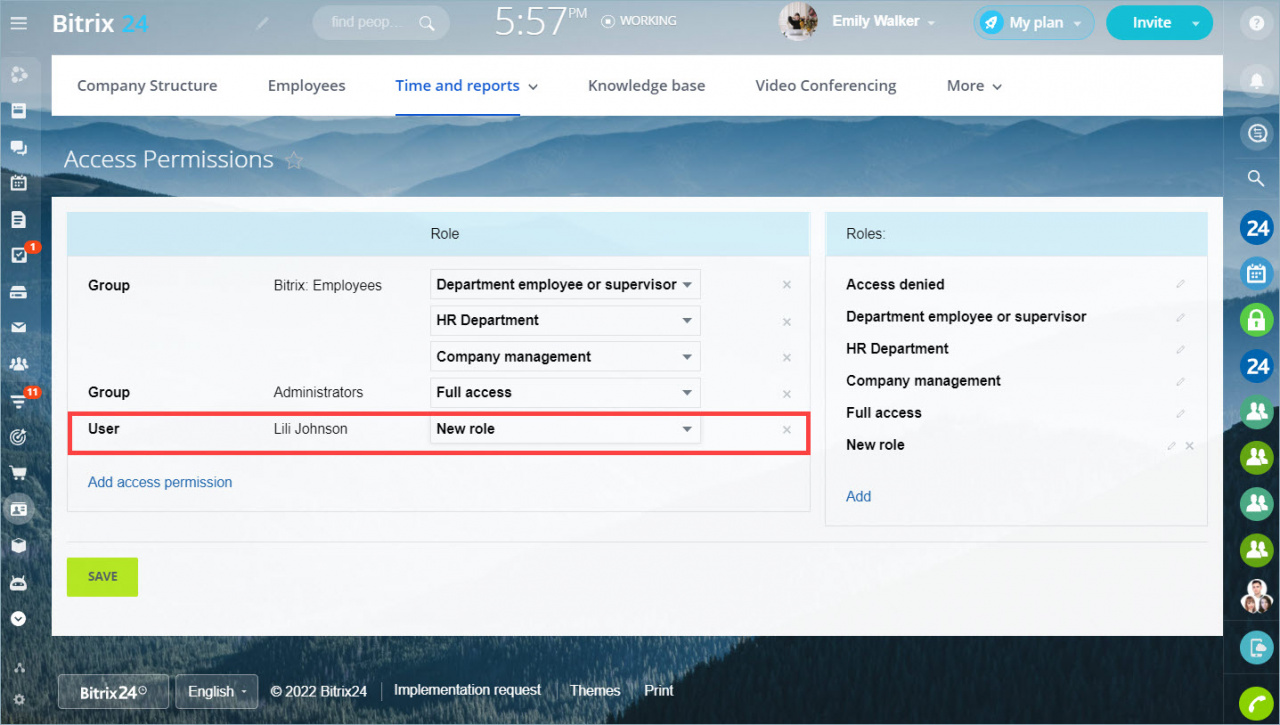 To work with time management, the user must have at least the Department employee or supervisor role configured.