The time management system installs discipline in the work schedule without creating a high-pressure atmosphere. Clocking in, clocking out, and breaks are transparently recorded, and a convenient planner and daily report keep tasks organized and prioritized.
You can easily set up reporting on a daily, weekly, or monthly basis. Bitrix24 reminds employees to send reports, and the contents of the daily planner are helpfully included and can be edited before sending the final report. Plans for the next reporting period can also be submitted through this form.
The work report is evaluated by a supervisor and commentary can be added. All work reports of a given employee, department, or the whole company can be viewed with their evaluations and efficiency ratings.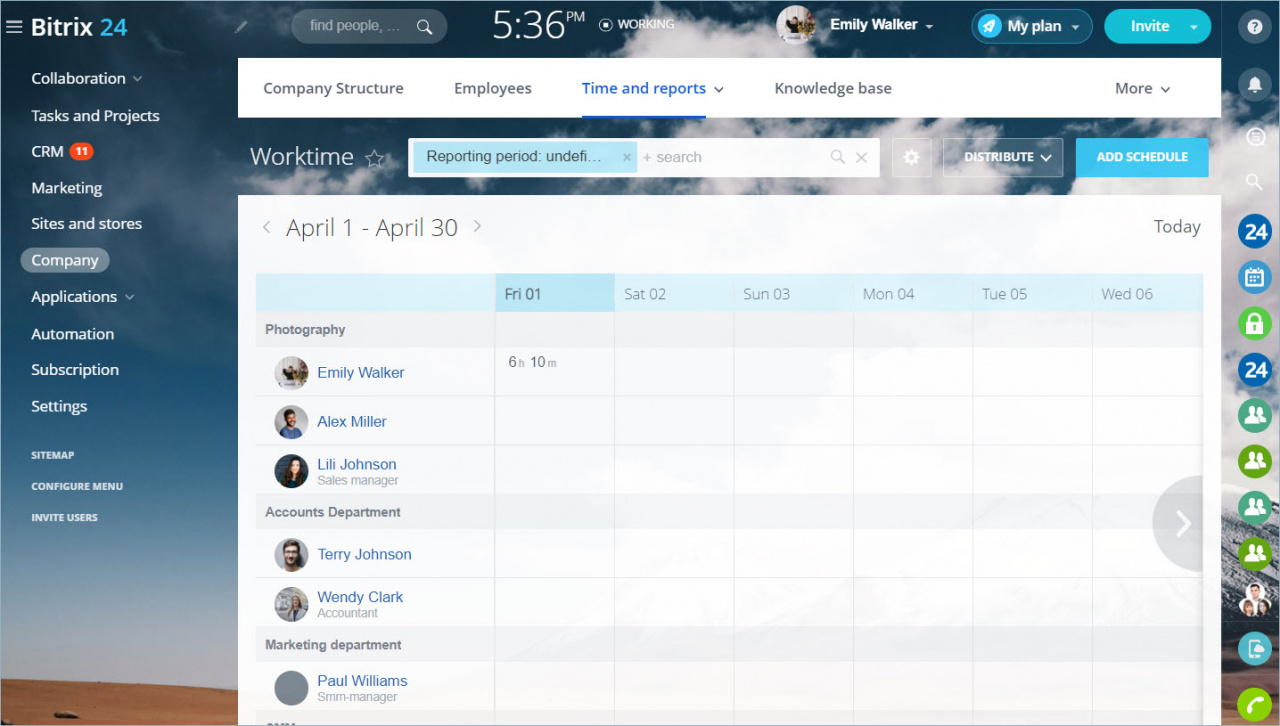 Recommended articles: