Worktime tracking option is available to Bitrix24 Professional plan subscribers only. Learn more about Bitrix24 plans -
Cloud pricing
.
Go to the Company section > Time and Reports > Worktime to view employees' worktime and daily reports.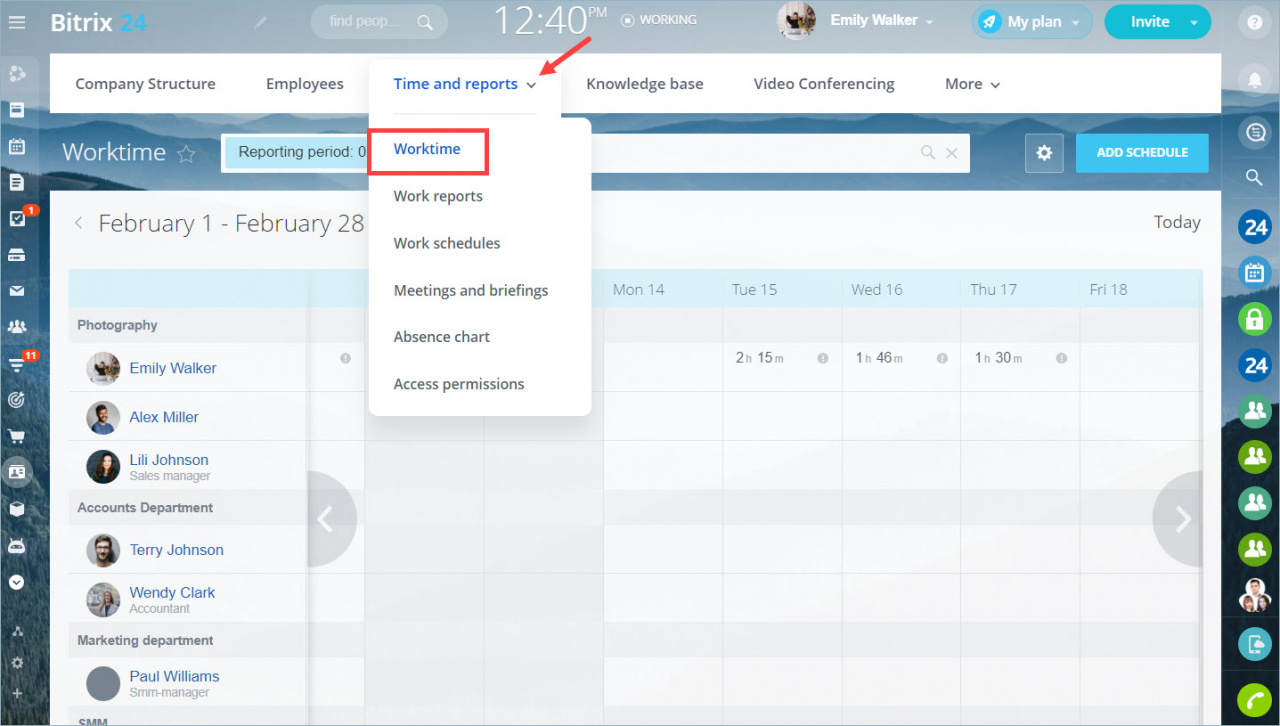 Regular employee can view only his/her worktime.
A supervisor can view his/her and subordinates' worktime.
An administrator can view any user's worktime.
Also, you can create additional roles and configure access permissions for these roles. Read more in the article - Work Schedules Access Permissions.
Additional settings
Click the actions menu button at the top right corner of the worktime table to view additional information.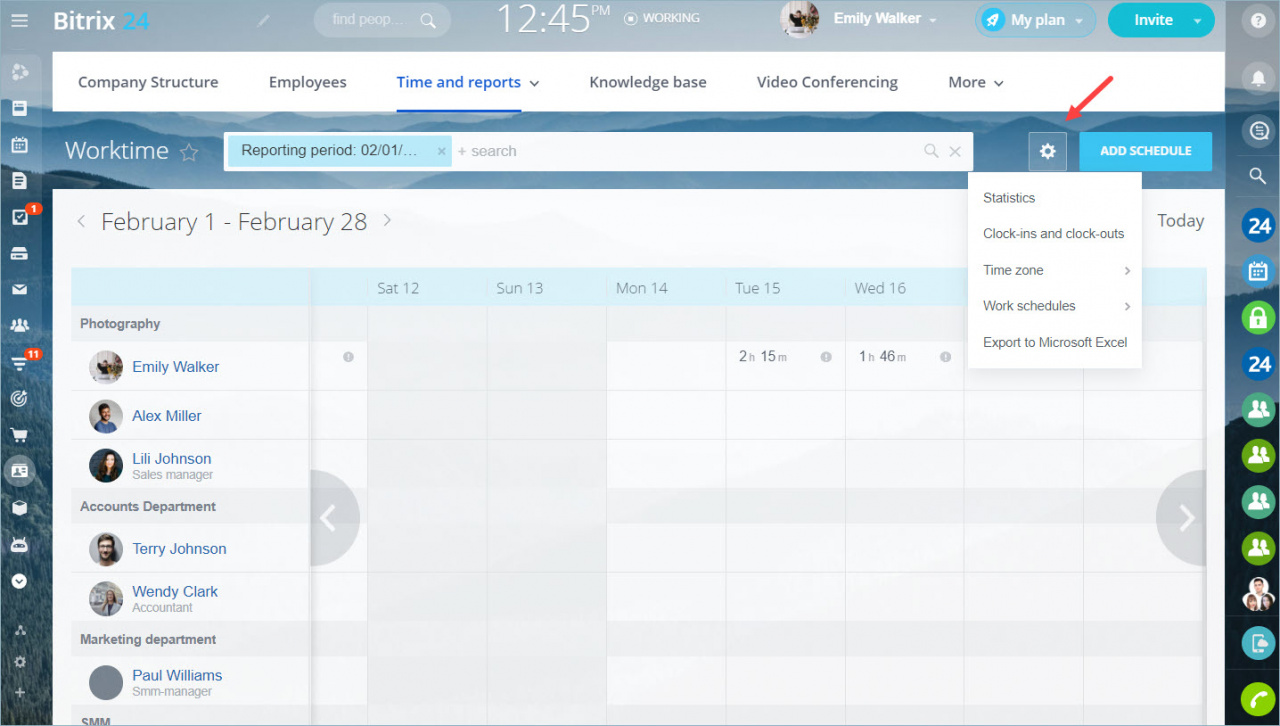 Workdays
To view the information about a workday, click on it in the worktime table. You will see the clock-in ad clock-out time, the break duration, the workday duration and the daily report.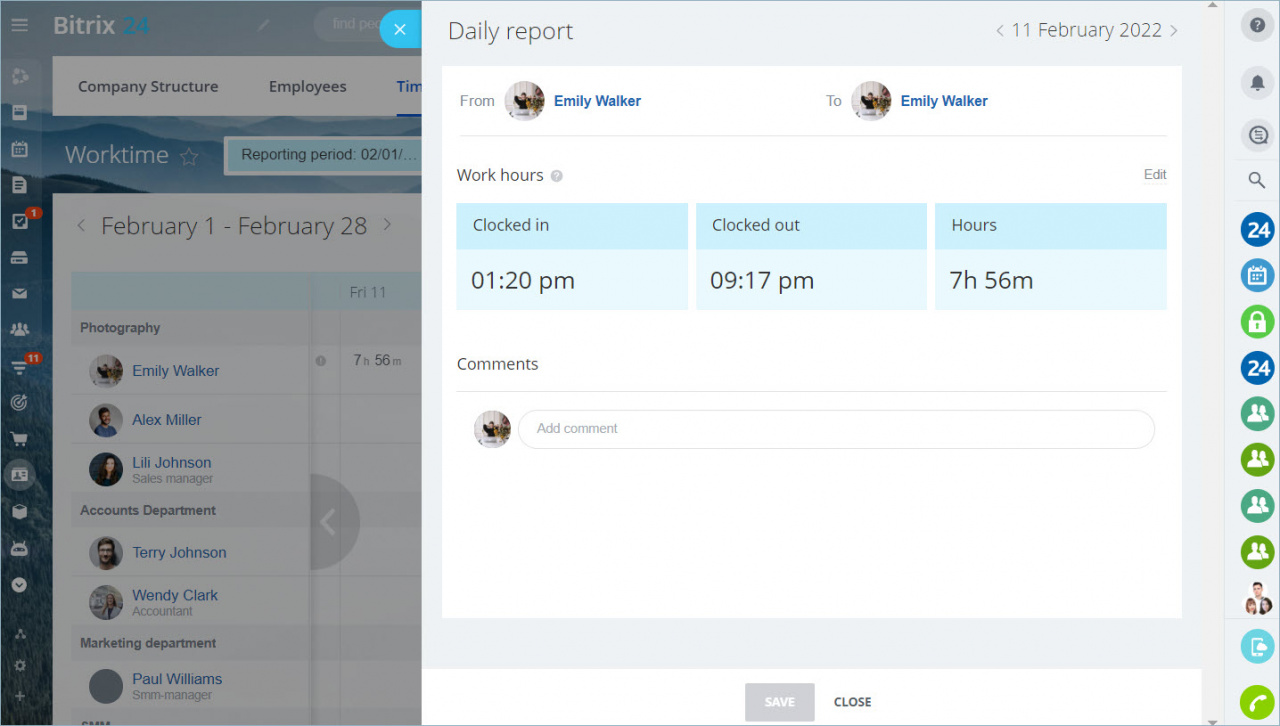 A supervisor can Edit his/her subordinates' work hours by clicking the corresponding button.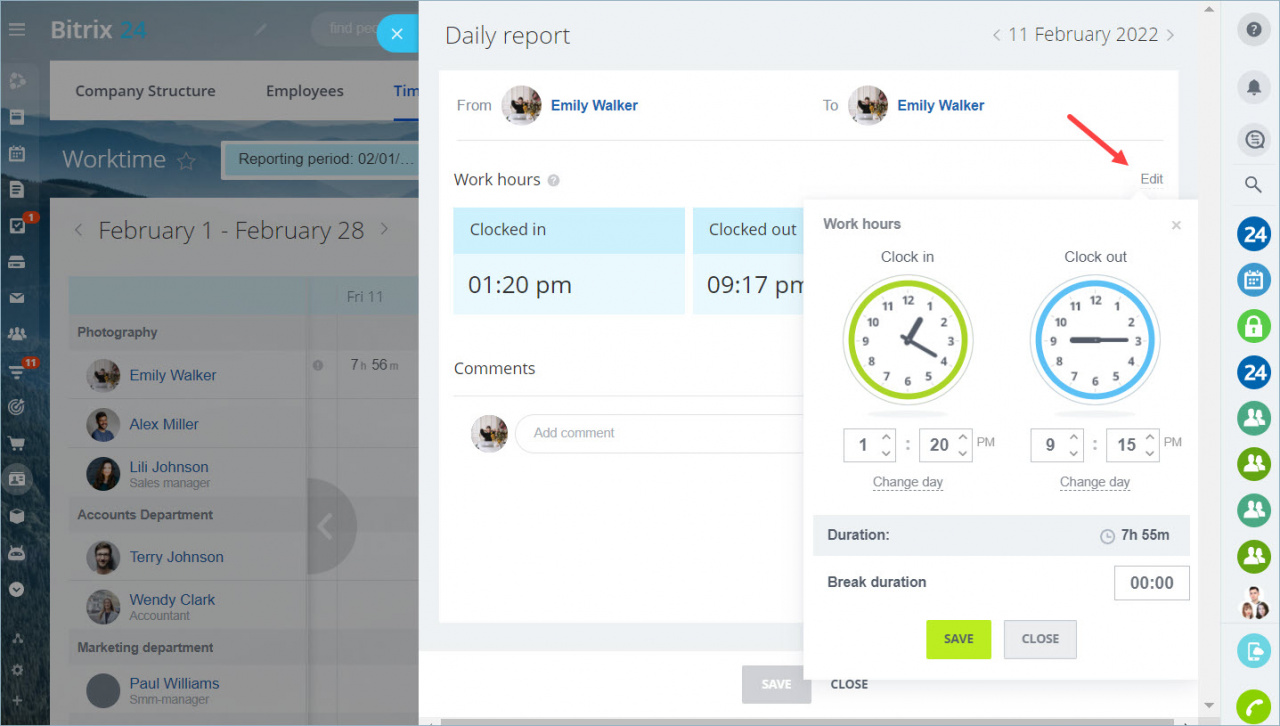 An employee may have two different recordings in the Worktime section on the same day. This happens if the employee has already started the working day and you assign him/her to another work schedule. In this case there will be You have not closed the previous working day message and the user will have to clock in again according to the new schedule.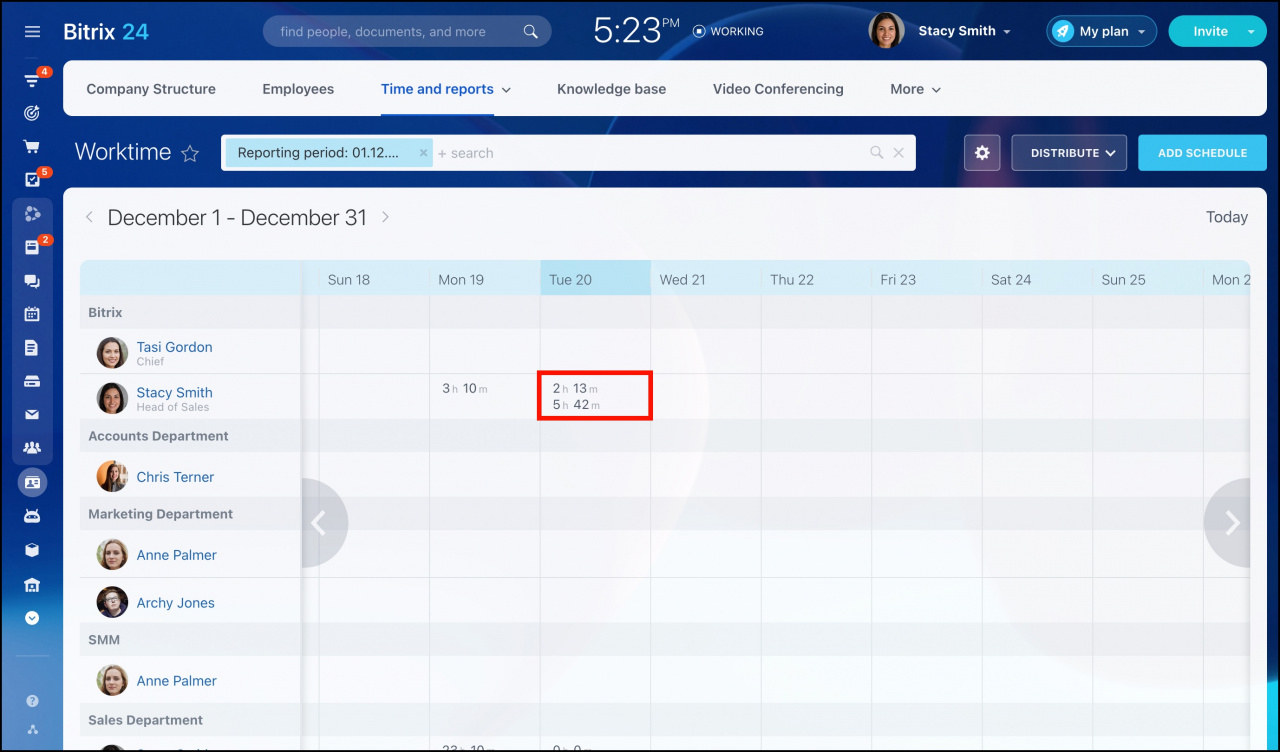 Workdays filter
If a user has access permission to View/edit all work time records, he/she can use the workdays filter.
Work schedules list
Click the cogwheel button to view the list of company's Work Schedules.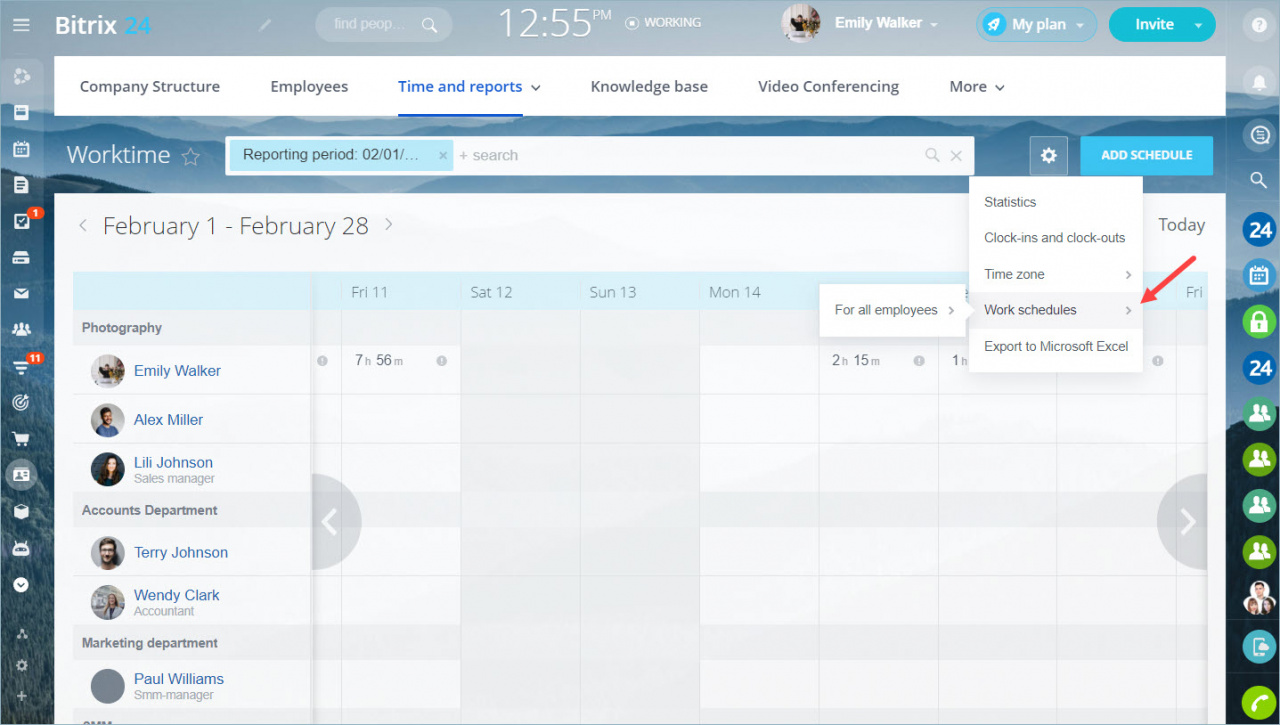 Administrators can also edit, delete or create new schedules.