In some situations, you may need to copy your CRM settings and import these settings to the other Bitrix24 Account.
For example, your company has several regional offices. All these offices use Bitrix24 CRM. You can configure Bitrix24 CRM only once and import its settings to other offices' CRMs.
When importing the configured Bitrix24 CRM to a Bitrix24 account, the following parameters will be deleted in this account's CRM and will be replaced with imported ones:
Custom fields (excepting Bind To Information Block type), CRM element form settings, deal pipelines, lead statuses and deal stages.
Workflows, automation rules and triggers.
Applications.
Import process will delete existing leads and deals. Make sure to
export these data
before starting the import process.
To transfer CRM settings, open the CRM you want to transfer > click the Configure button on the first stage of Kanban view or click the cogwheel button > Solution presets.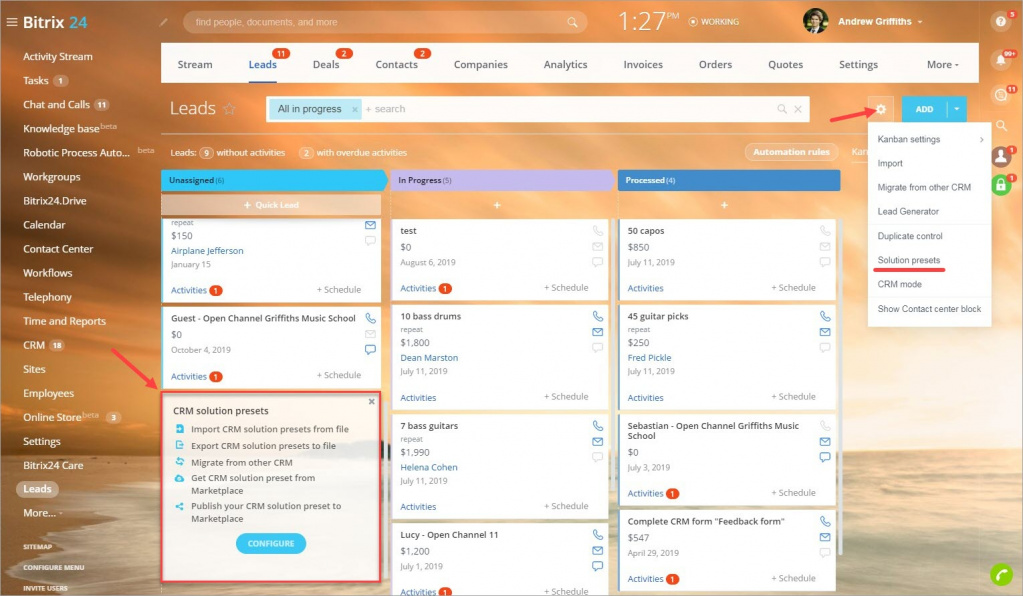 Click Open in the CRM solution preset block.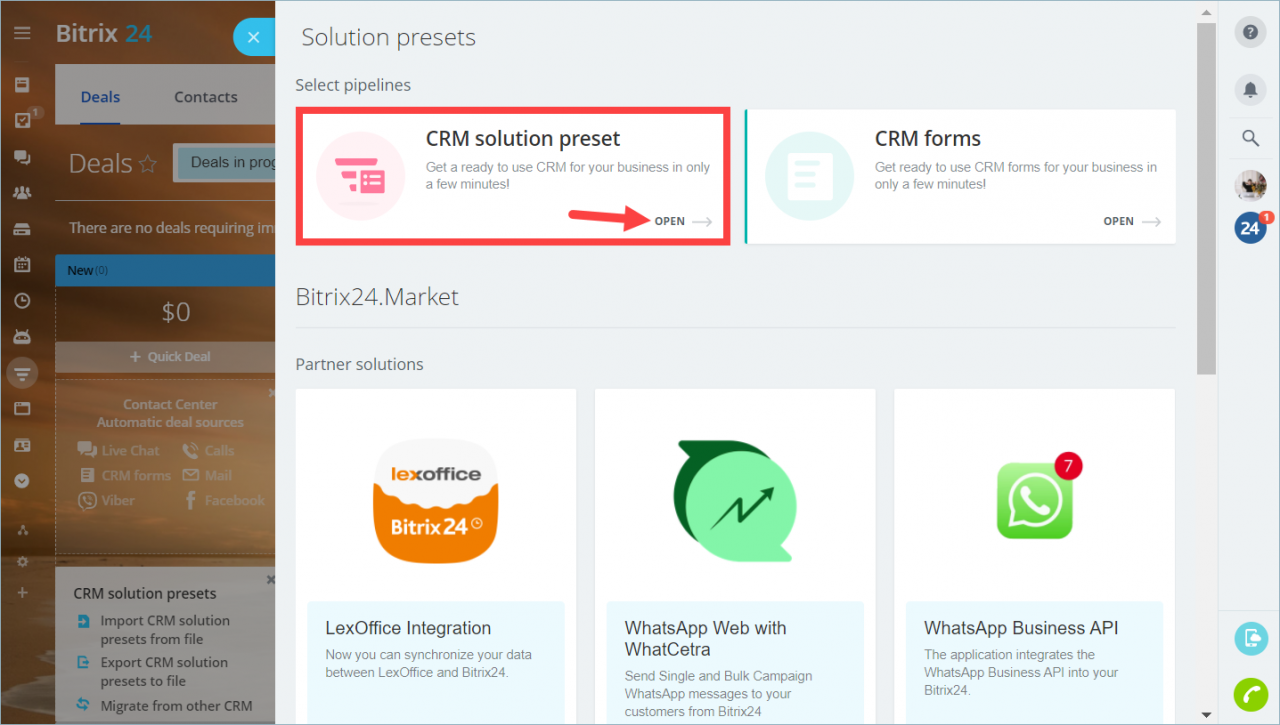 Click Export and download the exported file.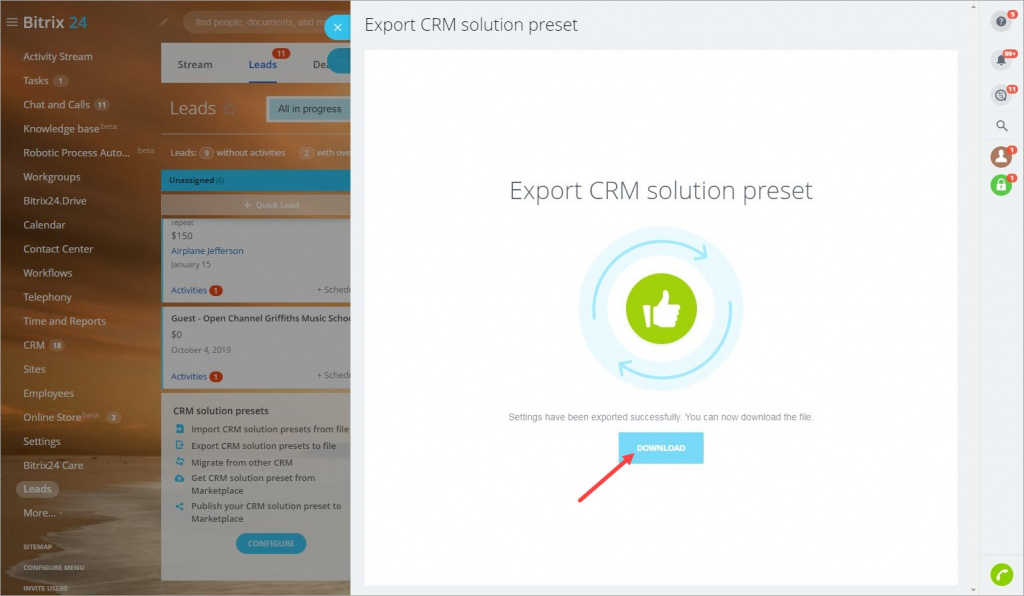 Then open the other Bitrix24 CRM > click the cogwheel button > Import > Continue > upload the exported file.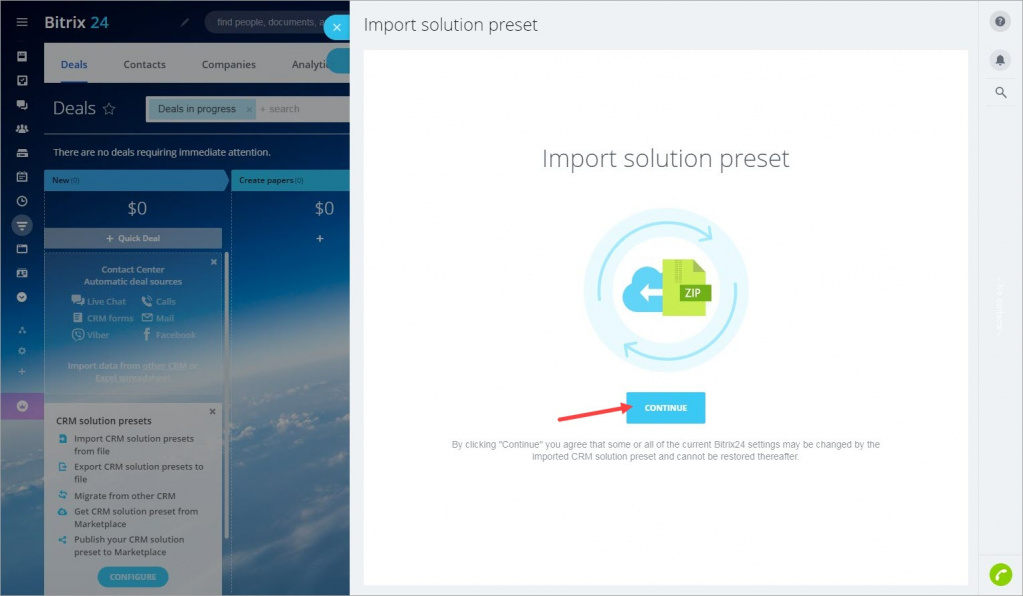 You'll see a notification when CRM settings are successfully imported, and you can start working with configured Bitrix24 CRM.