CRM Store is an online sales tool that allows you to accept payments from your customers straight in your CRM.
What is CRM Store
Companies are being forced to close their offline stores, and online stores are often too complicated to make a quick purchase and need lots of configuration. What to do? There is a mind-blowing solution - CRM Store. Here are the main advantages of the CRM Store:
Simplicity - all you need to do is to send an SMS message to a customer. The customer follows the link and pays the order.
Fast - it takes your manager a couple of minutes to generate an order link, send it to a client, and accept the order payment. Every step is saved to the deal timeline.
Customer loyalty - even if the offline store is closed, you can still chat with a client. The client values your availability and effort and becomes a loyal customer.
Before using the CRM Store, make sure to:
Add the information about your company to the payment page.
Configure SMS service provider, for example, Twilio.
Connect payment systems.
How it works
Open any deal form and click Receive payment: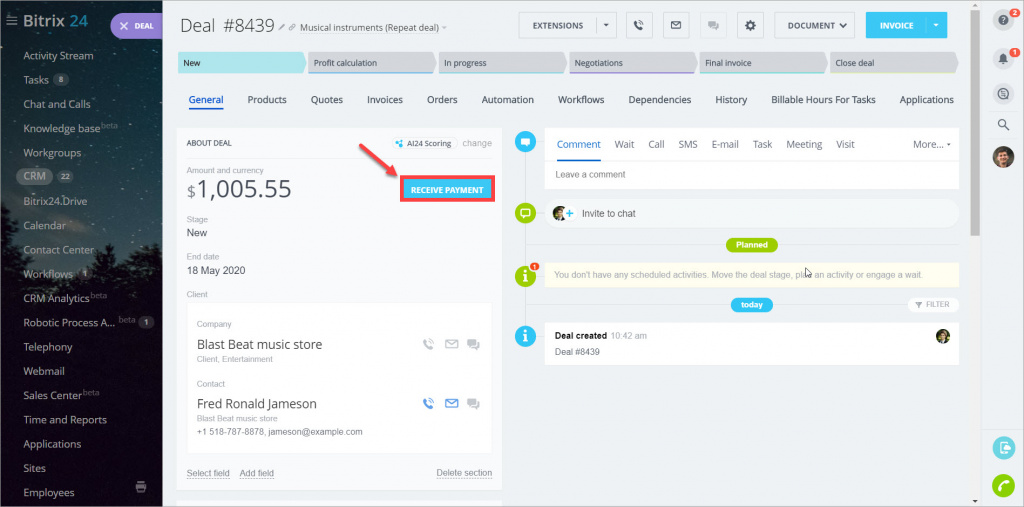 Select or create new products or services. If you've already done it when adding the deal, these products/services will be selected automatically.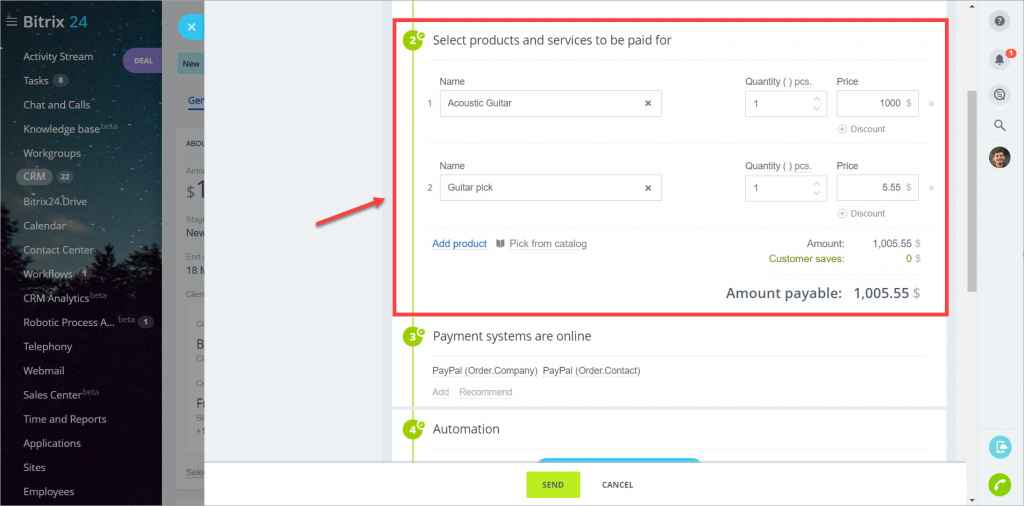 Select a stage the deal will be moved to after the payment is received.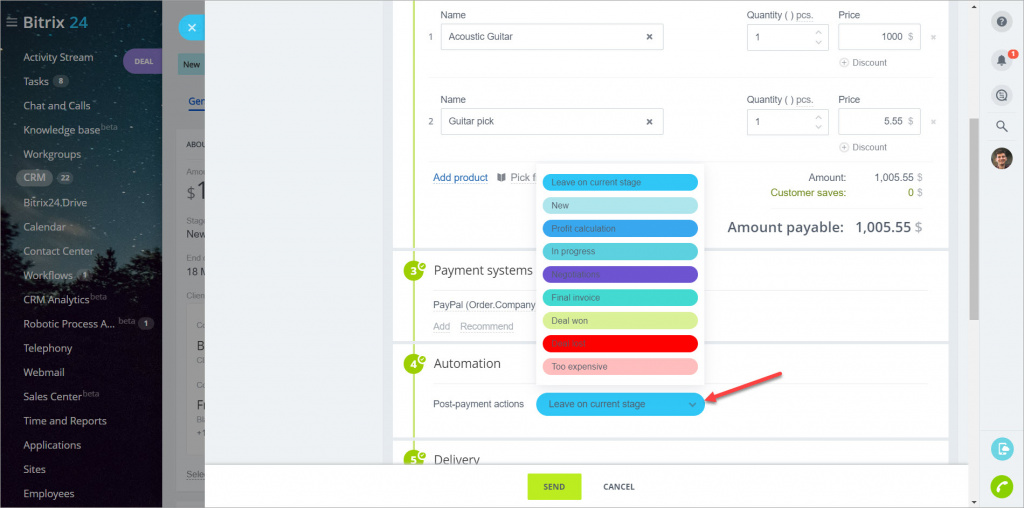 Select a delivery service and click Send.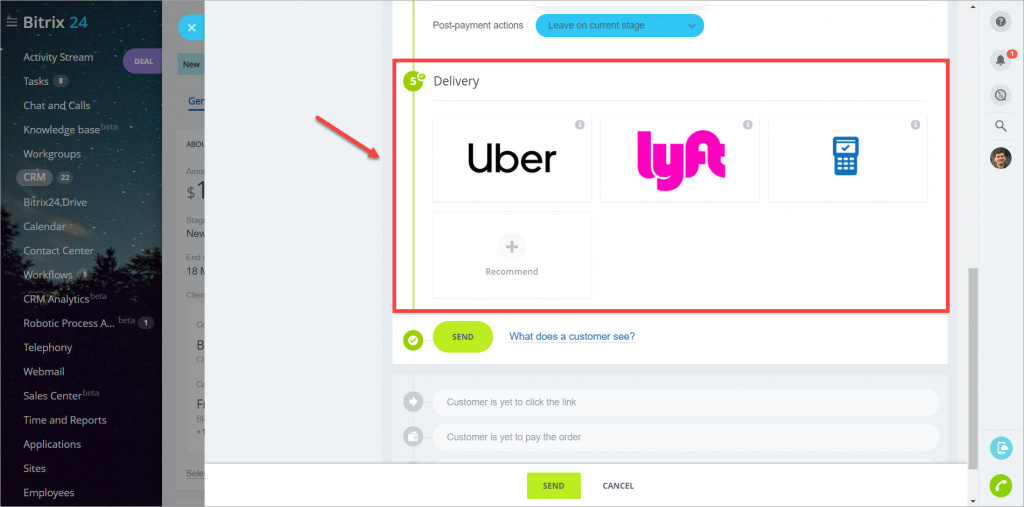 Delivery services are not available at the moment. We are currently working on adding them. For now, you can Recommend a delivery service or skip this step.
How it works for a client
The client gets the SMS message with a link to the order page.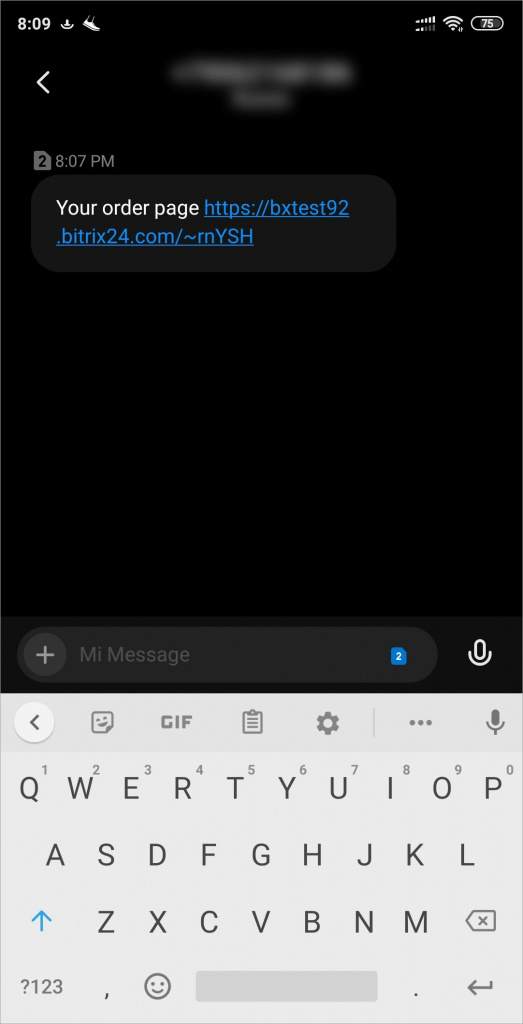 The client follows the link and checks the information about his/her order. Then he/she selects a suitable payment method (in our case, it's PayPal) and taps Pay.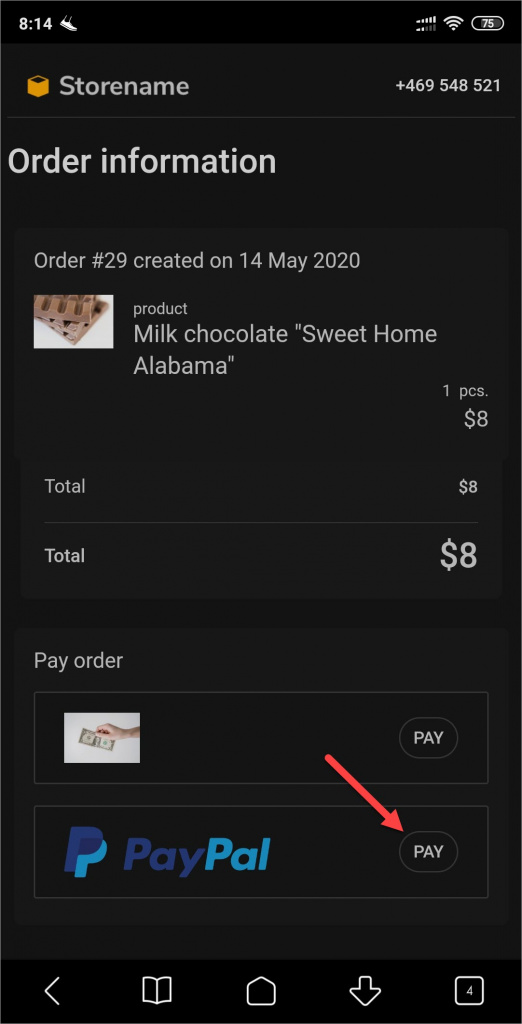 How it works for a manager
After the payment is processed, it'll be displayed in the deal timeline.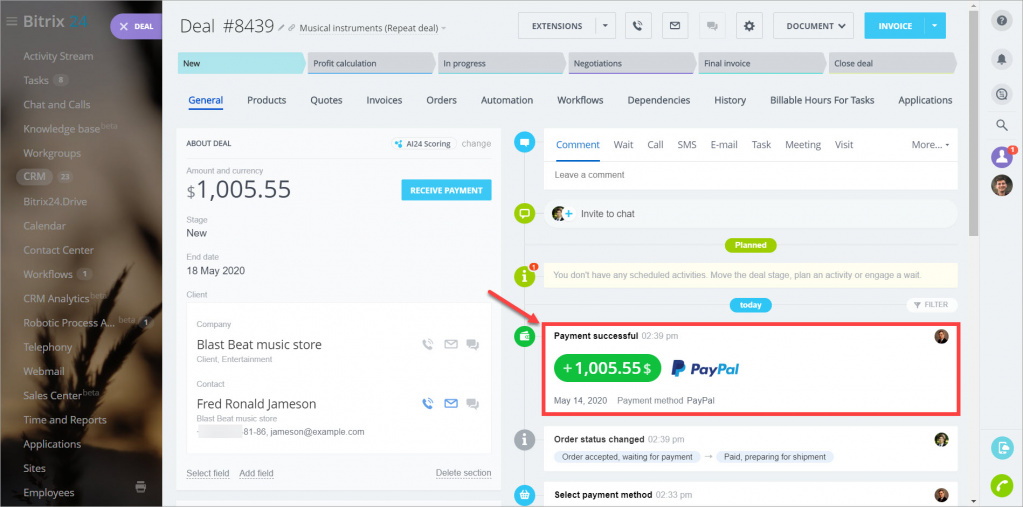 Recommended articles: