CRM.Payment is a tool for accepting payment in the deal form. It allows you to accept payment via special systems connected to Bitrix24.
Simplicity - all you need to do is to send an SMS message to a customer. The customer follows the link and pays the order.
Fast - it takes your manager a couple of minutes to generate an order link, send it to a customer, and accept the order payment. Every step is saved to the deal timeline.
Customer loyalty - even if the offline store is closed, you can still chat with a customer. The customer values your availability and effort and becomes loyal .
How CRM.Payment works
In the deal form, click Receive payment.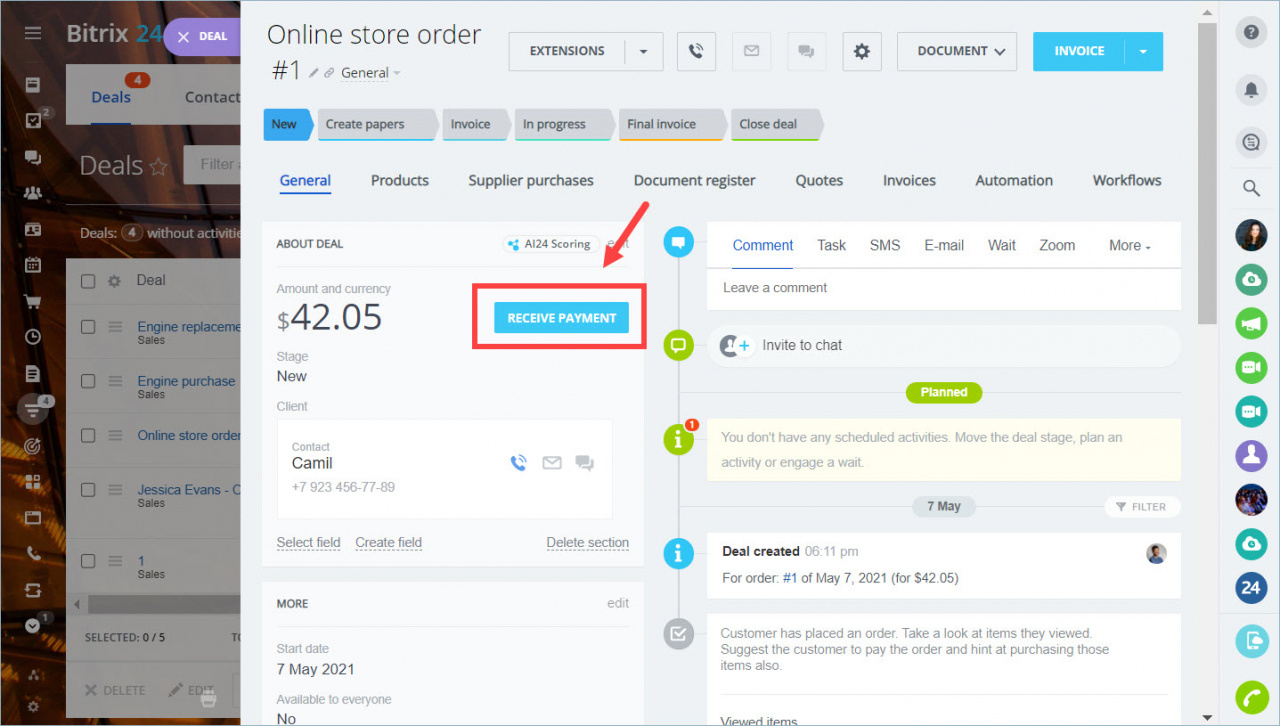 What to do if there is no Receive payment button
Specify the product the customer has chosen.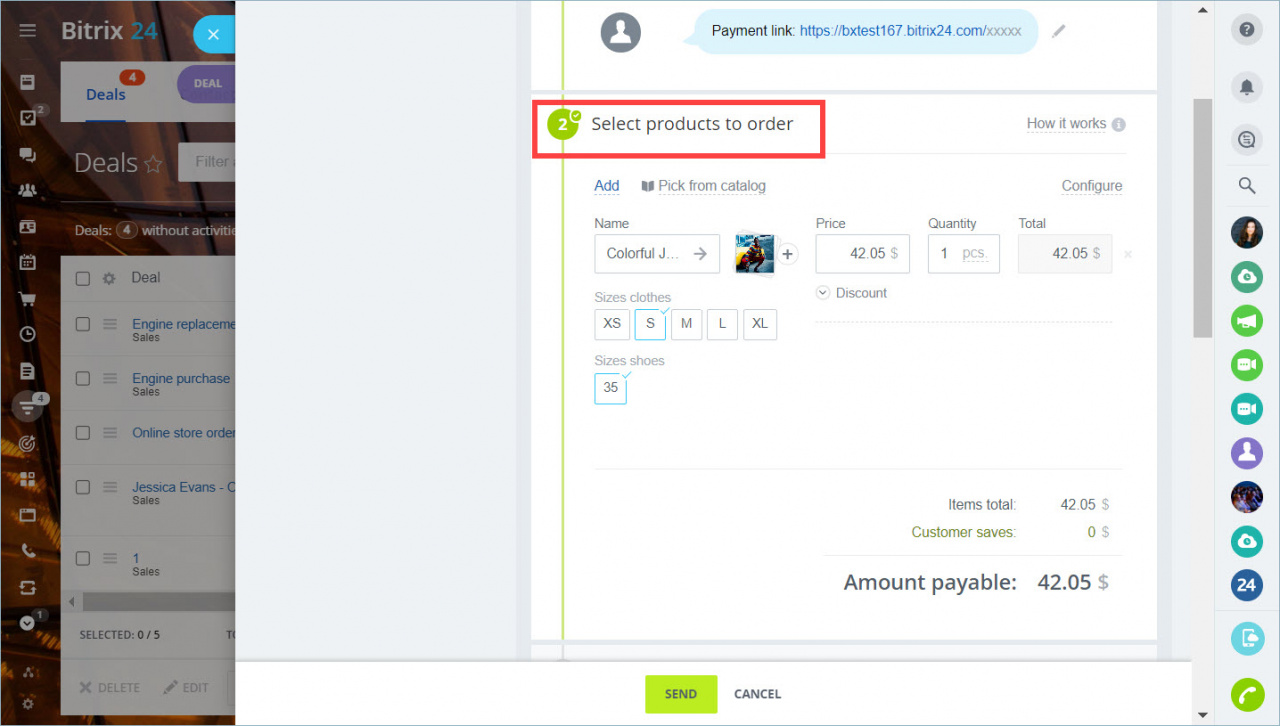 Any payment system should be connected to Bitrix24.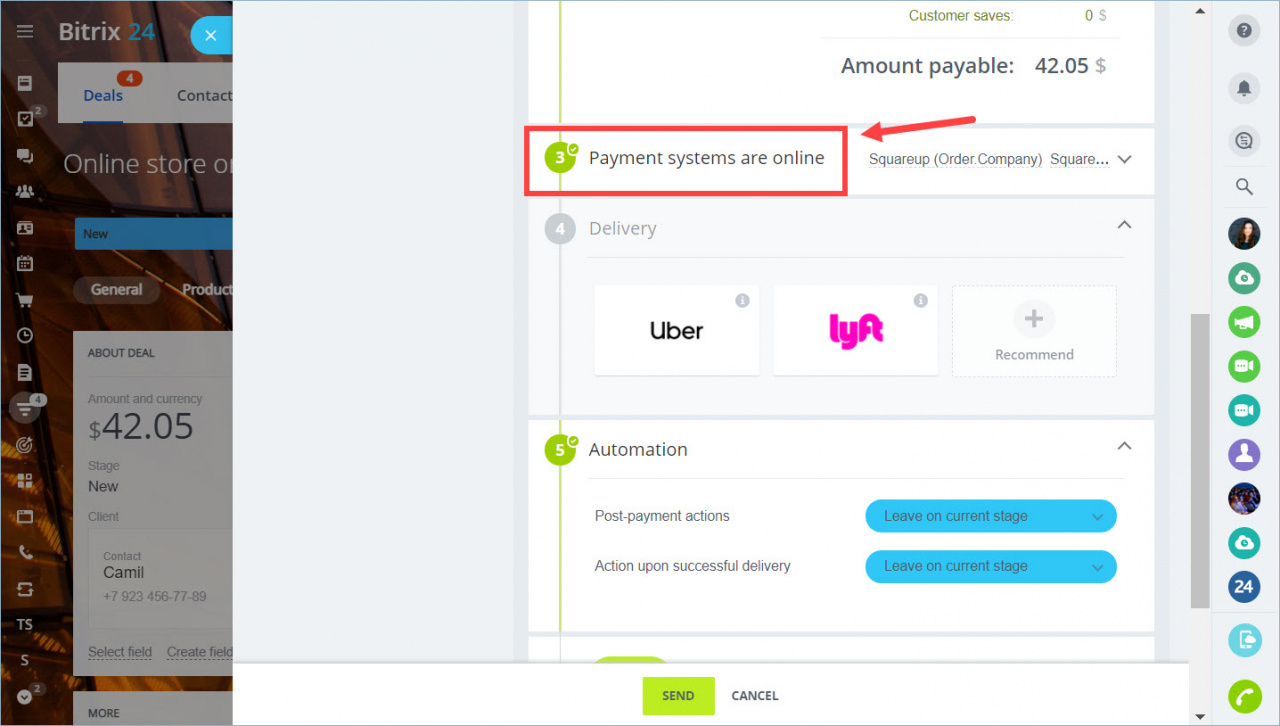 Select No Delivery and click Send.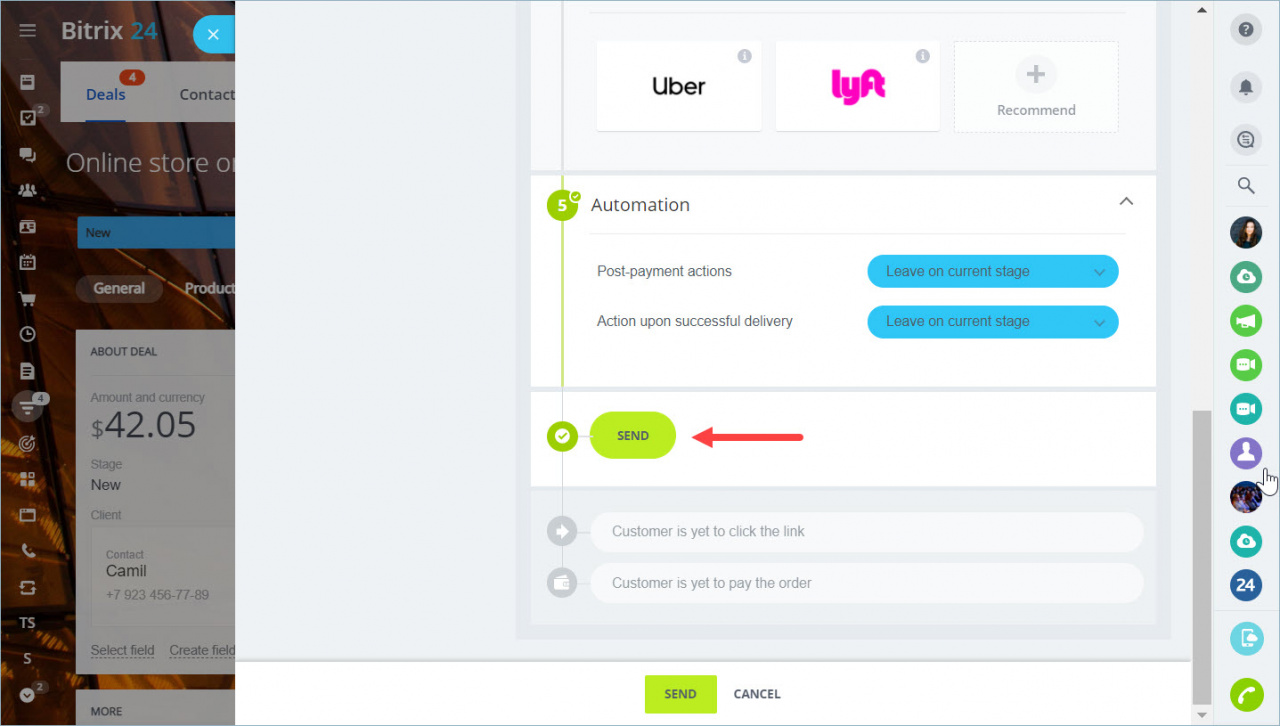 The Delivery item is in gray colour when delivery services are not connected.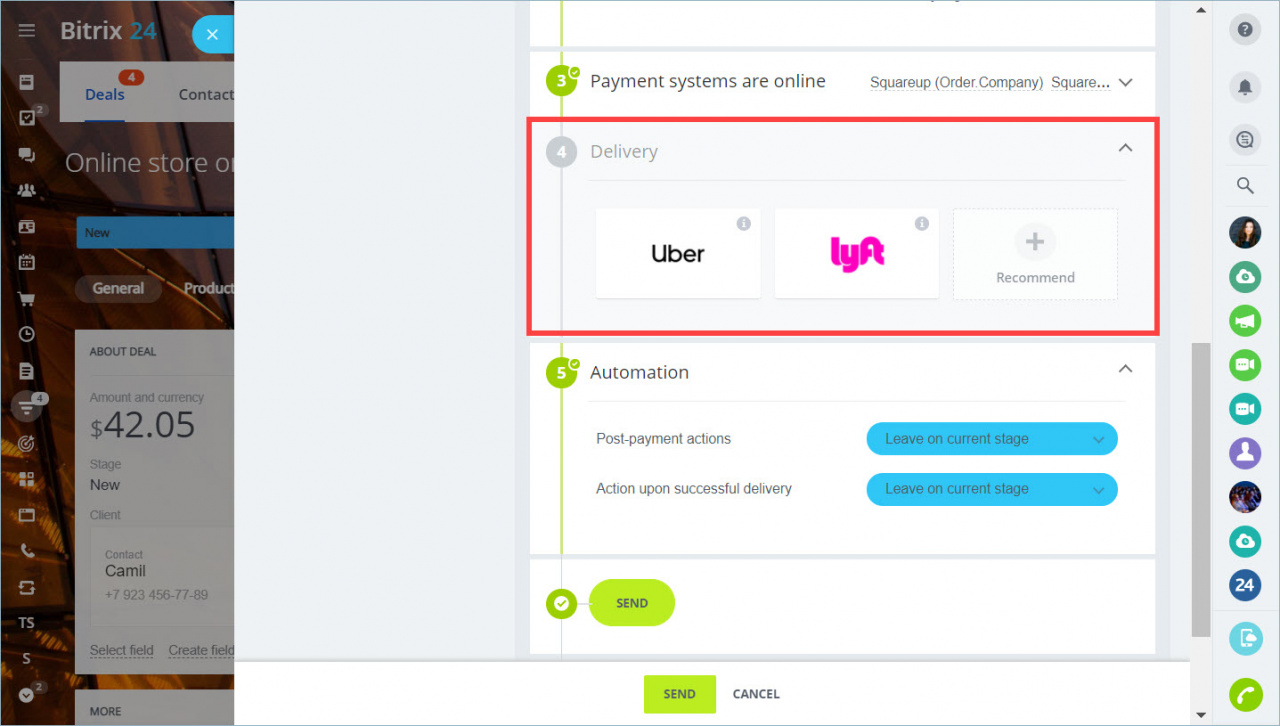 The customer will receive an SMS with a link to the payment page.
To use SMS messages for the CRM.Payment option, you should first set up an integration with the messaging service. You can look for a solution
in our Market
.
How it works for a customer
The customer gets the SMS message with a link to the order page.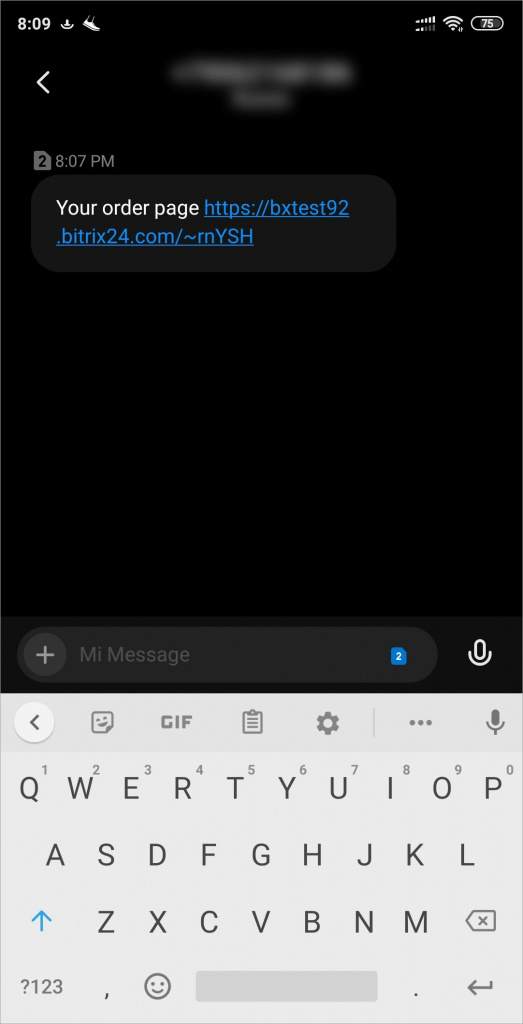 He/She follows the link and checks the information about his/her order. Then he/she selects a suitable payment method (in our case, it's PayPal) and taps Pay.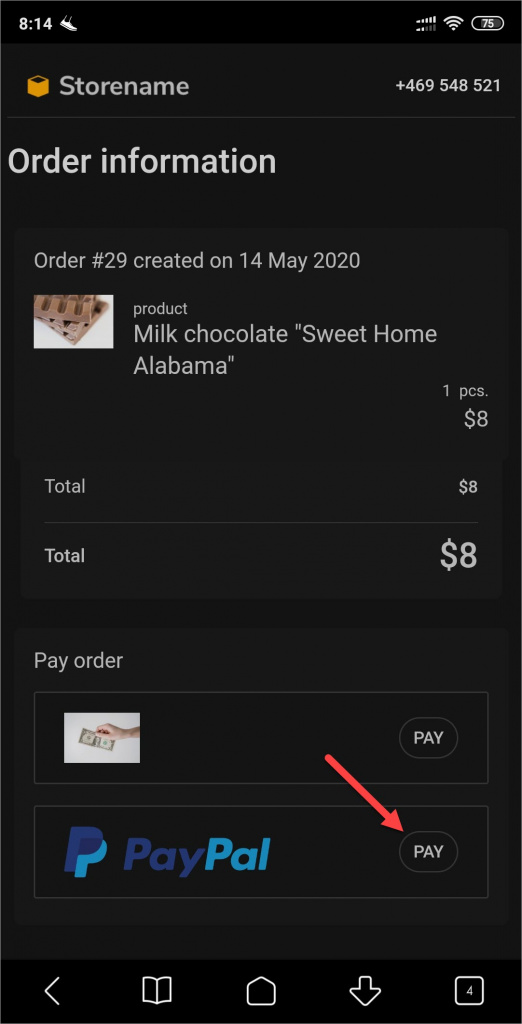 How it works for a manager
After the payment is processed, it'll be displayed in the deal timeline.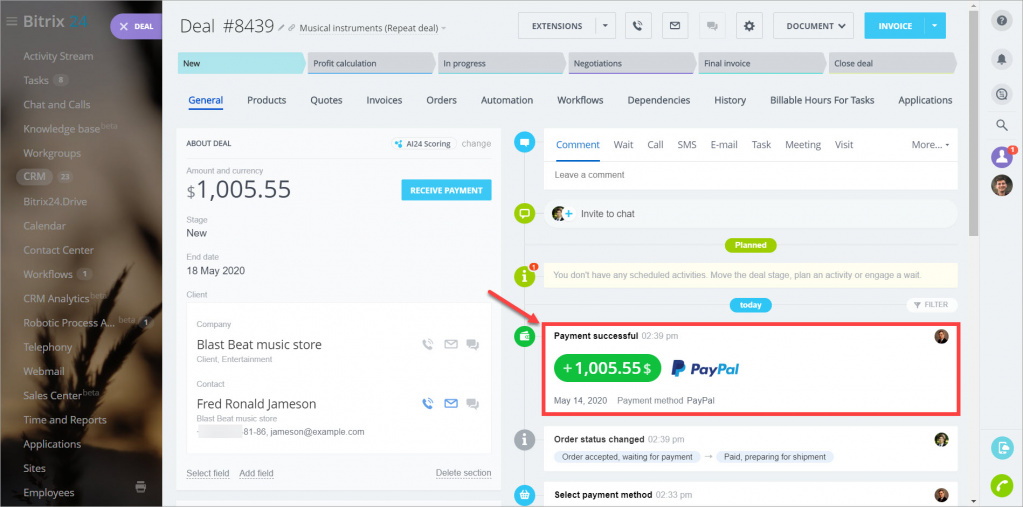 See also: