You need to connect payment systems and your clients will be able to pay their orders in your online store or straight in the chat window.
To connect payment systems, go to CRM > Sales > Sales Center > Payment systems.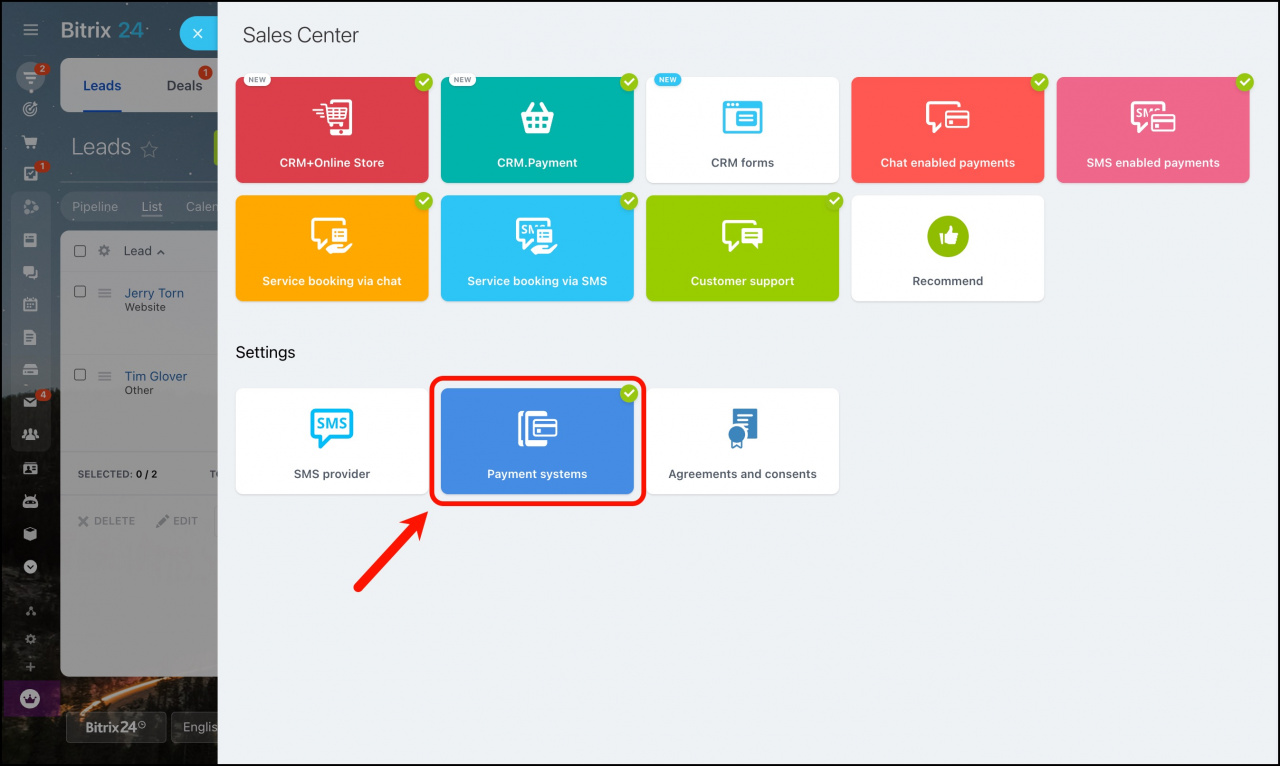 You can use the built-in payment systems or install one of the integration apps there.
At the moment, the following payment system integration apps are available: PayPal, Stripe, Klarna, Skrill, etc. Click Total apps to see all of them.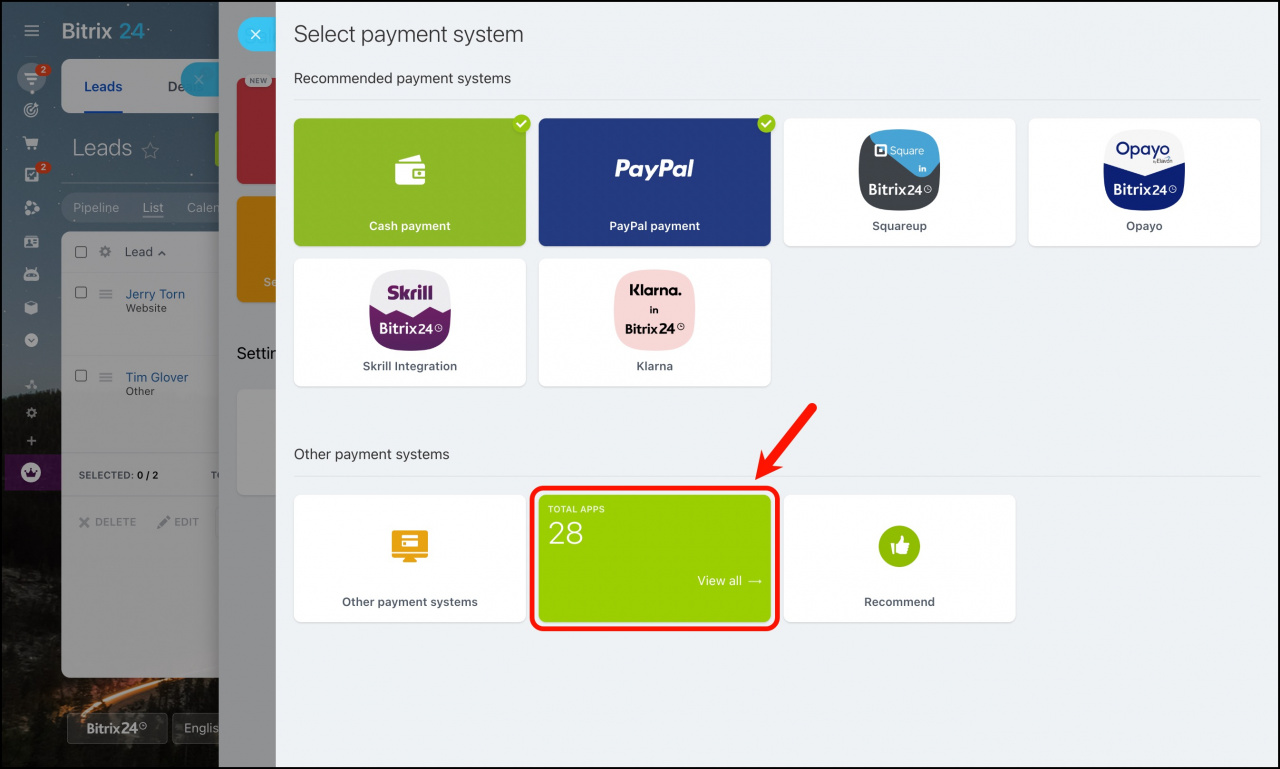 There is also the built-in
PayPal
connection option in Bitrix24. Please refer to this article to learn more about it -
Connect PayPal (built-in)
.
In the opened window, you'll find all the available integration apps.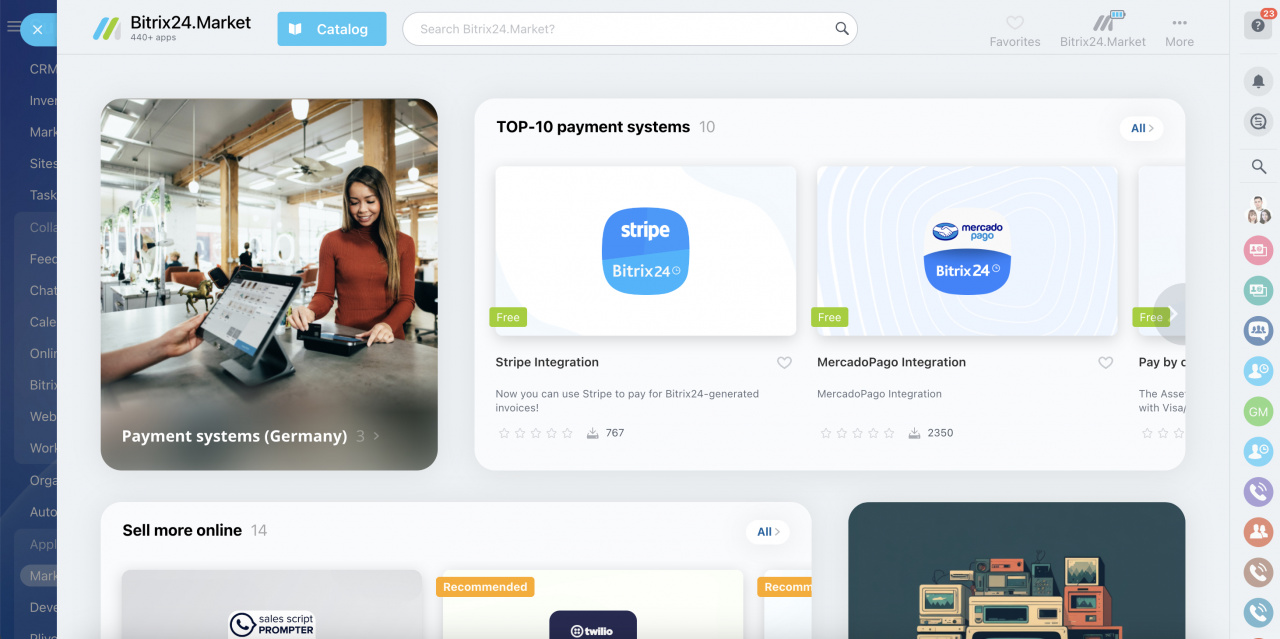 These are the third-party apps developed by our partners. Support is provided by their team. You can find their contact information in the
Support
tab.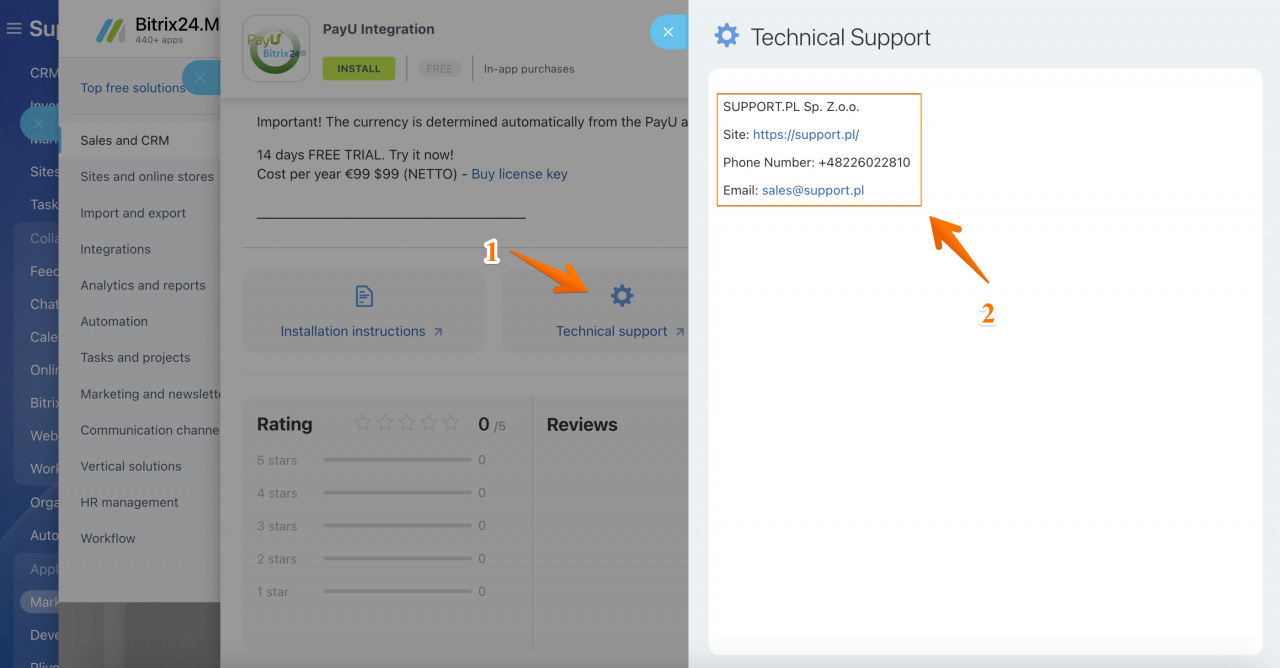 If you need another payment system, click the Other payment systems button.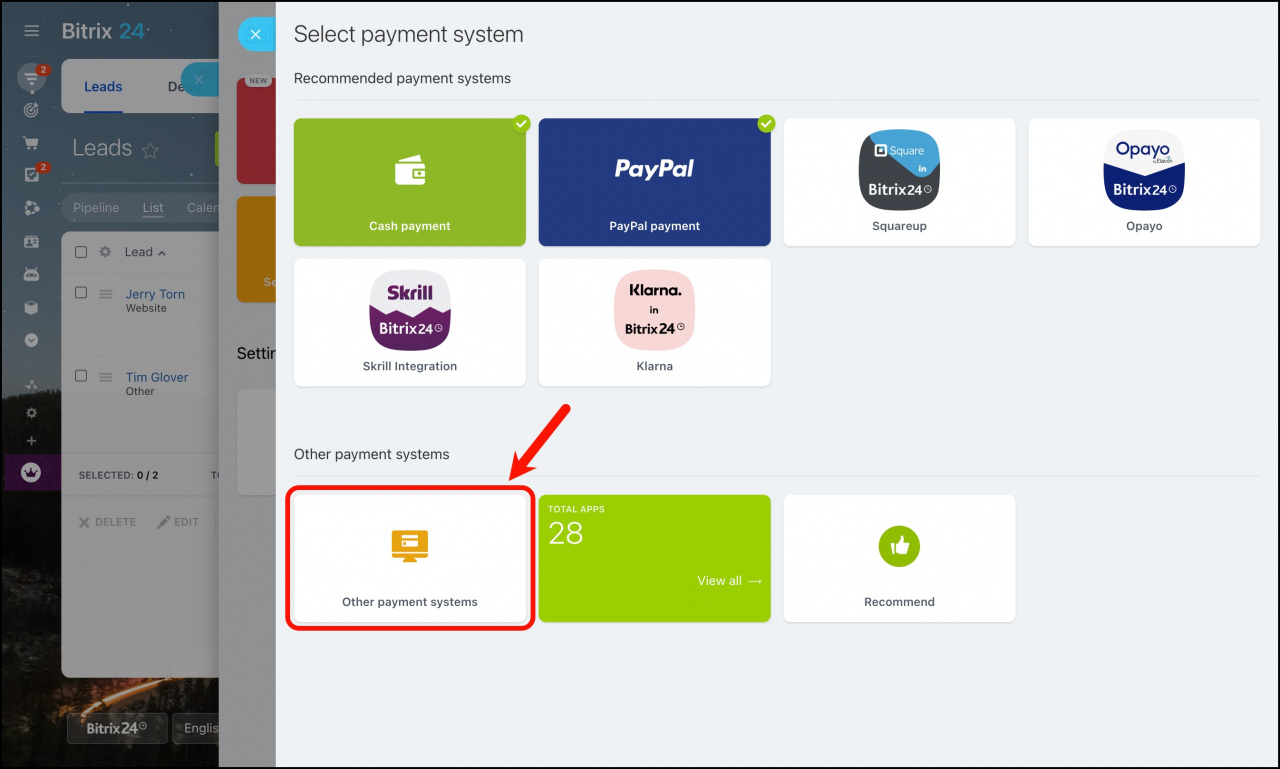 If you haven't found the payment system you want, you can click the Recommend button. We are open to your suggestions!