You can install the Stripe Integration app from Bitrix24 Marketplace to accept payments via Stripe.
Install Stripe Integration app
Go to the Applications section.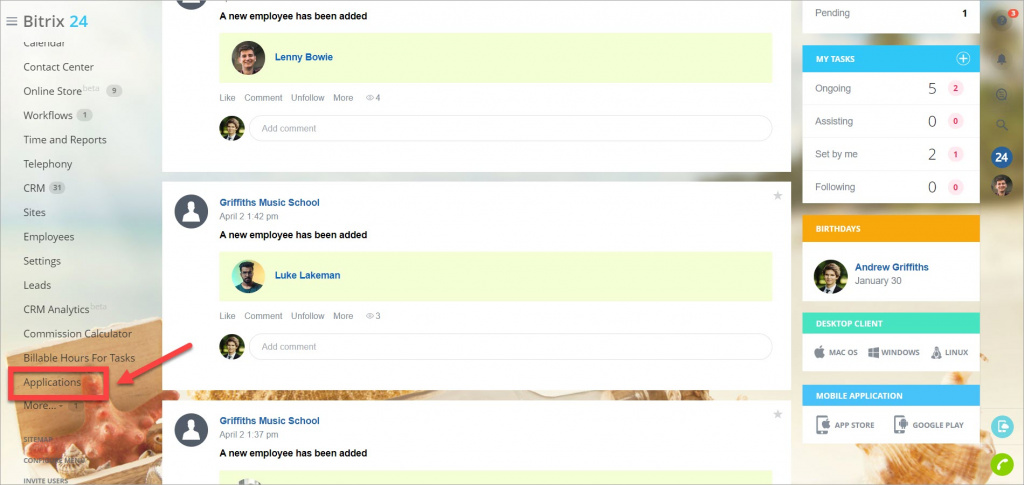 Click Payment systems > Stripe Integration.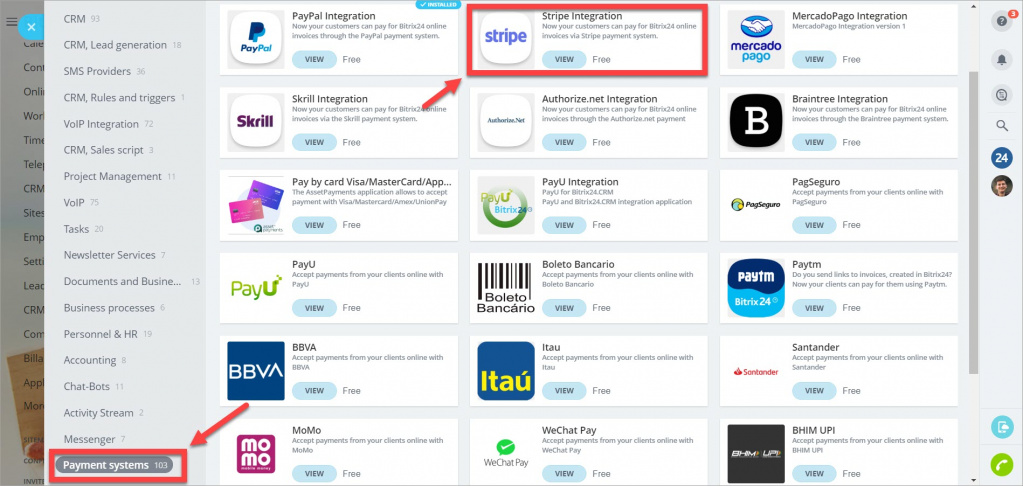 Click Install.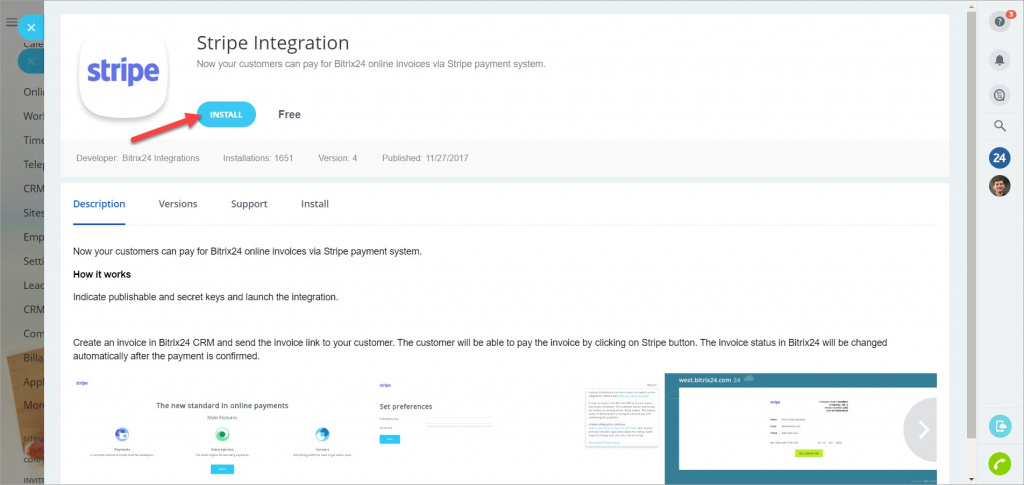 Read and agree with the License Agreement, Privacy Policy and Bitrix24 Marketplace Terms of Service > click Install.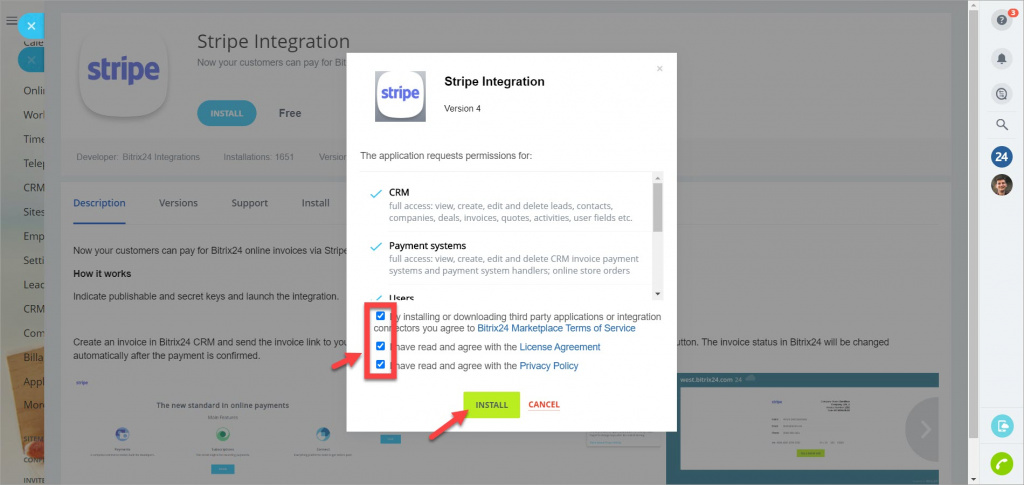 Done! The Stripe Integration app is successfully installed.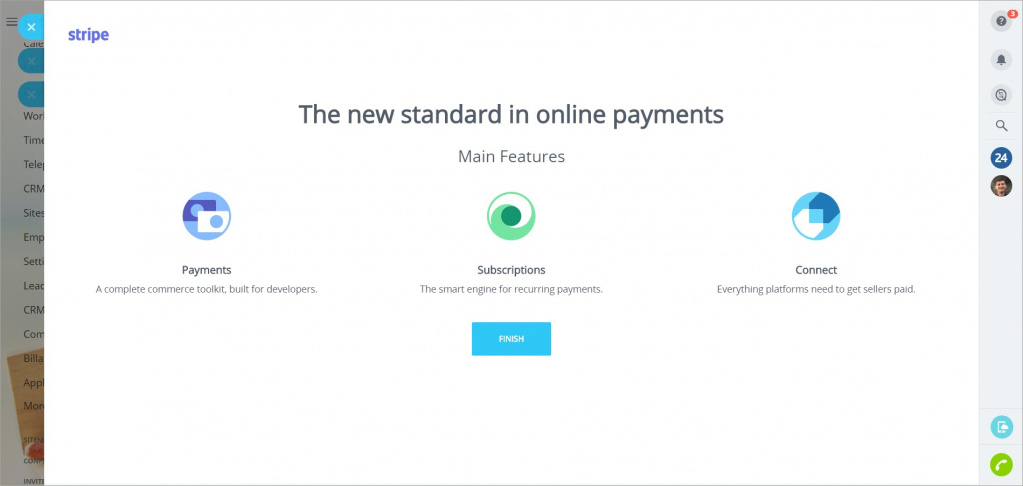 Register your Stripe account
If you already have the activated Stripe account, skip this step.
Go to the Stripe website and click Start now.
Complete the registration form and click Create account.
Click Verify your email and you'll be redirected to your email inbox.
Open the message from Stripe > click Verify email address.
You'll get redirected to the Stripe dashboard. Next, you need to activate your account to get access to live API keys. Click Activate your Stripe account > Start now.
Provide your business address and select a type of business. Click Next.
Specify your full name, email address, date of birth, phone number, home address, last 4 digits of Social Security number. Click Next.
Select the industry of your business, specify your company website, describe your products or services, and tell the Stripe how you charge your clients. Click Next.
Provide information about how you deliver products. Click Next.
Provide a statement descriptor, customer support phone number, customer support address and click Next.
Provide your banking details and click Next.
Select the preferred two-step authentication method and configure it. Click Next.
Please confirm your existing information to ensure that you're able to be verified. Then click Done.
Now your Stripe account is being reviewed by Stripe employees. It may take up to several days to review and activate your account. Also, Stripe can request additional information like full Social Security number, your ID scan, etc. After your account is successfully reviewed and activated, you will be able to get your live API keys and process payments.
Configure Stripe Integration app
Go to the Stripe dashboard and get your live API keys. Paste these keys to the corresponding fields in your Bitrix24 Stripe Integration app and click Save.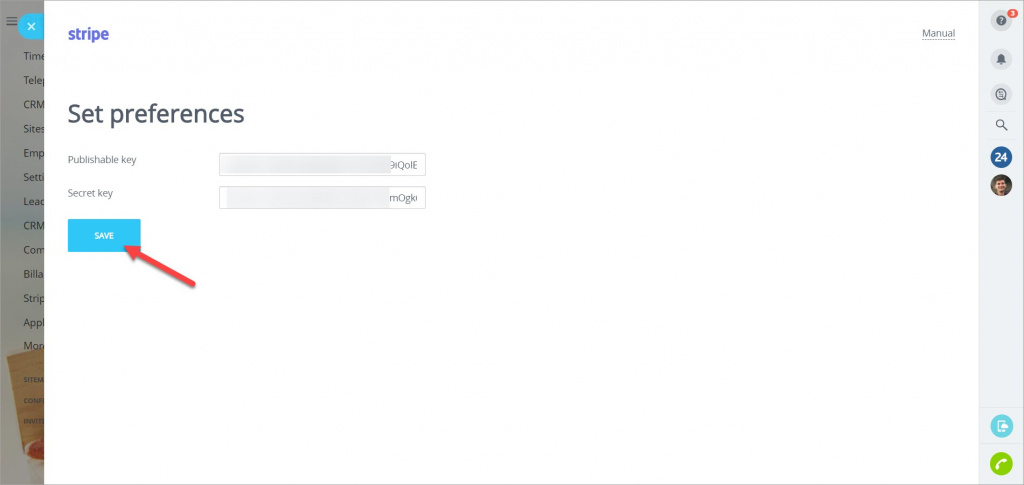 Done! The Stripe Integration is successfully configured and is ready for use.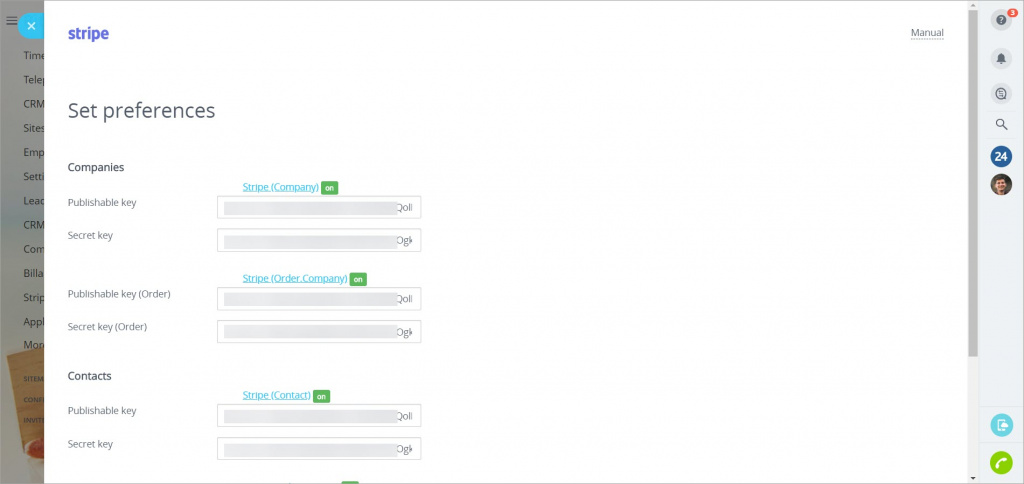 How it works
For example, you've sent an invoice to a client. There is a special button to pay using Stripe.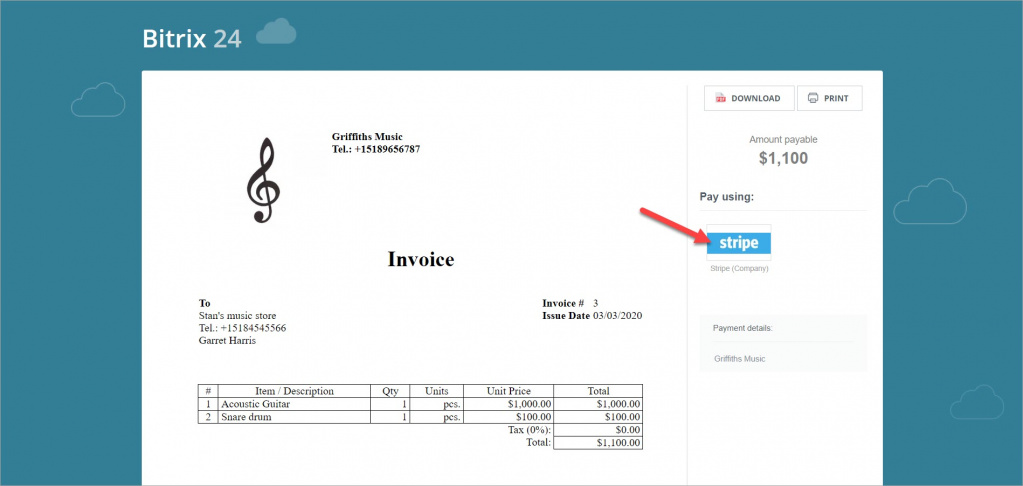 The client clicks this button > enters his/her credit card details > clicks Pay.

If everything is ok, there will be the "Payment successful" notification.

Another example: a client can select Stripe as a payment method when shopping at your online store.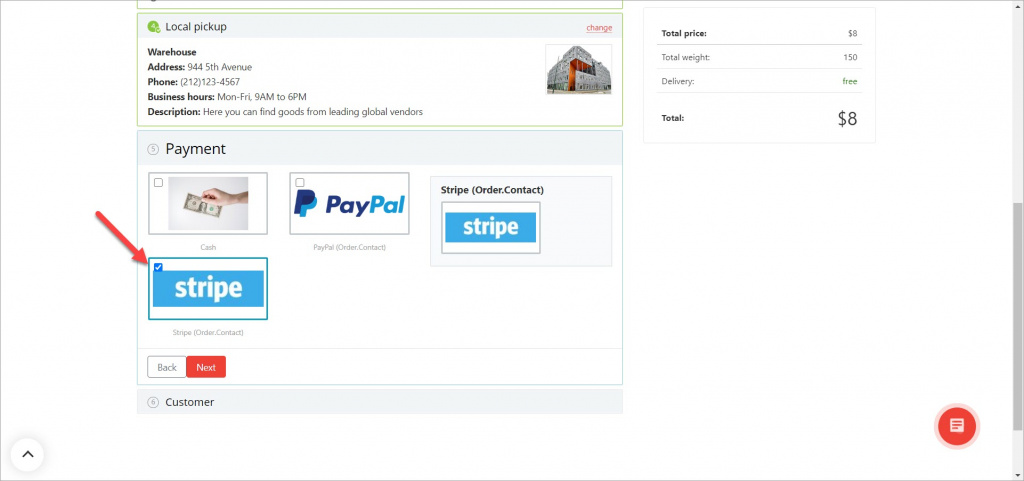 After proceeding to the online store checkout page, the client is redirected to the special page where he/she needs to enter the credit card details and click the Pay button to make a payment.