In the remote work era, it's much more difficult to get together and discuss work issues. In Bitrix24, you can create a meeting, add a meeting agenda, etc. and discuss work issues.
Check if
Meetings and Briefings
option is available on your plan. You can find all the information about Bitrix24 plans on the
pricing page
.
How to create a meeting
Go to the Time and Reports section > Meeting and Briefings > New meeting.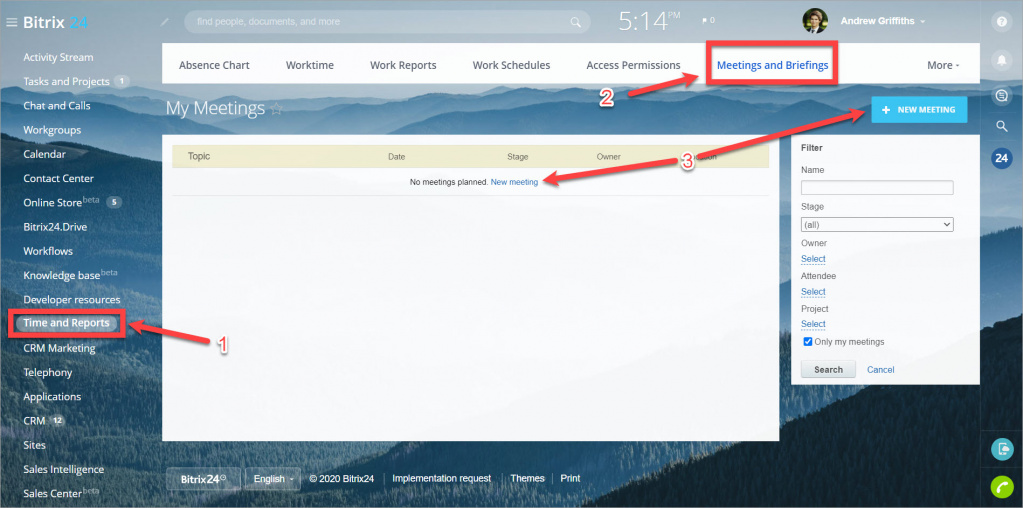 I'm the Professional plan subscriber, but I don't have the Meetings and Briefings tab
Specify the meeting topic, select meeting attendees, and administrative assistant. He or she will be able to add information to the Minutes section once the meeting is started.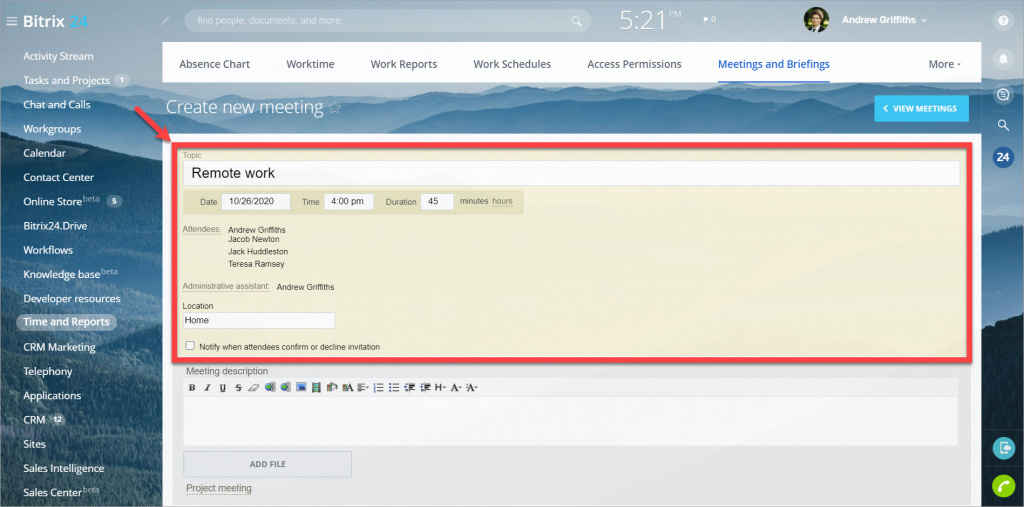 Also, specify the meeting location.
If your employees work remotely, there is a convenient way of communication in Bitrix24. Read more in the article -
Video calls
.
Add a meeting description. If you select a project, tasks will be added to this project.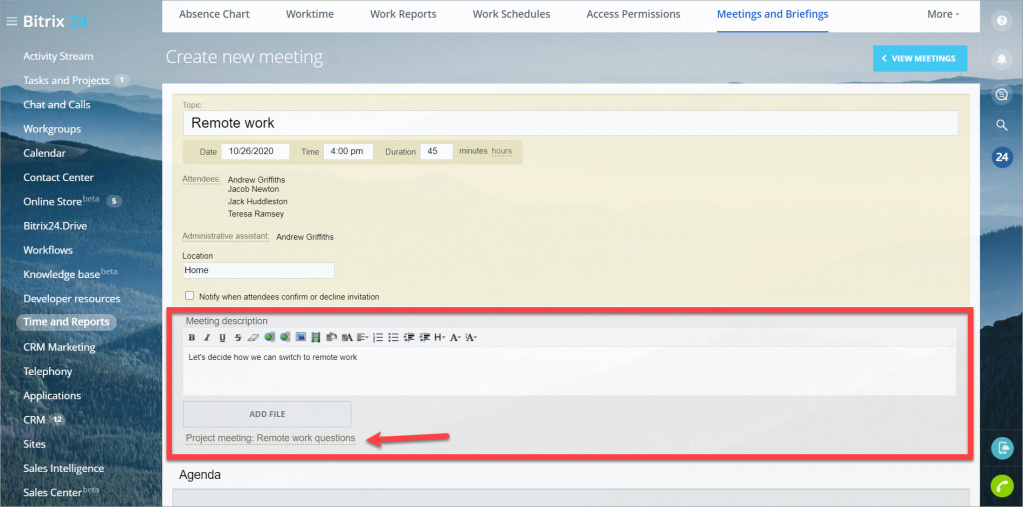 In the meeting agenda, specify the questions that will be discussed during the meeting. You can add it from another meeting or task. Also, you can assign the responsible person, add it as a task, and specify the deadline.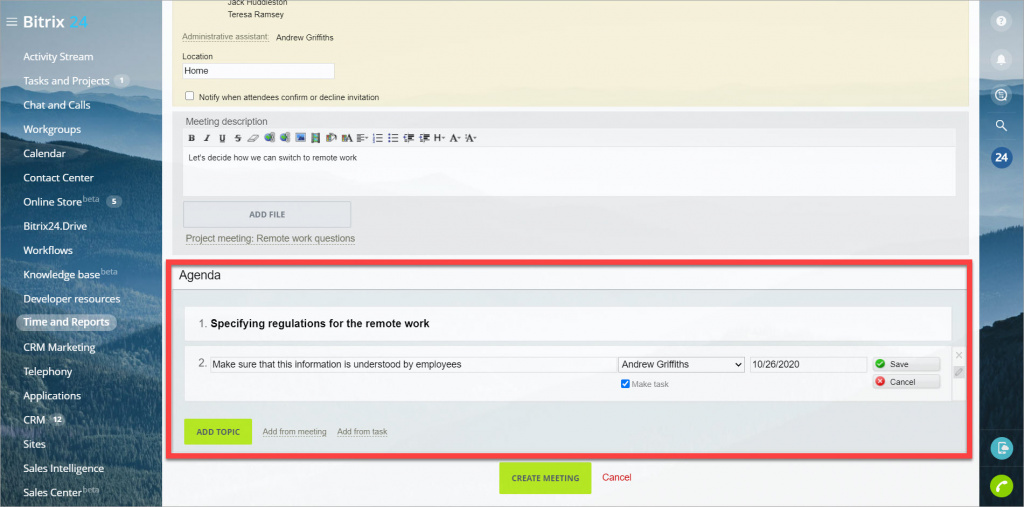 All you have to do next is to click the Create meeting button.