Important!
Selecting a background image for video calls option is available in the Desktop app only. You can download the Bitrix24 Desktop app here:
Bitrix24 for Windows and Mac
.
You can customize your background image while video calling. There are two ways to do that:
Camera menu - click the small arrow next to the camera icon and then click the Change background button.



Preview menu - click the three dots button at the top right corner > Change background.
You can upload a custom background image, use hard or light blur, or use one of the preset background images.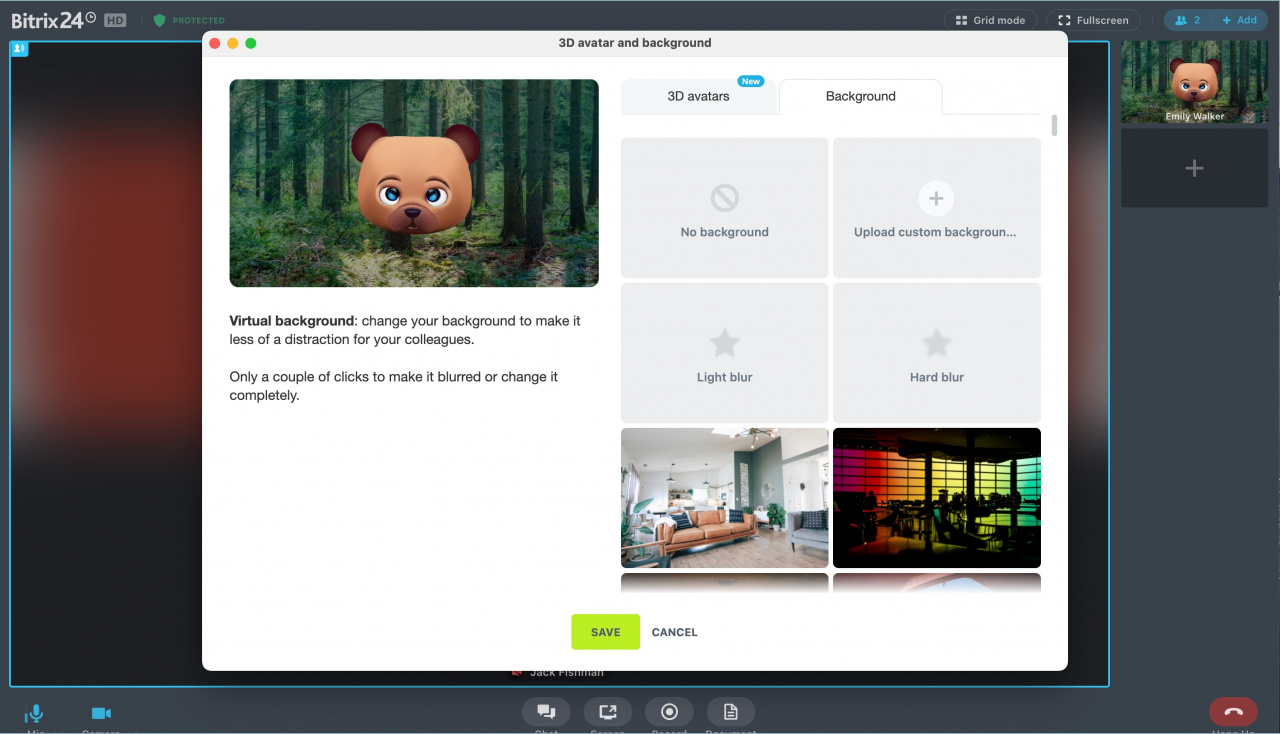 There may be an increased load on your computer's processor when using the video calls with a background image.
In addition to the background, you can also use a 3D avatar during a video call. When you turn on an avatar, a themed background will appear.
Video call background setting features
You can set up a video call background only in Bitrix24 app.


On Free plan, you can set background only for the first 100 successful calls with the duration over 30 seconds. There are no limits on other plans.
During a video call with a background, the processor load may increase.