We have enhanced the opportunities of Bitrix24 when connecting to Facebook. Now you can set up a Business Manager account, an advertising cabinet, a Facebook page and a Facebook pixel when syncing with Facebook.You can also connect additional features for sales.
Connection to Facebook can be set up when working with various Bitrix24 tools like CRM-marketing, CRM Analytics or CRM forms.
How to connect Facebook
As an example, we present connection of Facebook advertising audience.
Open CRM Marketing > Facebook Ads.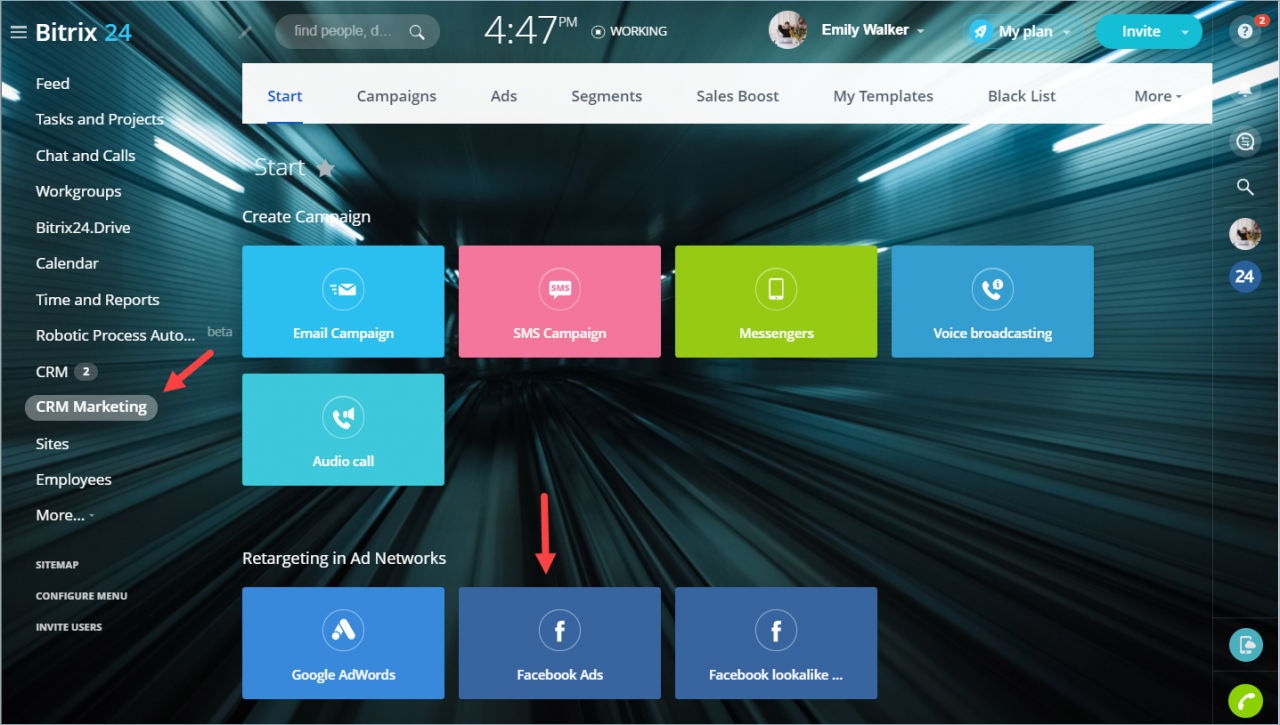 To start setting up, click the Connect button.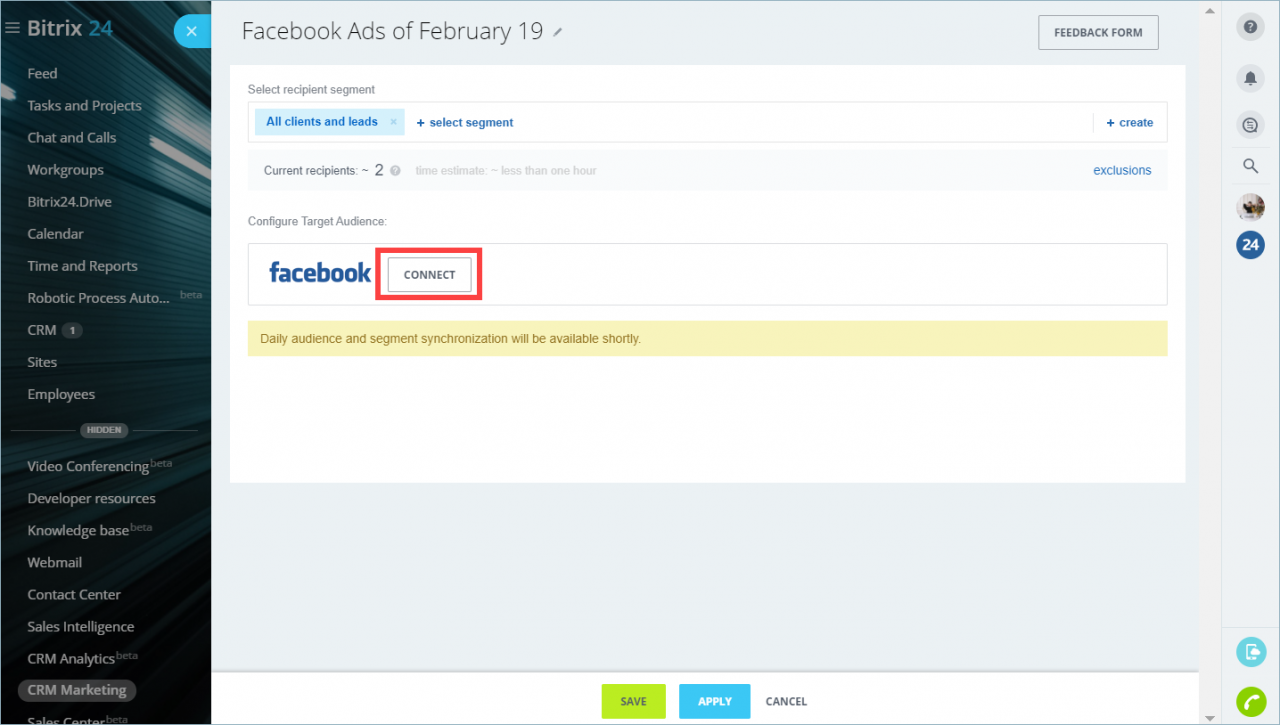 Fill out Facebook and Instagram Integration Settings.
Company name - enter the name of your company.
Business vertical - select the type of your business.
Timezone - select your time zone.
Currency - select the currency you work with.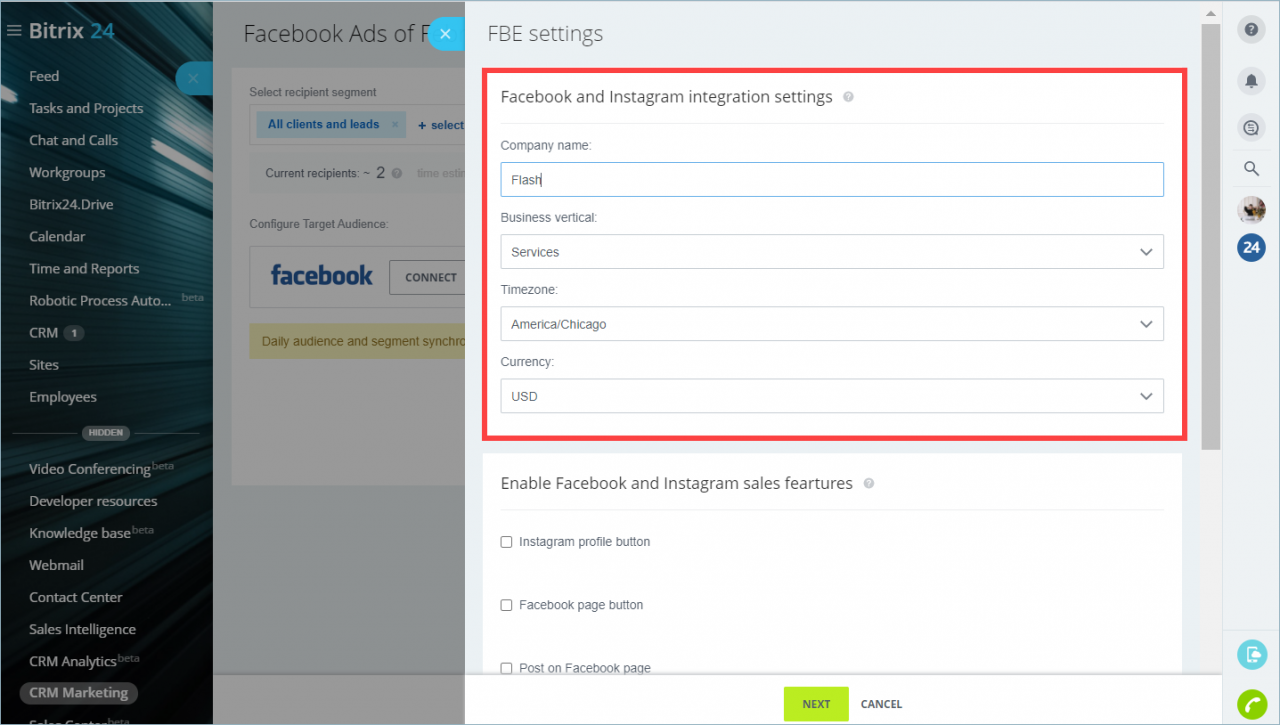 Enable Facebook and Instagram sales feartures
With the sales features, you can place buttons on your Facebook and Instagram pages, create a post on your Facebook page, add a Facebook Messenger chat to your website, and publish a product card to your Facebook page.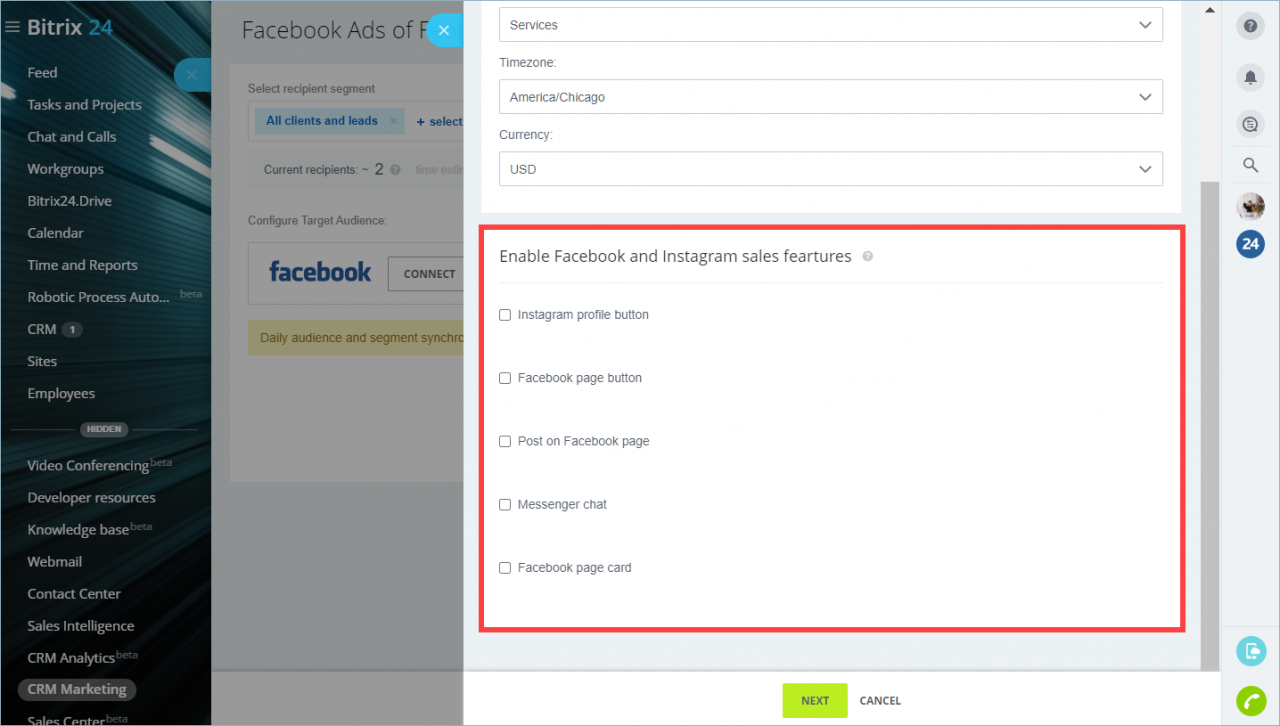 Instagram profile button
To set a button on your Instagram profile, specify a link to go to and select the button text.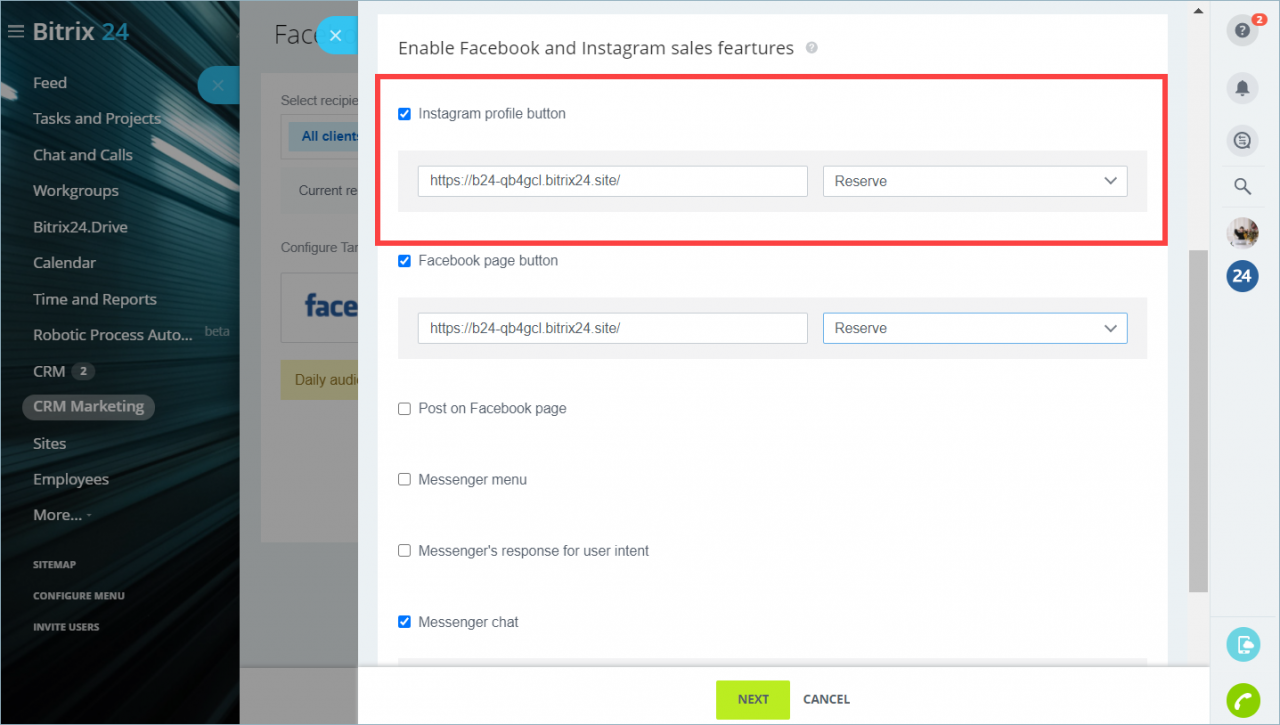 Once you connect to Facebook, the button will appear in your Instagram profile.
To place the button on your profile, you need to sync your Facebook and Instagram business accounts. To do this, select Instagram in the page settings and connect the account.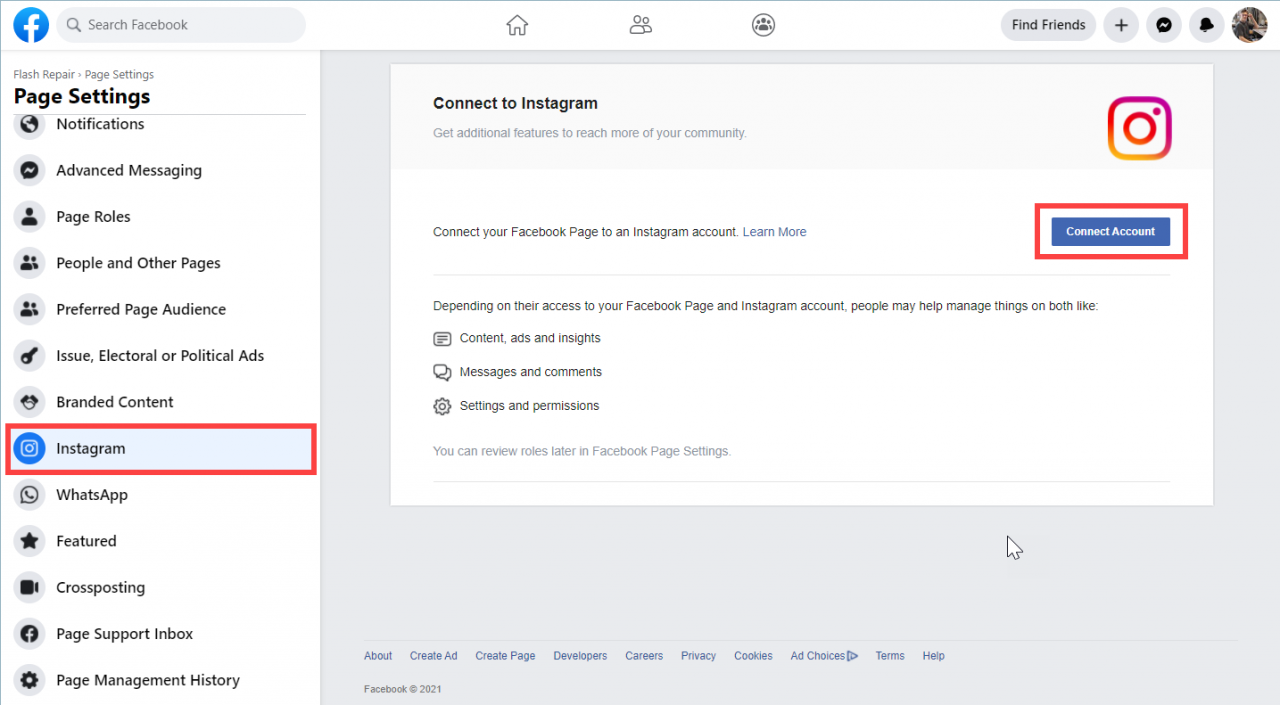 Such options as Post on Facebook page, Facebook page card, and Messenger chat are not available yet.
After you specify the settings, click Next button.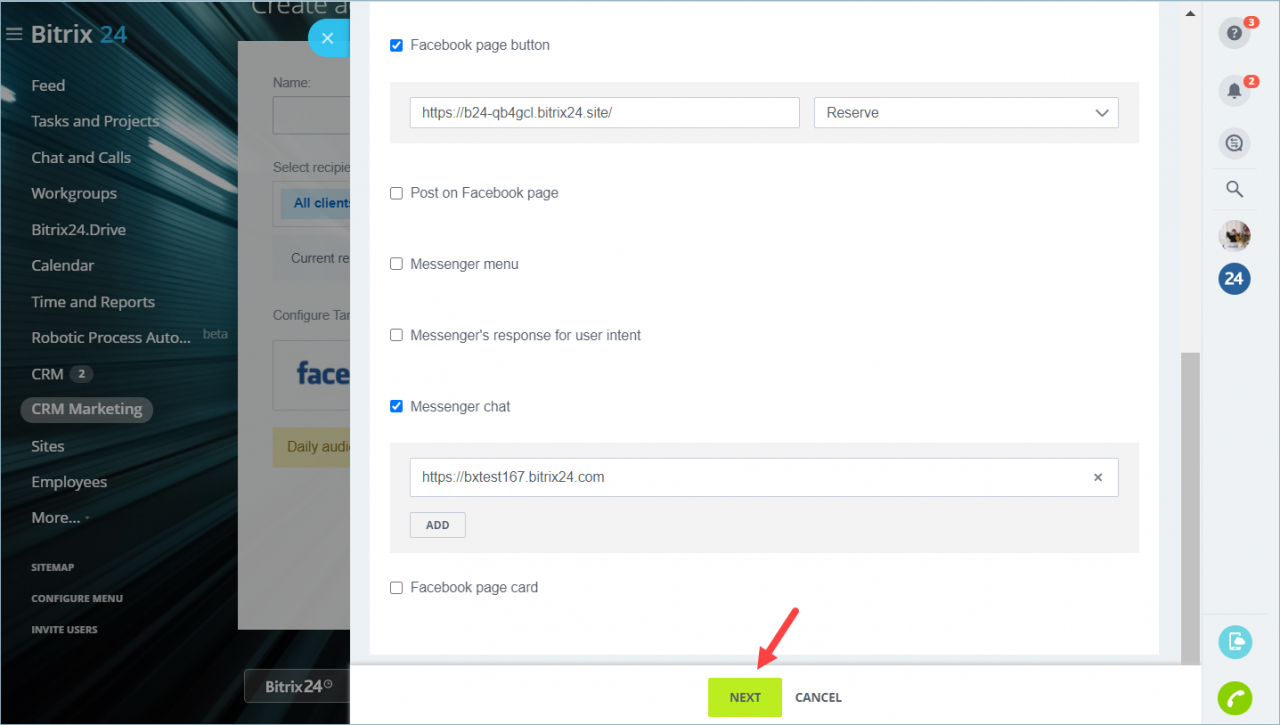 Enter your Facebook username and password.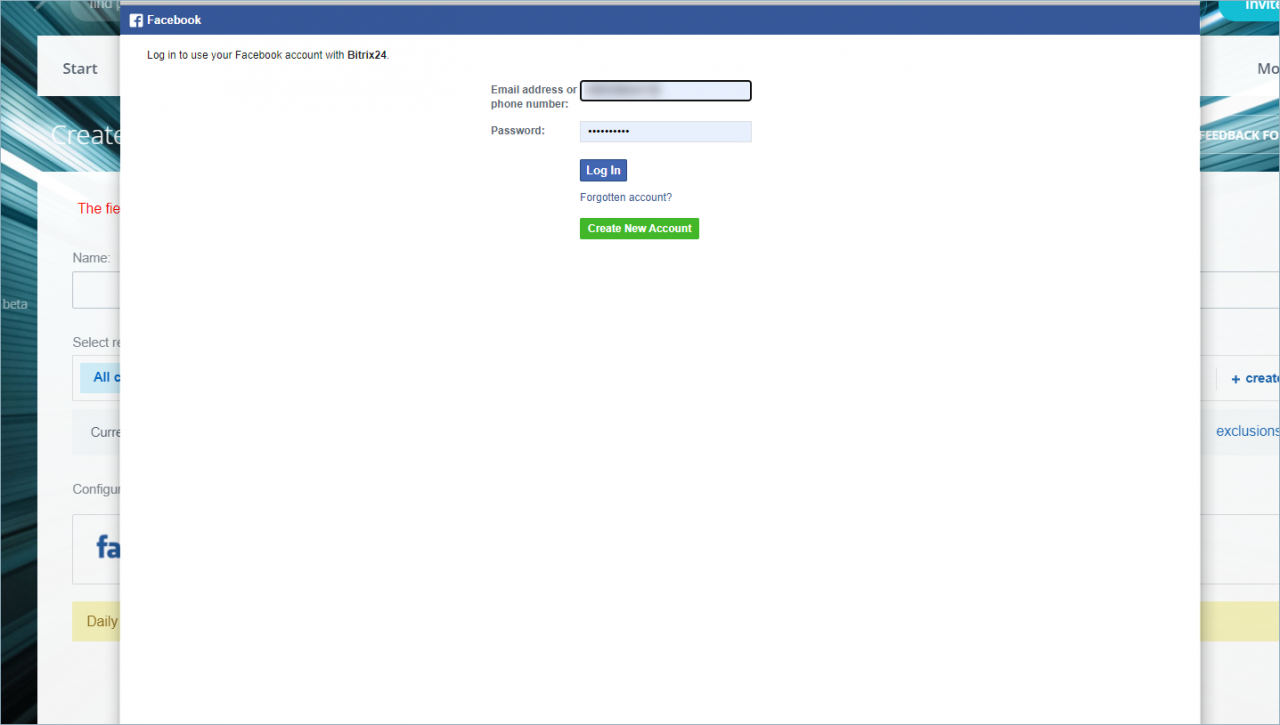 Then create your Business Manager account and do the settings.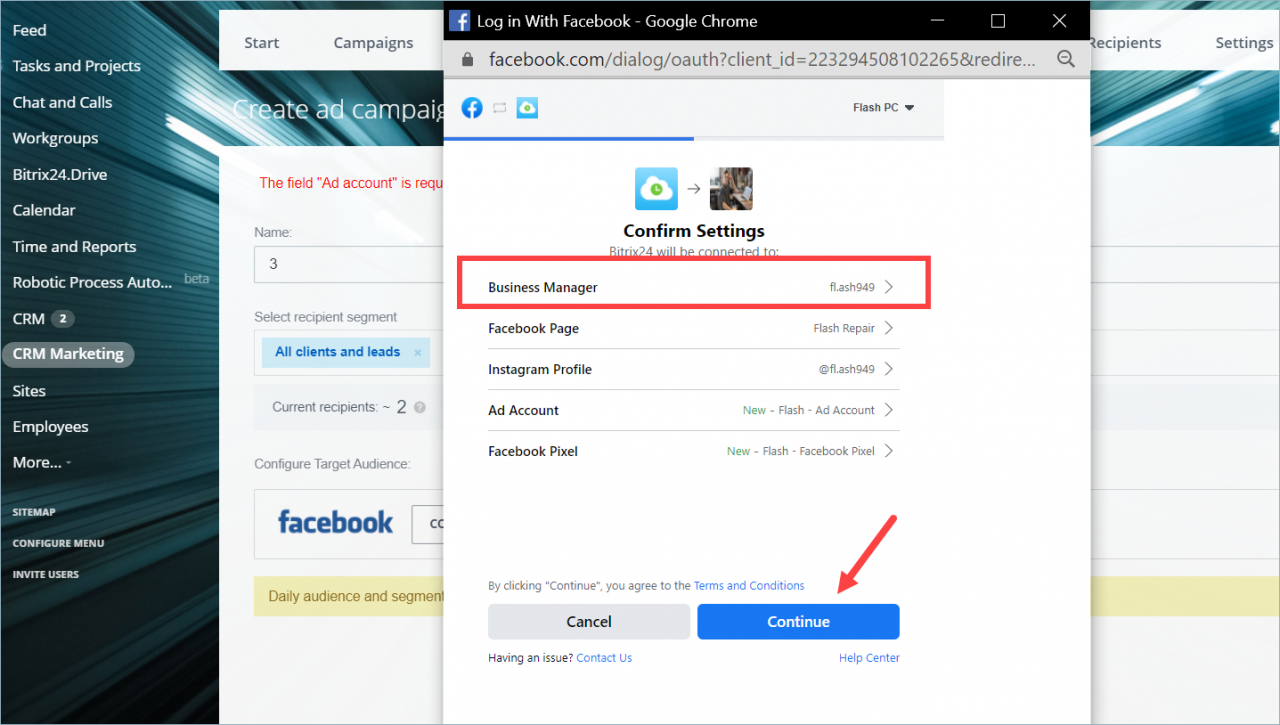 Business Manager is a tool for managing company objects such as Facebook Page, Pixel and Directory. All the objects you create will connect to this account.
When everything is ready, click Done to connect Bitrix24 to Facebook. After Bitrix24 transmits the settings to Facebook, the options will appear on your pages in the specified social networks.