Invite users to Extranet
You can invite users to the Extranet only in the workgroups/projects.
Users can be invited when creating a workgroup or a project.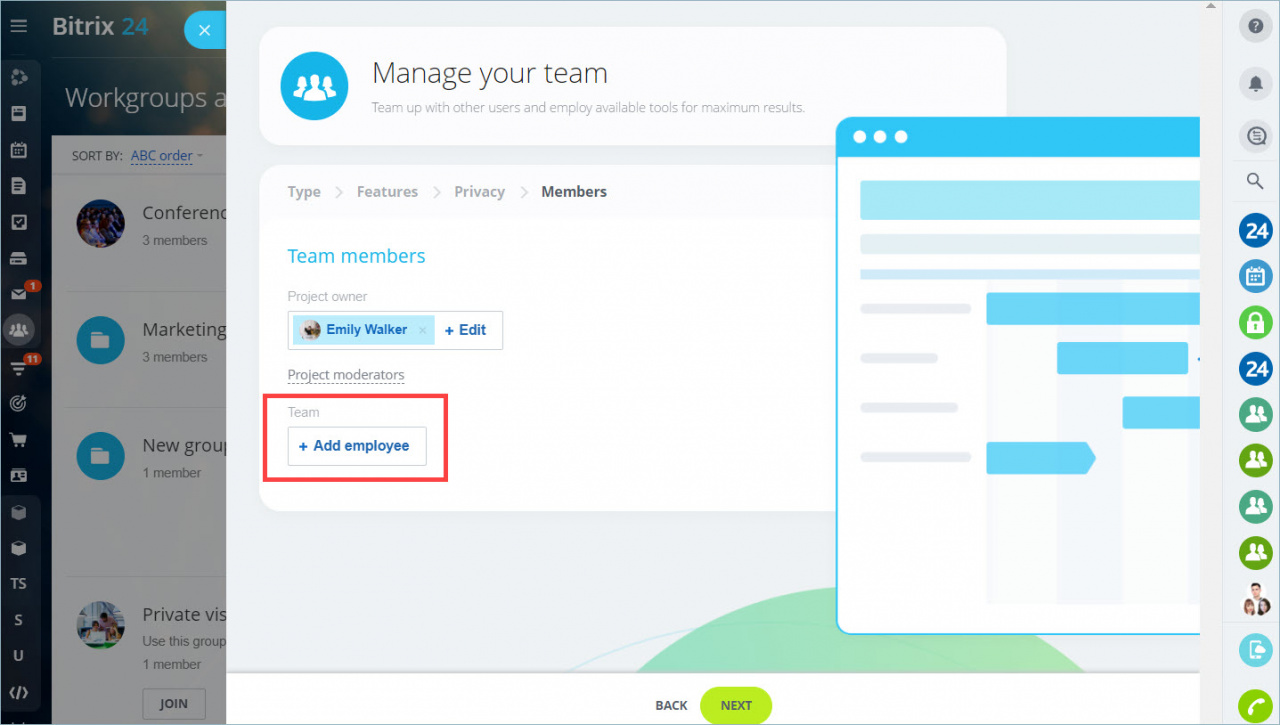 You can invite an extranet user only to an extranet group/project. Go to the settings and enable the the Allow access for external users option.
You can also quickly invite users after creating an extranet group/project using the About workgroup menu - Members.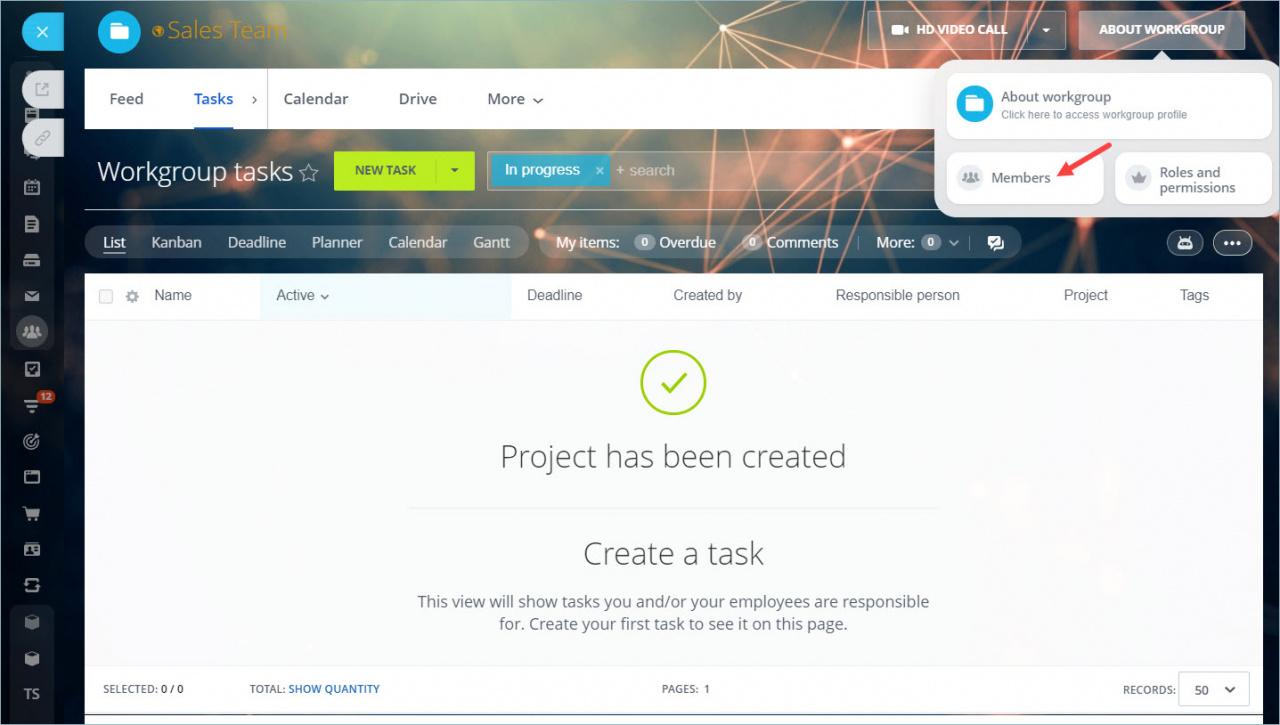 In the opened page, click Invite.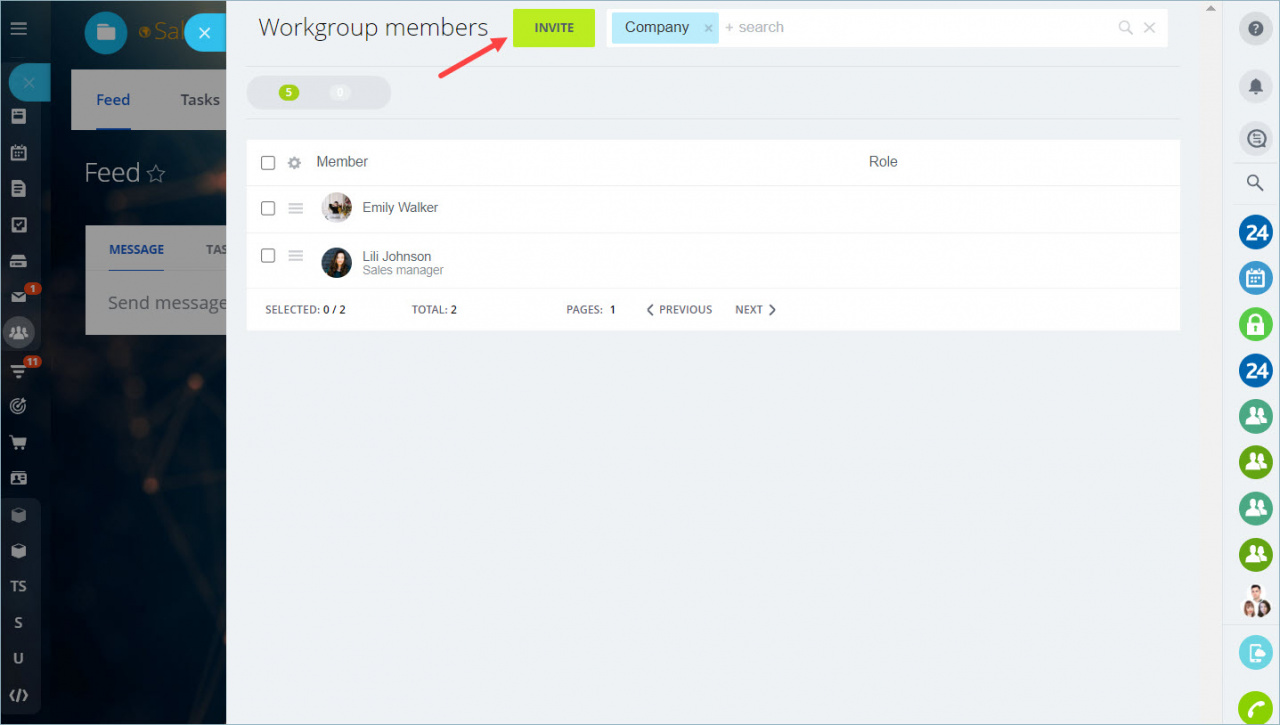 Then click Add Employee and select the desired extranet user from the list. This user will get a notification with invitation to the workgroup inside the account.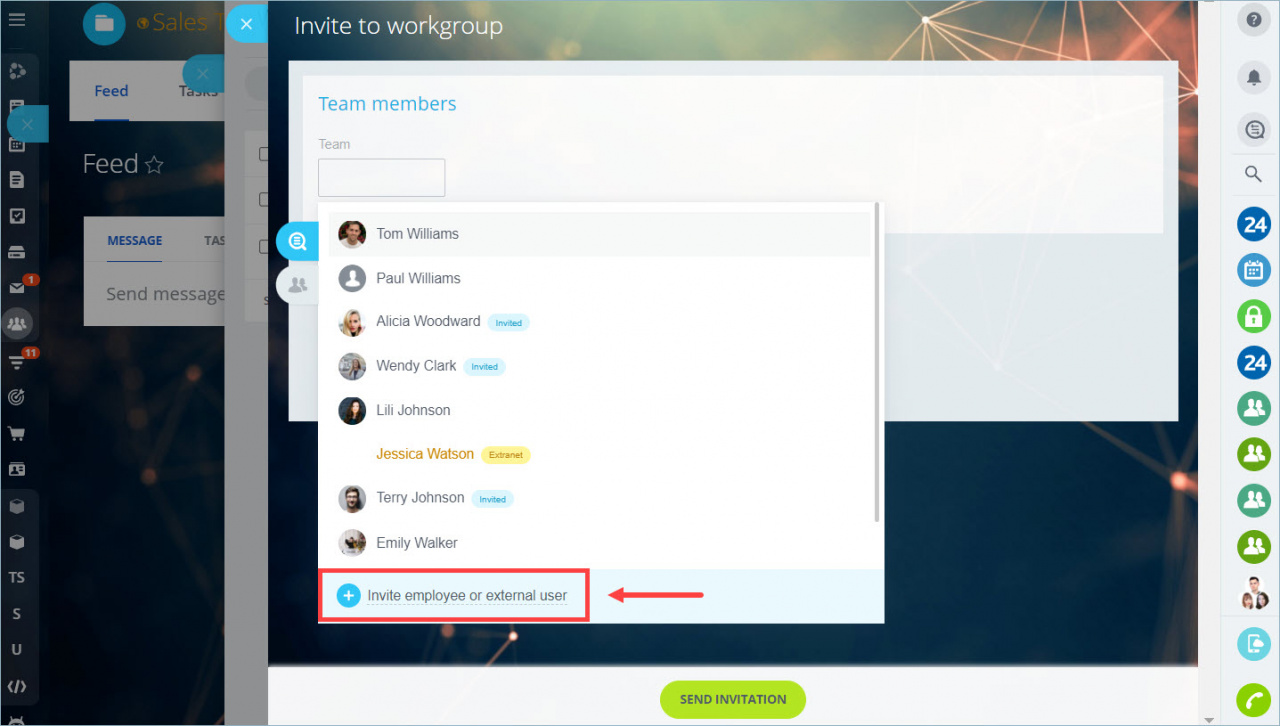 If the desired extranet user is not in Bitrix24, you can invite him/her in the following way: click the Invite employee or external user link, go to the Invite extranet user tab.
Fill out the required fields and click Invite. An invitation for the extranet user will be sent to the email address you provided.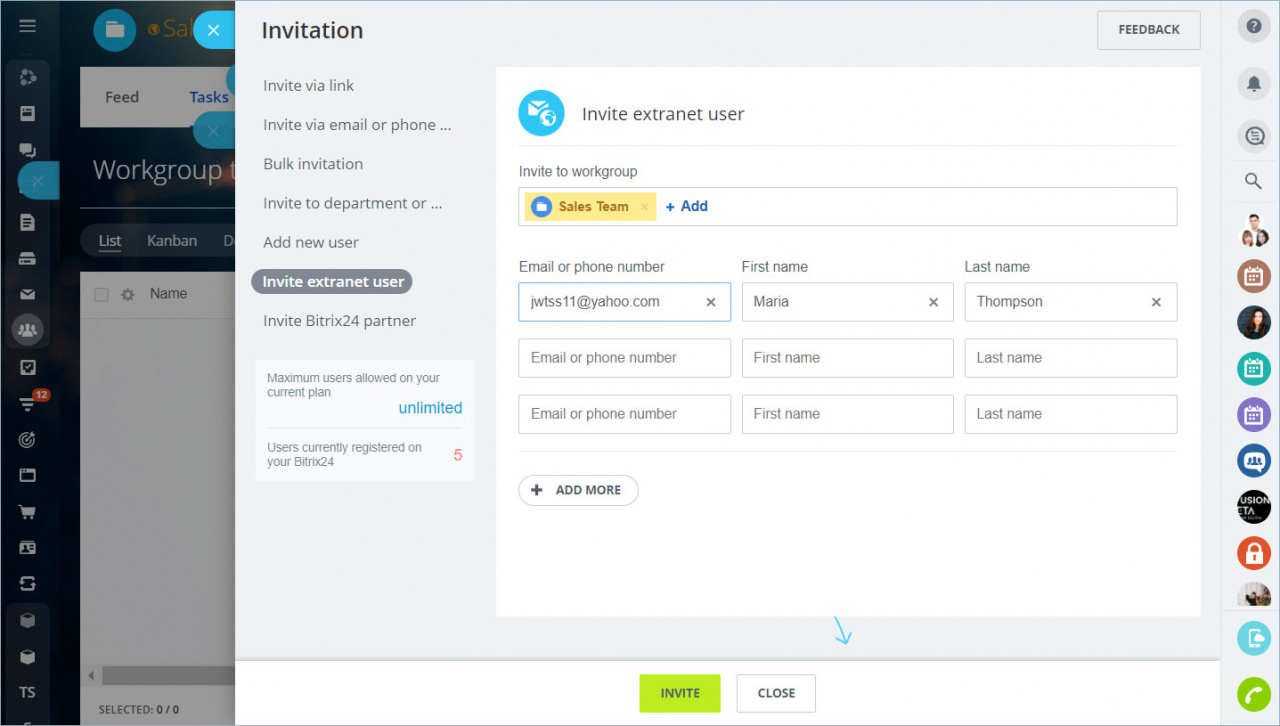 Any members can invite users to the group/project if it is allowed.


If only owners/project managers and moderators/assistant project managers can invite to the group/project, but an ordinary user sends an invitation, then the external user will be allowed to the account, but not included in the group/project.


Invite external users who are already registered in the account can only administrators in super admin mode or those users who are connected with the external user in other extranet groups.


If the invitee is not an employee, the Employees field is not available to this user.


Extranet users are available on any plan and are included in the total number of users which depends on Bitrix24 plan.


To work with extranet users and extranet workgroups, you need to enable the corresponding option in the Services section of the Account settings.
Transfer an extranet user to an intranet employee
In order to transfer an extranet user to an intranet, you need to go to the user profile and select the Transfer to intranet option in the menu.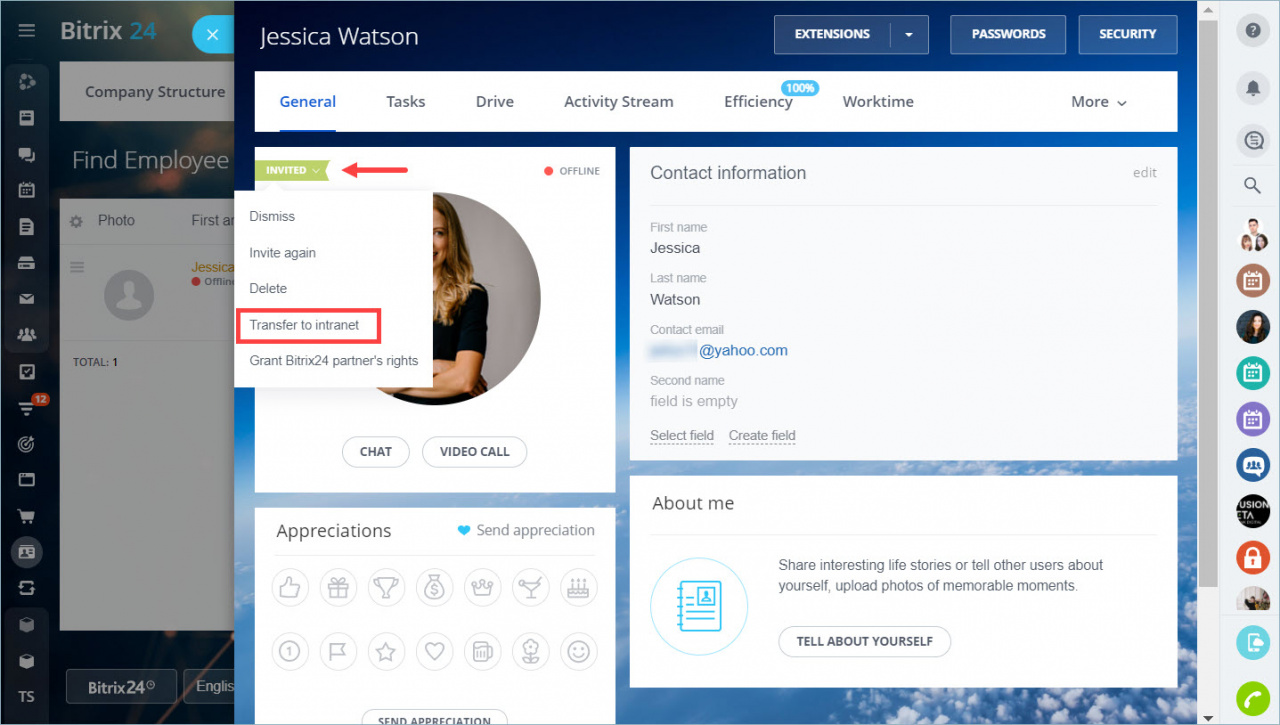 Transfer an internal employee to an extranet user
There is currently no way to transfer an intranet user to an extranet one. But you can dismiss an intranet user from the account and invite him/her as an extranet user with a different email address.
If you need the user to have the old email for authorization
In this case the user needs to go to his/her Bitrix24.Network and change the e-mail there. Then he can be re-invited to the old email.