Watch the video below to have an idea of how external users can collaborate with your employees in Bitrix24:





Bitrix24 intranet - is a private network accessible only to an organization's staff. Extranet - external users invited to your Bitrix24 intranet with limited access to your account.
Intranet vs Extranet User
Intranet and Extranet users have different access levels to your Bitrix24. Here is what external user will see after accepting an invitation to your Bitrix24 intranet (sent from extranet workgroup):
Extranet users are being invited to the particular Extranet workgroup & have access to the group tools - group
Messages, Drive, Tasks, Calendar, Chat
, etc.
Outside the Extranet workgroup Extranet users also have access to contacts & employees who are listed as Extranet group members:
The Instant Messenger will show Extranet workgroup members & Extranet workgroup chat. This means external user will be able to create person-to-person or private group chats with employees - members of the Extranet group, or use workgroup chat.
See Intranet vs Extranet user comparison chart below:
How to invite external user to Bitrix24 workgroup
You can invite external users to your Bitrix24 workgroups only in frames of Extranet Workgroups. Go to
Workgroups > Create Group
& enable option
This group is available in Extranet
: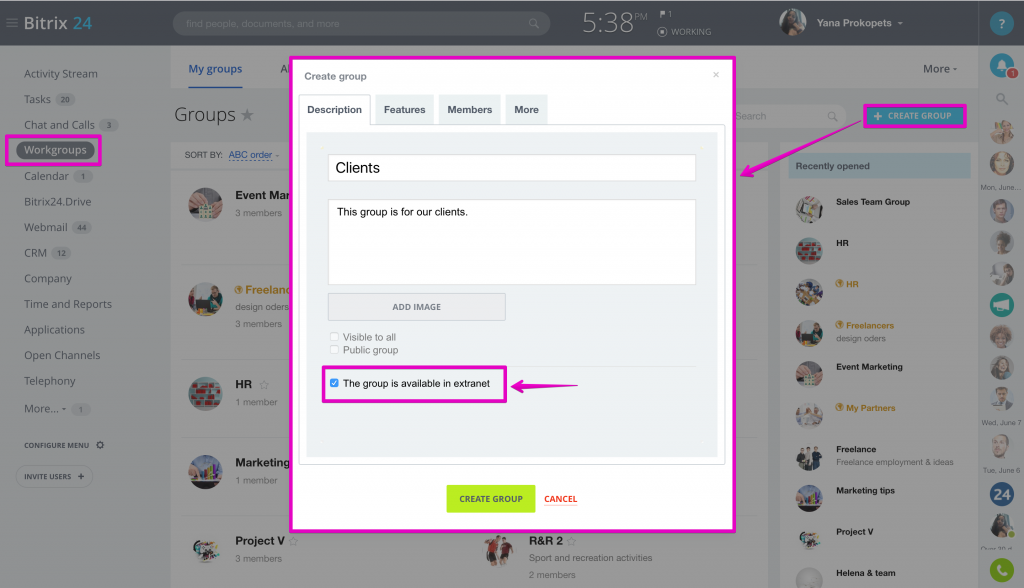 Open
Members
tab to add employees & external users to the workgroup: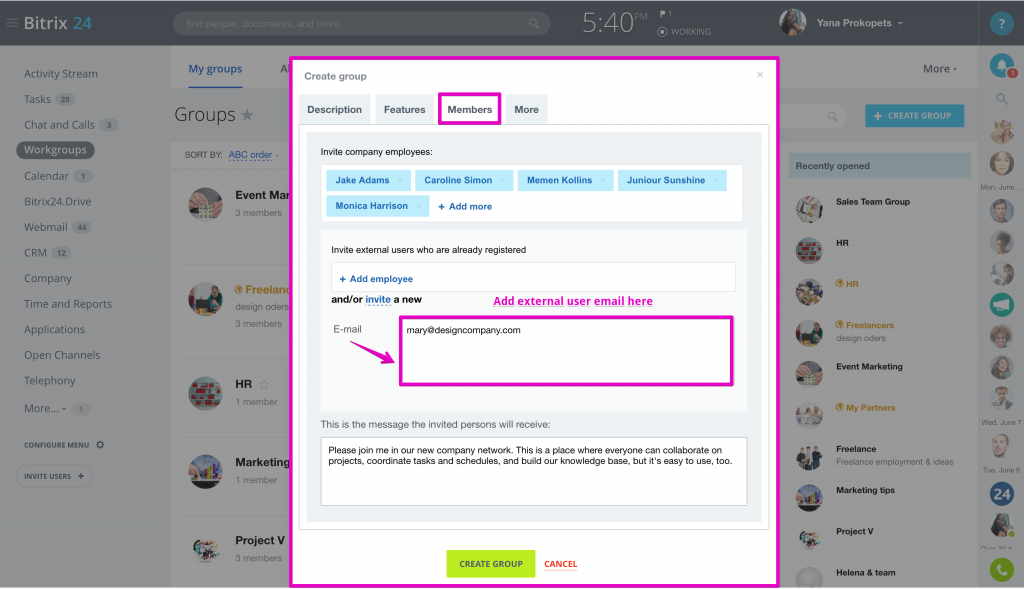 Extranet workgroups are marked with orange color, so that you can easily understand which groups have external users. You can also add new external users to the existing Extranet workgroup with the help of
Actions
tab >
Invite to Group
.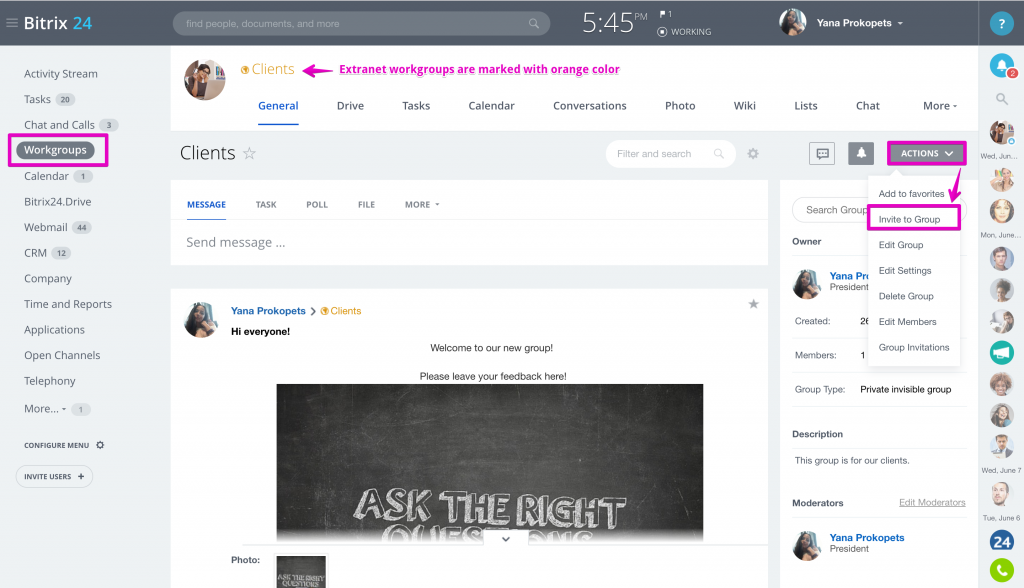 See all Extranet workgroups
Only Bitrix24 users with administrative rights can see the full list of Extranet workgroups. Go to Profile Page and enable Admin Mode (otherwise you'll see only those Extranet workgroups where you are listed as member). With Admin Mode active - open Workgroups > Extranet.
Move Extranet user to Intranet
Please note that Bitrix24 user with administrative rights only can move Extranet users to Intranet. To move Bitrix24 Extranet user to Intranet - open the Extranet user's
Profile Page > Actions > Transfer to Intranet.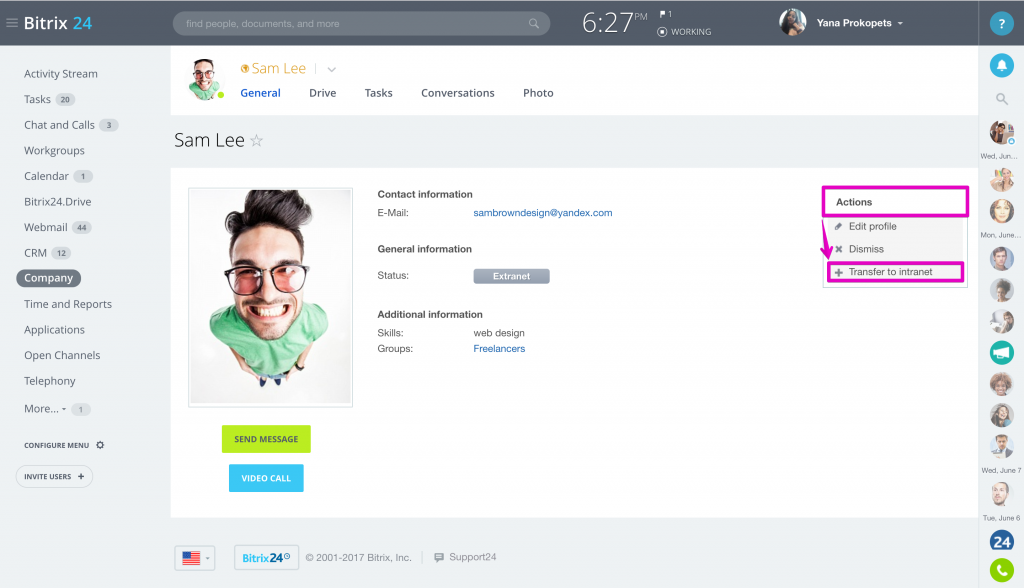 Important: you can move Extranet user to Intranet, but you won't be able to move it back to Extranet. Intranet users cannot be moved to Extranet.