Bitrix24 calendar owner can set various access permissions to different users inside calendar settings. To open settings please navigate to Calendars: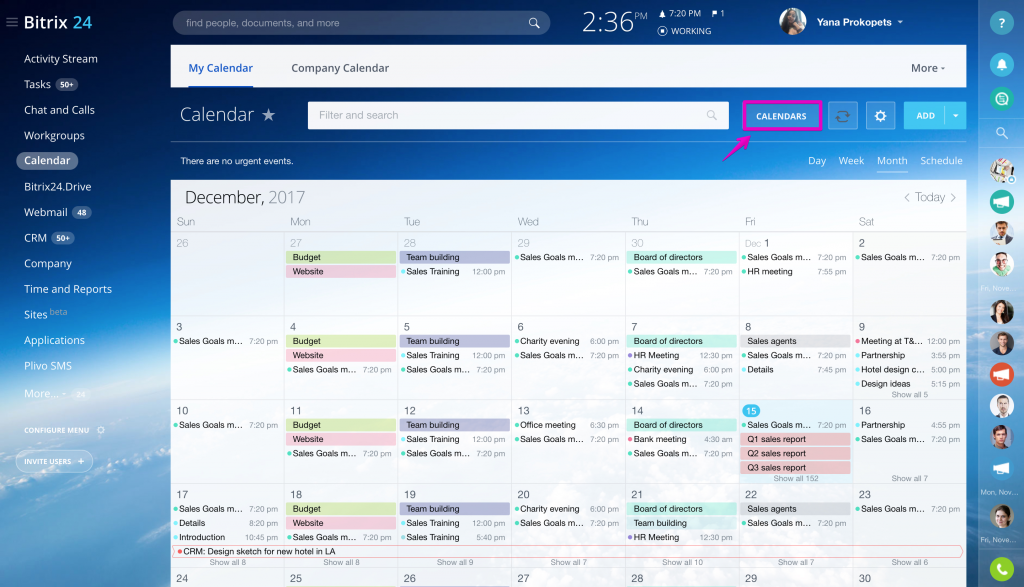 In My Calendars list select calendar you'd like to configure, open calendar options & click on
Edit
: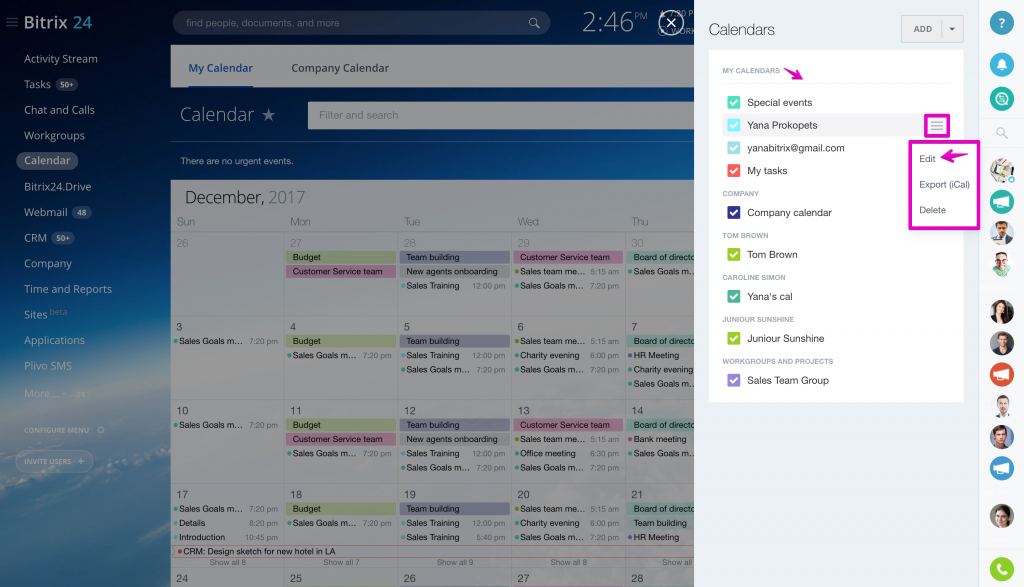 Click on
Access Permissions
& select users with the help of
Add
tab.
You can provide different access level for different users: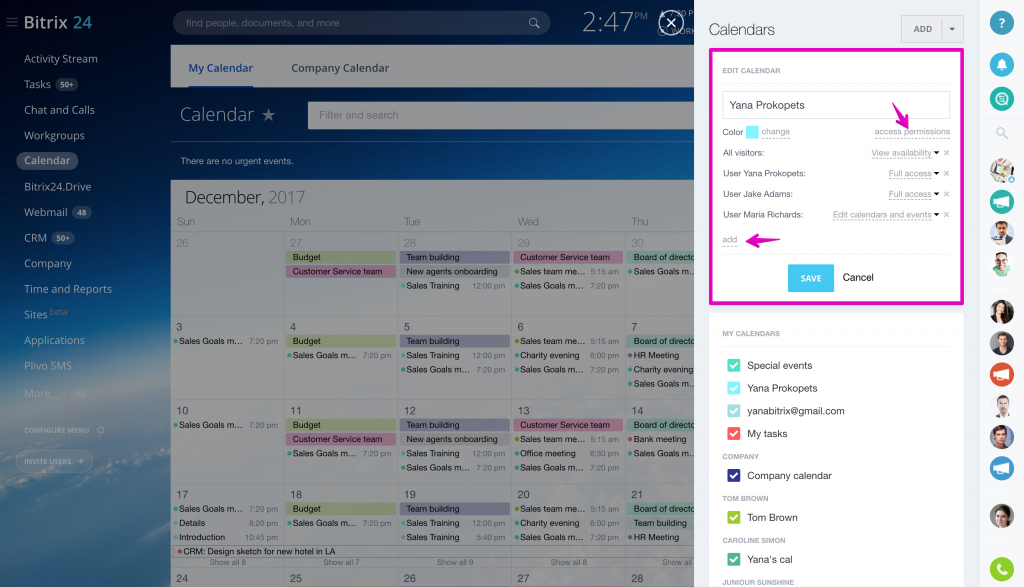 Please note that if you set access permissions All Visitors = Full access, the further individual access limitations (e.g. user X= access denied) will not work. Access Permissions in Bitrix24 are based on the following rule: the user is always granted the highest level of access allowed by the various permissions.
You can also configure access permissions for calendars types (personal, company and workgroup calendar) by enabling
Administrator mode
> click the
cogwheel
button at the top right corner of the calendar page.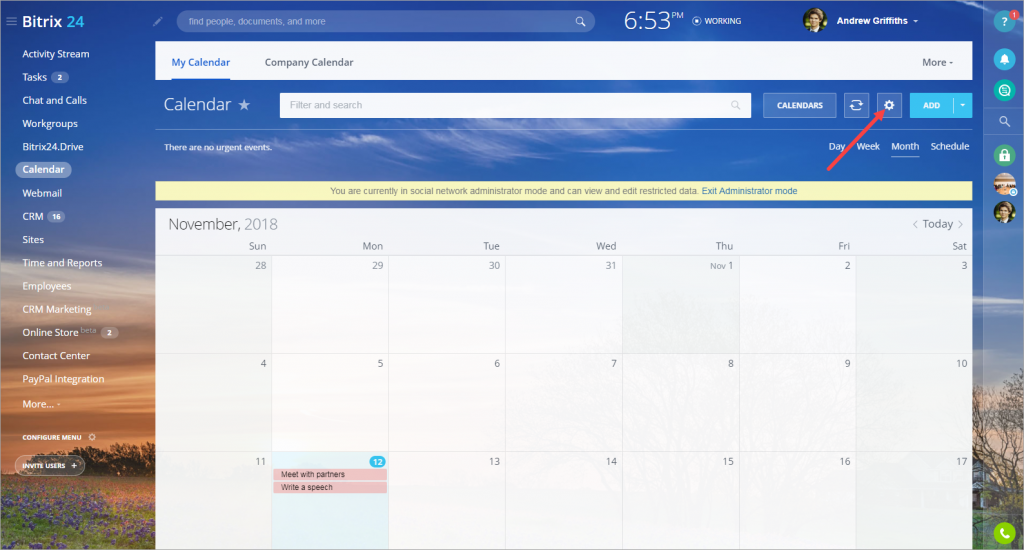 Scroll down to Access permissions section and click Add.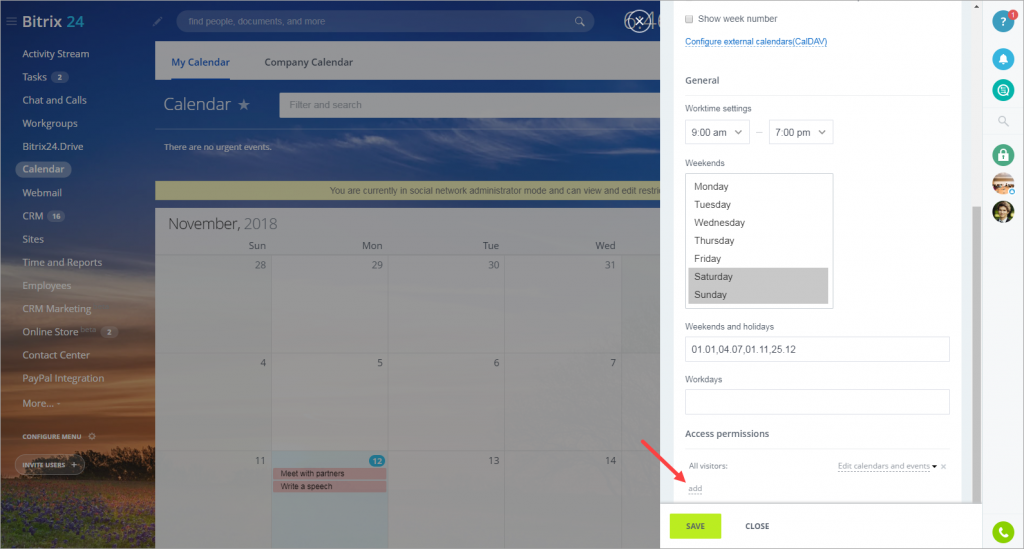 For example, if you select Access denied for personal calendars for all users, they won't be able to use their personal calendars and will get the error message instead: