Bitrix24 calendar owner can set various access permissions to different users in calendar settings. To open settings please navigate to calendar options icon & click Edit: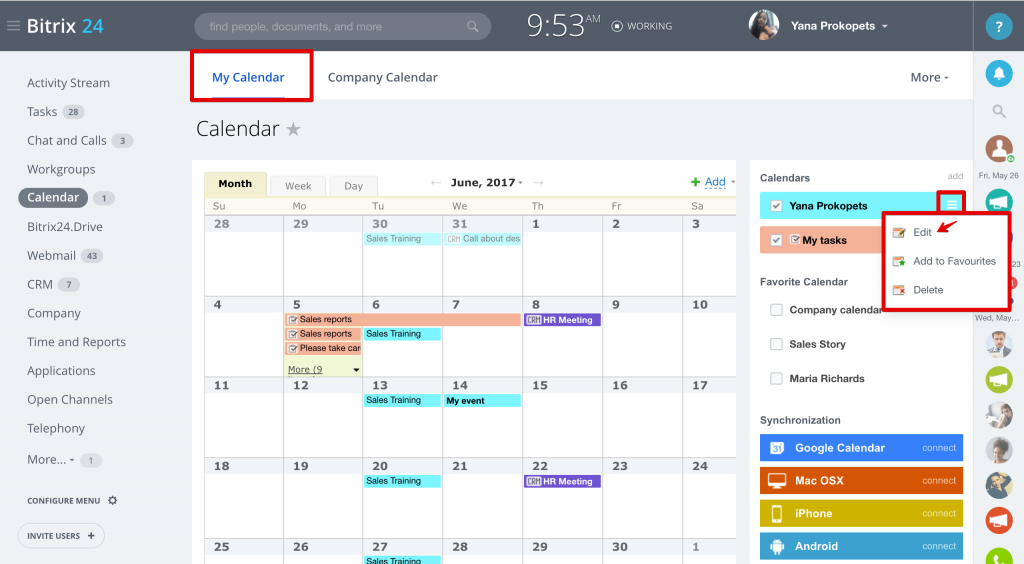 Open
Access Permissions
section & click
Add.
Select new users & provide them with particular access level.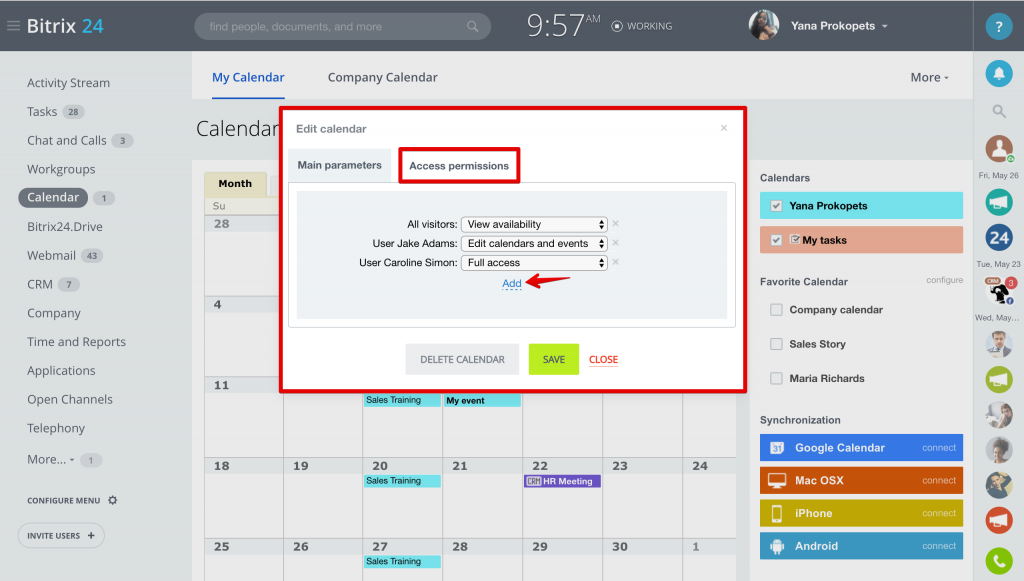 Please note that if you set access permissions "All users=Full access", the further individual access limitations (e.g. user X= access denied) will not work. Access Permissions in Bitrix24 are based on the following rule: the user will always be granted the highest level of access allowed by the various permissions.