Bitrix24 calendar owner can set various access permissions to different users. Click on the Calendars button to open the settings.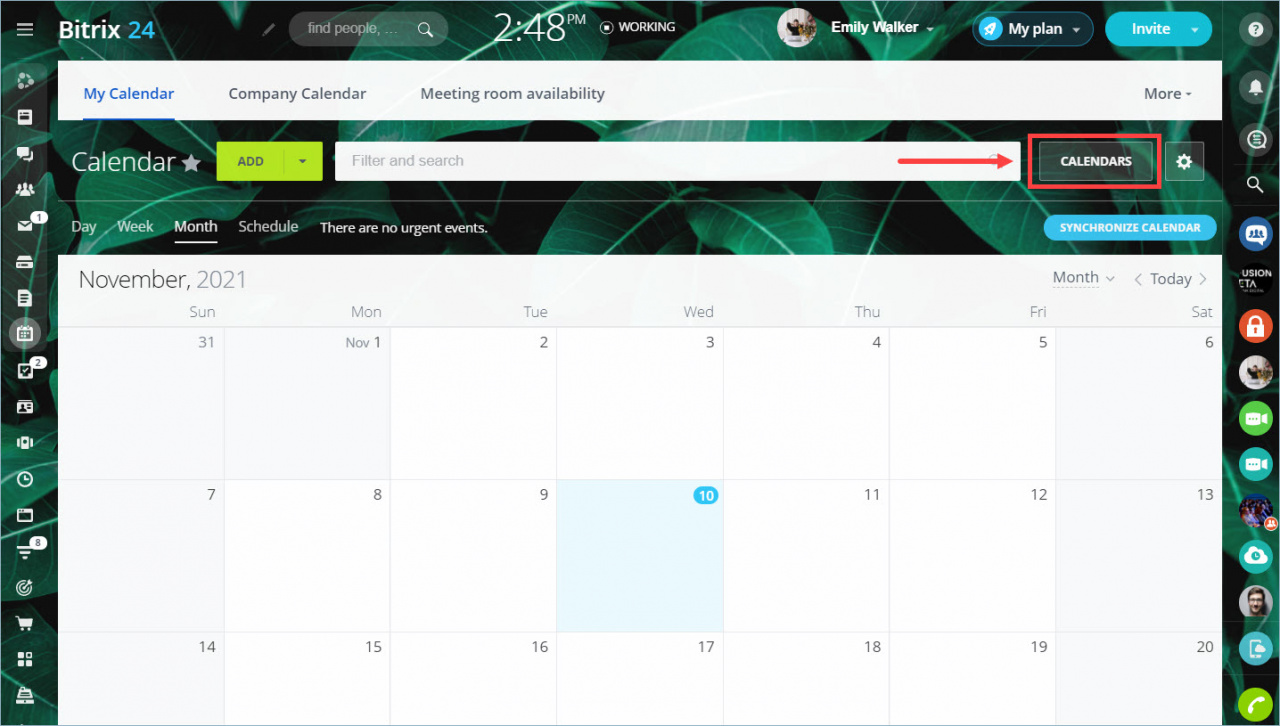 In
My Calendars
list, select the calendar, click on the menu and choose
Edit
.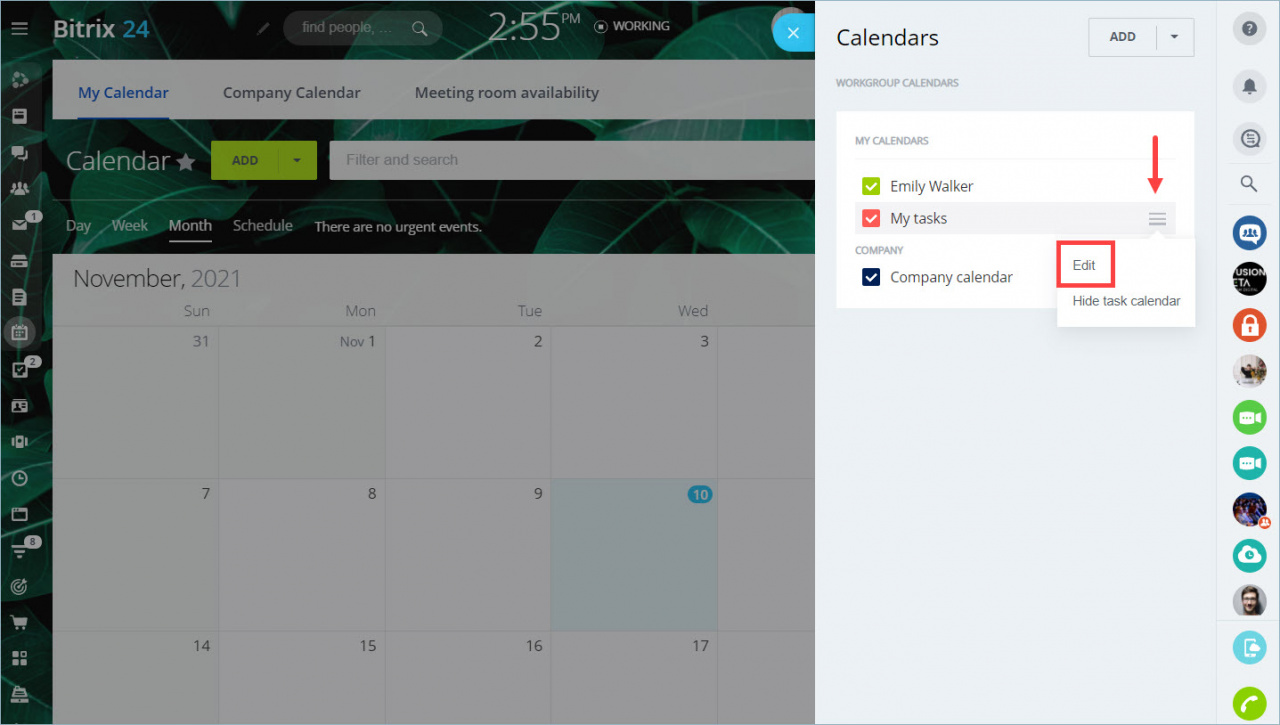 By default, the owner has full access to the personal calendar, and other users can only view the employee's availability.
If you want to add additional access permissions, click Access Permissions > Add and select users. You can provide different access level for different users.
Note that account administrators can see all events in other employees' calendars regardless of the configured access limitations.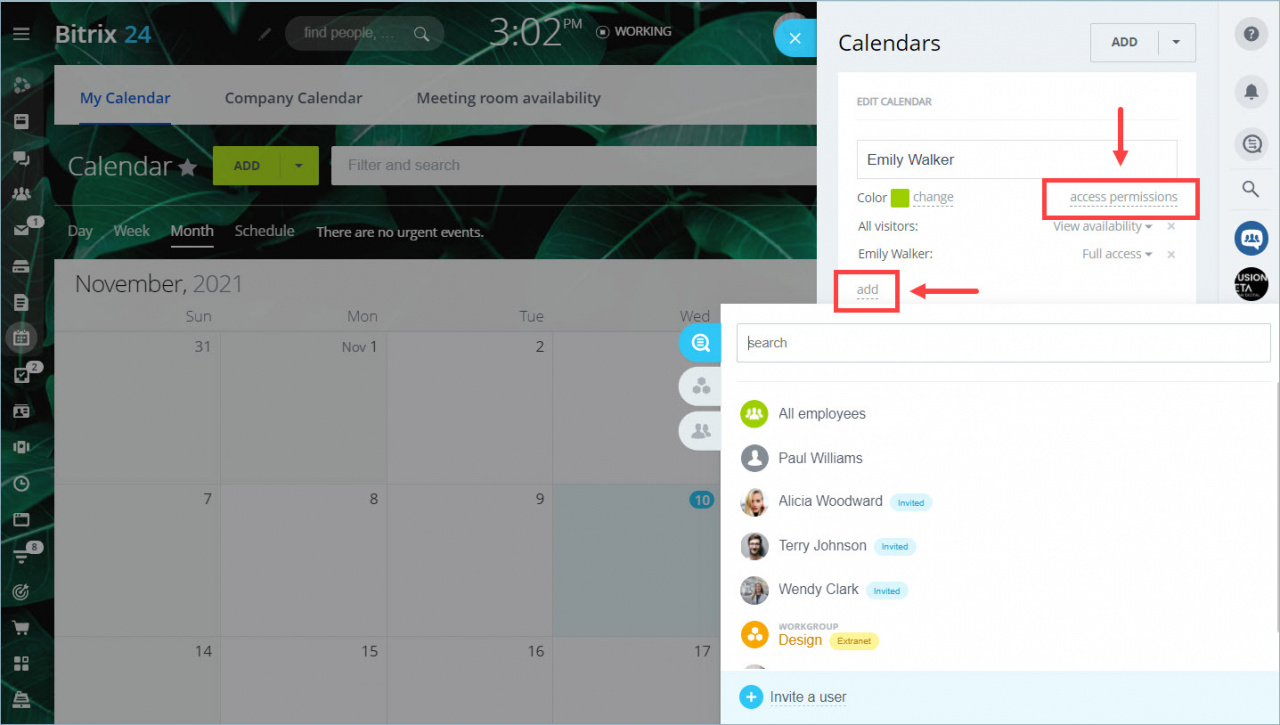 Access denied - you do not have access to the calendar.

View availability - you can see the calendar events, but not their names. The calendar events will be shown as [Occupied].

View availability and names - you can see the names of the calendar events.

View - you can see events, but you cannot edit them.

Edit calendars and events - you can not only view but also edit events and calendars.

Full access - you have all permissions.
Please note that if you set access permissions for All Visitors, the further individual access limitations will not work.
Access to different calendar types
There are two types of calendars in the system: company calendar and personal calendars of employees. The account administrator can separately set up access permissions for each type.
To do this, enable administrator mode, go to the Calendar section and click the gear icon.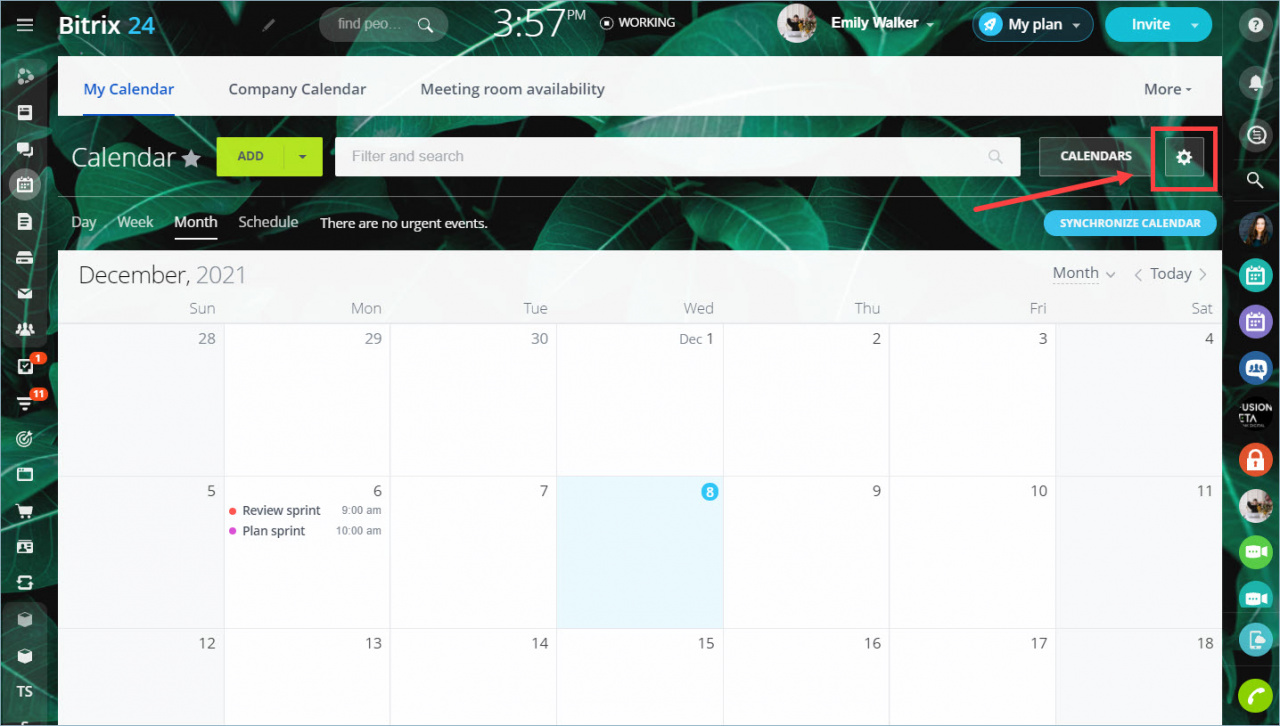 In the Access Permissions section, click Add and select an employee, a user group, or a department.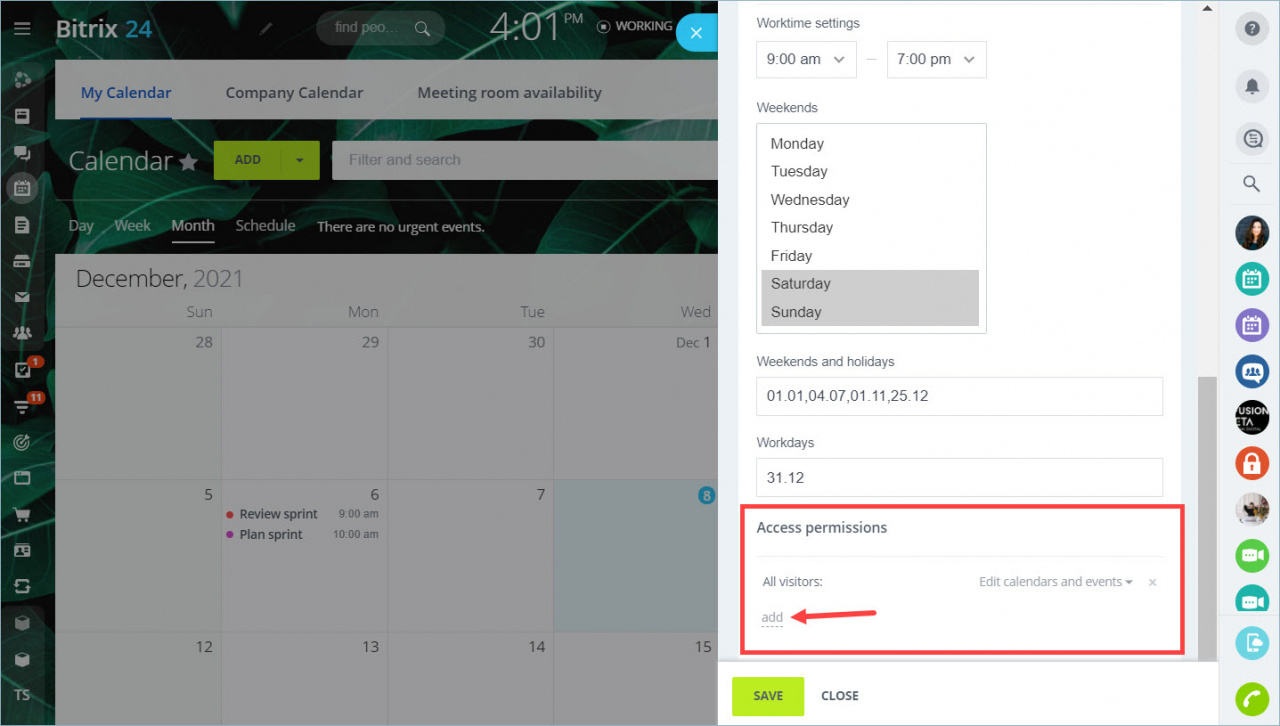 Select the access level for the users.
If an employee has no access to this type of calendar, he will not be able to add it.