In Bitrix24 you can add other user calendar or workgroup calendar to your Calendars list. It will allow you to view multiple calendars events at the same time from My Calendar section with no need to go the user or group calendar.
Here is how:
Inside My Calendar page click on Calendars tab: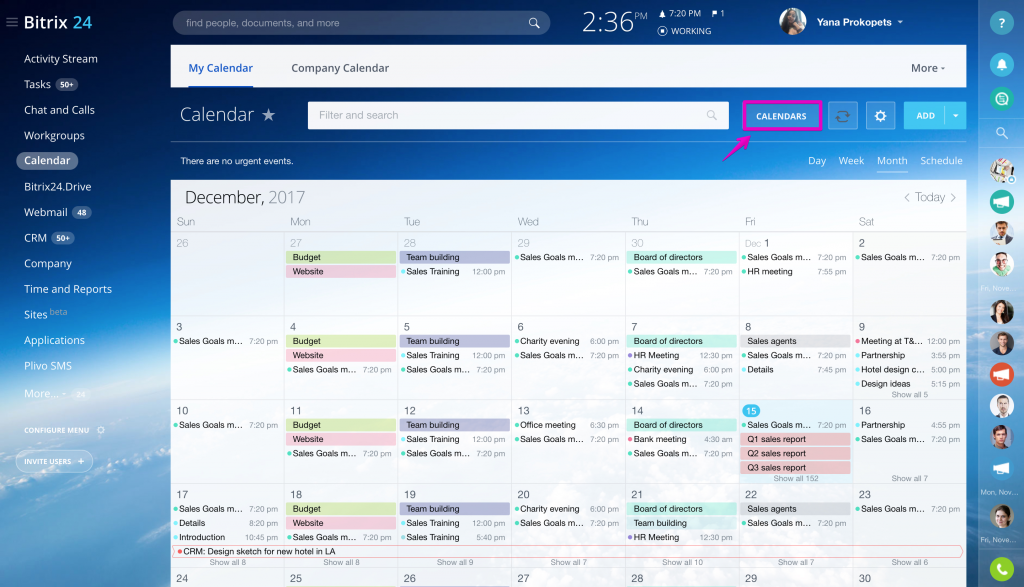 Open additional options menu & go to User Calendars: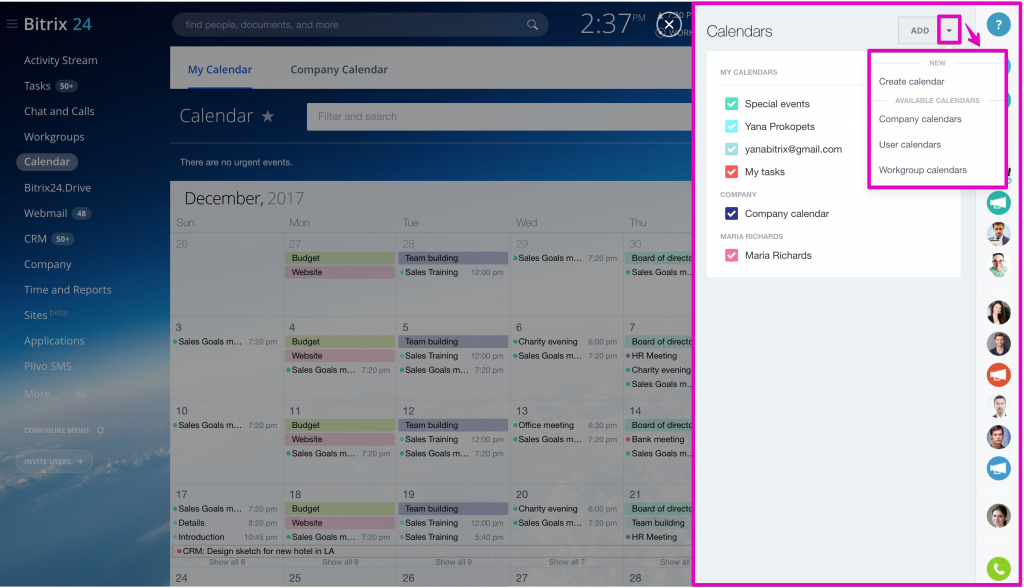 Add users & select user calendars you'd like to be shown in your Bitrix24 calendar by default: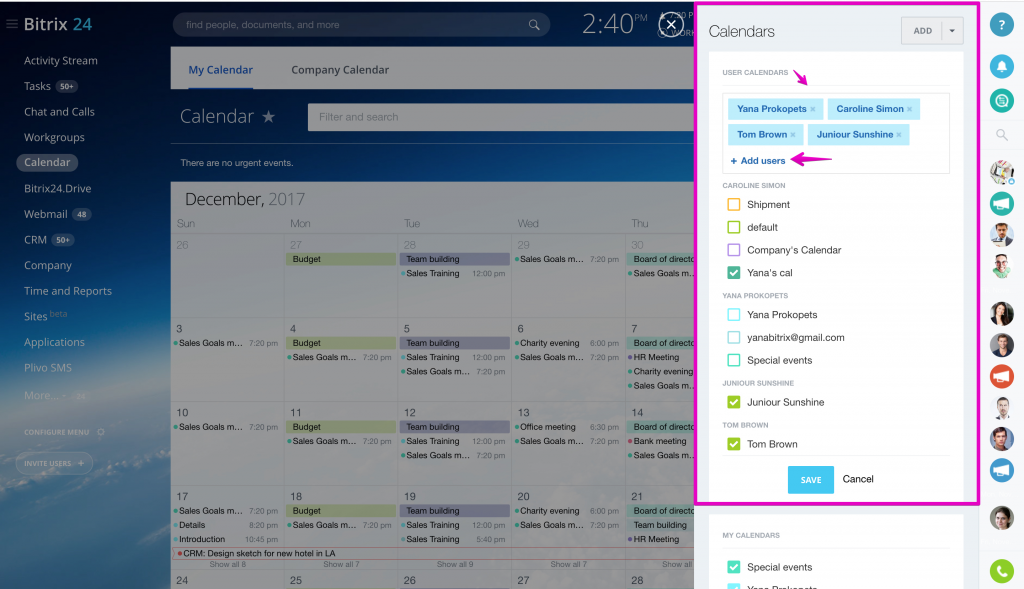 Please note that Favorite Calendars (connected user or workgroup calendars) allow to view connected calendars events only, not edit or add new events.
Open connected user calendar options & click on Open Calendar to go to user calendar page: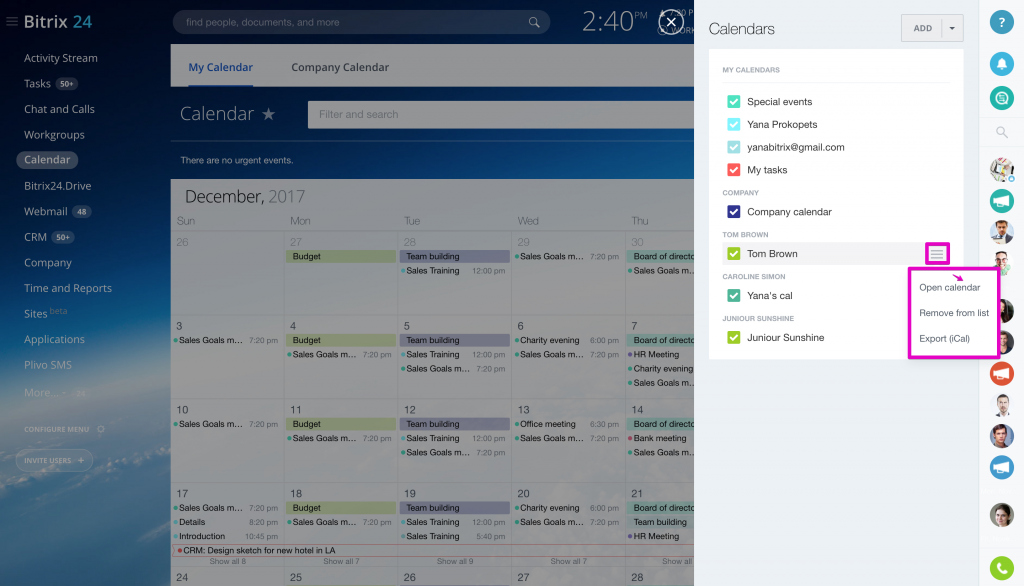 User Profile page with calendar will appear: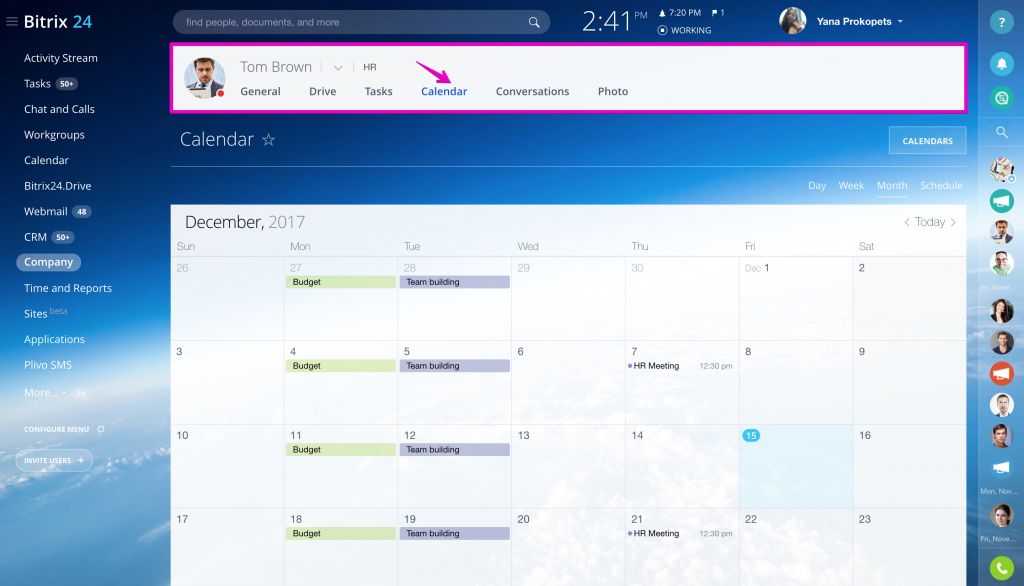 You can add workgroup calendars same way: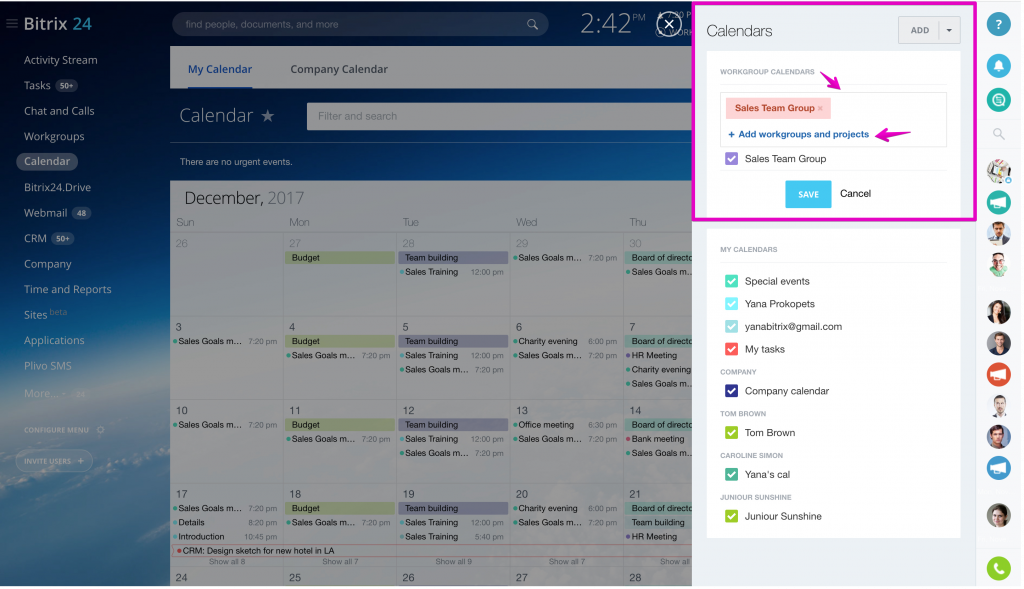 Edit User Calendar
To be able to edit another user calendar please make sure that this user has configured access permissions for you. Here is how to configure access permissions to your calendar:
Open Calendars > go to your calendar options menu & click Edit: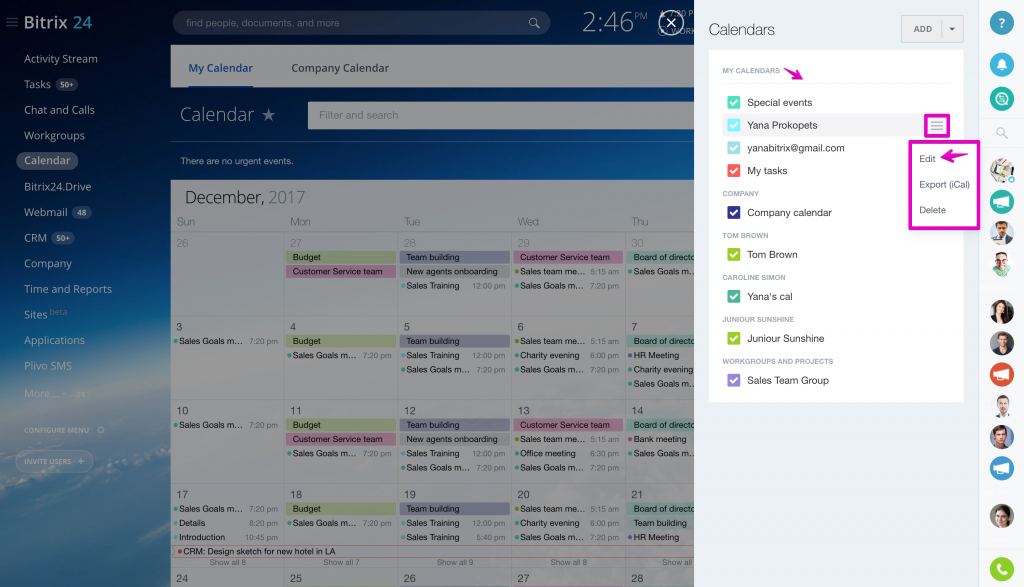 On Edit Calendar page click on Access Permissions, add users & provide access level for them: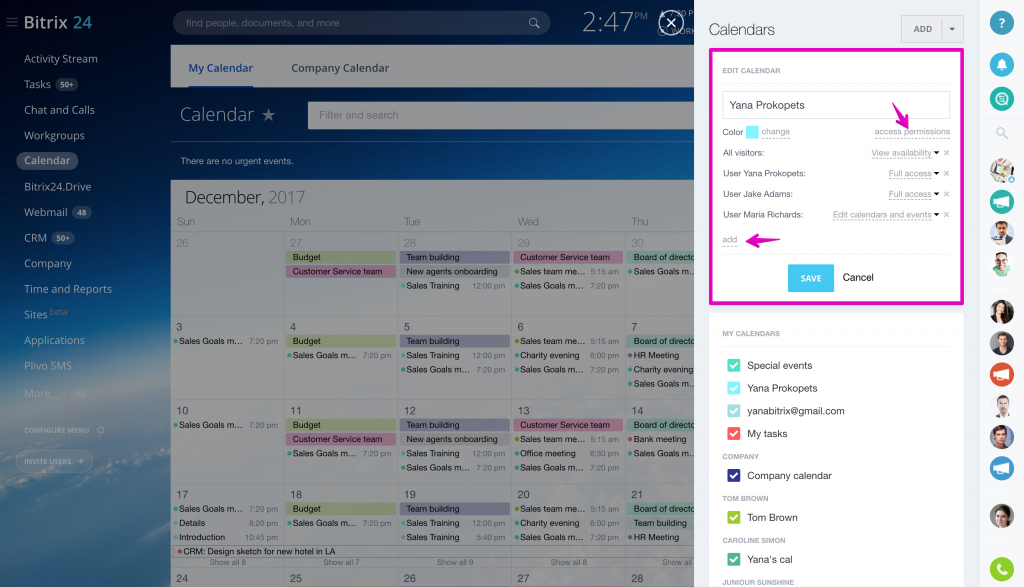 In case you don't see the
Add
event tab in another user calendar: