Company calendar is a shared calendar for all company employees that can be found both under Company & My Workspace sidebar menu.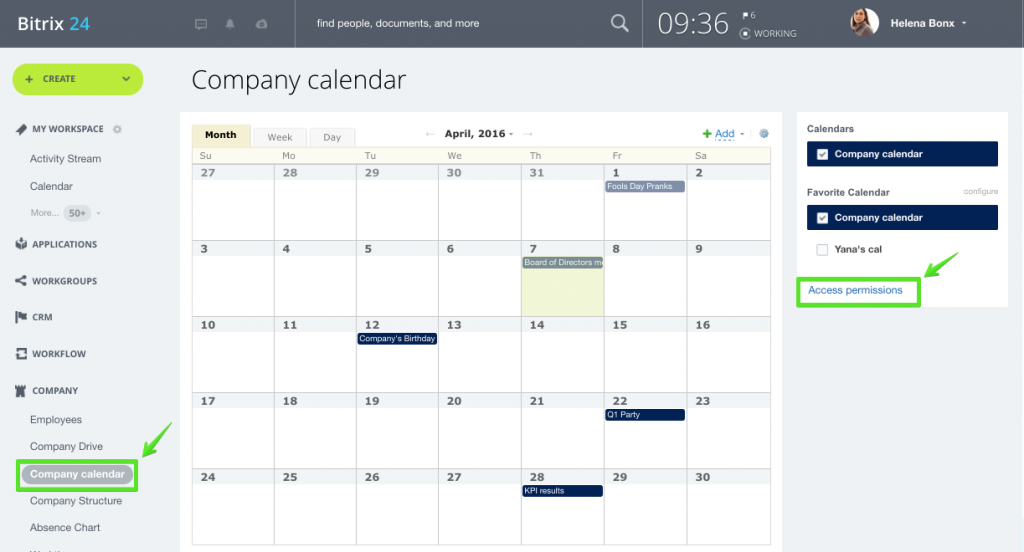 By default all Bitrix24 users can add & edit events in the company calendar. Account administrators can configure access permissions for the company calendar at any time - based on users or user groups – e.g. all account users can view company calendar events, but only administrators can edit events or have full access.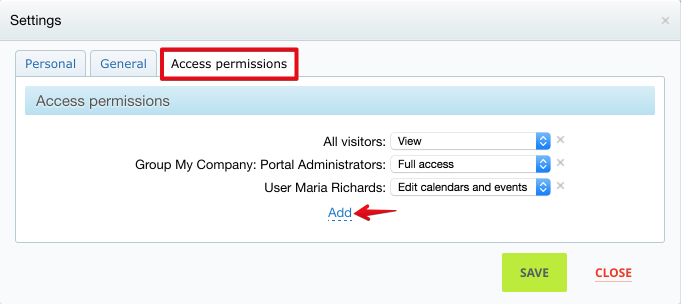 Company Calendar general settings should be used in order to set workday parameters, e.g. weekends and holidays which will be visually marked in the calendar: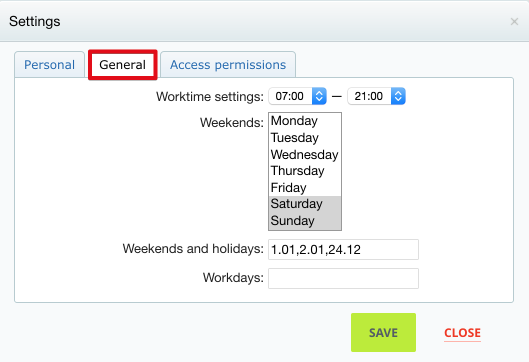 Company calendar is added to each users My Workspace > favorite calendars, so that users won't miss important events.