Company calendar is a shared calendar for all company employees that can be found under Calendar > Company Calendar: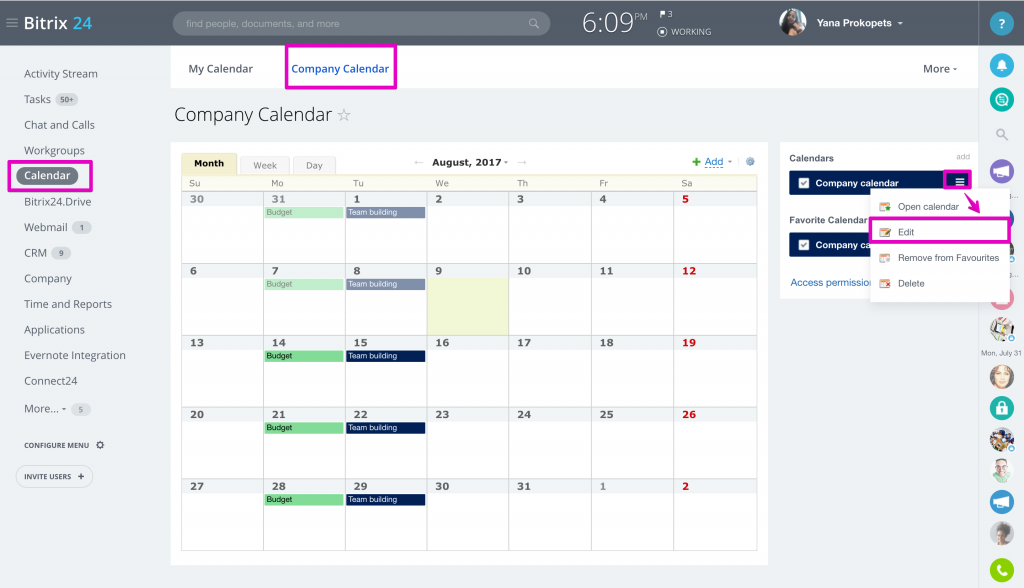 To edit calendar parameters use Edit option. Main Parameters section allows to set default calendar color (you can later customize each new event color as well, this color will set as default), add description or enable calendar export.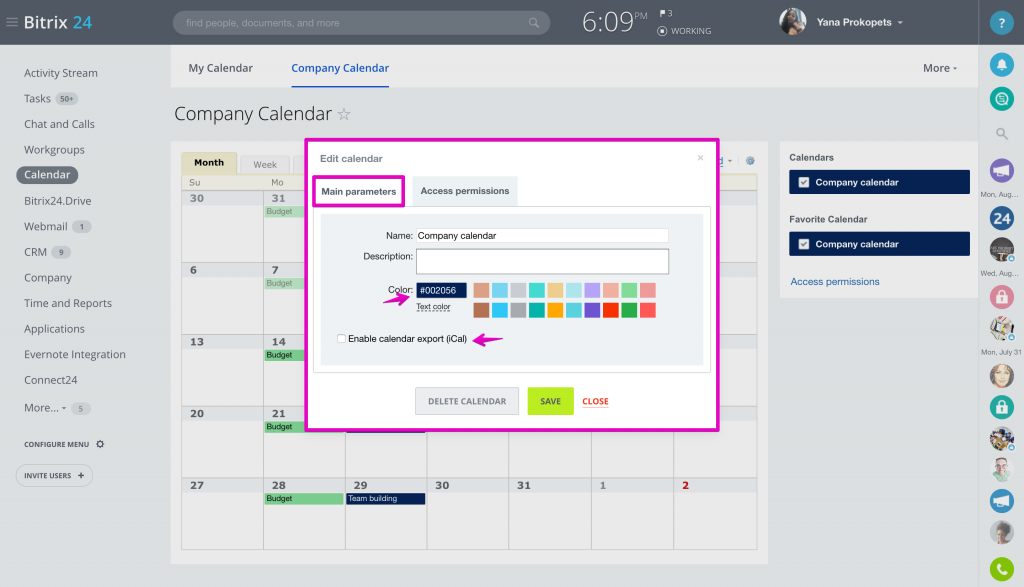 By default, all Bitrix24 users can add & edit events in the Company Calendar. Account administrators can configure Access Permissions for the company calendar at any time. Use Add tab to add users, departments or groups and select access level for them.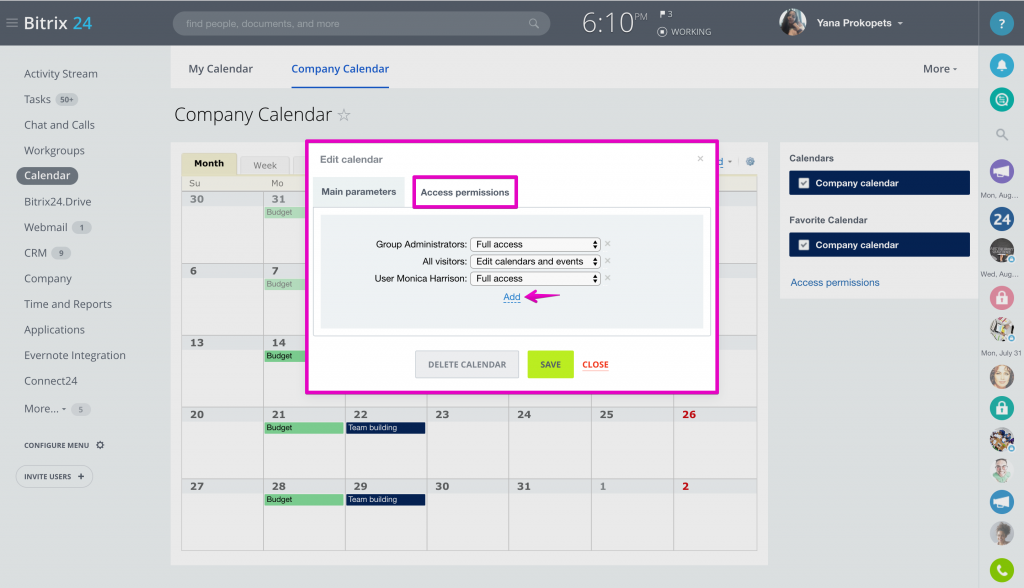 Click on Settings icon to configure work time parameters, e.g. weekends and holidays which will be visually marked in the calendar: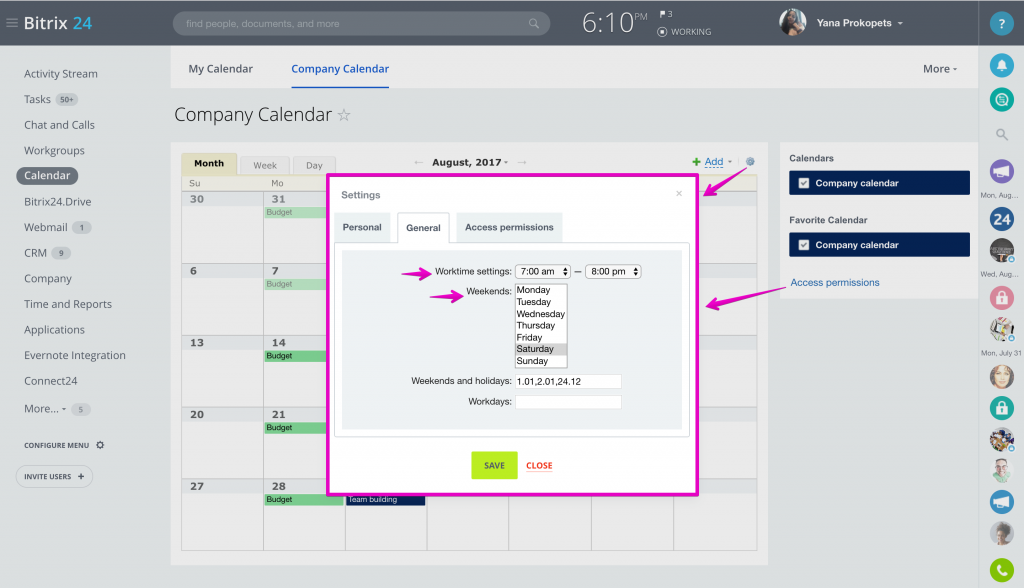 Company Calendar can also be found under each user's My Calendar > Favorite Calendar, so that users won't miss important events: