If your sales operations are commission-based, this app might come in handy to track commissions generated by the salespeople.
Installing the app
Find the app in the Market section of your Bitrix24 account:
Click Install:
After you read and accept the Terms and Conditions, click install one more time:
To finish, select a department that you need to calculate the commissions for:
When you see the demo screen, it means you now have the app installed:
My commission
Here the regular users see their stats: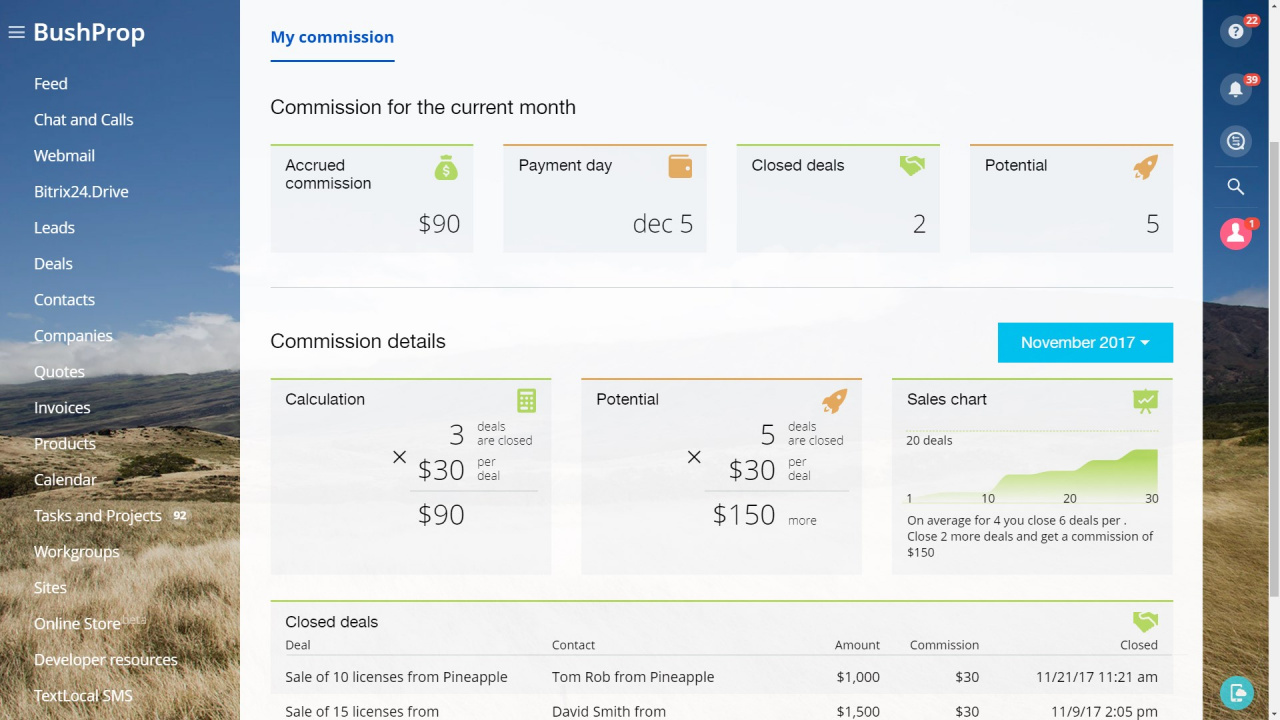 There are two parts to the dashboard:
Commissions for the current month - lets you see the overview of the key metrics
Commission details - gives a deeper look into the stats and shows the sales trend
Department commission
This section is available to department supervisors and administrators. Similarly to the
My Commission
tab, the
Department commission
shows cumulative statistics based on the department's performance: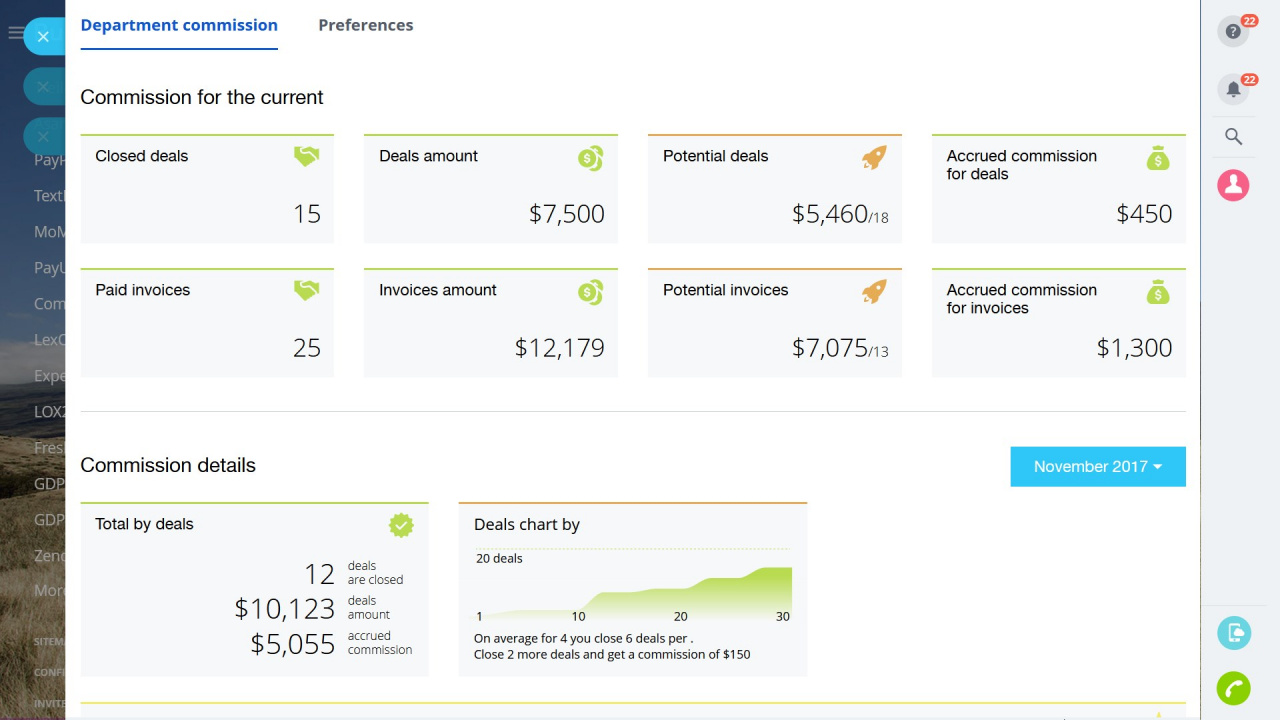 Employee performance ranking is based on closed invoices and deals: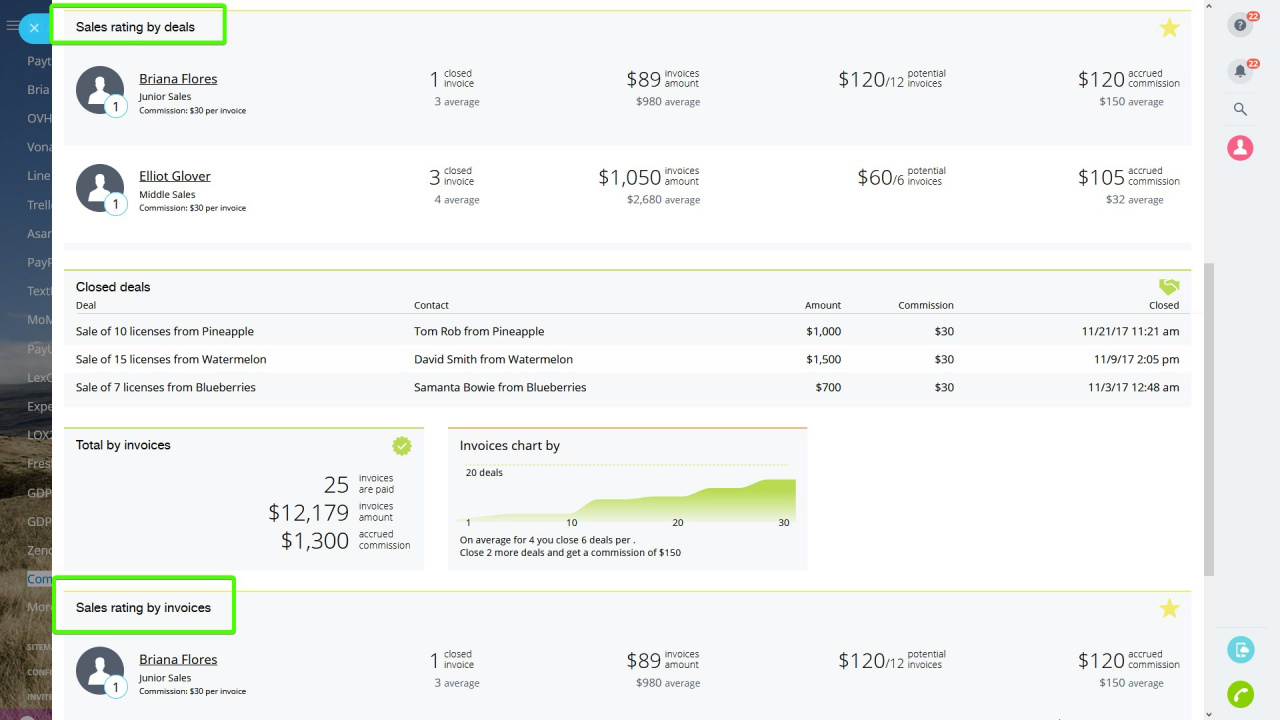 Department settings
When installing the app, you already selected a department to be used for calculations. If you need to change it at some point, you can do that by editing the Department settings: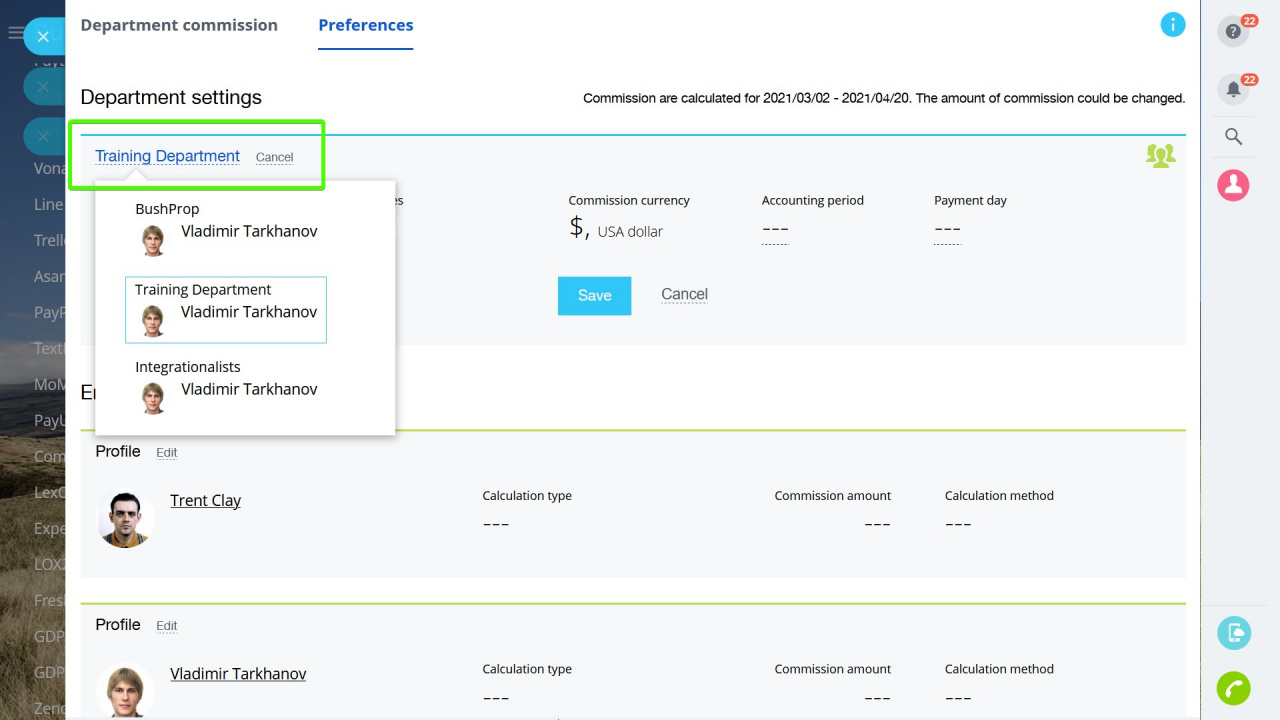 Subdepartments are not supported in the current version of the app.
The same way you can select your
Accounting period
and the
Payment date
: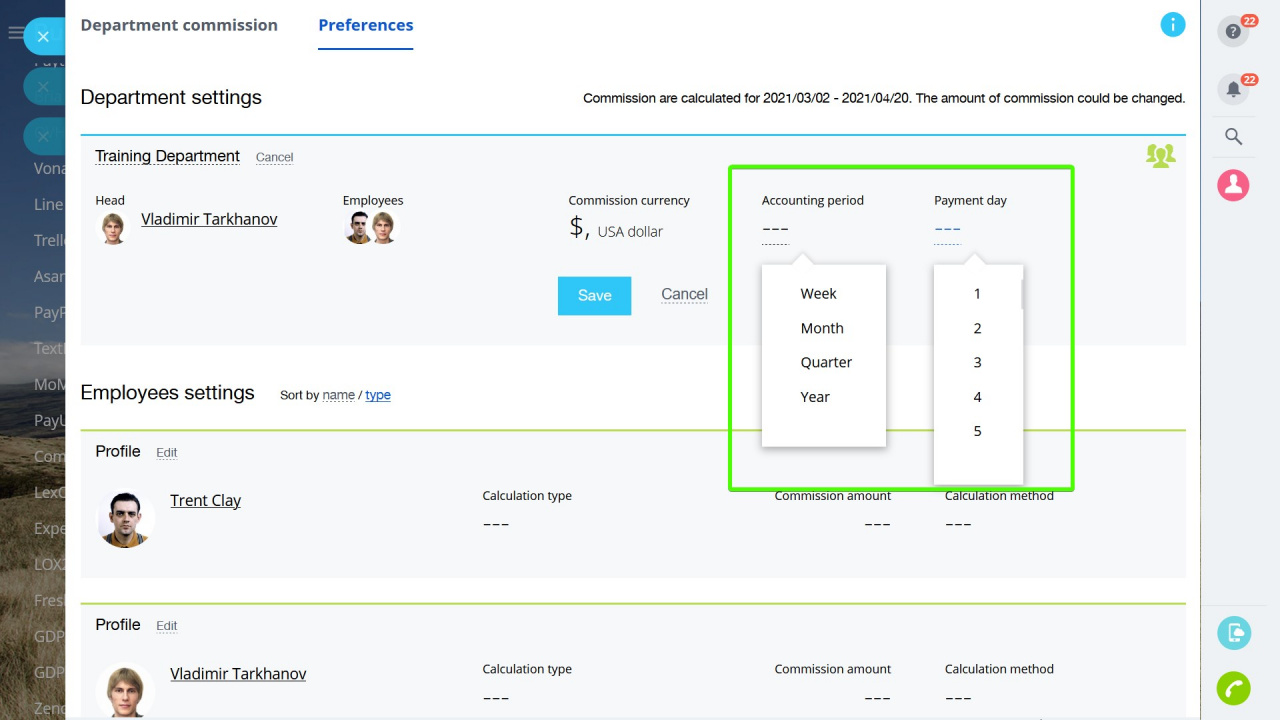 Personal settings
After setting up the department preferences, you can move on to personal user settings. You can set up the following:
Calculation type: by closed invoices or deals
Calculation method: apiece or set amount
Commission amount: % or $ based on the calculation method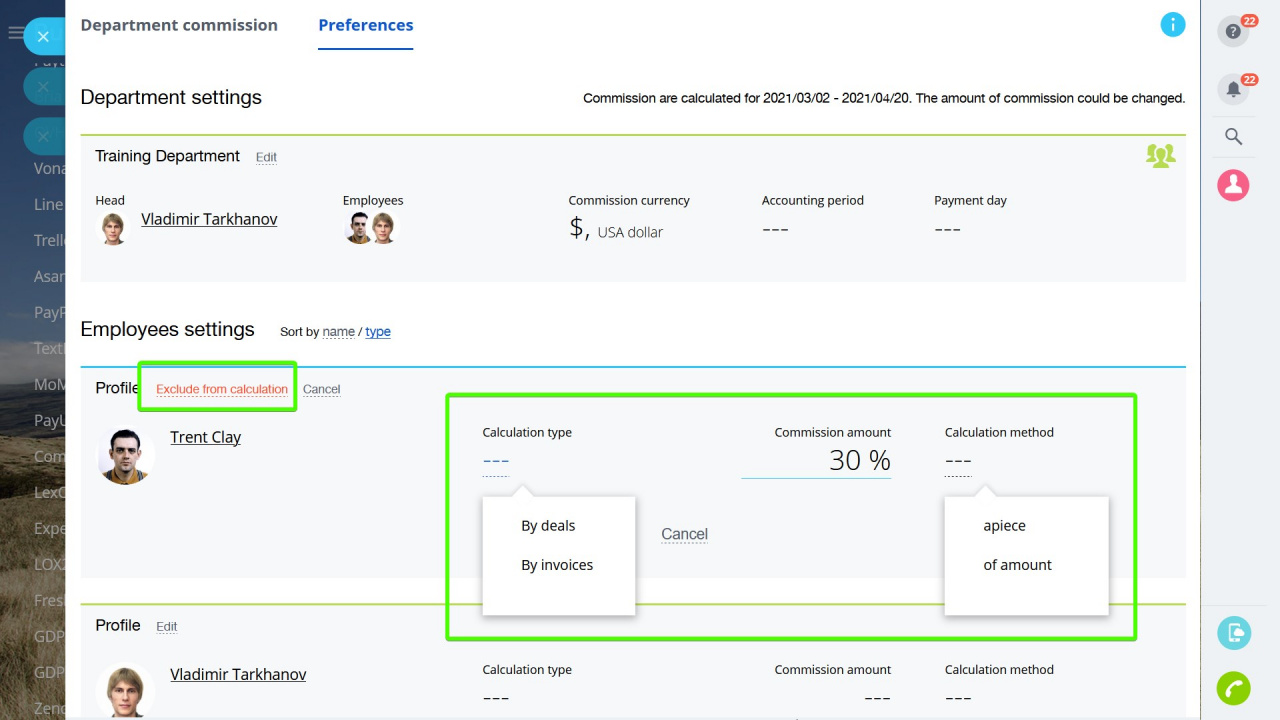 There is also an option to exclude a user from the calculation.
Next time you or your colleagues close a deal, it gets even more exciting to close more! You can track and motivate yourself or your colleagues according to your plan.