The Expenses app allows your managers to record and report the expenses they had to burn through to close the deals. Leads, contacts, and companies apply also.
Installing the app
Find the app in the Market section of your Bitrix24 account:
Click Install:
After you read and accept the Terms and Conditions, click install once more:
Finish the installation process:
When on this screen, it means the app is now successfully installed:
You're good to go 🙂
To access the app:
Open any of your leads, deals, contacts, or companies
Navigate to the slider timeline activities pane: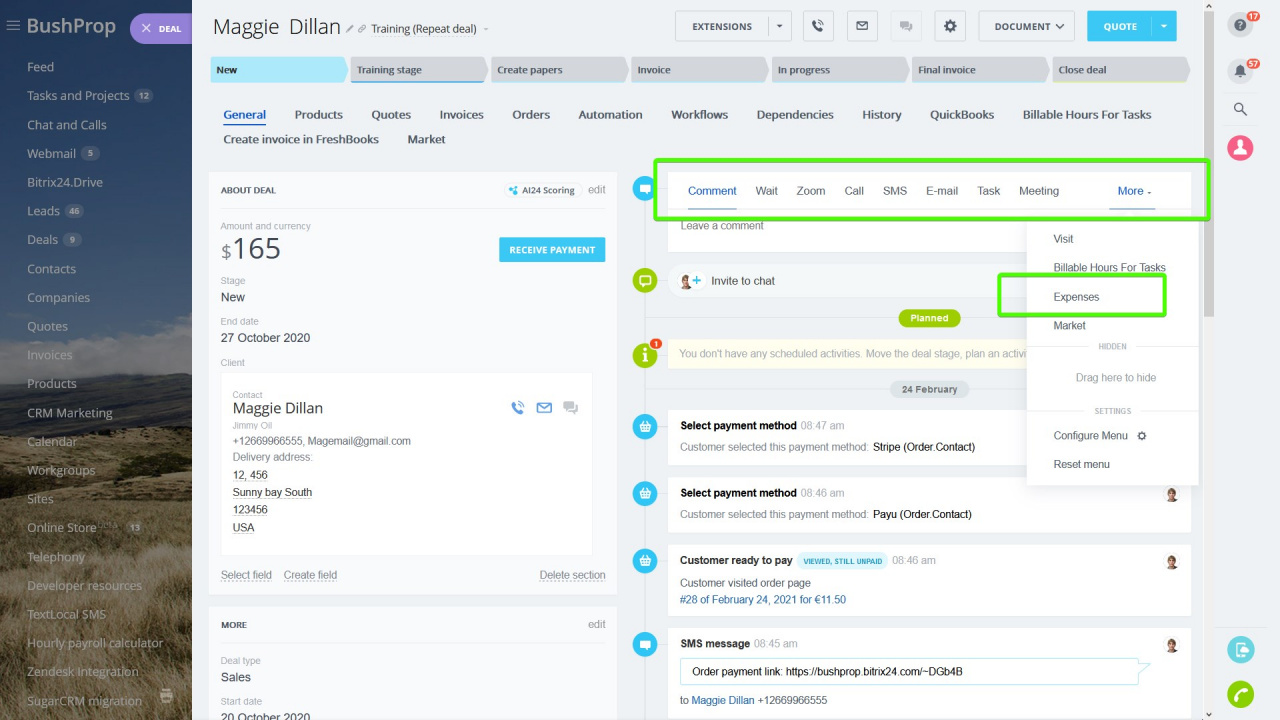 The three tabs in the app represent its main capabilities: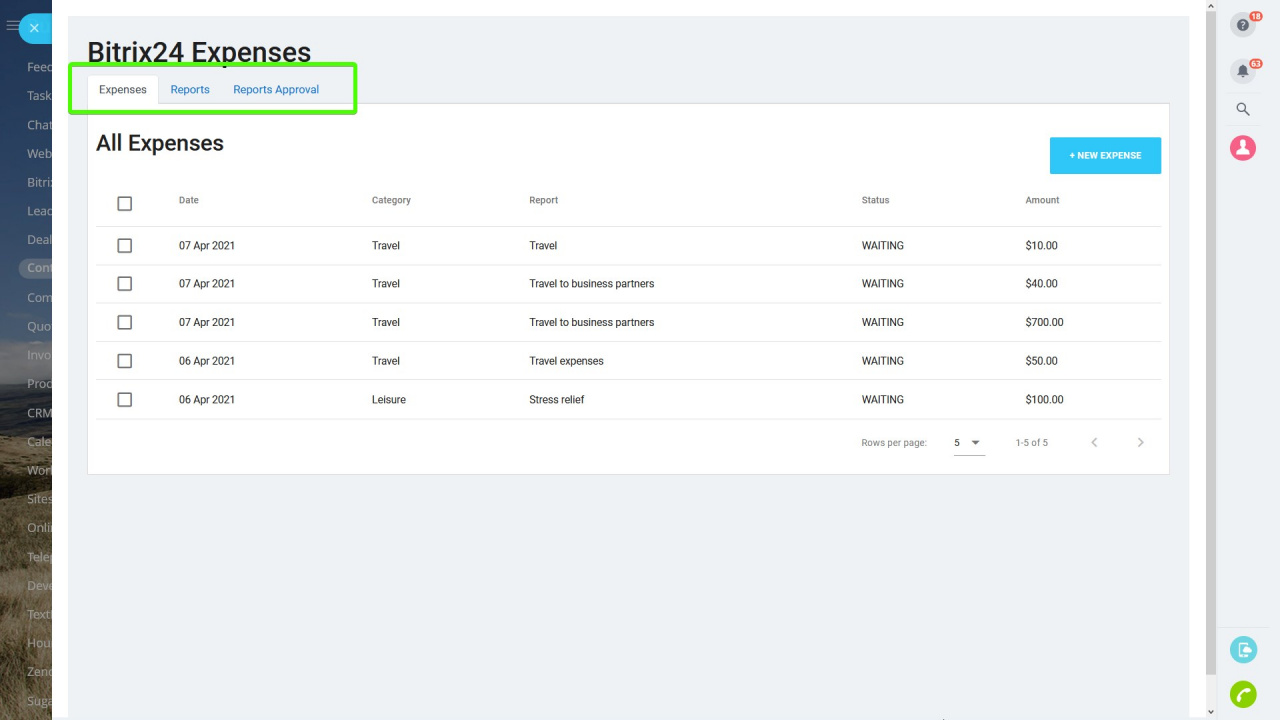 Expenses - keep records of the occurred expenses
Reports - save sets of expenses
Reports approval - for approving and disclaiming of the reports by a department supervisor
Expenses
To add an expense, click
New Expense
: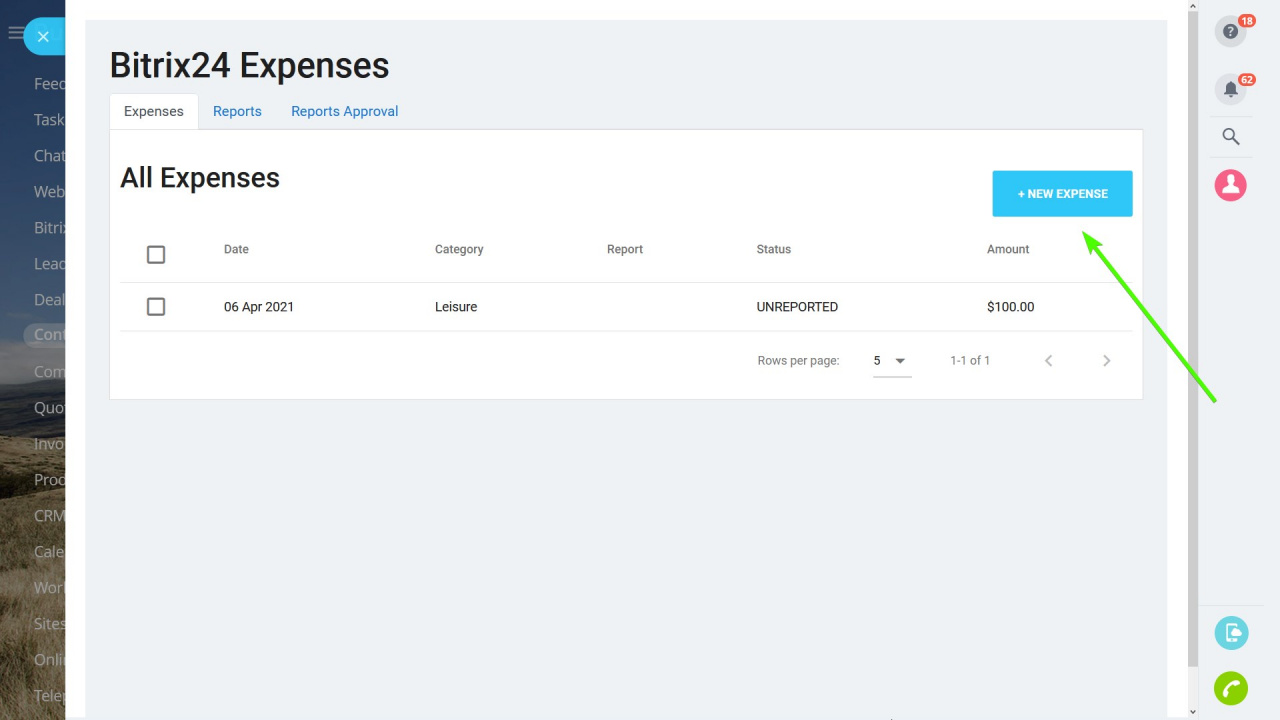 Enter the details and attach a file (e.g., receipt) if necessary: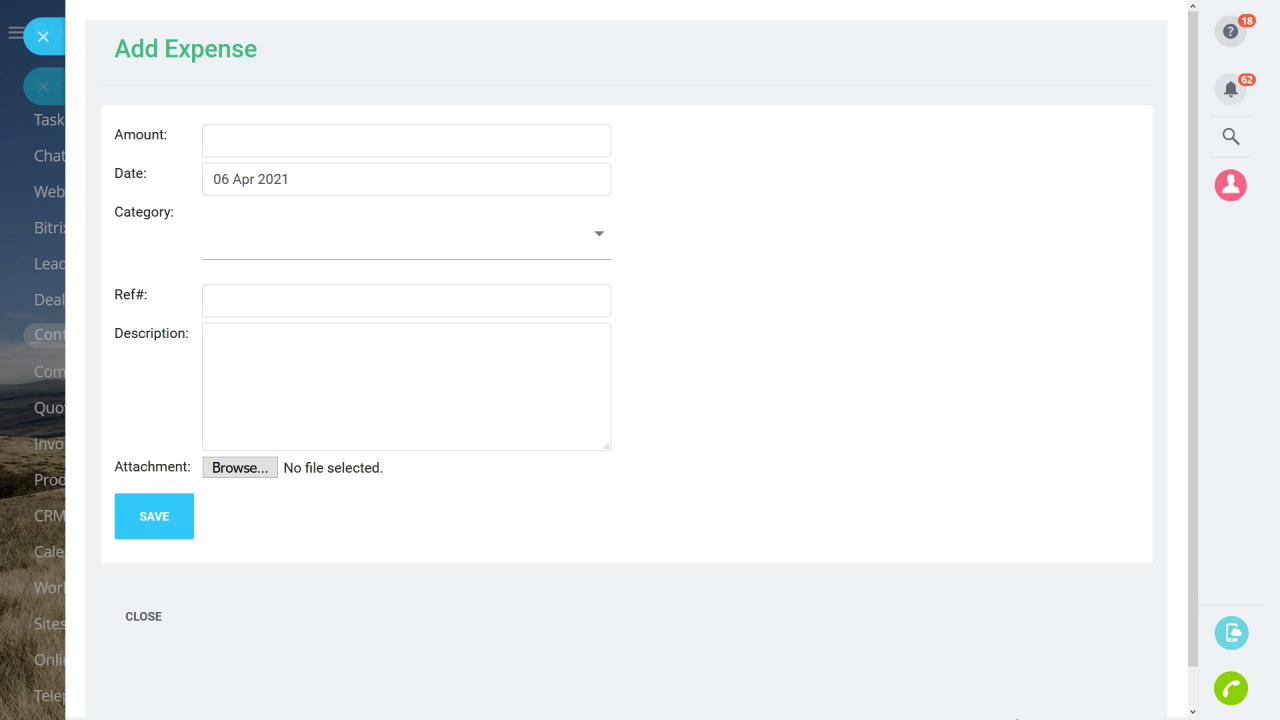 Amount and Date are the only mandatory fields for adding expenses.
To view a detailed page of an expense, click on it from the list view: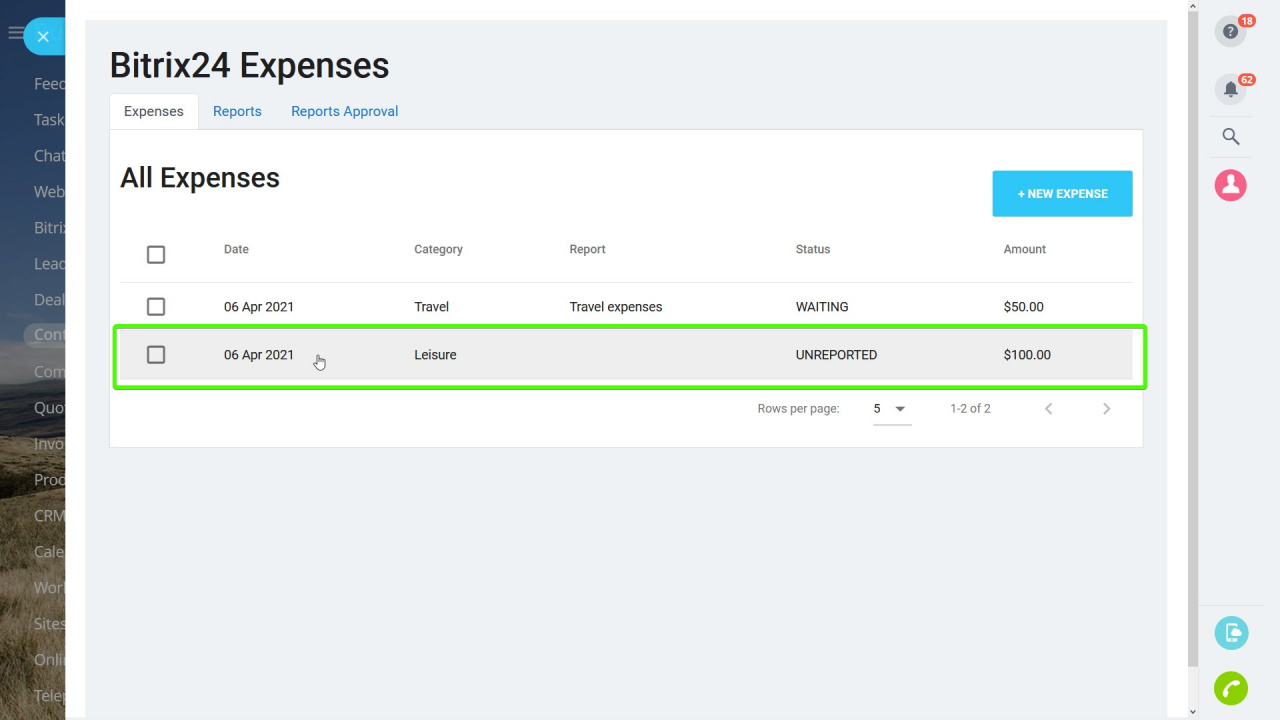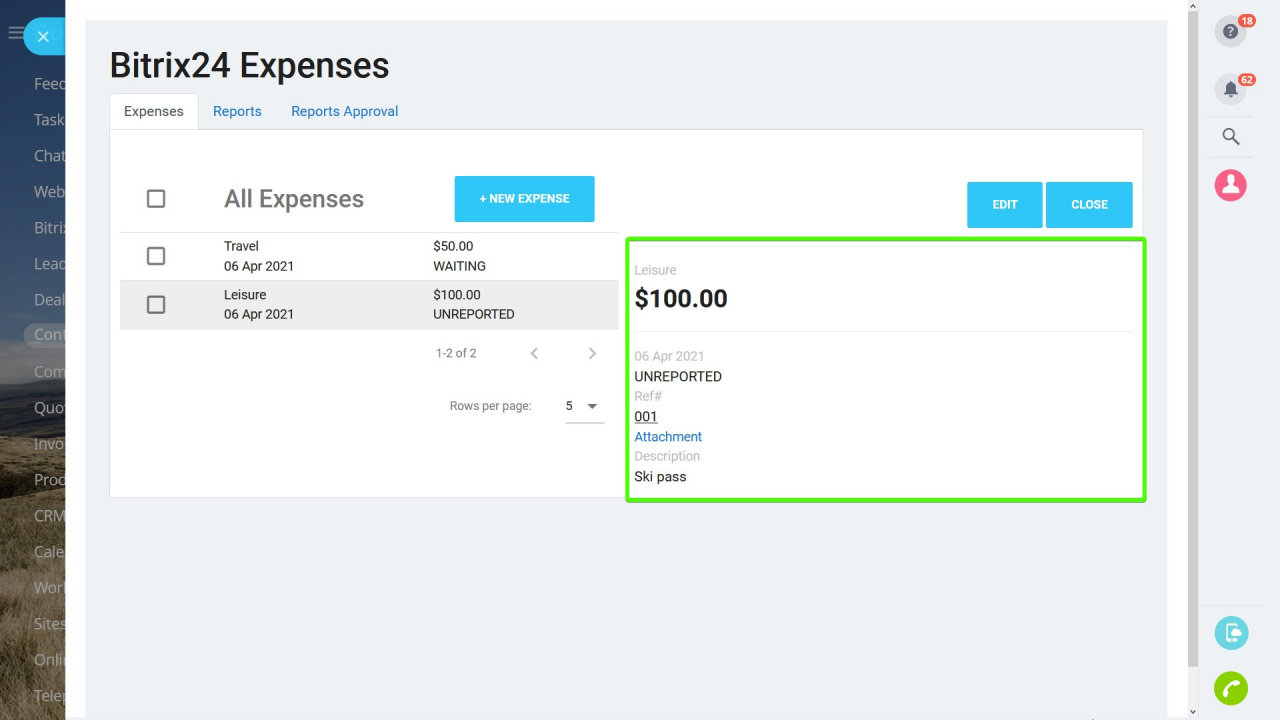 Reports
Reports help consolidate sets of expenses and send them for approval as one set.
To save or submit a report, select one or a few expenses: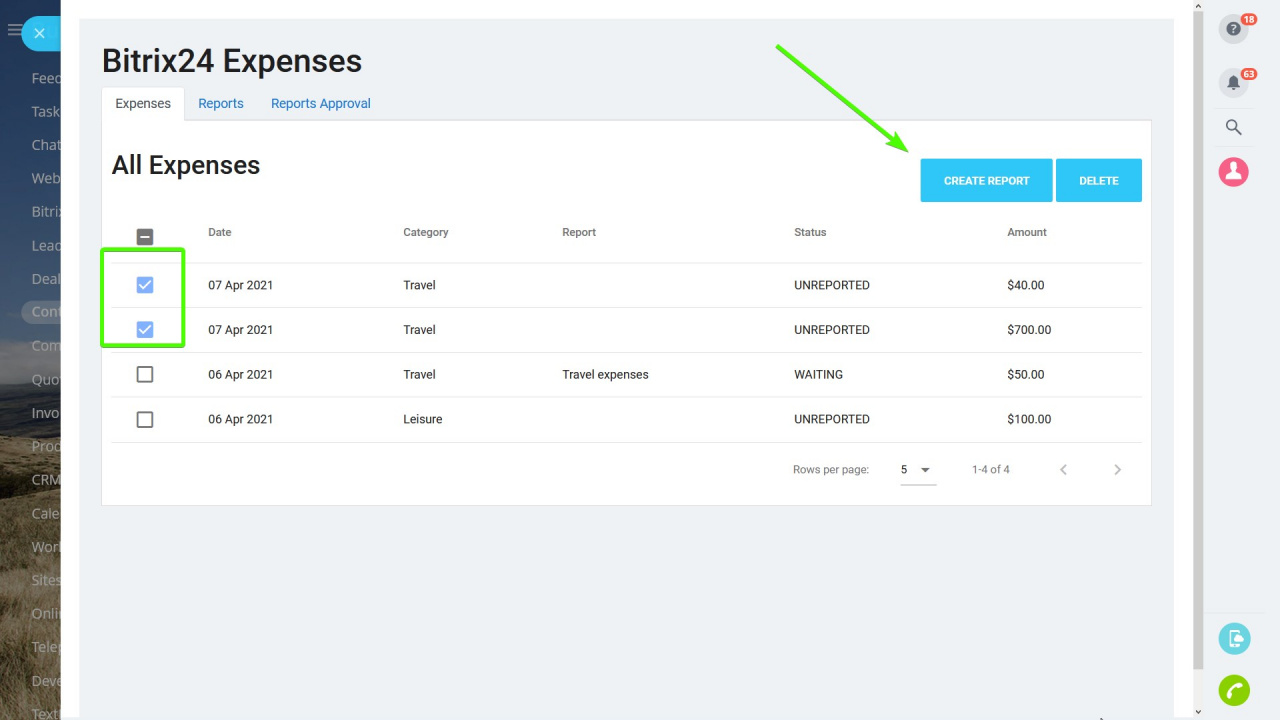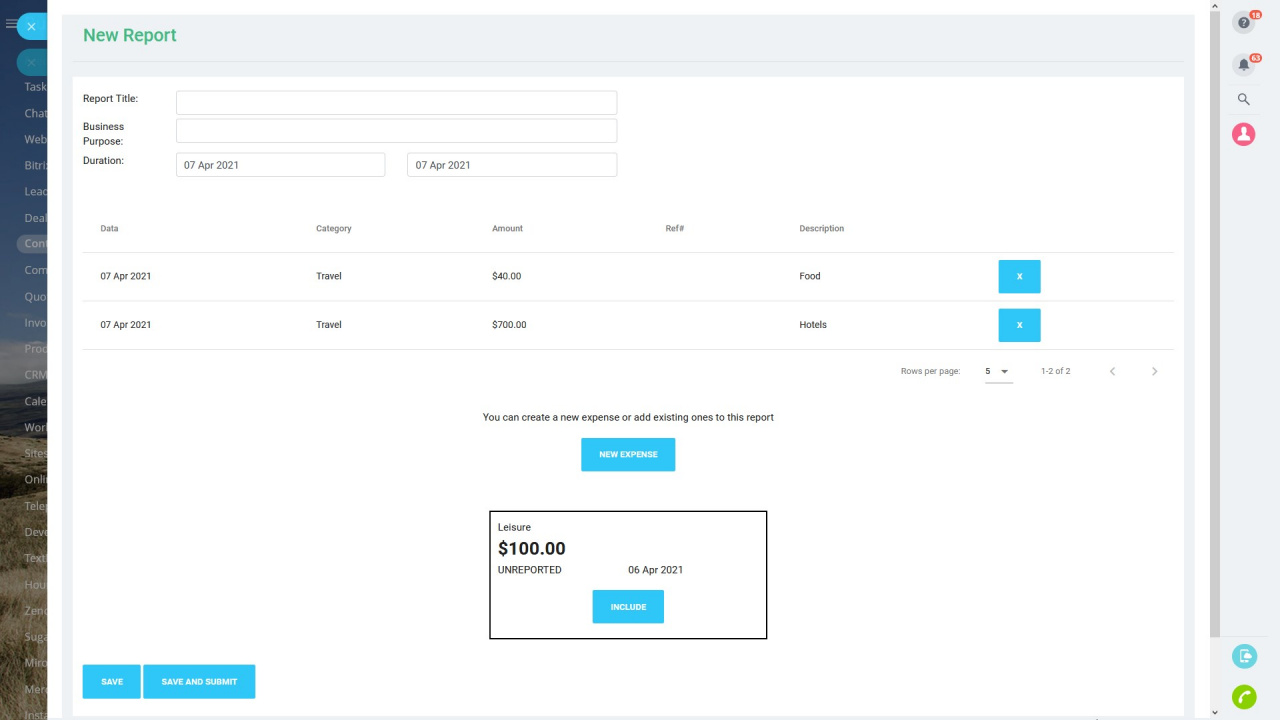 Reports link to particular CRM entities: different entities = different expenses.
Reports Approval
Department supervisors have an option to review and approve or disclaim the submitted reports: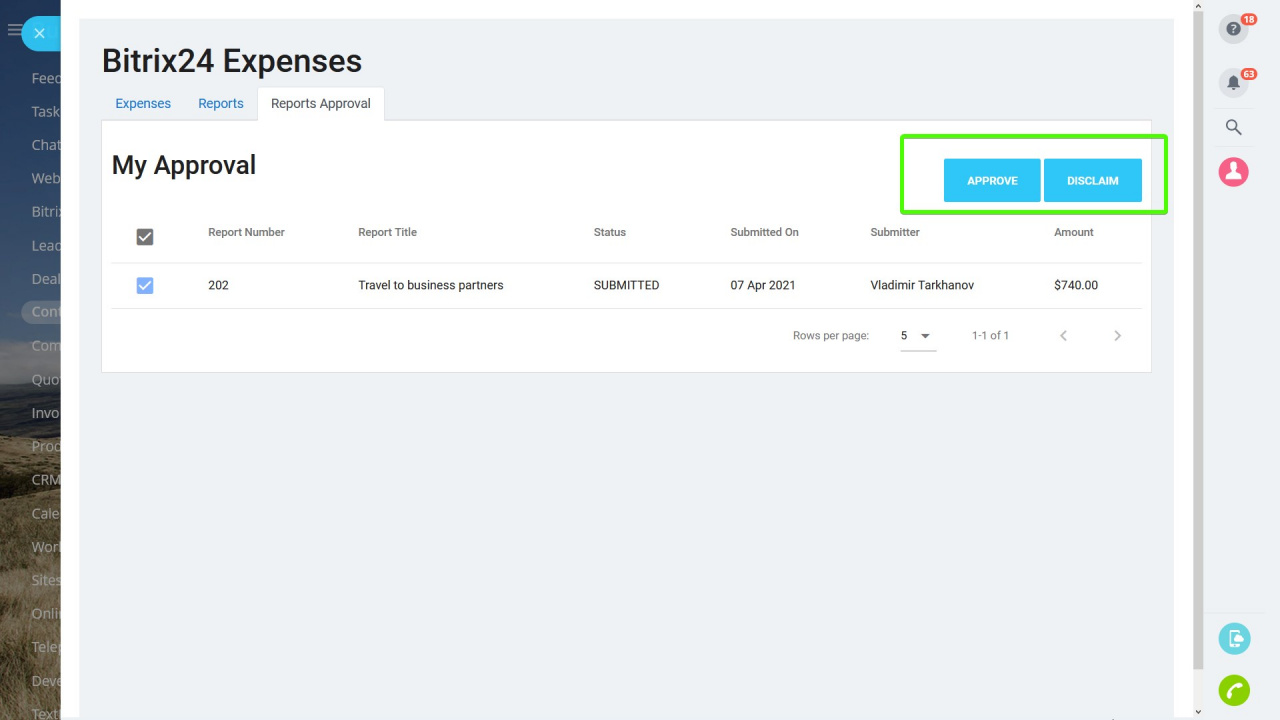 Access permissions
Regular users see their expenses and reports only
Department supervisors see their own and their subordinates' reports and expenses
Administrators see all of them
Users can only be a member of one department for the app to work correctly.