Meetings and Briefings option is available to Professional plan subscribers only.
Meetings and Briefings helps companies cope with the problems associated with growth. This tool shortens preparation time for meetings, sets the agenda, facilitates the recording of minutes and decisions reached in meetings, and adds transparency to the process of application and execution of those decisions.
All materials pertaining to the meeting are kept in an archive and are accessible in the future for viewing by meeting participants and company management.
Go to Time & Reports > Meetings & Briefings - here you will find the list of meetings. Click New Meeting to schedule a new one: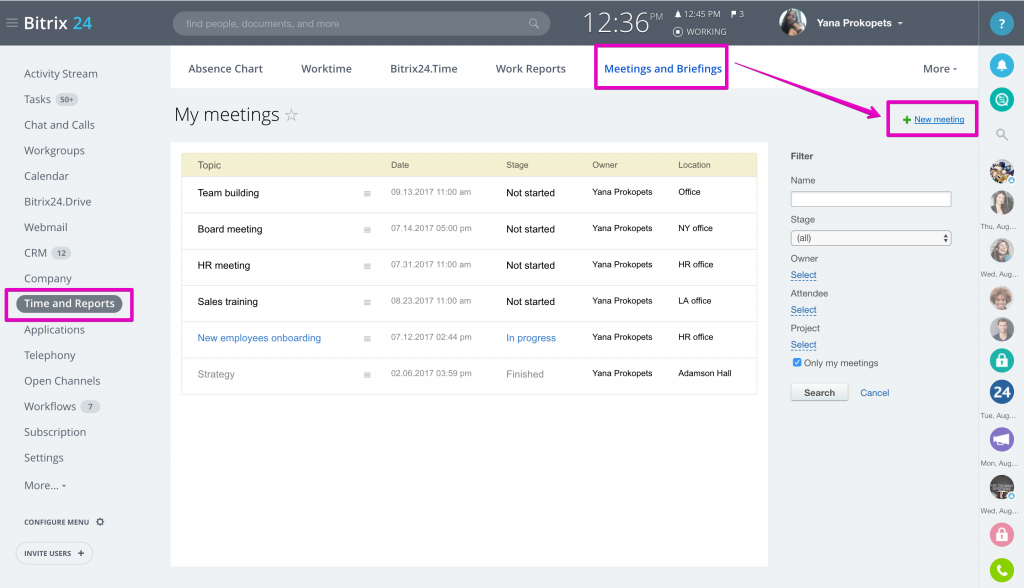 Add meeting topic, date, time, duration, location & involved users. Add attendees first, and select meeting assistant from one of them after. You can add meeting description & attach files if needed: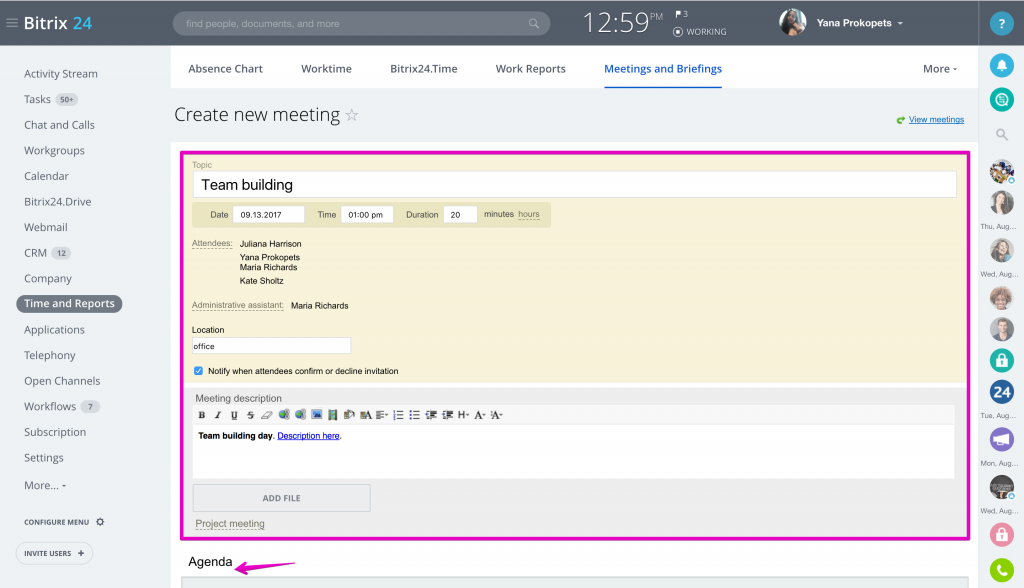 You will be able to edit or delete attendees or administrative assistant at any time later. Please remember you need to add attendees first and appoint one of them as an administrative assistant after.
Meeting Agenda is located below: you can fill it now or later, after the meeting is scheduled, but haven't started yet. You can specify responsible users for each Agenda topic & set due date for it: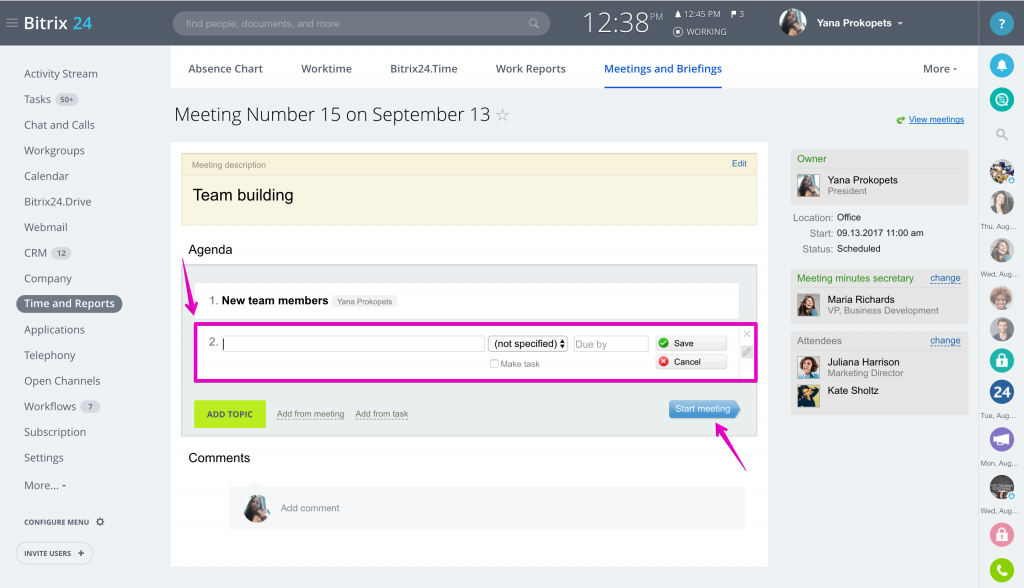 When a new meeting is created, participants receive notifications with details and attached files. Each participant can see the main issues of the meeting and the persons responsible for the topics to be covered.
Click Start Meeting tab to start the scheduled event.
An Agenda is set before the meeting started, and Minutes are taken during it.
After the meeting is started you will be able to switch between Agenda & Minutes tabs. The Minutes section allows to add topics outside agenda, mark topics as finished & leave comments: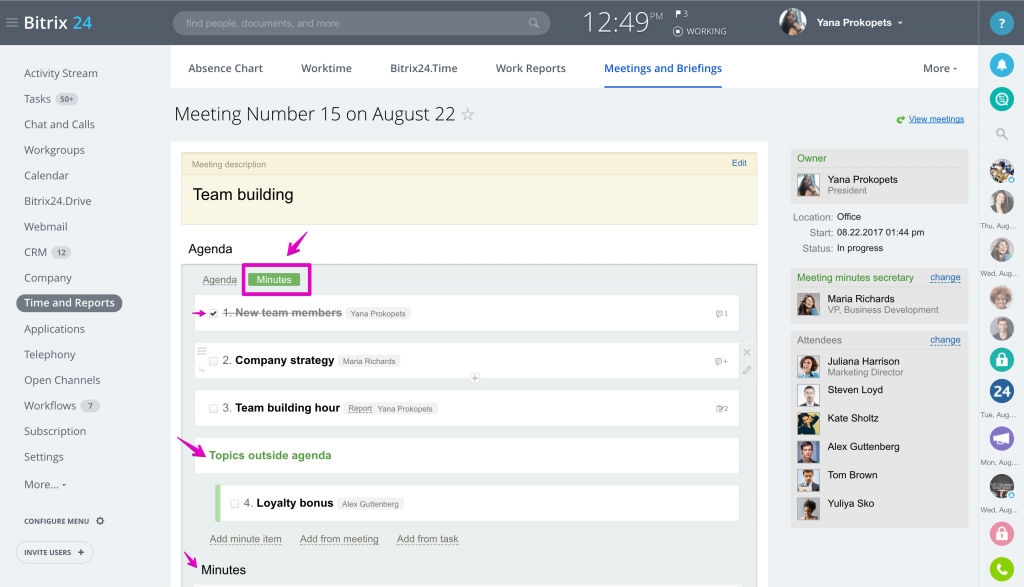 Open meeting topic to add a Report: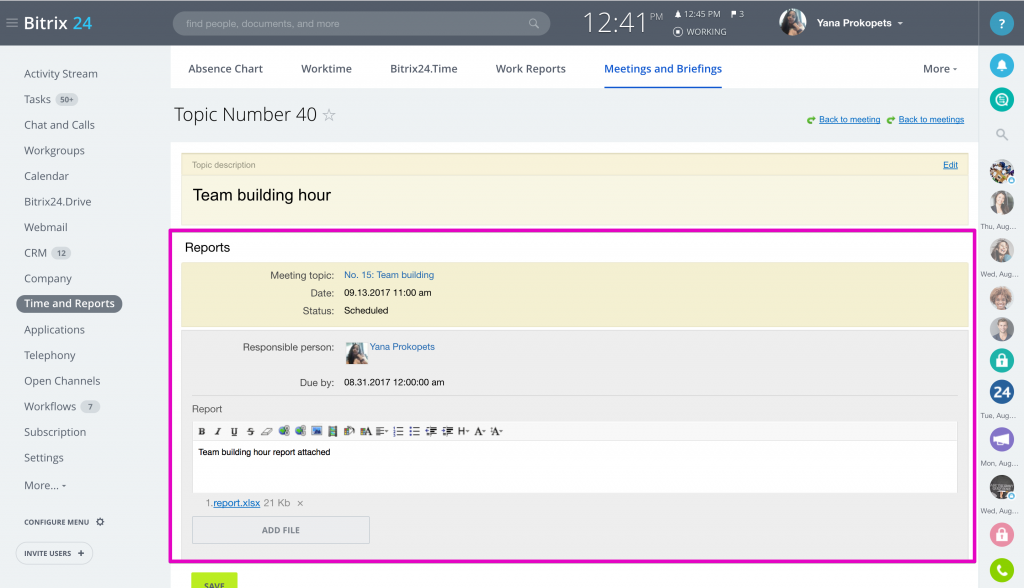 Create new Tasks directly from the meeting's interface or attach meeting topic to the existing tasks: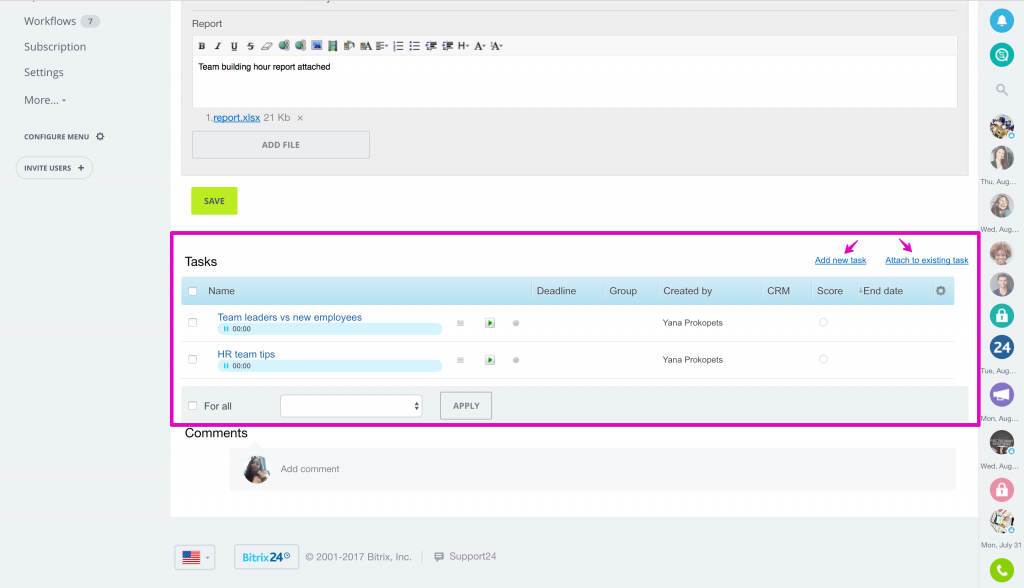 Add comments before, during and after meetings. Collaborate with meeting attendees inside the event.
Use red Finish Meeting tab to end the meeting: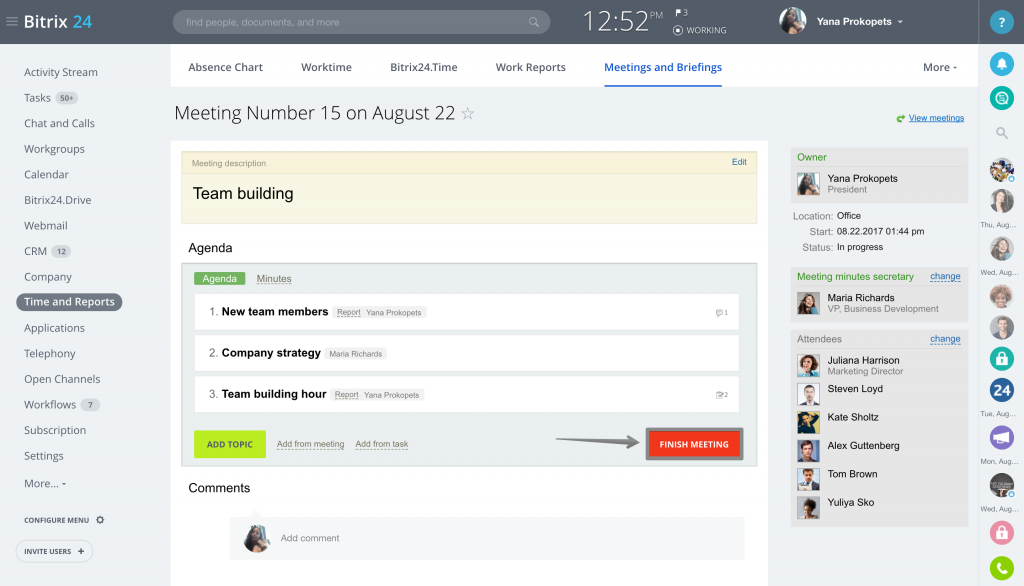 Finished meetings are archived so that you can either resume it or review at any time in the future.