In Bitrix24, a new way to login has appeared. Now you can use a QR code. This method is available both in a browser and in the Bitrix24 app for Win and Mac.
When scanning a QR code, you must be logged in to your Bitrix24 mobile app.
Press the button Log in with QR code.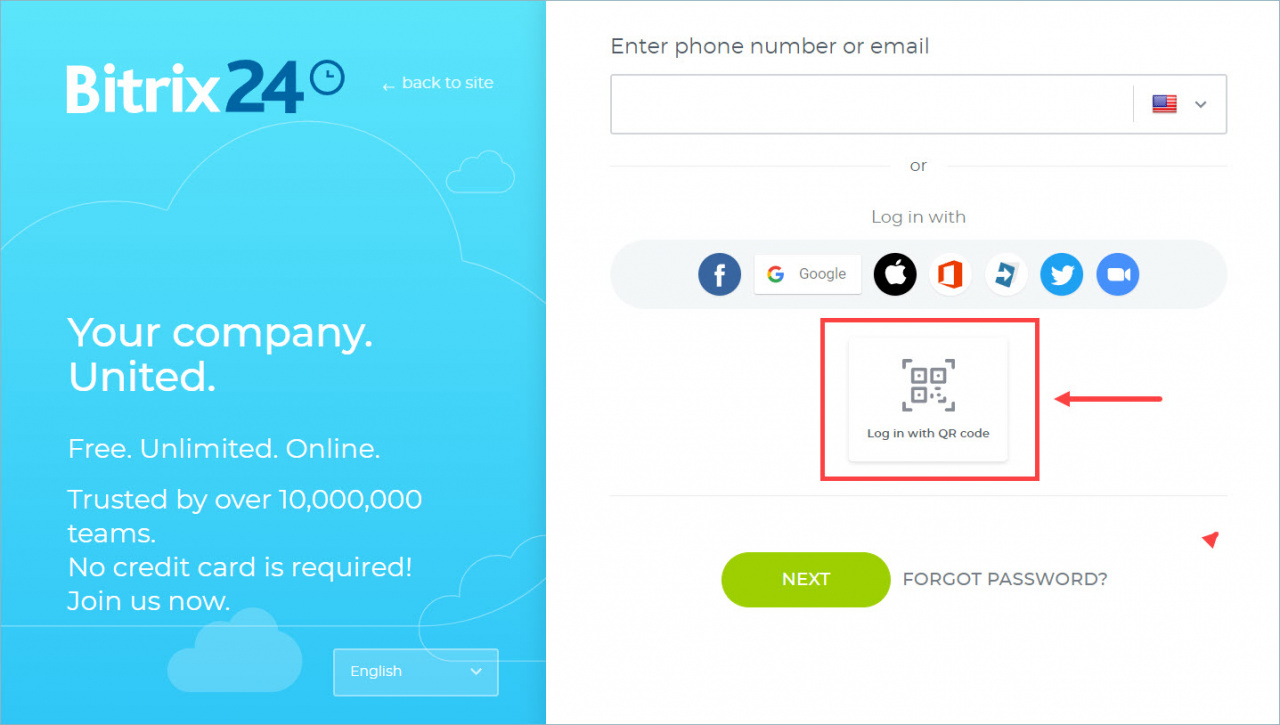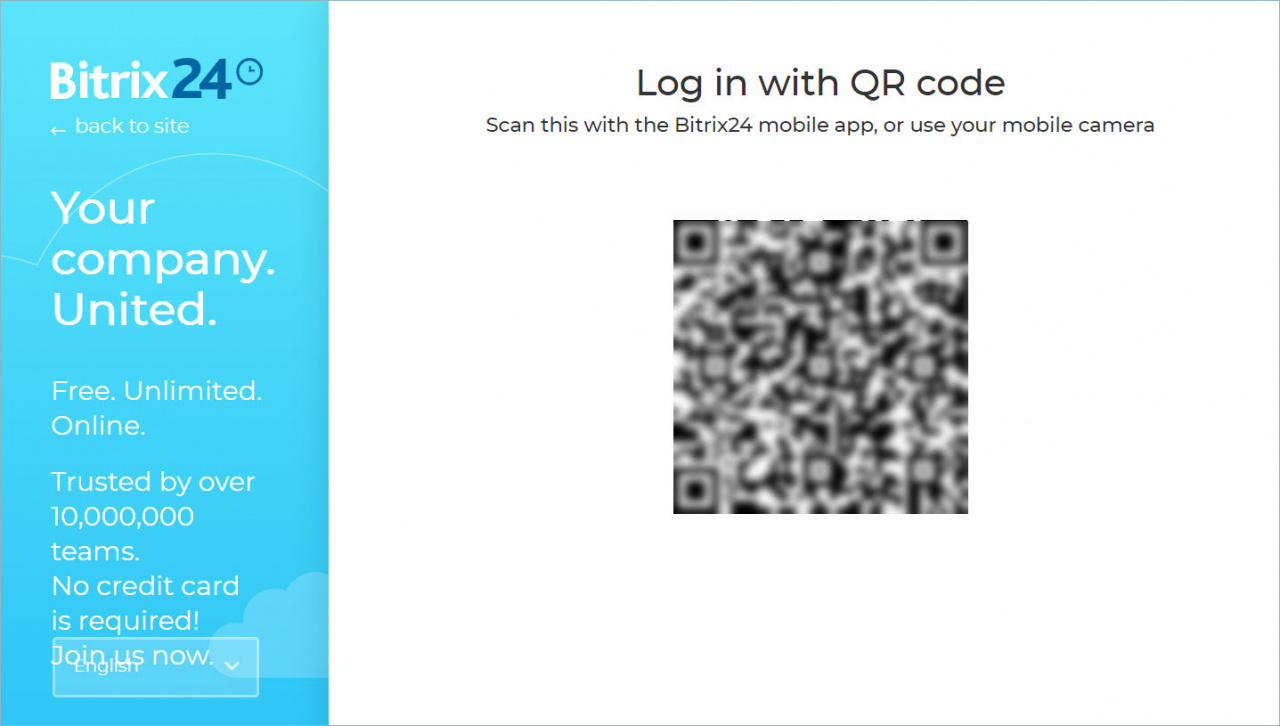 Then open Bitrix24 mobile app. In the Menu, select Log in on your computer, press the camera button and scan the QR code from the monitor screen.
Done. Your Bitrix24 account will open in the browser.
If two-step authentication is enabled in your Bitrix24, you will need to enter a one-time code after scanning the QR code.
If there are no Google services on your mobile device, there may be some limitations in the Bitrix24 mobile app.
Settings in Bitrix24 On-Premise version
To enable the authentication with QR code option in Bitrix24 On-Premise version, you need to make some settings.
Go to the Settings section > System settings > Module Settings > Main module. In the Authentication tab, put tick in the Enable QR code authentication option.
To enable the QR-code authentication option, it is necessary to update the modules to the following versions: main 21.800.0, pull 21.300.0, crm 21.1000.0, calendar 21.500.0, intranet 21.1000.0 and their dependencies.