Deleting the apps you no longer need is a straightforward process.
All Bitrix24 apps operate via REST API.
That means the apps' internals are never installed on your Bitrix24.
Installing an app from the Market allows you to call an external app server to process the requests and send back the responses over the web.
Your Bitrix24 will only store authorization and preferences data.
Navigate to the Installed section using the main search: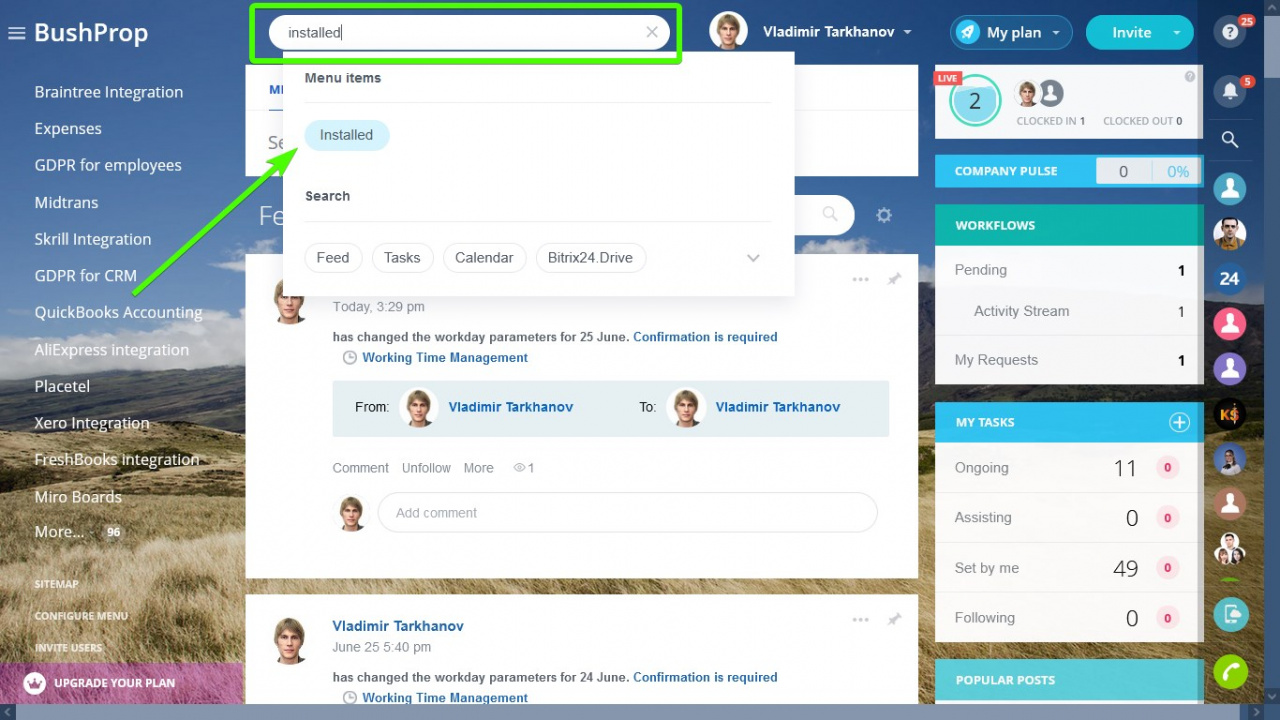 or the sitemap: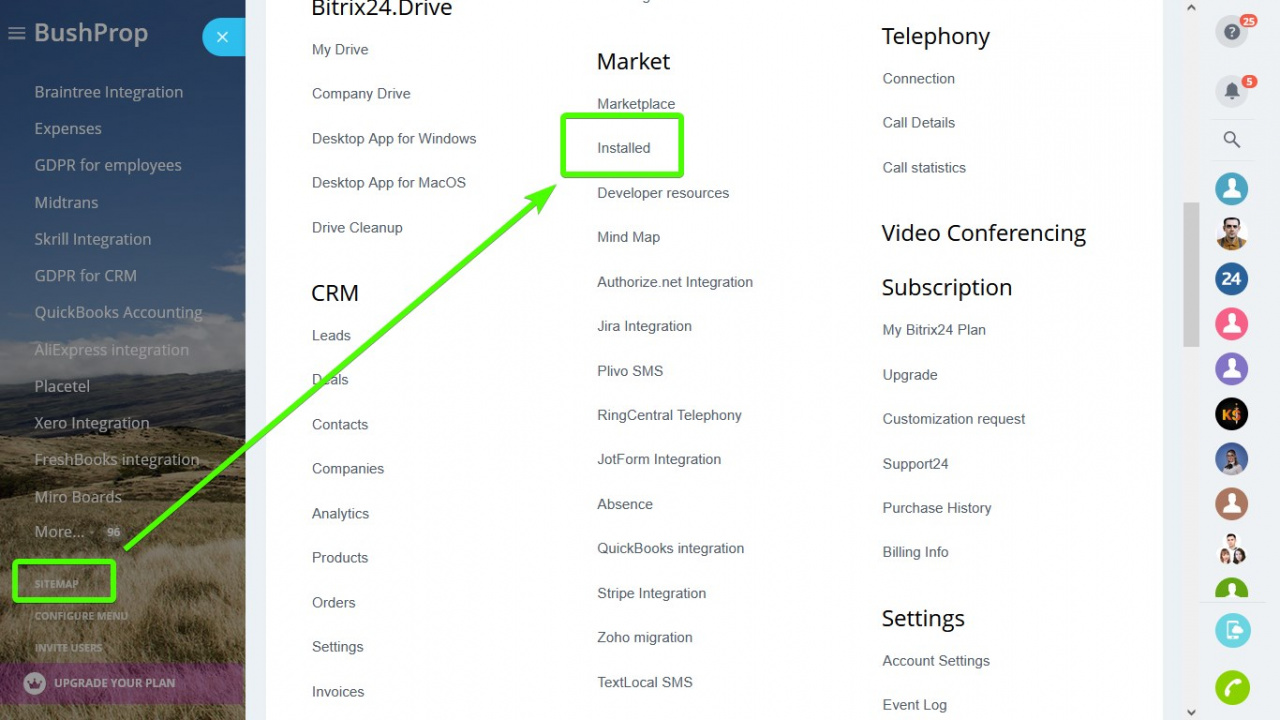 Find the app and click the Delete button: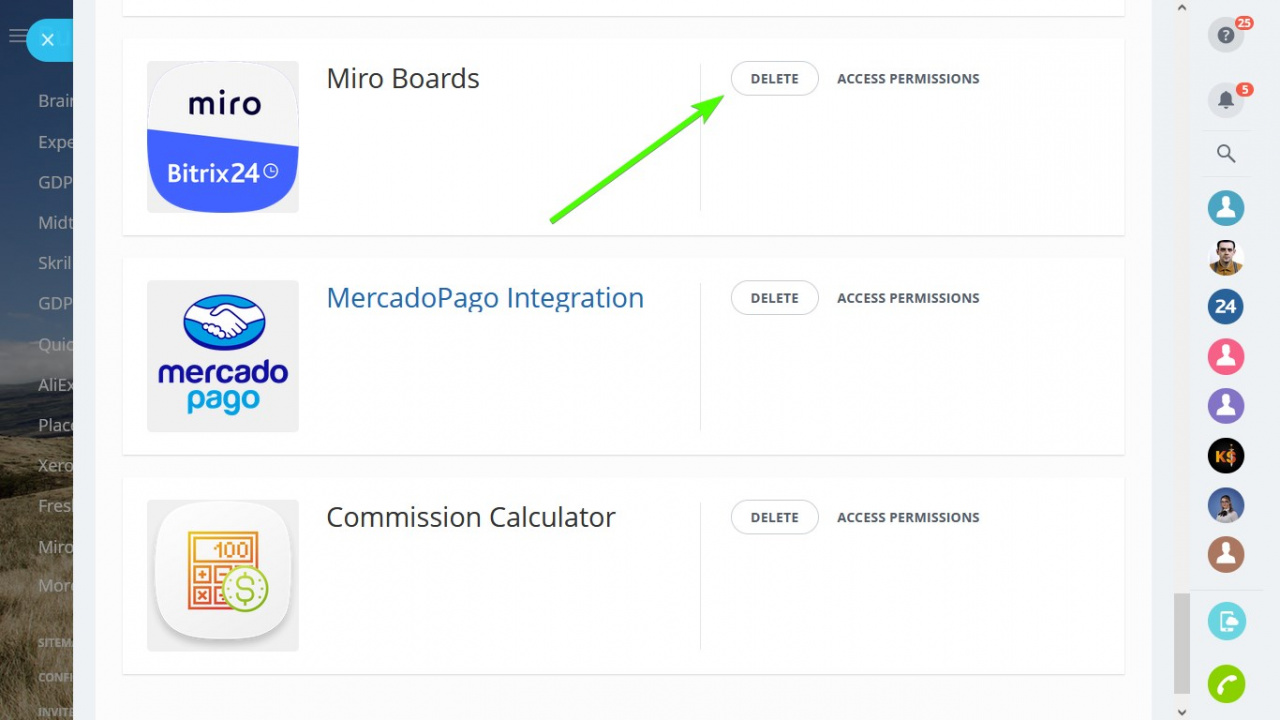 You will be offered to delete application settings and data: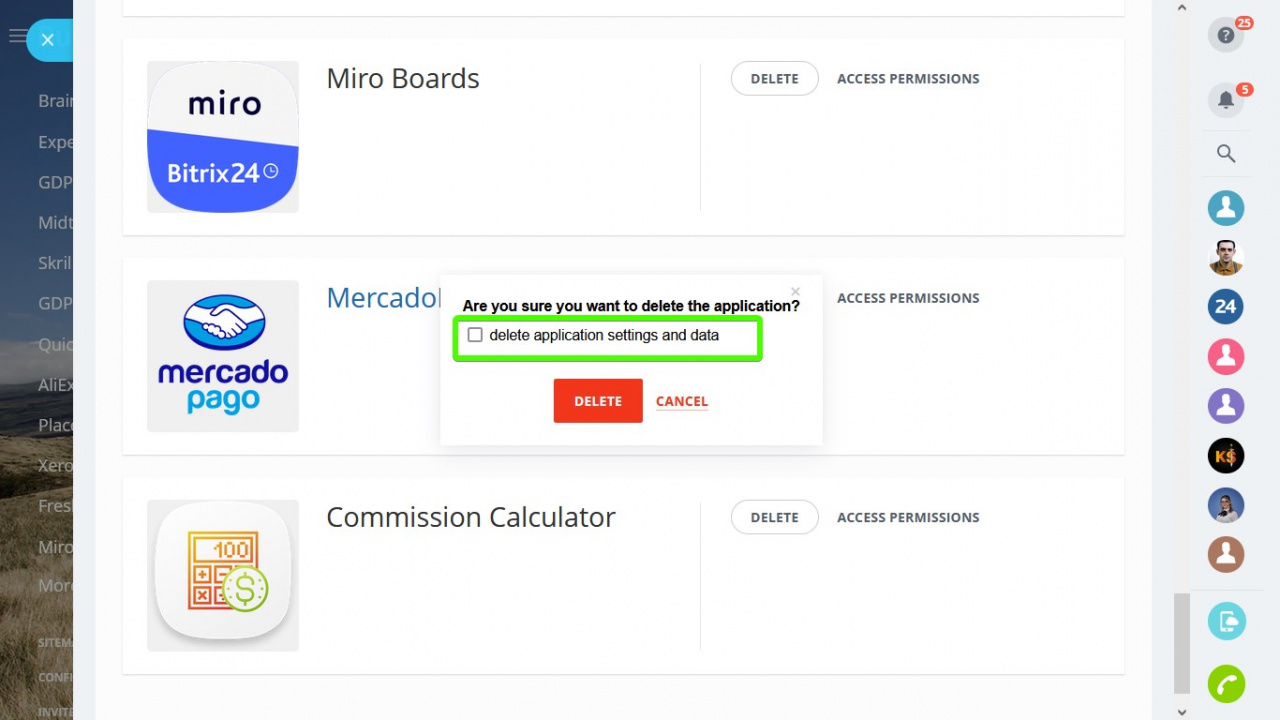 Checkmark the box if you're not looking to come back to using the app.
If you're troubleshooting an app by re-installing it, it's a good idea to clear your web browser's cache besides deleting the application settings and data.
Important! Bitrix24 is blocked due to exceeding the number of applications.
You can only uninstall apps when Bitrix24 is not blocked.
If your Bitrix24 is blocked because of an excessive number of applications, then you can remove unnecessary applications only after renewing your commercial plan or choosing another suitable plan. You can use Plan compatibility check.